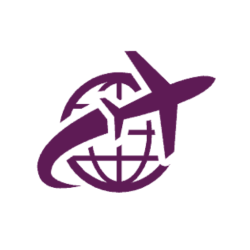 Latest posts by The Points Insider Team
(see all)
British Airways Avios Points are a great points program to join. You can collect enough Avios Points for Business Class or First Class flights, as well as upgrades, car hire, hotel nights, and more. Although Avios Points are a great way to earn travel rewards you may be surprised to learn just how much Avios are worth.
If you fancy being whisked off to the airport lounge as you check in through the dedicated desk and fast-track security, to then take your own personal lay-flat bed in Business or First Class – and know you have spent the cost of an Economy ticket, you may want to read through this article which will explain the truth around the Avios Points and how much value they hold.
The British Airways Sale is on now for flights and holidays – with a new flexible policy! – some big savings this year, here's the link to check the sale prices.
What Are Avios Points?
Avios was founded as far back as 1988 in Crawley which is West Sussex on the South Coast of England. The concept of Avios Points is simple. Collect Avios Points through different earning possibilities and use those points you collect on rewards such as free flights, upgrades to Business Class, hotel rooms, and even experiences.
Today Avios Points are collected by thousands of people. Some casual collectors have joined the British Airways Avios Executive Club and earn through flights and holidays – others though take Avios Point collecting very seriously and amass tens of thousands of Avios Points each year.
Joining Avios is free and easy. Simply join one of the associated flying club programs from partner airlines and you're in and ready to collect points.
Which airline you choose to join is really dependent on which airline you will fly with the most. All Avios can be used across the different airlines, but if you join the program you are likely to fly the most with you can also build up airline tier points and gain additional airlines specific rewards.
The four airlines that take part in the Avios scheme are:
British Airways
Aer Lingus
Iberia
Vueling
You are not limited to one. You could join all four programs, but unless you plan to fly with all four airlines it's probably worth just joining the airline you're more likely to fly with. British Airways probably gives the greatest coverage of destinations across the group.
What do Avios Points Get You?
There are a variety of different ways to spend Avios points:
How Much Are Avios Points Worth?
In 2022, each Avios Point is worth between 0.38p when spending them on a one-way standard economy flight and 2.1p when spending them on a First Class return flight. On average each Avios Point is worth 0.98p but it does depend on where you choose to spend them.
You will often get the best deal when spending your Avios Points on partner airline flights. The higher your cabin class the more valuable your Avios Points have suddenly become – the caveat being it will of course take you longer to earn the Avios Points needed. A return flight to New York in Economy will cost 26,000 British Airways Avios Points but in First Class, it's 160,000 Avios Points (or 126,000 Avios Points off-peak).
Collecting 160,000 or even 126,000 Avios Points is tough and will take time.
It's possible but will require a lot of determination and patience. You'll need to look out for special offers, deals, and large sign-up bonuses. For example, the BA Amex Premium Credit Card offers a 25,000 Avios sign-up bonus on the condition you spend £3,000 within 90 days of the credit card account opening.
If you also upgraded your Barclays Premier Bank Account to a Barclays Avios Bank Account, at a cost of £12 per month, you'll not only receive an 18,000 bonus Avios per year but if you aren't a Barclays customer and switch across your current bank account, you will also collect an additional 25,000 Avios Point bonus.
These two methods alone are worth 68,000 Avios Points – which is enough for a return flight to New York and roughly halfway towards a Business Class return flight to New York (at approx. 133,000 Avios Points).
How to Collect Avios Points?
The fun (and occasionally the frustration) is collecting enough Avios Points for the reward you have set your sights at. There are many (many) ways of collecting Avios Points.
So many in fact we have put together a full guide on how to earn enough Avios for a free flight and upgrades.
In summary, though we'll take a look at just some of the ways to collect Avios Points:
Grocery shopping in Sainsbury's
Fuel purchase at Sainsbury's Petrol and Esso Petrol Stations
Compare and switch insurance through the BA Shopping Portal
Upgrade your mobile phone through the BA Shopping Portal
Buy Christmas presents and year-round gifts through the BA Shopping Portal
Take out the BA Amex Premium Credit Card and get a 25,000 Avios Point bonus and 3 Avios for every £1 spent (terms apply)
Earn 15 Avios Points for every £1 spent at thousands of hotels worldwide through the BA Hotels Portal
Earn 1 Avios Point for every £1 spent on a British Airways Holiday
Collect Avios Points when flying with either BA, AerLingus, Iberia, or Vueling
Every Avios Point counts and as you can see there are lots of ways every day to boost your Avios Point balance that little bit more. Very smart Avios Point savers can often earn enough Avios Points in 18-24 months for 2 people to fly and return in Business Class to the US!
This option does require you to take out the BA Amex Premium Credit Card (with a £195 annual fee) and it's also worth noting that although your flights are free you will still need to pay taxes and fees and for Business Class this could be around £600 per person. This may sound a lot considering this is more expensive than an economy ticket, the total price of £1,200 is a lot cheaper than an average of £4,000 for the same flight.
Further Read: Is the Barclaycard Avios points card worth it?
How to Spend Avios Points?
Spending British Airways Avios Points is as fun as collecting Avios Points (and for obvious reasons much quicker!). You're not just limited to flying. You could spend your Avios on hotel nights or car hire – or even perhaps an experience day such as an 8-hour Downton Abbey escorted excursion from London for 95,200 Avios.
If travel is your thing you may decide you'd prefer to splash out and upgrade your next flight using Avios Points. Imagine relaxing on a lay-flat bed in Business Class sipping champagne as you enjoy your 3-course meal in your own private space.
It's usually possible to collect enough Avios Points for a one-way upgrade to Business Class in around 9 months using our guide on collecting Avios Points Spending your Avios Points on a standard economy flight gives one of the lowest prices per Avios Point, so it isn't really recommended but it depends on the taxes and fees.
For example, a return flight to Paris will cost just £1 in taxes and fees, but when the taxes and fees of a return flight to New York work out at around 50% of the total ticket price – you're not really saving much money for 50,000 Avios Points.
On the other hand, although a Premium Economy or Business Class flight will require more Avios, and take you longer to collect, the value per Avios point increases quite significantly.
If you are patient and can wait a little longer not only will your flight be considered better and much more comfortable, but you'll also be comforted in the knowledge each Avios Point you've exchanged has increased in value.
How Many Avios Points for a Flight?
If flights are your thing, here are a few possible options to spend your Avios Points (subject to current market rates):
17,000 BA Avios Points for a return flight to Paris
22,000 BA Avios Points for a return flight to Rome
50,000 BA Avios Points for a return flight to New York
60,000 BA Avios Points for a return flight to Tokyo
121,500 BA Avios Points for a return flight to Sydney
The Avios Points shown are for return journeys. You may want to part pay with Avios Points and part with cash, and that's perfectly acceptable. As we've already mentioned so far throughout this article, the standard economy redemptions are not always an ideal way of spending your Avios Points, but it does depend on the destination.
If you're Avios spending means each Avios is worth less than 0.5p each then you may be better off keeping them and spending them elsewhere as you'll get a better rate and a better deal.
Further Reading on Avios Award Flight Ideas by Point Value:
How Many Avios Points for an Upgrade?
Perhaps your flight is booked but you've just collected a windfall in Avios Points and would like to upgrade your existing seat into something a little more luxurious.
Unfortunately, you can only upgrade to the next cabin. If your seat is in Economy, you can only upgrade to Premium Economy, and so on. You can only upgrade to First Class from a Business Class fare.
British Airways have a formula to work the cost to upgrade your cabin The BA upgrade formula is:
Avios for the cabin you wish to upgrade to – Avios the cabin you make your booking in
Using this formula here are the costs to upgrade a Premium Economy seat to a Business Class seat:
40,000 BA Avios Points for a New York return flight upgrade to Business Class
60,750 BA Avios Points for a Tokyo return flight upgrade to Tokyo
Simply take the number of Avios Points you need in your cabin class, then subtract this from the number of Avios Points you need for the next cabin up (which you can find by simply searching on the BA website) and the difference is the upgrade cost.
How Long do Avios Points Last?
Avios Points last for 36 months from the date you last collected or last spent an Avios Point. Each Avios Point you spend or collect resets this 36-month 'clock'. If you have amassed Avios Points and can't find a way to spend them, you could gift them (up to 100,000 Avios points) to someone else who could make better use of them.
I'm sure they'll thank you, especially if they are trying to collect enough points for a special trip. It could really bring a smile. It's really worth keeping an eye on your Avios Points to make sure they don't expire. It would be such a shame to spend so much time collecting them only to find your account expired and you're left with a zero balance!
Can You Buy Avios Points?
If you're reaching that magic number for the number of Avios Points you need, you may be tempted to look for the quickest possible ways of boosting your Avios points.
Buying them is surely the quickest but the most expensive. A BA Avios purchase will see your account topped up almost immediately but be warned that purchasing Avios can be as expensive as 3p a point.
The number of Avios you purchase, the cheaper each point becomes but the reduction diminishes dramatically:
1,000 Avios Points costs 3p per point to buy
10,000 Avios Points costs 1.7p per point to buy
100,000 Avios Points costs 1.61p per point to buy
200,000 Avios Points costs 1.6p per point to buy
If you plan to purchase Avios Points, then look out for the regular bonus point sales. During these sales, you're likely to pick up between 50% to 100% bonus of the points you purchase. During a 50% sale if you purchase 10,000 Avios Points you'll receive 15,000 and the cost per Avios Point is reduced even more to 1.1p per point – during a 100% bonus sale, you'll pay 0.8p per point.
Look out for the sales and get more Avios Points for your money.
The Truth About How Much Value Are in Avios Points: Conclusion
I hope this article has given you food for thought. I think the Avios rewards program is a great initiative and one of the most realistic and easiest (not necessarily easy though) ways of getting a Business or First Class flight as a reward.
One drawback of collecting Avios Points is sometimes the lack of availability to spend them on the higher cabins. Usually spending your points on Economy or Premium Economy isn't a problem, but seat numbers are harder to come by when searching the Business Class cabin – and rare in First Class.
If you can remain flexible for your flight you will have a better chance of succeeding. Stick with the program and you'll find your dream flight could be just around the airport terminal corner!
Additional Reading on BA Avios Program & Avios Miles Usage