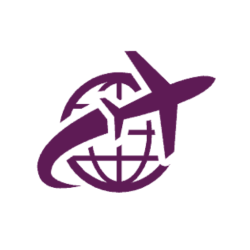 Latest posts by The Points Insider Team
(see all)
Updated: 5th April 2021
With over 12 months of international travel restrictions, the UK is about to set forward its roadmap to Brits finally being able to travel again.
We can officially travel internationally again from May 17th. This means from May 17th it will no longer be illegal to have a holiday, travel or leave the country. Other countries may restrict British travelers without a vaccination passport or proof and travelers returning from countries not part of the 'Green Zone' may have to quarantine on their arrival back to the UK.
This doesn't mean we should all head over to Google Flights and start planning our next holiday – although it never hurts to look of course.
On Monday (5th April) the UK Government put forward its return to travel roadmap for UK travelers.
Although no countries are expected to be announced The Global Travel Taskforce is expected to confirm whether holidays could resume from 17th May, and which other dates are likely to impact UK travelers from traveling internationally and starting to holiday again.
When Will Travel Restrictions Be Lifted?
The Government's roadmap already shows UK travel and self-contained holidays can commence from Monday 12th April at the earliest.
There are strict rules still in place saying households can not mix indoors and indoor services can not be shared. Although this means caravans, and campsites can open the units must be self-contained – so for example a campsite can not offer an indoor kitchen or shower cubicle area that would be shared by people from different households.
From May 17th legal holidays could resume. Although this means International travel is possible there will be caveats.
Social distancing will still apply during your travel where possible. You need to ensure the country you travel to is accepting foreign visitors from the UK and also ensure check to see whether the country you are visiting will require you to quarantine on your arrival back to the UK.
Each country will have its own rules and for almost all, we are still awaiting the official responses from the relevant authorities.
Where Could We Travel to in 2021?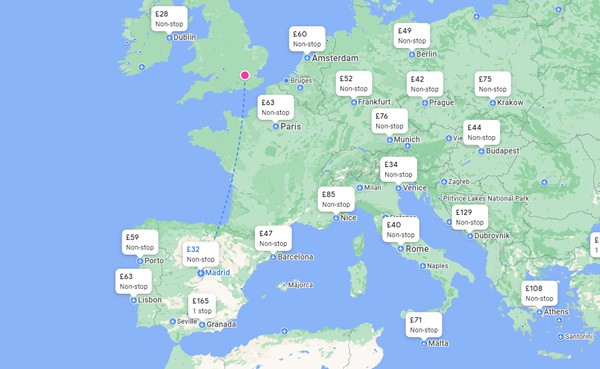 There has been no official announcement by any country accepting immediate foreign visitors. Where people could head off to in 2021 is still to be decided. Many countries have expressed a desire to welcome back British tourists and holidaymakers. These include Greece and Cyprus and other countries where tourism plays a large part in their economy and growth.
It is also considered that countries that have high numbers of fully vaccinated residents could allow their borders to open. The  USA, according to Johns Hopkins University has already fully vaccinated more than 25% of its 330 million population. This compares to around 5% of the UK but the US is using the Johnson and Johnson one-dose vaccine, whereas the UK is primarily using the Astra Zeneca vaccine which requires 2 doses no more than 12 weeks apart.
It has been considered that the USA could be one of the first groups of countries UK residents could fly to without requiring quarantine upon arrival. It is unclear though when the US authorities will allow this and what evidence of Covid tests or vaccinations will be required.
It is yet undecided whether these countries will expect proof of vaccination upon arrival or proof of a negative Covid test result no more than 72 hours before you fly. Much of Europe though may be off limit for a while longer whilst France has just imposed a national month-long lockdown after a strong 3rd wave of the virus spreading.
At the moment the official report from the UK Government Travel Corridors page shows travel restrictions were put in place at 4 am on 18th January 2021 but no current mention of which countries will form part of this corridor once again as restrictions start to be removed.
Can I Start Booking a Holiday Abroad for 2021?
As tempting as it may be to start booking a holiday overseas, especially as the light seems to just be creeping across the horizon, it really is worth waiting for the official announcements and confirmations that flights and holidays are expected to resume. There is so much uncertainty right now. If the fiasco of flight and holiday refunds of 2020 isn't enough to sway you to keep your money in your bank account right now, no country has officially given approval for foreign travel to commence.
Many airlines are offering 'travel guarantees' but looking at the small print of most airline websites this could only allow you to change the dates of your trip, it may not offer you a cash refund. Legally holiday companies must refund the payment if travel cannot go ahead, but as we saw in 2020 this was not an instruction all airlines adhered to, and those who did receive refunds often waited months.
There are though hotel bookings that could be made in advance and many offer full cancellations, some right up to the day before you are due to check-in. Again, you need to check the small print. If you do choose to book your hotel and flight separately you do lose the package holiday guarantee which protects your trip better than separate bookings.
As tempting as it is to start booking up your next holiday – especially after over a year or waiting – it really is recommended you wait for official Government confirmation from both the UK and also the country you wish to fly to.
When is the Next Review of When UK Residents Can Go on Holiday Abroad?
On Monday 5th April Boris Johnson and The Global Travel Taskforce will announce the next stage and dates for when travel restrictions will be lifted, and when the UK will be able to start traveling and going on holiday. No countries or destinations are expected to be announced on 5th April but there is a strong indication that May 17th is still planned as the date restrictions are lifted for International Travel (i.e. holidays).
The Covid Passport has been cited as a possible method to prove your vaccination against Covid-19 but if a Covid Passport is introduced it is unclear how long the passport would be in place, and whether this would be used for international travel. Trials are due to take place of a Covid Passport across April and May at certain venues including football, snooker, and even a cinema.
Over a 31million people in the UK have now received their first vaccination although only 3 million have now received their second vaccination and are considered to be fully vaccinated. The UK does still lead many European countries in terms of the number of people fully vaccinated, according to Johns Hopkins University's latest figures.
Where Can We Travel To – In Summary
We seem much further forward now than when 2021 chimed in. Although we have a roadmap and dates are being announced, there is still so much uncertainty around traveling abroad in 2021, and where we could travel to. Booking holidays could be risky and unless you have a very clear guarantee of free cancellation and a full cash refund, you may find 'holiday guarantees' are by way of free date changes or vouchers rather than a full cash refund.
It is recommended you wait for the UK Government's advice before booking your trip – as tempting as it may be!