Latest posts by Joe Elvin
(see all)
If you're a frequent traveler, this guide could save you a lot of money. I've been traveling the world remotely, working as an online writer for five years, but learning about the benefits of utilizing hotel loyalty points took me a while.
Now, I've learned the tips and tricks to maximize hotel points, and I'm excited to share them with you in this article. Hotel loyalty programs will help you to travel like a celebrity at average-Joe prices. So, if you're excited about making your stay a unique and comfortable experience without breaking the bank, make sure to read on.
The Bottom Line
The key to maximizing your hotel points is to join loyalty programs with large hotel chains that you can stay at often. From there, you should use welcome bonuses, social media giveaways, and affiliate offers. If you can apply for a credit card that allows you to earn points, you should absolutely do so. This is one of the best ways to maximize your hotel points.
What are Hotel Points?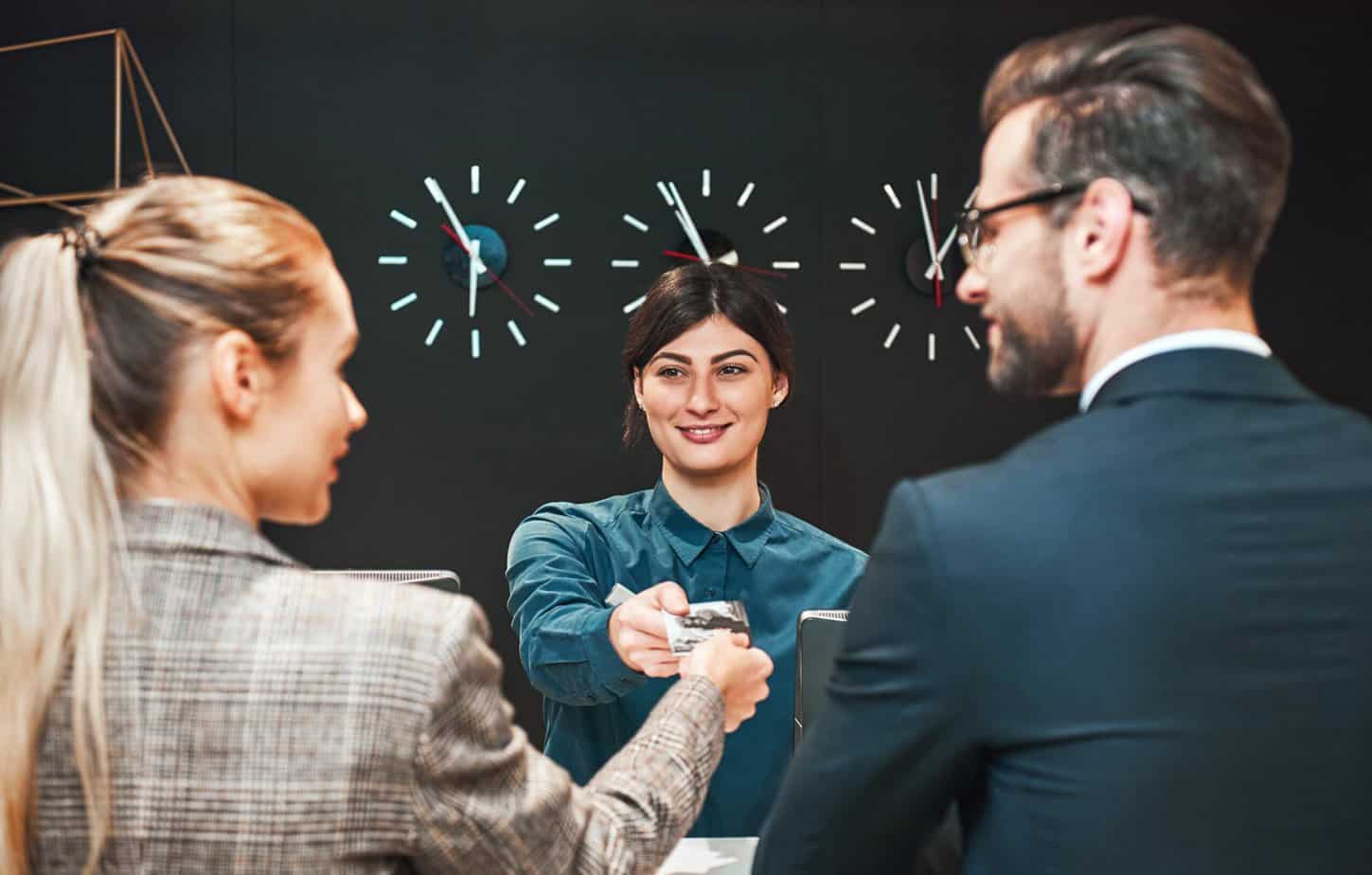 Accumulating hotel points will allow you to enjoy the best facilities of your favorite hotels anywhere in the world at a great price. It does not matter if you travel for pleasure or business. You can earn enough points for added tranquility, better rooms, excellent meals, and more.
To achieve this, your first step is to join the loyalty program of your favorite hotel chain. This is a scheme that allows you to accumulate points each time you make use of a product or service. You can earn hotel points each time you stay with a specific hotel brand and if you consume any of their extra products, such as dining in the hotel restaurant.
These loyalty programs sometimes have agreements with airlines, restaurants, or banks offering credit cards. If that's the case, you may also earn hotel points at these places. You'll be able to discover the affiliates on the website linked with your loyalty program.
The points will be added to your loyalty account whenever you make an eligible purchase. In most cases, you can show a loyalty card and present your customer number when purchasing to ensure your points are accumulated.
How to Maximize Hotel Points
At first, I expected that it would be difficult to accumulate enough hotel points to earn the tastiest upgrades. However, with the following tips, I accumulated points and earned rewards quickly. As a result, many of my hotel stays were made all the more pleasant.
Make Use of Welcome Bonuses
With some hotel loyalty schemes, you will already have access to attractive discounts for your first reservations and restaurant consumption. Consider it a welcome bonus!
So, keep an eye out for these. When you utilize a welcome bonus, you can earn rewards without remaining loyal to that hotel chain again.
Come Back as Often as You Can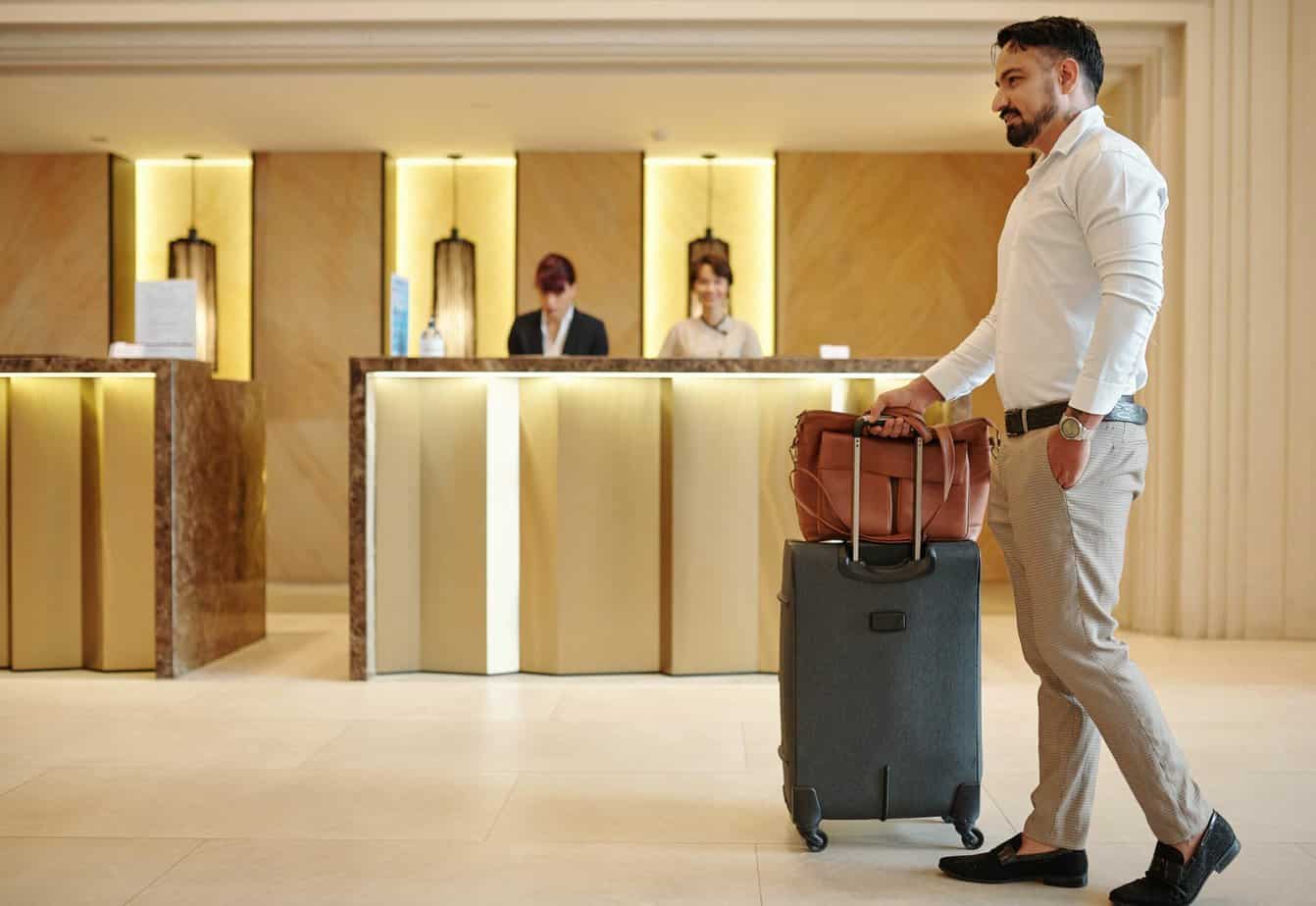 It's called a loyalty scheme because they encourage you to stay loyal to one hotel brand. Without a doubt, staying as often as possible with your favorite chain will help you accumulate points quickly. So, whenever you set off to a new destination, check if your favorite hotel brand has a property for you to sleep nearby.
Long Stays
You'll accumulate points faster for some loyalty programs when booking extended stays. Some rewards include bonus-free nights for longer stays. For example, Hilton allows you to buy four nights and get the fifth free. Also, Wyndham will triple your loyalty points for stays longer than two nights. So, if you're traveling for lengthier trips, this is the best time to look out for hotels from your favorite brand.
Dine at Hotel Restaurants
You don't necessarily have to stay at a hotel to accumulate points. Dining in hotel restaurants also adds up. So, if you have an important business meal or want to pamper your family with dinner, consider doing it in the restaurants of your favorite hotel. You'll enjoy excellent food, and in turn, you will accumulate more points.
Be Aware of Affiliates and Chain Partners
It can pay to be aware of your favorite chain's agreements with other companies. Hotels often have agreements with car rental companies, restaurants, airlines, spas, gyms, and more, where you can earn points. You may not earn points at the same rate as when making a hotel reservation, but it all adds up.
Seasonal Promotions
Sometimes, hotels launch seasonal promotions to help you maximize your points. For example, in 2022, Hilton Honors launched a fall promotion to double the points of its travelers. Meanwhile, Hyatt offers discounts of up to 30% on purchasing points at certain times of the year.
Trade Miles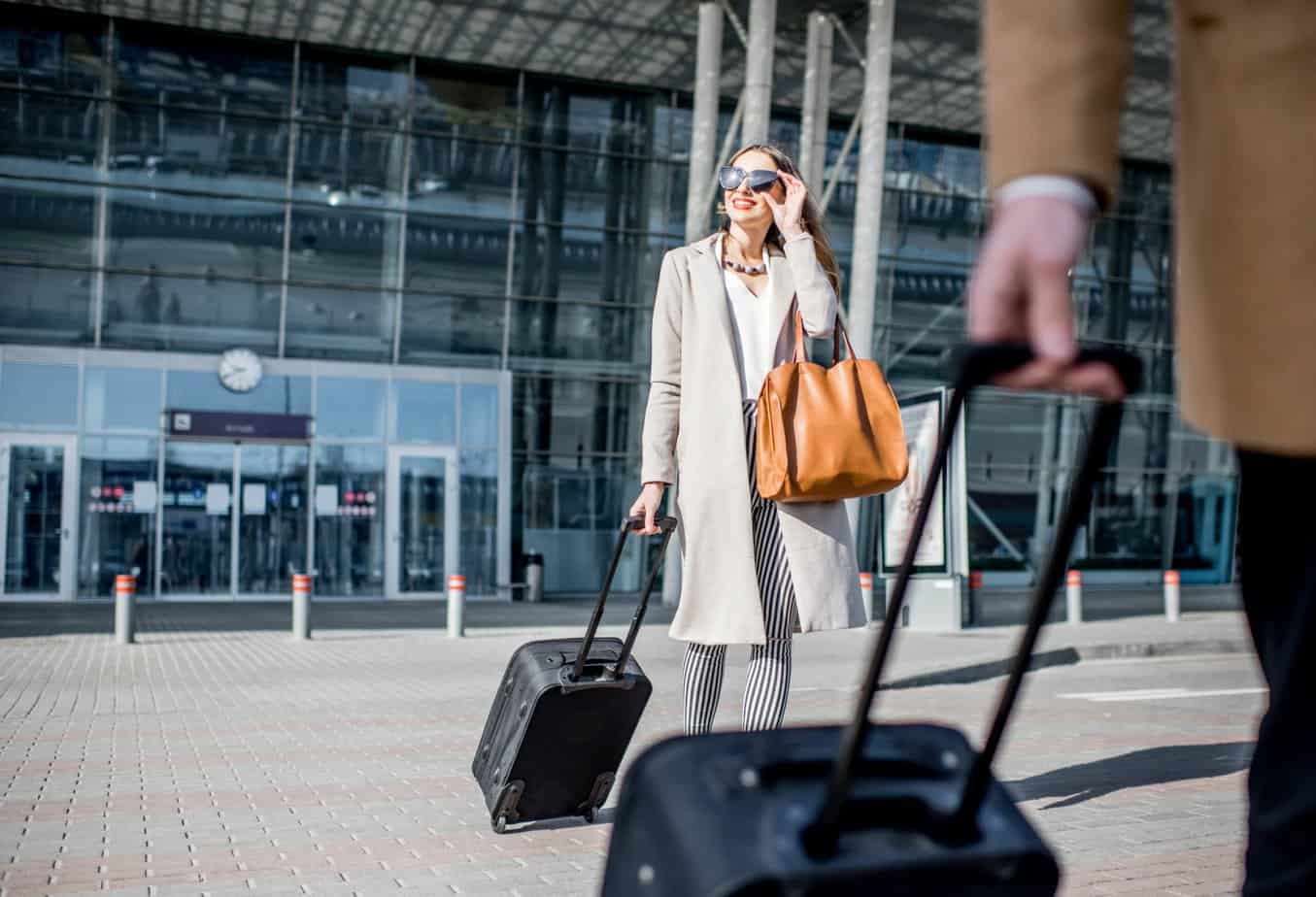 We do not always need to fly to take a well-deserved vacation. Sometimes, we opt for a road trip instead. This might be the ideal time to exchange your accumulated AirMiles for hotel points and potentially some free nights in your chosen hotel. The Hilton loyalty program is one example of a scheme that allows this. As part of its partnership with American Airlines, you can exchange 5,000 miles for 10,000 hotel points.
Make Use of Your Social Networks
Some hotels will allow you to earn points by promoting their brand on social media. For example, Marriott allows you to earn 25 reward points for interacting on Twitter, Facebook, or Instagram, either with a post registering your location or retweeting the participating accounts with the #MRPoints.
It's also worth following the social media pages of the participating hotels and/or their schemes. Sometimes, they might post one-off promotions to boost engagement on their pages.
Download the Hotel Chain's App
If you download the hotel chain app for which you have a loyalty program, you'll often have all the ways to earn loyalty points detailed at your fingertips. On top of that, these apps will often give you push notifications to alert you of opportunities to earn even more points.
Do You Travel for Work?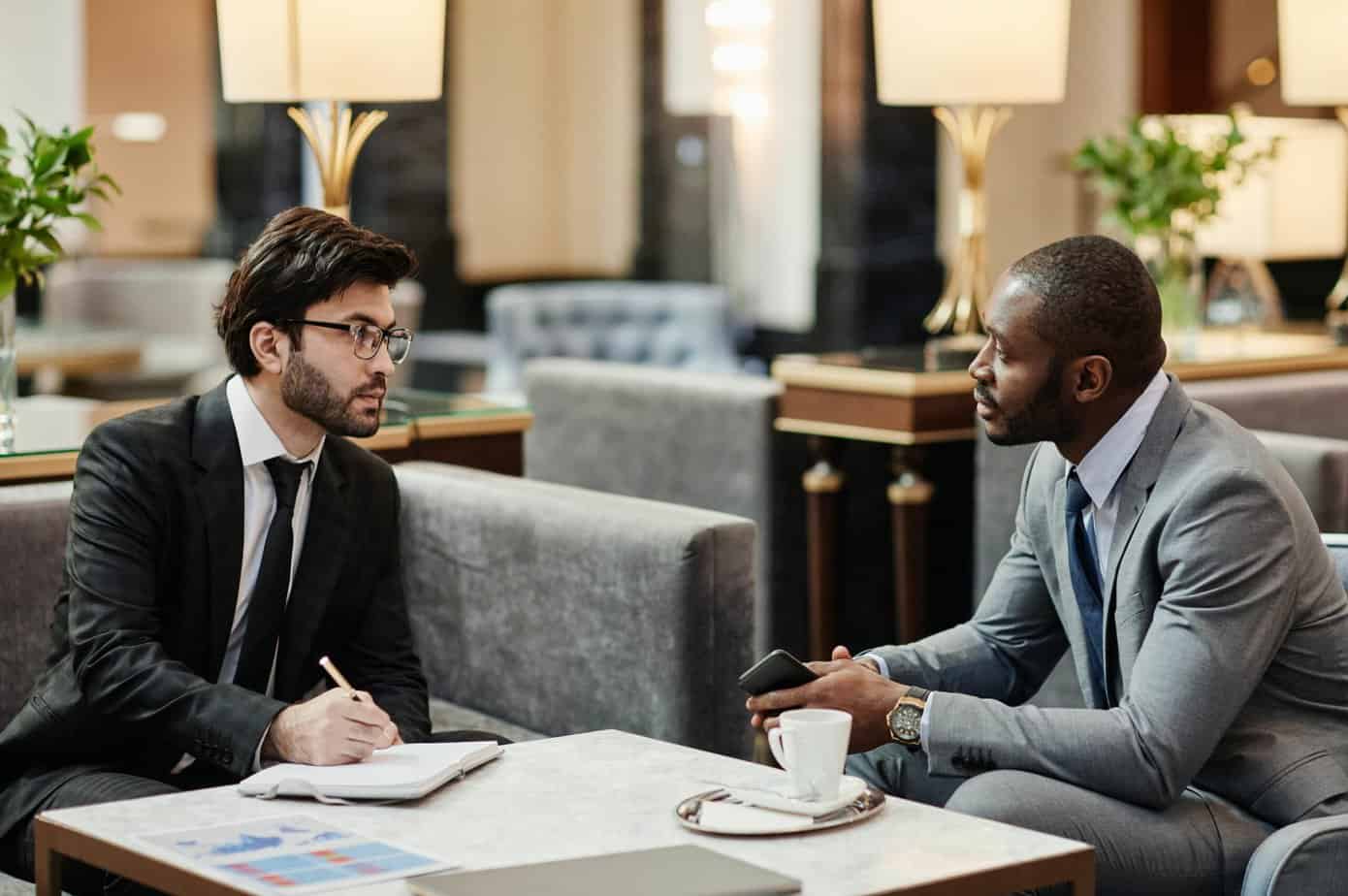 Suppose you need to travel constantly for work. In that case, it's an excellent opportunity to maximize your points since you can accumulate miles and points much faster with the different memberships of the hotels and airlines you frequent.
In addition, if you have an important business meal or require an executive room for an important meeting, choose the hotels and their restaurants or partners to accumulate extra points.
The Advantages of Maximizing Your Hotel Points
You can upgrade to better rooms

You´ll have access to exclusive promotions

You´ll obtain benefits in all the hotels that belong to that hotel chain

You can use your points on airlines or for car rentals, tours, etc.

You´ll be able to access attractive discounts in hotel restaurants

You can share and enjoy your benefits in the company of your family or friends.

You could enjoy a free night during your stay
The Disadvantages of Maximising Your Hotel Points
You must always use the same chain of hotels to maximize your points. This might end up costing you more money.

For some hotel points programs, the points you accumulate may eventually expire. This puts extra time pressure on you to spend them. Otherwise, you've put in all that effort for nothing.
What are the Best Hotel Rewards Programs?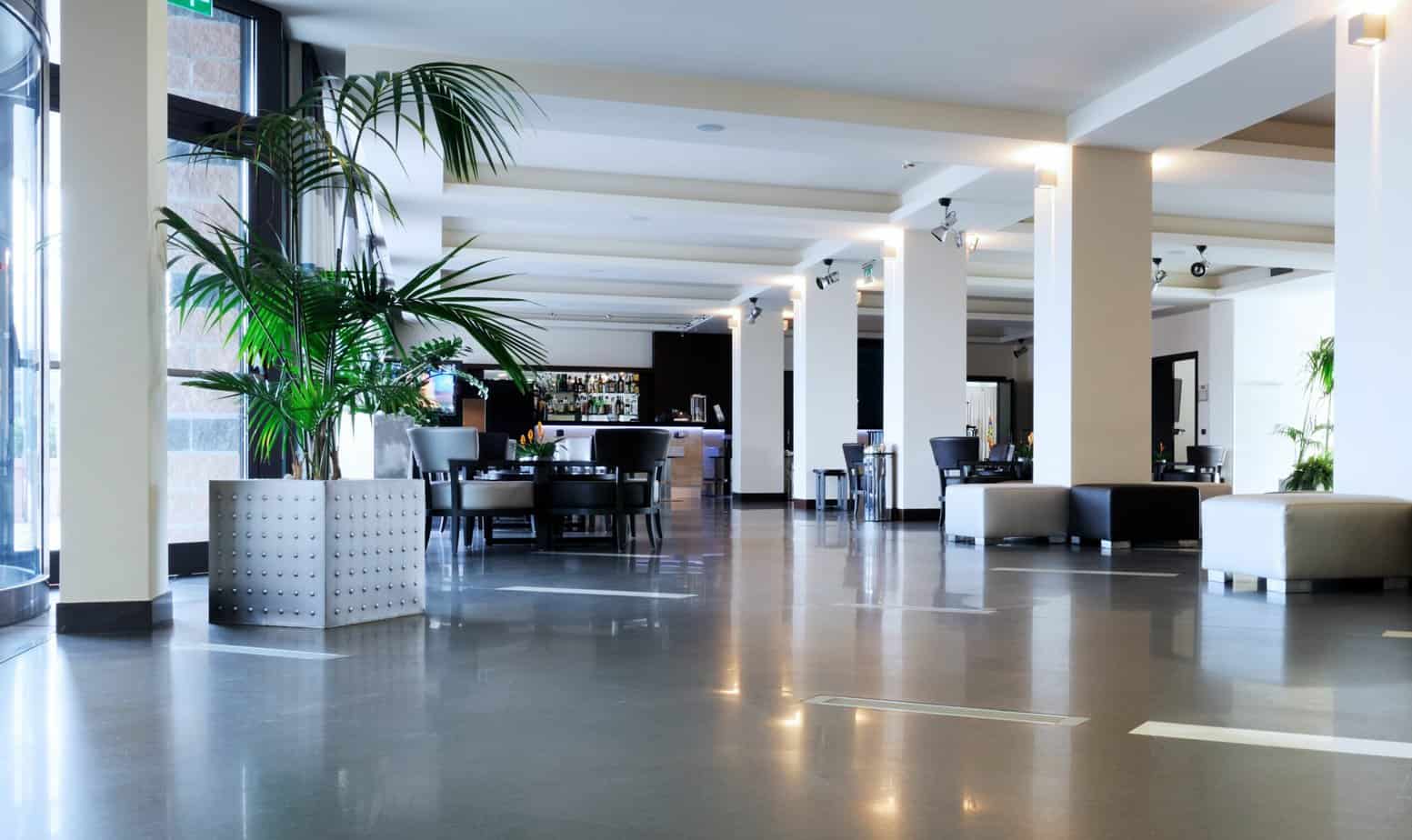 You can take advantage of various hotel loyalty programs, from large chains to somewhat smaller brands. However, it's easiest to accumulate points on schemes with hotels with many locations worldwide. Here are some of the most well-known programs to take advantage of.
The Radisson Rewards Program
The Radisson Rewards program is considered one of the most generous. Its rewards range from attractive restaurant discounts, free stays, free breakfasts, and more. In addition, Radisson is known for excellent relaxation facilities, and you can expect excellent attention from its staff. You will surely enjoy pampering yourself in Radisson rooms or restaurants while accumulating points.
Benefits include:
Discounts of up to 10% on your stays

Discounts in restaurants of up to 20%

A free breakfast

A free extra night on your hotel stays
Marriott Bonvoy
Marriott Bonvoy offers one of the most attractive loyalty programs and has managed to adapt to its visitors, whether they are staying for business or pleasure.
You can pay for reservations with the points you want to use and the rest in cash. If you need more, you can buy up to 100,000 per year for yourself or another member.
In addition, you can accumulate points by buying tickets for associated VIP events. I remember earning points when purchasing a beach tour in San Diego and a spa day in Fort Lauderdale.
Not only that, you can use your points on flights, car rentals, and even gift cards. No matter the reason for your trip, surely this chain will always have the ideal option for you.
There are six different tiers of membership, and you'll automatically be upgraded once you've stayed in Marriott hotels for a specific amount of nights per year.
Benefits include:
Priority late checkout

Improved room rates

Enhanced room upgrades

Welcome gifts

A dedicated ambassador service
Hyatt World
Thanks to its elegant rooms and attractive loyalty program, Hyatt is one of the most popular chains among travelers. It boasts more than 700 properties worldwide, as well as associated brands such as Thompson Hotels and Grand Hyatt, meaning you'll have plenty of opportunities to earn points. Better yet, you can triple your points when you eat at their associated restaurants.
Benefits include:
Discounts of up to 10% on your reservations

Free nights, spa treatments, gastronomic experiences, and much more.
Hilton Honors
Hilton Honors allows you to earn its stylish benefits, from free breakfasts to free nights in its best rooms.
Thanks to its attractive four-category loyalty program (Member, Silver, Gold, and Diamond), it has become one of the preferred chains for travelers. As a member of the loyalty program, you'll be guaranteed the lowest prices when booking and personalized reservation management from its app.
When you upgrade from Member to Silver, you will have benefits such as 20% in bonus points per stay, a discount in the hotel Spa, or your fifth night free.
In the Gold category, you will have access to better rooms, daily credit for food, and 80% bonus points per stay. Finally, in the Diamond category, you'll add executive lounge access, a 100% bonus in points for stays, and a one-year extension in the same category.
Access extra benefits when you increase your membership level

You'll automatically upgrade to the next membership tier when you stay a specific number of nights in Hilton hotels.

Trade American Airlines Air Miles for extra hotel points
Wyndham Rewards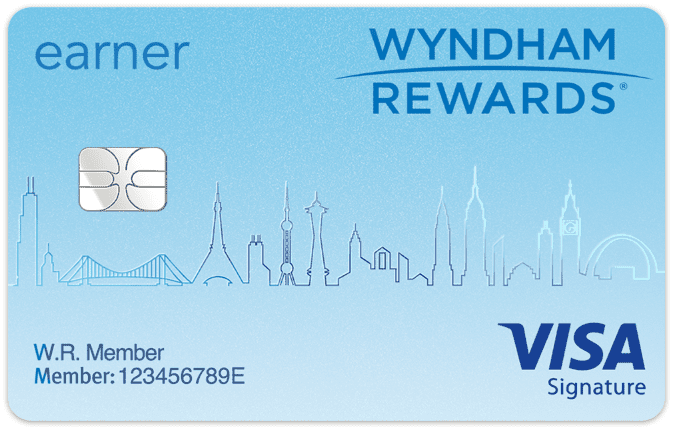 Wyndham Rewards could be an excellent option for you, no matter where you want to travel. You will have more than 9,000 options across the world for you to earn loyalty points. This chain seeks to provide the best comfort, whether you travel for business or a well-deserved vacation.
The loyalty program offered by Wyndham Rewards is not far behind with its attractive rewards. You can use your points to pay for your purchases online with Bakkt and earn or redeem points to enjoy tours, gastronomic experiences, or excursions that will become memorable experiences of your stay.
Earn discounts on reservations up to 15%

Triple your points earned on stays longer than two nights

Use your points to pay for purchases online with Bakky.

Earn or redeem points to enjoy tours, gastronomic experiences, or excursions.
Accor Live Limitless Lifestyle Loyalty Programme
Finally, The French chain Le Club Accor has its loyalty program, which stands out because you earn points with hotel associates Sofitel, Mercure, Novotel, and one of the best-known, Ibis. Accor Live stands out for its excellent customer service. You'll also be offered discounts at any of its 3,000 hotels from your first reservation after signing up. You can also benefit from the discounts its partners offer, such as Flying Blue and Europcar, among others.
With this program, you can climb through four tiers of rewards, earning you a range of exciting benefits.
Benefits include:
Discounts of up to 25% on your stays from your first reservation

Discounts in Accor restaurants

Welcome drinks

Early check-ins and late check-outs

Room upgrades

Access to executive lounges

Dining and spa rewards

Discounts with its partners, including Flying Blue and Europcar, among others
Earning Hotel Points On Credit Cards
Usually, credit cards have flexible associations with hotel loyalty programs, potentially allowing you to earn points with every purchase you make, no matter what you're buying. If you're committed to maximizing your hotel points, it's worth investigating if there's a credit card linked with your favorite hotel brand.
The American Express Membership Rewards Card and the Chase Sapphire Reserve Card are two excellent choices to maximize your points. With these cards, you can transfer your purchase points to a partner hotel program and use them on your next reservation. Take a look at the Capital One Miles Card and the Citi ThankYou Points program for travel rewards too.
Remember that these credit cards often come with annual fees, so you should only apply if you can earn enough rewards to outweigh that. As with any credit card, you'll be liable to pay interest on outstanding balances.
FAQs
Question: How Can I Maximize My Hotel Points Quickly?
Answer: It all depends on the loyalty program you belong to, since the value of your points and the agreements with other companies depend on this. Ultimately, the key is to make as many purchases with your favorite hotel as possible or to use the appropriate credit card to transfer your points later. 
Question: Is It Possible To Maximize Points By Booking With An OTA?
Answer: Booking through an intermediary, or in this case, an OTA is considered an "ineligible rate," so you will not be able to earn points with these reservations. That's the case with major chains, including Hilton, Hyatt, and Marriott.
Question: How Can I Win A Free Night?
Answer: Sometimes from the moment of your membership, you are entitled to a free night in your reservation as a welcome bonus. This might also be offered as a bonus as you ascend in your membership tiers. 
Question: Is It Possible To Buy Hotel Points?
Answer: It is possible, although it is not usually cheap. However, if you need to buy points to achieve a worthwhile reward, you may often find it not worth the extra money. 
Question: Do Hotel Points Expire?
Answer: It will depend on the loyalty program. In the case of Marriott Bonvoy, your points will expire if you have no activity for 24 consecutive months. Also, if a member is inactive for five consecutive years, Marriott could deactivate the account.
Question: What Can I Do With My Points If They Are About To Expire?
Answer: If booking soon is not in your plans and your points are about to expire, consider checking if you could exchange them for cash or gift cards. Sometimes, this is possible with a credit card like Chase Ultimate Sapphire. Your points may have a lower value, but you won't lose them entirely.On the other hand, if you have an upcoming trip and your points are about to expire, book a hotel before they do.
Question: Can I Redeem My Points For Airline Miles?
Answer: It's sometimes possible, depending on the airline or the program to which you belong. You could be charged a fee for this movement, or the value of your points could change. 
Final Thoughts

Maximizing hotel points may sound expensive and complicated, but with proper administration and planning, you can make it work for you. You'll be able to obtain preferential hotel room rates, cheaper food in hotel restaurants, and more. Your first step is choosing the hotel chain correctly; I hope this guide will help you do that. If a hotel chain has a presence in all the places you plan to visit, check if it has a loyalty program for which you can sign up. 

Also, if you can apply for a credit card that allows you to maximize your points, that will usually be well worth your time. It costs nothing to join these loyalty programs, so why not spend a few minutes exploring the most suitable options for you now? 
Sources: