Latest posts by Joe Elvin
(see all)
If you're a frequent traveler, this guide could save you a lot of money. I've been traveling the world remotely, working as an online writer for five years, but learning about the benefits of utilizing hotel loyalty points took me a while.
Now, I've learned all the tips and tricks to maximize hotel points, I'm excited to share them with you in this guide. Hotel loyalty programs help you travel at tasty prices with luxury amenities. If you're looking to create unforgettable experiences without neglecting your pockets, continue reading. 
The Bottom Line
Hotel Points Programs offer great rewards and it's free to sign up! My favorite loyalty programs are from Radisson, Accor, Hilton, Marriot Bonvoy, Wyndham, and Hyatt. These programs allow you to accumulate points and rewards very quickly. Especially once you follow my tips on maximizing your hotel points, such as making use of welcome bonuses, social media giveaways, and affiliated partners.
What Are Hotel Points Programs?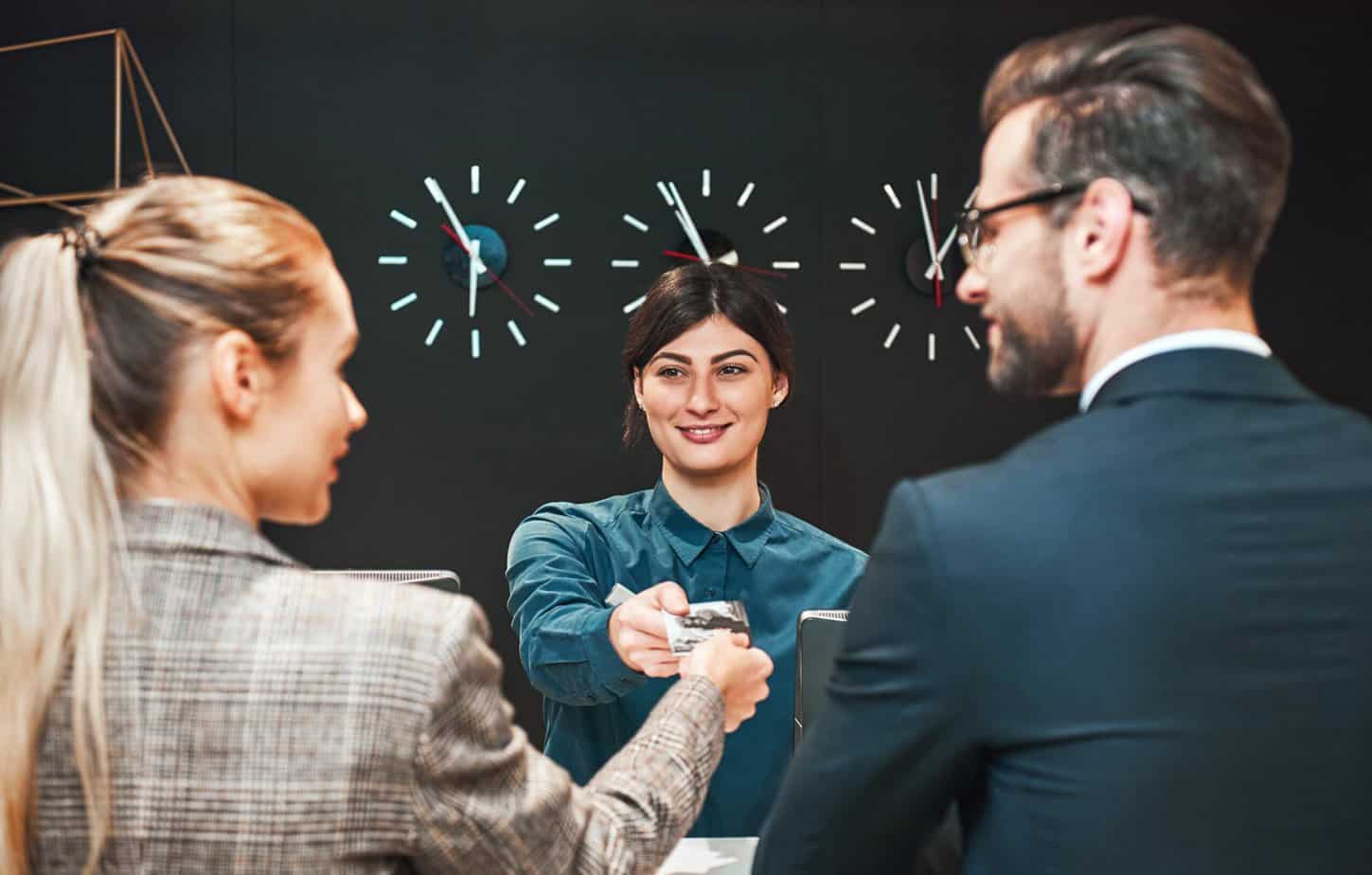 Hotel loyalty programs are systems created for guests who stay frequently in specific hotel chains, allowing them to accumulate points that can be spent on rewards. Frequent users of hotel points programs can enjoy the best facilities and services of their favorite hotels anywhere in the world.
The points will be added to your loyalty account whenever you make an eligible purchase. In most cases, you can show a loyalty card and present your customer number when purchasing to ensure your points are accumulated.    
Whether you travel for pleasure or business, your hotel stays and consumption in hotel restaurants will add up to allow you access to better rooms or discounts. Normally hotel chains have agreements with airlines, restaurants, or some credit cards. If your favorite hotel chain is affiliated, it is time to start taking advantage of it.
Each major hotel brand has its own loyalty program with its own tempting attractions. There's nothing stopping you from joining all of them, but if you want to enjoy maximum benefits, I recommend you make a focused decision.
Take into account what you want to obtain, ranging from more luxurious rooms, excellent bonuses or discounts with its affiliated companies. This guide will help you find the best hotel points program for your needs. 
It's also important to consider the accessibility of the rewards and if they are achievable for you, considering your travel plans, this has been very useful for me.
How To Find The Best Hotel Points Programs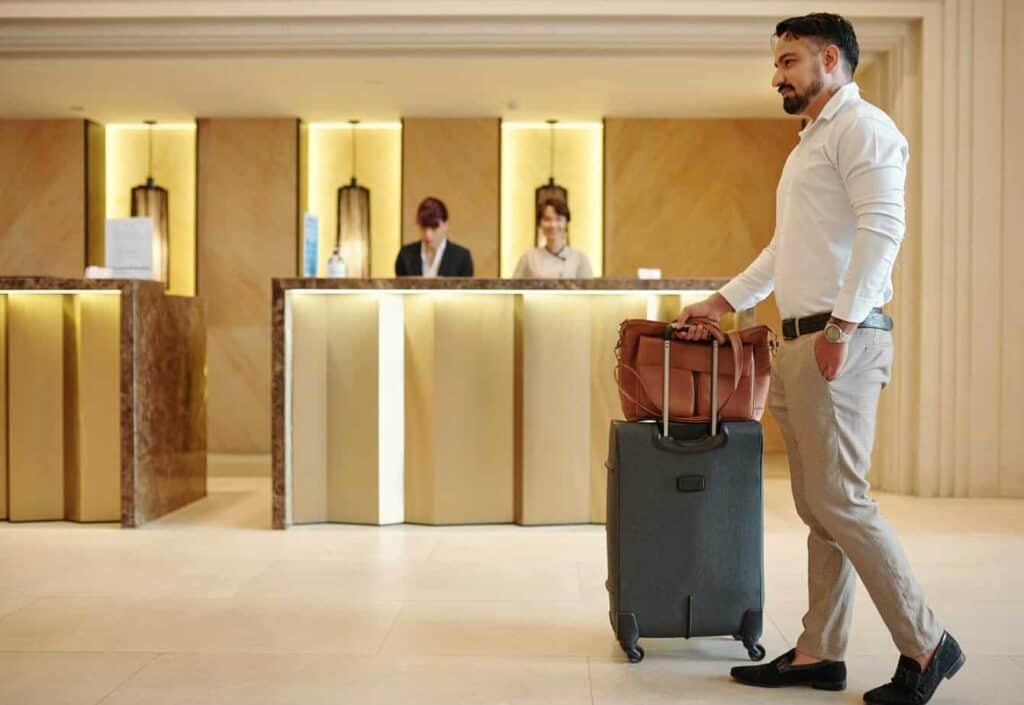 Many hotel chains have attractive loyalty programs. The benefits and conditions depend on the chain. Joining is free and you may even receive attractive welcome benefits. It's generally easy to earn and redeem your points.
Here are the factors to consider when choosing the best hotel loyalty programs are:
How Can I Accumulate Points?
The more points you accumulate, the more rewards you'll achieve. For that reason, it's important to consider how many options you're given to accumulate points.  The more opportunities to earn points, the faster you'll redeem rewards and level up your membership.
In most cases, the fastest way to accumulate points is by staying as many times as possible in the hotels that belong to the chain you have affiliated with. However, you may find some hotel points programs that let you earn points through consumption at its restaurants, through an affiliated credit card, or with some other affiliated company. 
Can I Earn Rewards Quickly?
This point is important. Check how many points you'll need to redeem a reward and figure out how long it's likely to take you to cash in. If you'll need more than 20 holidays to claim any benefit (for example), that's not a very profitable plan.
What Rewards Can I Claim?
Hotel chains seek to keep their most loyal guests captivated. That's why they aim to offer attractive rewards that their loyalty program members are excited to achieve. The rewards will depend on various factors, such as the number of points you earn, including the category you belong to.
Here is a shortlist of the best benefits you can get from these hotel programs.
Preferential room rates;

Room upgrades;

Exclusive discounts on car rentals, restaurants, and vacation packages;

Personalized check-in, sometimes from your cell phone;

Bonus points when making a reservation;

Complimentary drinks and breakfast;

Benefits or discounts to share with your companions;

You could even earn a free night during your stay
What Are The Best Hotel Points Programs?
Here is my selection of the best hotel points programs based on the criteria mentioned above:
Radisson Rewards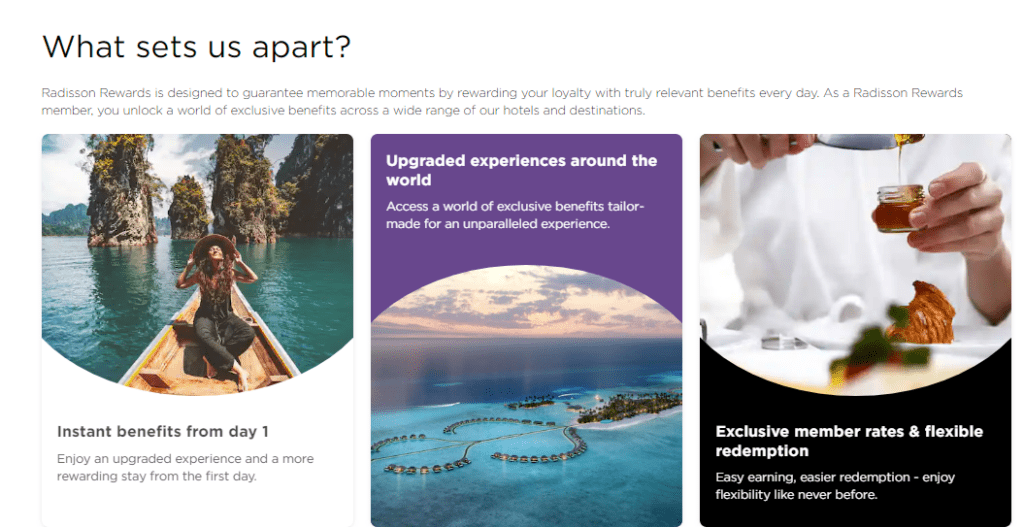 The loyalty program of Radisson Blu is designed so that its most loyal guests can access its most exclusive benefits. From the day of your affiliation, you'll already be enjoying a pleasant stay. 
Radisson Rewards has four categories; Club, Silver, Gold, and Platinum. With this attractive scheme, you´ll be able to save up to 10% on your stays. You´ll be able to combine your points and cash to pay for your stay. What's more, it's possible to earn free nights faster than most other schemes. 
You´ll get discounts in restaurants from 5% to 20%, and if you refer a friend or family member you´ll be reimbursed 1000 bonus points. 
Pros
You can claim rewards as soon as you accumulate 10 points;

You´ve got the option to refer family and friends;

Additional benefits for Brookers or Planners;

Earning free nights is easier than with other schemes. 
Cons
You can't transfer your points to other people or other partners (only with American Express in Europe)
Accor Live Limitless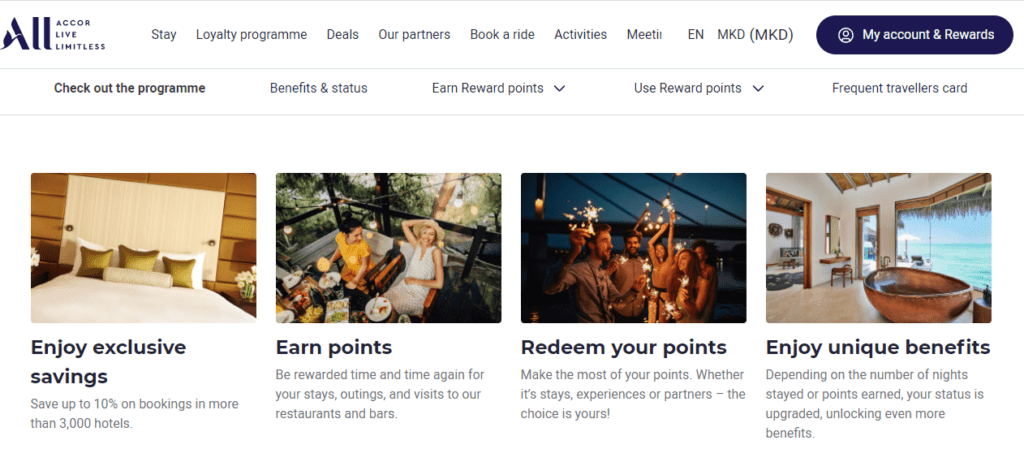 Accor Live stands out for its unparalleled customer service. You'll be able to access discounts at any of its 3,000 hotels, as well as its affiliates such as Flying Blue, Air France, KLM, and Europcar. In this scheme, you'll access discounts of up to 25% on your reservations.
You can accumulate points if you visit their restaurants or their partners. This scheme has the Classic, Silver, Gold, Platinum, and Diamond categories. With the Lifestyle ALL program, you can accumulate Reward points at many affiliate establishments. Plus, the longer you stay with the chain, the more Status points you can earn to receive more benefits.
Pros
You can earn points on your reservations and flights;

It has excellent geographical coverage with more than 4,200 hotels;

You can convert your points into miles.
Cons
Points have an expiration of 12 months;

Calculating points to earn free nights can be confusing;

Points cannot be transferred to other members.
Marriott Bonvoy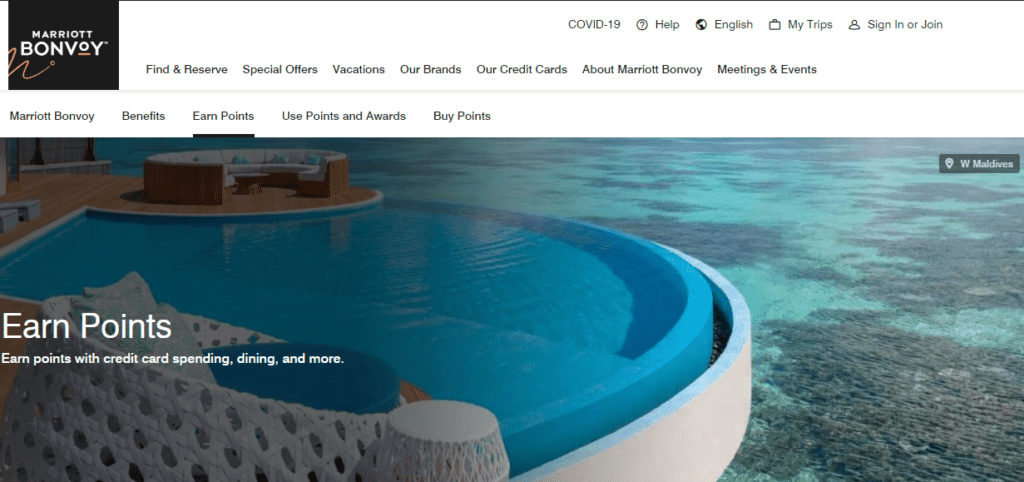 Marriot Bonvoy is one the most recognized hotel chains and has one of the most attractive loyalty programs, which can be adapted to the needs of its guests. 
Marriot offers convenient services that range from using your cellphone as a room key, to paying for your reservations with points and cash. You can also buy up to 100,000 points a year for yourself or another member.
With Marriot, your stays add up and you can accumulate points with them quickly. It's possible to earn points when buying tickets for private tours of the beaches, a day of massages and spa treatments, car rental, and flights with affiliated airlines, among many more options.
Pros
Accounts with more than 7,000 properties to stay and earn points;

You have access to the Stay for 5, Pay 4 program (to get your fifth night free);

You can convert your points into Airmiles with its more than 40 affiliated airlines;
Cons
The redemption of points for rooms is subject to availability;

The points have an expiration of 24 months.
Hyatt World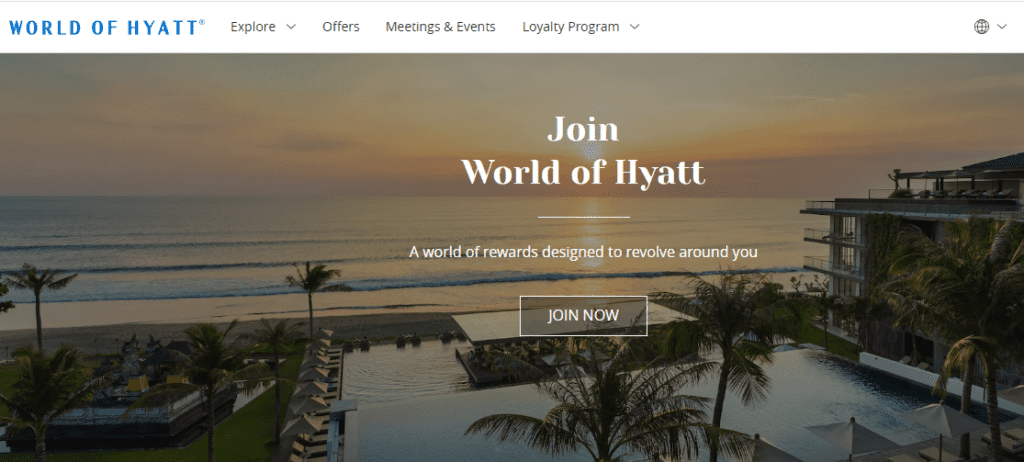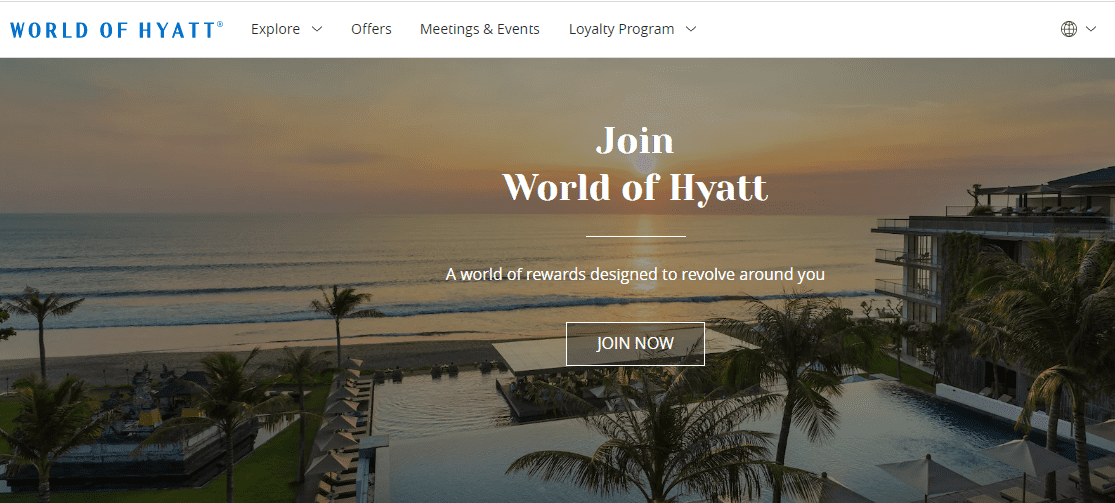 If you're looking for an unbeatable experience, Hyatt could surely give it to you. This chain offers comfort and quality in its visits. If you become part of this loyalty scheme, you can save up to 10% on your reservations. You can triple your points every time you visit their restaurants and use the scheme to get free nights, a relaxing massage, or even Gourmet meals.
This chain is one of the favorites of travelers for its luxurious rooms and its attractive loyalty program, with more than 700 properties in the world and associated brands such as Thompson Hotels, and Grand Hyatt. You'll have a variety of options to redeem your points and live a unique experience, then.
This program has the following categories; Member, Discoverer, Explorer, Globalist, and Globalist For Life. Each tier offers new benefits. Once you upgrade membership tiers, you'll have even more benefits such as late checkout, room upgrades, point bonuses of up to 30%, access to club lounges, and more. 
From the moment of your affiliation, you'll be able to access exclusive offers. You can get free nights for as little as 5,000 points. 
Pros
Achievable bonuses and rewards.

There are more than 20 brands in its range of hotels to cover the different needs of its guests.

If you belong to the Globalist category, you'll have the Guest of Honor benefit. You can reserve it for someone else as a gift if you prefer. 
Cons
It has fewer properties than its competitors worldwide;

Doesn't offer discounts on stays of several nights;

The redemption of your points may be affected if you do it in high or low season.
Hilton Honors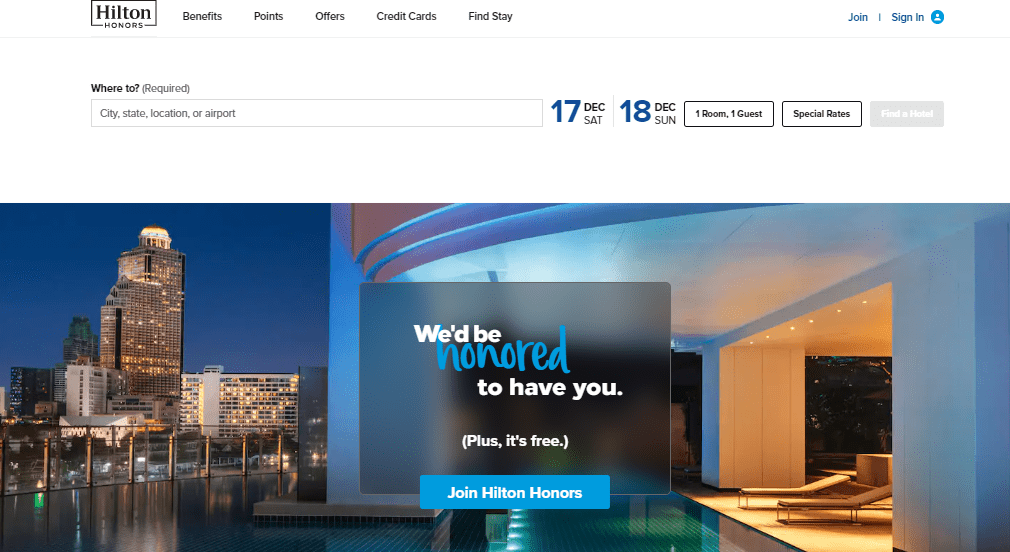 With its attractive loyalty program, Hilton Honors definitely earns its place on my list. In addition to having excellent locations from Arkansas to Warsaw, its rewards program has positioned it among the favorites for travelers.
This chain allows you to try the highest benefits, from free breakfasts to free nights. The four membership tiers are: Member, Silver, Gold, and Diamond. You'll have access to the highest benefits such as free breakfasts, exclusive rates, an additional 25% discount on your reservation, free nights, and using your smartphone as a digital key.
With the Silver category, you can earn 20% bonus points per stay, discounts at the Spa, and your fifth night free. In the Gold category, you'll have access to better rooms, daily credit for food and beverages, and up to 80% bonus points per stay. Finally, in the Diamond category, you'll gain access to the executive lounge, 100% bonus points on your reservations, and a one-year extension in the same category.
Pros
Hilton has a presence in around 119 countries, which means more options to claim your points;

You do not necessarily require long stays to earn points;

Wide variety of affiliate partners;

You can transfer American Express Rewards points to your Hilton membership;

You can transfer your points to other people or even donate them.
Cons
The number of points to earn free nights is highly variable;

Rates for multiple-night stays can be very expensive.
Wyndham Rewards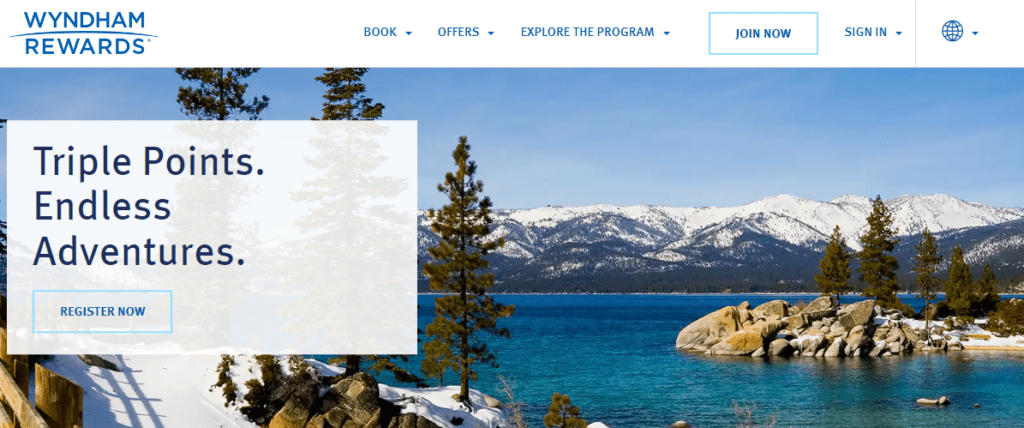 If you're looking for a program that allows you to use and dynamically earn your points, the loyalty program offered by Wyndham Rewards can be an excellent option. In this program, you can use your points to pay for your online purchases with Bakkt.
You can also accumulate and redeem points to enjoy vacation packages or gastronomic experiences that will surely become one of your most memorable experiences.
You can validate your points in more than 30,000 hotels. The four membership tiers – Blue, Gold, Platinum, and Diamond – allow you to enjoy exclusive benefits. These include booking reward nights, a selection of preferred rooms, car rental upgrades with Avis and Budget, and much more.
Pros
You can transfer your nights to a future date within the following year;

You can ascend membership tiers quickly; 

All-inclusive free stays cover meals and drinks for two people.
Cons
Rewards may take up to six or eight weeks to process;

Less international presence than its competitors;

Points expire after four years;

There may be dates with restrictions on bonus reservations.
How To Maximize Hotel Points
When I started traveling, I didn't pay much attention to loyalty programs. I considered them unnecessary and with rewards that were impossible to achieve. But when I put the following tips into action to maximize my reward points, I started taking hotel loyalty programs more seriously! 
Make Use Of Welcome Bonuses
Yes, as logical as it may seem, this's the first step. In some cases, you'll have access to benefits from day one. Everything will depend on the chain you choose, but it'll always be free to sign up.  When you utilize a welcome bonus, you can earn rewards without remaining loyal to that hotel chain again.
Stay Again And Again
In most of the programs, this's the key to success.  Whether you're on a one-night work trip or aweek-long vacation, the key is to book with your favorite chain hotel again and again. This way, you'll accumulate points and have more opportunities to earn bonuses. So, whenever you set off to a new destination, check if your favorite hotel brand has a property for you to sleep nearby.  
Book Long Reservations When Possible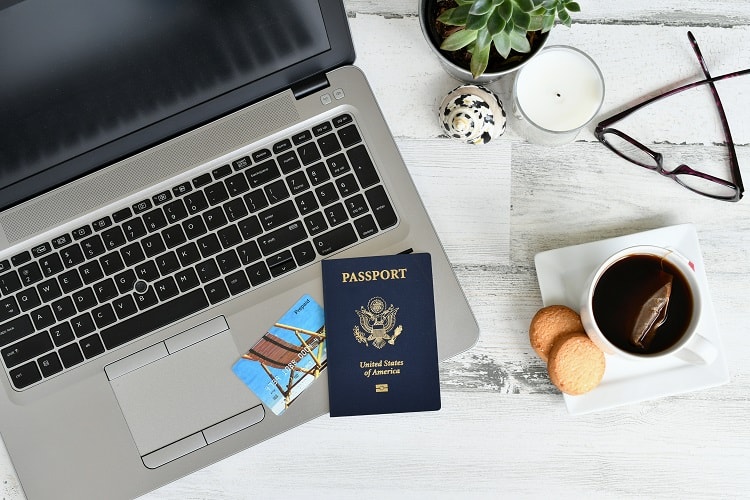 Longer reservations earn you more points. Plus, some chains have the benefit of giving you a free night, applying a discount, or rewarding you with extra points. It all depends on the program and the membership tier to which you belong. For example, Hilton allows you to get the fifth night free and Wyndham will triple your loyalty points for stays longer than two nights.
Dine In Their Restaurants
Most hotel chains offer points whenever you make purchases in their restaurants. So, if you have an important business lunch or want to pamper your family with dinner, use this to your advantage. Reserve at the restaurants of your favorite hotel. You'll be delighted with excellent meals and accumulate points at the same time.
Visit Affiliates
You must know the companies affiliated with the program of your chain since this will allow you to accumulate points when making other purchases or restaurant consumptions. Hotel chains regularly have agreements with other companies, whether for car rentals, restaurants, airlines, spas, tourist agencies, etc. You may not accumulate a large amount, but remember that each point adds up.
Look Out For Flash Promotions
Whether it's for the holiday season, Black Friday, the opening of a new hotel, or simply for being part of the loyalty program, hotels regularly launch promotions with exclusive rates or discounts.  
Keep a look out for notifications on the associated app or in your marketing emails. If you catch a flash promotion, this is the best time to make a purchase with a hotel. You'll have to be quick since they are usually for a limited time and subject to availability.
Convert Your Airmiles Into Points
If among the affiliated companies you find some airlines, this is another useful option to increase your points. If you want to travel by land, but take advantage of your Airmiles, it's often possible. As an example, Hilton has partnered with American Airlines to allow you to convert your Airmiles into points to use on your next hotel stay.
Consider Earning Hotel Points On Credit Cards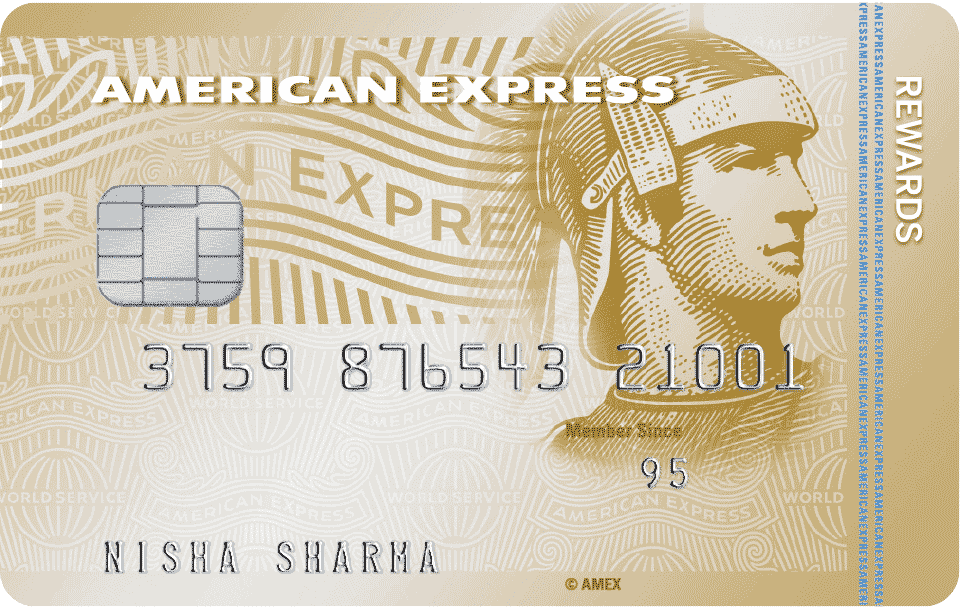 Usually, credit cards have flexible associations with hotel loyalty programs, potentially allowing you to earn points with every purchase you make, no matter what you're buying. If you're committed to maximizing your hotel points, it's worth investigating if there's a credit card linked with your favorite hotel brand. 
The American Express Membership Rewards Card and the Chase Sapphire Reserve Card are two excellent choices to maximize your points. With these cards, you can transfer your purchase points to a partner hotel program and use them on your next reservation. Take a look at the Capital One Miles Card and the Citi ThankYou Points program for travel rewards too. 
Remember that these credit cards often come with annual fees, so you should only apply if you can earn enough rewards to outweigh that. As with any credit card, you'll be liable to pay interest on outstanding balances. 
Use Your Social Media
It's worth following the social media pages of your chosen hotel schemes. Often, you'll find opportunities to earn points there. For example, Marriot allows you to earn 25 points for interacting with its Twitter, Facebook, or Instagram accounts.
You can also earn by creating a post or a retweet of their participating accounts with the hashtag #MRPoints, and registering your location during your visit to their facilities.
It's also worth following the social media pages of the participating hotels and/or their schemes. Sometimes, they might post one-off promotions to boost engagement on their pages.  
Are You Making Consistent Work Trips?
If so, this is an excellent opportunity to multiply your points. You'll be able to accumulate miles and points at the same time and take advantage of both. As a result, you'll make your trips more pleasant by enjoying its exclusive benefits.
Do you have the opportunity to choose where to book when you have a business trip? Then, book it with your preferred chain. Do you need an executive lounge for an important presentation? Organize it with your hotel. Take advantage of every professional opportunity you have with your chosen hotel so you can maximize your points quickly. 
Download the Hotel Chain's App
If you download the hotel chain app for which you have a loyalty program, you'll often have all the ways to earn loyalty points detailed at your fingertips. On top of that, these apps will often give you push notifications to alert you of opportunities to earn even more points. 
The Advantages Of Hotel Points Programs
You can upgrade to better rooms;

You'll have exclusive rates and promotions;

You´ll obtain benefits in all the hotels that belong to that hotel chain;

You can convert your Airmiles into points;

You can use your points to rent cars, flights, Spa days, or tourist packages;

You´ll be able to access attractive discounts in hotel restaurant;

You can share benefits with your loved ones;

You can pay for reservations with points and cash if you wish.
The Disadvantages Of Hotel Points Programs
It will take time and money to claim rewards;

Sometimes, the value of the rewards is less than the money spent to achieve them;

Points expire in most programs.  
FAQs
Question: If I Book On Other Platforms, Can I Add Points?
Answer: To accumulate points, you must book directly with your hotel chain. Reservations through an intermediary are considered a "Non-Eligible Rate".
Question: Is It Possible To Win Free Nights?
Answer: Yes, most programs will offer you the opportunity to earn a free night once you've earned a specific number of points, or if you upgrade to a new membership tier.
Question: Can I Buy Hotel Points?
Answer: It's usually possible, but I rarely recommend it. The point of rewards schemes is to save money on benefits, after all. Maybe if you need just a few points to reach a milestone, it might be worth the purchase. 
Question: Do Hotel Points Expire?
Answer: It will depend on the loyalty program. In the case of Marriott Bonvoy, your points will expire if you have no activity for 24 consecutive months. Also, if a member is inactive for five consecutive years, Marriott could deactivate the account.
Question: Can I Redeem My Hotel Points For Airline Miles?
Answer: It's sometimes possible, depending on the airline or the program to which you belong. You could be charged a fee for this movement, or the value of your points could change. 
Final Thoughts
After traveling around the world and putting these tips into practice, I would like to recommend hotel points programs one last time. These loyalty programs are worth joining. The benefits are great and it's free to sign up. 
Maximizing and using hotel points may sound expensive and complicated, but with proper administration and planning, you can make it work for you. You'll be able to obtain preferential hotel room rates, cheaper food in hotel restaurants, and more. 
Your first step is choosing the hotel chain correctly; I hope this guide will help you do that. If a hotel chain has a presence in all the places you plan to visit, check if it has a loyalty program for which you can sign up. Also, if you can apply for a credit card that allows you to maximize your points, that will usually be well worth your time.
Read More: Hyatt vs Marriot Compared: Which Hotel Chain is Better?