Hello! I'm The Points Insider
World Traveller, Writer & Points Insider
After a number of flights I had sitting in economy, watching others enjoying the space and luxuries Business Class and First Class had to offer them, I started researching.
To start with I looked at ways and opportunities to get a free upgrade (you can certainly increase your chances, but really these can be like lottery wins, and have zero guarantees). I quickly though stumbled in to a world of high flyers enjoying all the perks Business and First Class had on offer.
Some members of the group had managed to build up their points as a result of regular business trips where they get to sit at front of the plane – and some had more points and airmiles than they knew what to do with.
One lady I worked with in a previous role amassed so many points she flew both her parents First Class from Sydney to London. She even had enough miles for her own holiday and was being rewarded with miles in abundance. This group of people though were the minority. 
There were though a second group. These people had found it possible to fly better cabin classes not through regular flying, but by working out how to earn miles and points doing nothing more than they were today – they were just being very smart with their spending.
To begin with they were reluctant to share, convinced this pool of points would disappear if too many people found out – but after researching this in depth I found out the airlines and hotel companies earn very well out of this. Its not costing the airlines and hotel chains, it's making them more money.
There are so many people who's dream it is to experience the Business Class and First Class world, even just once, gave me the idea behind The Points Insider website.
Bringing the knowledge, experience and hours and hours of research, and travelling, I had poured in to the vast world of point boosting to other like-minded individuals keen to experience these worlds for themselves.
Experiencing comfortable lay flat beds and enjoying the special touches available in airport lounges (those lounges in Heathrow, JFK New York and Mumbai airports particularly nice) is something we should all experience.
My aim is to help as many people as I can experience this and realise it isn't impossible to fly Business or First Class – and you don't need a lottery win to do so. You just need information, follow the best promotions and earn earn earn until you're taking a selfie on a lay flat bed, sipping champagne at 36,000 – ready to send to your envious friends on the ground.
Happy flying!
The Points Insider
Recent Miles Booster Findings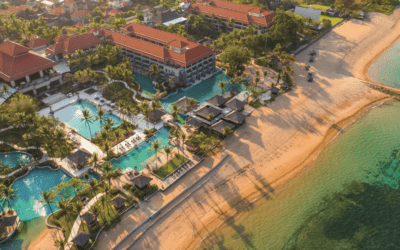 While there is no limit to how many hotel loyalty programs you can join, there are definite frontrunners for the value provided through that loyalty program. When you want to travel smart and use points to gain that luxury experience, choosing the correct loyalty...