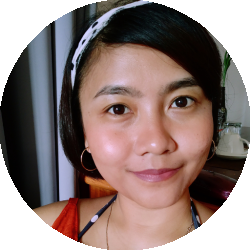 Latest posts by Marya Sutimi
(see all)
Welcome to your ultimate guide on Airline Points Programs. For five years, I´ve been traveling the world on a budget, and finding affordable flights plays a very important role in this. It took me time to learn how to maximize airline points programs, but I'd like to think I've mastered this perk. 
Airline points have been my lifesaver when I'm tight on money. I use them to buy my flights with preferential rates and discounts. Sometimes, I've been able to pay for flights completely with my airline points. Needless to say, airline points programs are pretty tempting when you think about the benefits you will get as a frequent flyer.
I hope the advice I have for you will help you choose the right points program and maximize it as much as it did for me.
The Bottom Line Upfront
Airline points programs are free to join and genuinely worth the hassle, especially once you know the fastest ways to accumulate points. The most rewarding airline points programs, in my experience, are: Delta Skymiles, American Airlines AAdvantage, Flying Blue from Air France, Miles & More from Lufthansa, True from JetBlue, and the Star Alliance program. 
One of the easiest ways to get the maximum airline points is by signing up for a co-branded credit card. You can also check the airlines' merchant partners to find out the possibility of transferring your airline points to your hotel loyalty programs or vice versa. The latter is my favorite way to maximize airline points.
What Are Airline Points Programs?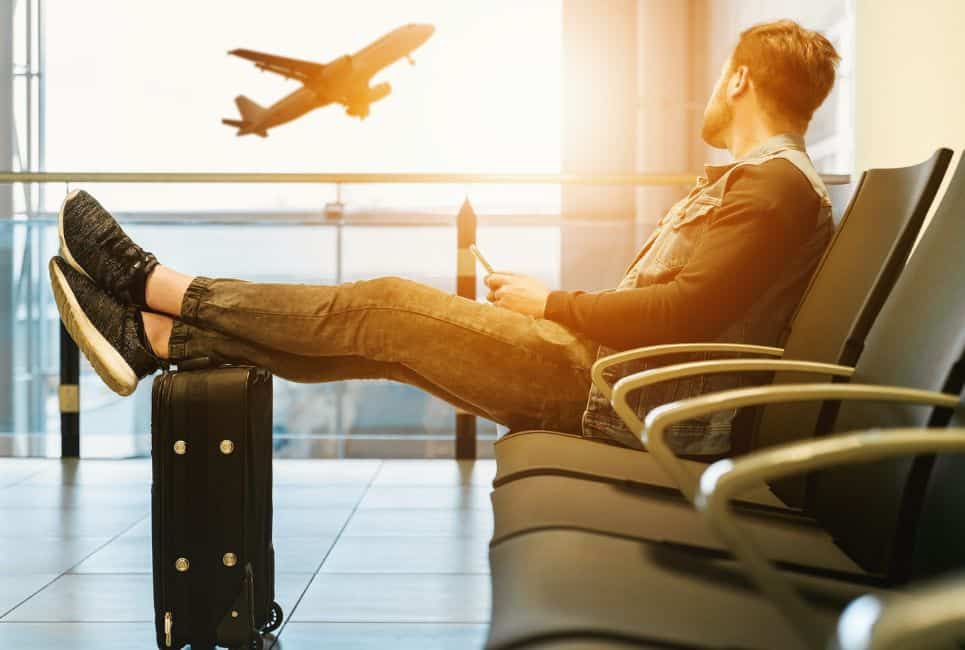 Airline Points Programs are created by airlines to reward their loyal customers with discounts and benefits.  Whenever members of these programs make a purchase with an airline, they accumulate points that can be spent on these benefits. These points are sometimes called 'miles' or 'Airmiles'. 
The value of these points is not equivalent to a real monetary unit. They are only redeemable for the benefits offered by a particular airline, including access to their lounges, upgrades to better classes, preferential rates, and even free flights.
Many airline points programs have membership tiers, in which you can upgrade the more points you earn, gaining access to more and more benefits as you upgrade. Suppose your airline has agreements with other companies such as car rental companies, hotels, or tour agencies. In that case, you can also use your points or access your exclusive discounts with these affiliates. 
Whether you travel for pleasure or business, the perks and exclusive rates obtained with these loyalty programs will surely improve your flying experience. 
How To Find The Best Airline Points Programs
Most major airlines have loyalty programs. The benefits and conditions vary according to the airline. However, it's nearly always free to join and it's usually very simple to earn and spend points.
You may as well join the points programs for every airline you use, then. There are no downsides to doing so.  With that said, here are the features I consider when separating the good airline points programs from the best ones. 
How Many Ways You Can Accumulate Points
The best airline points programs will feature a wide range of ways to accumulate points. The more opportunities you have to do so, the faster you'll be able to claim rewards. The fastest and most common way to accumulate points is to fly with the associated airline. However, you may also be able to do so by spending with an affiliated credit card or making purchases with affiliated companies.
Airline affiliations are especially important if you don't travel frequently but still want to maximize earning and spending points to make yourself eligible to redeem them for rewards. The best way to do this is by finding merchant partners and airline affiliations and comparing which frequent flyer program is more valuable for you. 
How Quickly You Can Earn Rewards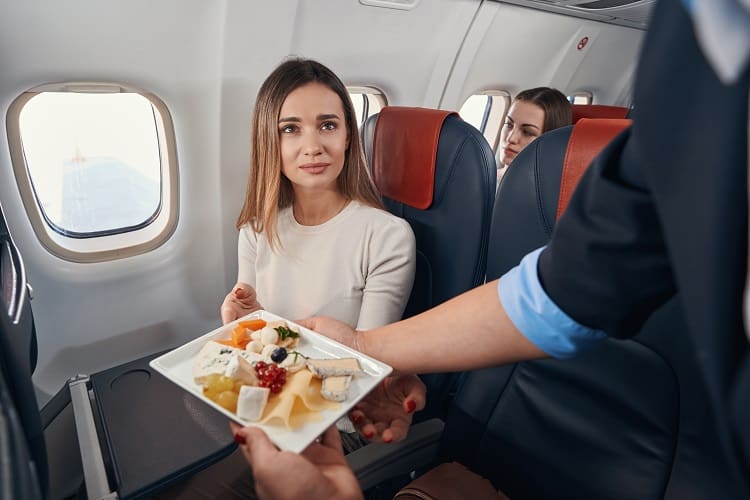 It's also important to consider how many points you'll need to earn before you're eligible for a reward. If you have to fly 20-30 times with the same airline before you can claim any benefits, that's not an exciting scheme to be part of. 
If you can see yourself being eligible for a reward within a few months, that's a far better loyalty program in my book!   
What Rewards Are Available?
The best airline points programs include rewards you're excited to receive. The available rewards will depend on how many points you earn, or sometimes what tier of membership you have upgraded to.
Here is my full list of the best airline points rewards I've spotted.
Flight upgrades.

Discounts on car rentals, hotel reservations, and vacation packages.

Preferential rates on international flights.

Access to VIP lounges.

Priority boarding.

Additional carry-on and hold baggage.

Free seat selection.

Bonus miles when making a reservation.

Courtesy drinks.

Benefits or discounts to share with your companions.
What Destinations Do They Fly to? 
The best way to choose the best frequent flyer program and start collecting airline points is by joining an airline with flight routes to your favorite destinations. That way, there's a bigger chance for you to earn miles from your next travel, and even better if you can use your points to redeem and upgrade your flight in the process. 
What Are The Best Airline Points Programs?
Based on the selection criteria above, here is my list of the best airline points programs I've encountered during my travels. (These will only be useful to you if you have the opportunity to travel a lot with these airlines, but either way, this section of the guide will give you a good barometer on what constitutes a good loyalty program.)  
Delta SkyMiles Loyalty Program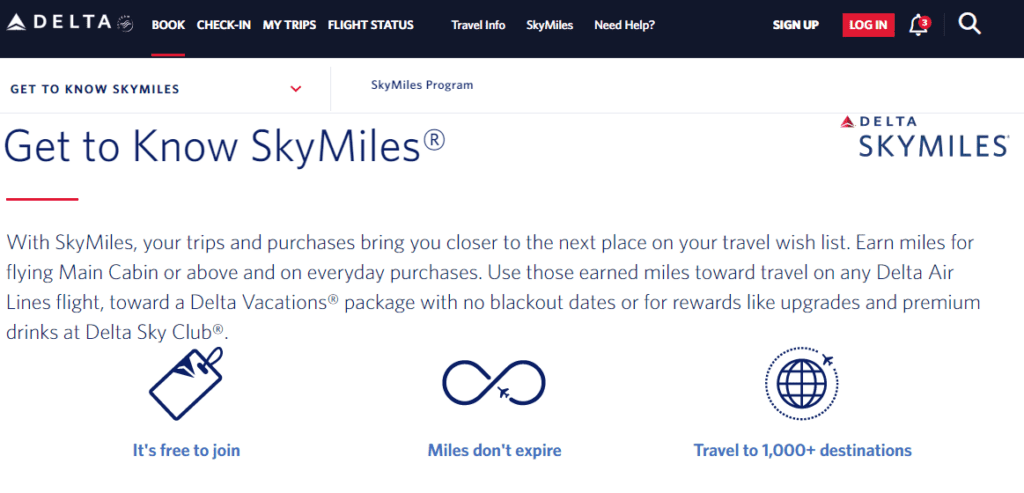 Delta's loyalty program has positioned itself as one of the favorites of travelers, and you can also earn miles for flying with the airlines that belong to the Sky Team group. There are four tiers of membership: Silver, Gold, Platinum, and Diamond – each with an enticing range of benefits.
As you go up in category, you´ll have more and more benefits. These include coupons for drinks, luggage tagging, courtesy bonuses, extended baggage fees, priority check-in and boarding, exclusive telephone service, preferential flight rates, access to VIP lounges, and discounts on car rental with Hertz.
Pros
Your miles don't expire. 

There is no limit to the number of credits you can earn. 

You can pay for your flights with credits and cash.
Cons
The number of redeemable credits for flights during the holiday season or with high demand is reasonably high.

It's difficult for most people to reach The Diamond category since you must fly between 125,000 and 140,000 miles and spend at least $15,000 with the airline.
American Airlines AAdvantage Program
This loyalty program allows you to accumulate loyalty points while you fly, rent a car, or reserve a room with one of the affiliated hotels, such as Hyatt Hotels.
This program has four categories; Gold, Platinum, Platinum Pro, and Platinum Executive. The benefits you can obtain include category upgrades, additional courtesy seats at the time of registration, and preferential seats. Depending on your category you could check in up to three free bags and even earn bonus miles of up to 120%.
Pros
You can start redeeming rewards with around 7,500 miles.

You can earn miles with Oneworld group airlines.

Partners with the 3 of the top hotel loyalty programs:

World of Hyatt

, Marriott Bonvoy, and IHG One Rewards. 

You can earn points with more than 1,000 merchant partners.

It only needs 30,000 points to reach the Gold Status.
Cons
Benefits may not be available on all flights.

Miles are accumulated based on the value of the ticket and not the distance.

Your miles are only valid for 24 months.
Flying Blue (Air France)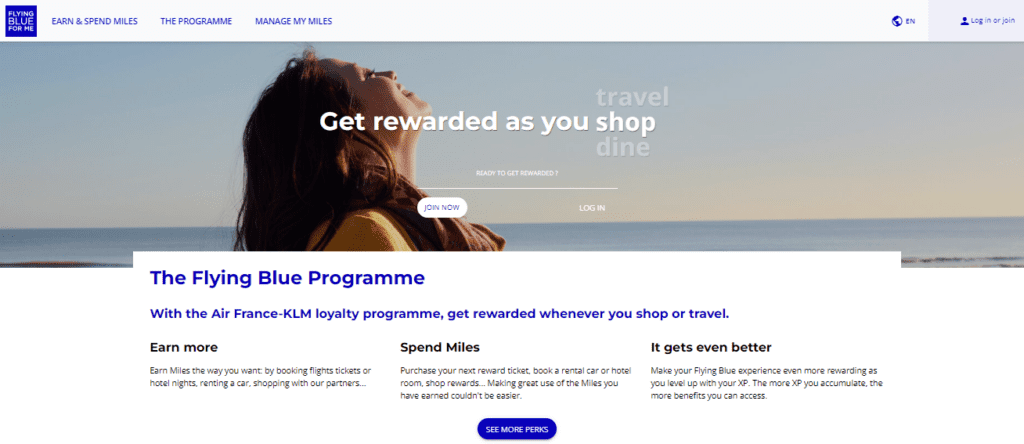 Air France together with KLM, Transavia, Aircalin, Kenya Airways and TAROM, offers one of the most attractive airline loyalty programs. With the Flying Blue program, you can register for free to start accumulating miles and discovering the benefits of its four categories: Flying Blue Ivory, Silver, Gold, and Platinum.
This loyalty program is very complete, You can use your miles to get discounts on your reservations, for example, with 11,250 miles you can get a 25% discount to travel to New York.
Better yet, if you've earned points with a Chase Ultimate Rewards credit card, you can convert them into miles too. On top of that, you'll earn two miles with every Euro you spend on Booking.com. Plus, if you rent a car with AVIS you could earn miles as well. This program has many options for maximizing your points quickly, then. 
Pros
You have lots of different options to accumulate miles

You earn points with several airlines. 

You can earn rewards quickly.

You'll receive a mileage multiplier once you upgrade to higher-tier membership categories. 

This program has a presence in much of Europe, as well as Morocco and Israel.
Cons
You can only share your benefits with other people in the higher-tier membership categories.

It can take a reasonable amount to upgrade categories.

Residents of France can access rewards more quickly than foreigners. 
Miles & More (Lufthansa)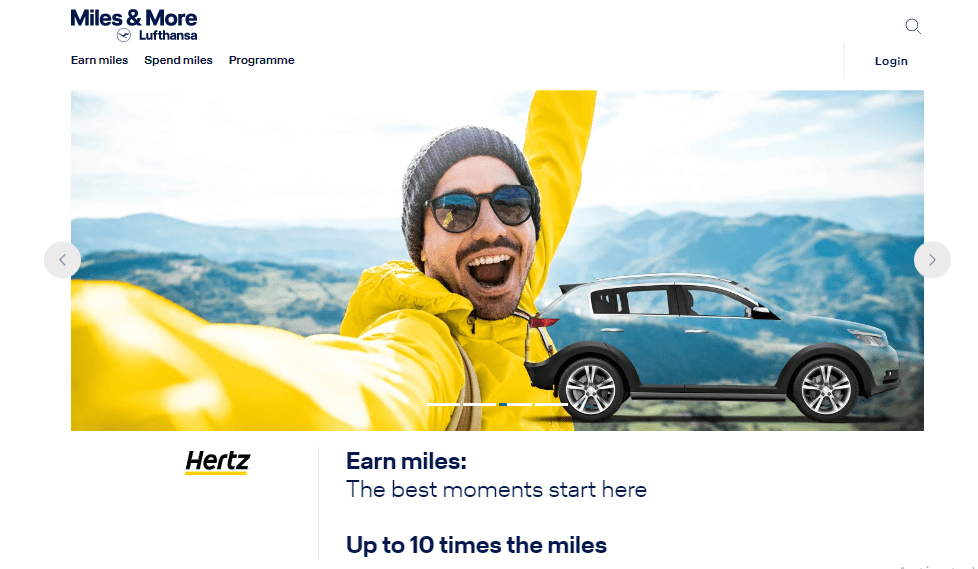 If you're looking for a competitive and complete loyalty program, Miles & More may be ideal for you. Members can accumulate points by flying with more than forty associated airlines, including Swiss International Airlines, Austrian Airlines, Air New Zealand, Avianca, Condor and Copa Airlines among others.
It's also possible to earn points by staying at partner chain hotels like Marriott Bonvoy, Hyatt Hotels, and Radisson Hotels America, or by renting a car with the likes of Hertz, Avis, or Europcar. 
This program has three categories: Frequent Traveler, Senator, or HON Circle Member. The rewards you can achieve range from access to lounges, unlimited validity of miles, preferential check-in, free seat reservation, and flights with up to a 50% discount.
Pros
You have several options to generate points.

The alliance with various airlines will allow you to fly to different destinations and thus accumulate more miles at a faster rate.

You can transfer miles between frequent flyer programs.
Cons
Hon Circle Members get the best rewards, but you need to maintain at least 600,000 miles in two consecutive years to become one.
JetBlue TrueBlue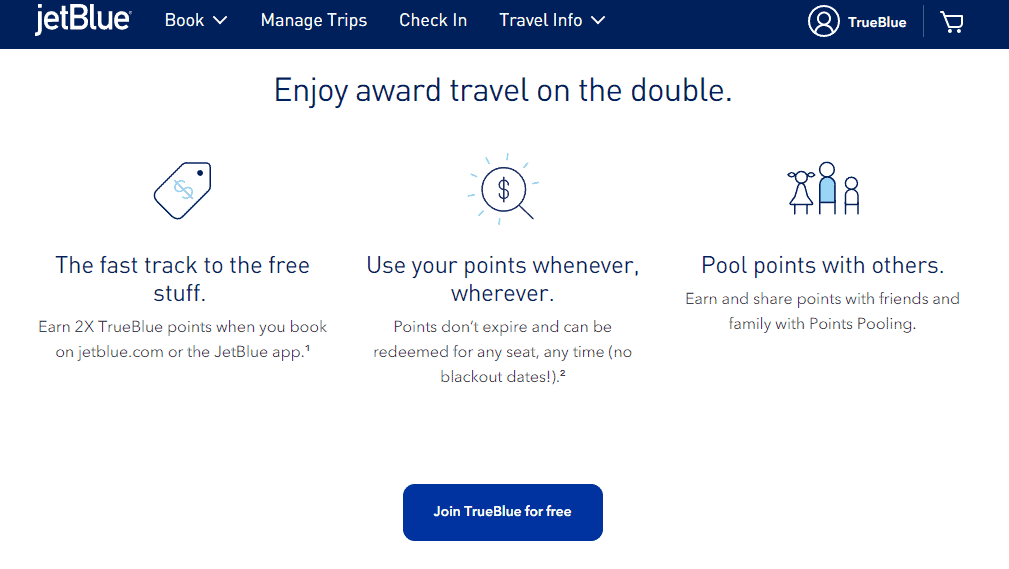 With more than one hundred destinations in its repertoire, JetBlue offers its loyalty club members various benefits, despite being a low-cost airline. The TrueBlue loyalty program is attractive, not least because members can begin to earn bonuses with as little as 5,000 points. 
If you want to access more benefits, you can apply for one of the JetBlue credit cards, with which you can earn points on all your purchases. As if that were not enough, you can earn points by sharing your opinion with JetBlue surveys. You'll earn up to 400 points for completing your first survey.
You can also earn TrueBlue points by flying with affiliated airlines like American Airlines, Emirates, Hawaiian Airlines, Qatar Airlines, Singapore Airlines, and South African Airways to name a few.
Pros
You can earn points travelling with several different airlines. 

You'll be eligible for rewards with as little as 5,000 points.

With the JetBlue Plus credit card you can earn up to 5,000 bonus points with each annual renewal.
Cons
The agreements and promotions with JetBlue affiliates aren't guaranteed forever and may be in force for short periods.
Star Alliance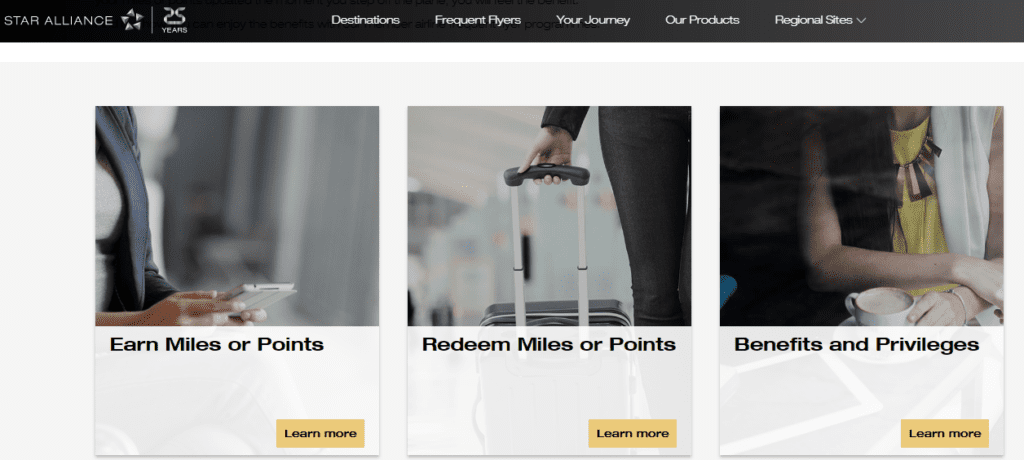 With this loyalty program, you can earn points with more than 30 affiliated airlines, such as Turkish Airlines, Air Canada, Avianca, Copa Airlines, United Airlines, and TAP Air Portugal. Your points will earn you various benefits including upgrades to better classes, access to lounges with a guest, priority boarding, extra baggage and more.
Pros
You can earn points with several different airlines.

You can earn small rewards like preferential luggage handling very quickly.

The airlines affiliated with the program have destinations all over the world. 
Cons
Reservations to redeem your miles are subject to availability.
How To Maximise Airline Points
Now that you know the lucrative sides of joining a frequent flyer program, you may want to maximize your airline points to get the most of the benefits your membership can get. So, how can you maximize your airline points? 
Take Advantage of Welcome Bonuses
If you´ve already decided on a loyalty program, join and use the welcome miles in your favor. Often, they´re equivalent to a low-cost domestic flight. From the first day of membership, you could already have access to attractive discounts for your first reservations. 
Stay Loyal to Your Chosen Airline
The more times you fly with the airline you joined, the faster you´ll accumulate points and the faster you´ll upgrade to a higher-tier in your program. The higher your membership tier, the better you can maximize your airline points. 
You may only afford to fly Economy, but you can take advantage of the same premium perks as Business Class passengers if you reach at least Gold status on your frequent flyer program. For most airlines, this status will enable you to unlock additional rewards like free lounge access, priority check-in, boarding, and fast-track security lines.
Earn Points with Affiliate Partners
If flying frequently is not in your plans, you can earn points by consuming products or services with the affiliate companies associated with your airline. If you decided to take a road trip, you could stay at a hotel affiliated with your airline.  
Typically, each point has a transfer ratio that you can calculate and compare to get the best value to transfer between the two. For instance, AAdvantage points have a transfer ratio of 1:3 to Marriott Bonvoy points. However, as a preferred airline partner of Marriott Bonvoy, United Mileage Plus has a better ratio of 1.1:3.
Sign Up for the Airline's Newsletter
With most loyalty programs, you´ll receive marketing emails once you join. At first, I didn't pay attention to them, but later I realized that some emails had very attractive promotions, with discounts or very low rates, even in business class.
It will also send reminders when your airline points are close to the expiration date. By getting this reminder, you can maximize using your points before it's gone obsolete. 
Chose a Co-Branded or Affiliated Credit Card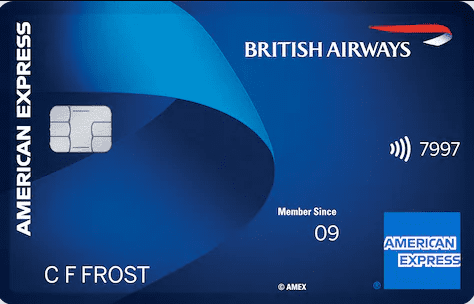 A co-branded credit card will help maximize your points earnings for an obvious reason: you can collect points for almost every transaction you make with the card. 
Usually, even the most basic type of co-branded credit card will give you a significant number of airline points to get you started with your point collection. For example, British Airways American Express® Card will give you a complimentary 5,000 Avios points when you first sign up for their card. 
It's sometimes possible to accumulate airline points through the purchases you make with a credit card if it's affiliated with the airline of your choice. If that's the case, don´t hesitate to use this credit card for all of your everyday purchases, everywhere from supermarkets to gas stations and your favorite restaurants. 
Do you Constantly Travel for Work or Business?
If you constantly travel for work and your company takes care of travel expenses, you can use this to your advantage. If you can make your reservation, it is the ideal time to choose your preferred airline and earn loyalty points. 
In addition, your membership could allow you to access the VIP lounges before your flight, or between one flight and another. If you have a busy work schedule, it will be the perfect place to take a break.
Buy Points
In most cases, you'll have the option to buy loyalty points. This option is optimal when you require a certain number of miles to obtain a reward and you only need a few more before an upcoming flight. It's not always worth the money, but this is an option worth considering. 
You'll Earn Points Quicker if You Fly in Business Class or First Class
Airlines often consider the value of your ticket (among other things) when calculating how many loyalty points you are due. If you usually fly in business class or first class, this means you're likely to accumulate points and earn rewards faster.
The purpose of loyalty schemes is to save money, so I wouldn't recommend upgrading to first class just to earn more loyalty points. But, if you like to treat yourself to first-class tickets anyway, you should be even more interested in airline points programs. 
The Advantages Of Using Airline Points Programs
You can upgrade flight classes for free.

Check-in and baggage documentation will be more efficient.

You´ll have access to exclusive promotions.

You can add miles with associated airlines.

You can use your points to rent cars, hotels, or tour packages.

You can share your benefits with family or friends.

You can pay for your flights with your miles.
The Disadvantages Of Using Airline Points Programs
It can take a lot of time and money to earn rewards.

Sometimes, the rewards are not so valuable compared to the money spent.

In most programs, your points have an expiration date. 
Earning Airline Points On Credit Cards
Credit cards can be an excellent tool to maximize your points since you´ll be able to accumulate points without depending on flying. 
Some bank cards have agreements with airlines, such as Santander with Aeroméxico. However, one of the credit cards most used by travelers is American Express, thanks to its various affiliations with airlines, hotels, and other companies in the tourism industry.
In addition, you can transfer American Express reward points to frequent flyer programs with Membership Rewards with its PAYBACK scheme. Implement this strategy to maximize your points to Iberia Plus, Delta Skymiles, Virgin Atlantic Flying Club, Club Premier Aeromexico, British Airways, and others.
It's worth mentioning that most rewards credit cards have an annual fee, so you'll need to consider whether you're likely to earn more than it costs. On top of that, you'll need to take care not to leave an outstanding balance, as the APR on these credit cards tends to be high. 
FAQs
Question: Are Airline Loyalty Programs Free?
Answer: The majority of airline loyalty programs are free, although there may be a rare one out there that charges a membership fee.
Question: How Can I Earn Free Flights?
Answer: Some loyalty schemes will give you a welcome bonus equivalent to a low-cost flight. However, in some cases, you'll need to purchase a high number of flights to accumulate enough points to earn a free trip.
The best way to maximize your airline points to get a free flight is to collect points by flying with the same airline. Alternatively, you can get more points by making transactions from their merchant partners. As for the latter, you will get the most benefits if you have a co-branded credit card that allows you to get points from every purchase you make.
Question: Is it Possible to buy Airmiles?
Answer: It's usually possible, but it's not always worth the money when you consider the point of earning Airmiles is to earn money on your purchases.
Question: Do Airmiles Expire?
Answer: It depends on the terms and conditions of the airline. For example, in the American Airlines program, your miles are valid for 24 months, but other airlines allow you to renew them. There are a few airlines whose points won't expire, including Delta Airlines, Southwest, United Airlines, and JetBlue.
Question: Which Airline Has the Most Loyalty?
Answer: According to an August 2021 survey, over 25% Southwest Airlines passengers remain loyal to Southwest Airlines, making it the U.S airline with the most loyalty. The second most loyal airline was Delta, with 22% of U.S. consumers choosing to remain loyal to this airline
How to Maximize Airline Points: Final Thoughts
As a frequent traveler, I can testify that it's worth signing up for airline points programs. In most cases, it's free to sign up, so there's nothing to lose. Even if you don't travel often, you have the option of allowing your daily purchases with your credit card to help you save on flights for your next vacation.
If you have access to sign up for a co-branded credit card with your favorite airline, it can be a lucrative way to collect airline points without having to travel frequently with the airline. More often than not, you will be eligible for some attractive welcome bonus points that you can use for the next flight with the airline. On top of that, you can also start collecting airline points by using your card for daily purchases.
Before signing up for the program, ask yourself these questions: how do you want to earn points? Do you travel often enough with the airline to earn significant airline points? Or will you benefit more if you can transfer the points from another loyalty program as a merchant partner of the airline?
Once you answer these questions, you'll most likely know the best frequent flyer program for you. If you want to join more than one loyalty program, that can also work for you. I've appreciated being able to enjoy various perks including priority check-in, priority boarding, and a free upgrade using my loyalty points.
Read More:
• Google Flights vs Expedia Compared: Which One Is Better for Flights and Rewards?
• Best Avios Credit Cards to Apply For – Top 6 Avios Cards [2023]