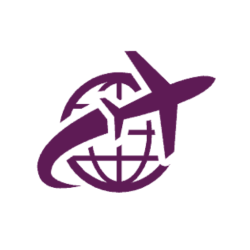 Latest posts by The Points Insider Team
(see all)
If you are trying to figure out if flying Air France or Virgin Atlantic on your next transatlantic flight is better, you've come to the right place!
Having flown to Europe on both airlines, the main takeaway for me is that even the smallest perks are "felt" the most on these long haul flights. In other words, that extra legroom on a 2 hour domestic flight is worth exponentially more (to me) on a long haul flight.
With all this being said, there's some good reasons and use cases to go with either. In this comparison I'll break down the key differences and when you should opt for one over the other airline.
Main Differences Between Virgin Atlantic and Air France
To cut right to the chase, these are the key differences I see between Virgin Atlantic and Air France:
Destinations: Air France serves over 200 destinations in 78 countries, while Virgin Atlantic flies to 34 destinations globally.
Fleet Size: Air France boasts a larger fleet size, with over 200 aircraft, while Virgin Atlantic operates a smaller fleet of about 45 aircraft.
Alliances: Air France is a part of SkyTeam alliance while Virgin Atlantic is not part of any major airline alliance, although it has codeshare agreements with several airlines.
In-flight Services: Both airlines offer similar in-flight services such as meals, entertainment, and Wi-Fi. However, Virgin Atlantic has more innovative and high-quality in-flight entertainment, while Air France has excellent cuisine options.
Loyalty Programs: Virgin Atlantic's Flying Club program offers more ways to earn points such as through credit card rewards, Points Booster after a flight, and through various partners like car rentals and Heathrow Rewards. On the other hand, Air France's Flying Blue program primarily earns miles via flights and credit card spending.
Points Transfer: Virgin Atlantic's loyalty program allows transferring of points from major transferable points programs like American Express Membership Rewards and Chase Ultimate Rewards. Air France's loyalty program does not have such a feature.
Rewards Calculations: Virgin Atlantic has a separate reward chart and its pricing is not segment-based, unlike Air France's Flying Blue program.
Geographic Specialization: Air France operates more globally with a strong presence in Africa, Asia, and Europe, while Virgin Atlantic has a stronger presence in North America and the Caribbean.
Virgin Atlantic: The Overview
The brainchild of the charismatic Sir Richard Branson, Virgin Atlantic has made a name for itself with its vibrant branding and commitment to passenger comfort.
Part of no alliance, this international carrier operates over 300 daily flights (partnering with Delta Air Lines and Air France-KLM) to over 200 destinations. Its main hubs are London Heathrow, London Gatwick, and Manchester.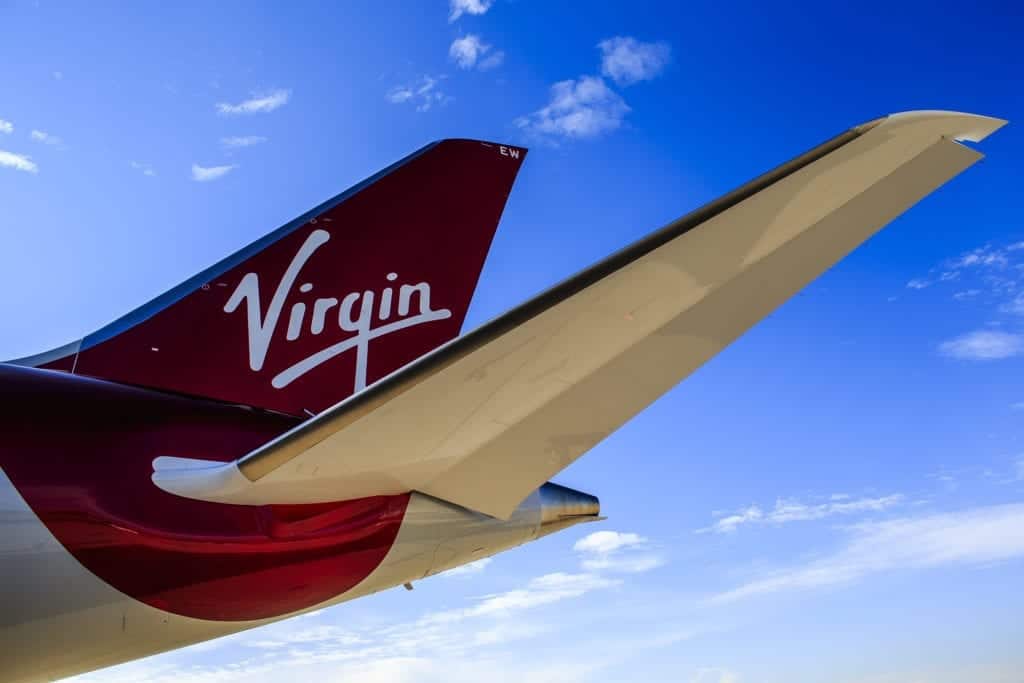 Virgin Atlantic's Flying Club
Virgin's loyalty program, the Flying Club, lets you earn points while flying with Virgin and other partner airlines.
You can redeem these points for award flights or use them to pay for part of a flight. There are numerous ways to earn these points, such as through the Virgin Atlantic World Elite Mastercard or shopping at specific retailers via their retail portal.
Update: Virgin also recently launched a new rewards program called Virgin Red, with more earnings and redemption options (can be used with the legacy program).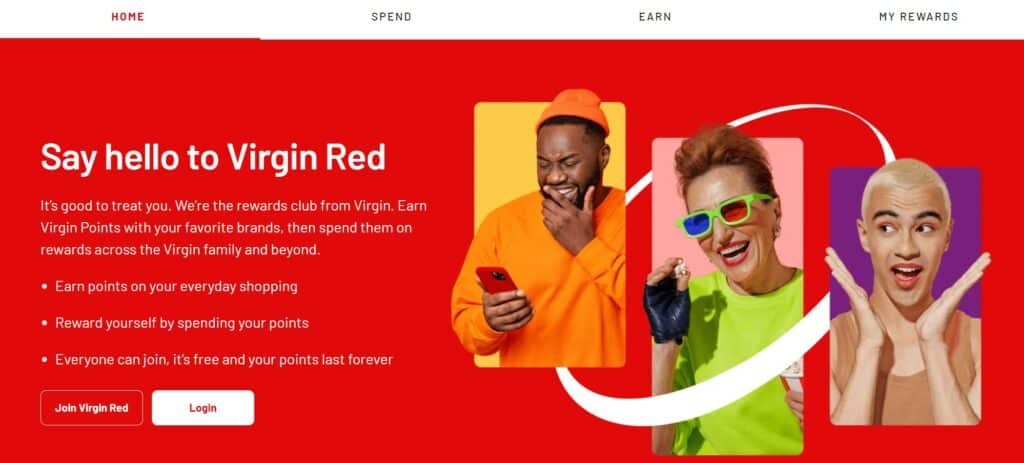 Virgin Atlantic's Ticket Options
Virgin Atlantic offers flexible options for its economy fare, along with standard fares for its Premium and Upper Class cabins.
Their offerings range from Economy Light to Upper Class, each having distinct features and benefits.
Air France: The Overview
A household name in its home country and beyond, Air France is known for its superior service and extensive network. Part of the SkyTeam alliance, this airline offers a variety of inflight services that cater to different passenger needs, from a simple Economy seat to the luxurious La Premiere (First Class).
Inflight Experience: Virgin Atlantic vs Air France
Inflight experience is a crucial aspect that can significantly impact a passenger's overall travel experience. Let's take a closer look at what Virgin Atlantic and Air France offer in this regard.
Virgin Atlantic's Inflight Experience
Virgin Atlantic offers a range of inflight amenities to cater to the varying needs of its passengers. From Economy Light to Upper Class, each of Virgin's ticketing options offers a unique set of features.
Virgin Atlantic Economy Light and Economy Classic
Passengers in these cabins are treated to snacks, drinks (including hot drinks, beer, wine, and spirits), one or two meals depending on the flight duration, and entertainment on personal screens. There's also a power supply and a special kids entertainment pack for flights departing from the U.K.
Virgin Atlantic Economy Delight
Economy Delight offers all the perks of Economy Classic but adds premium check-in, priority boarding, and extra-legroom seating for a more comfortable journey.
Virgin Atlantic Premium Cabin
The Premium cabin offers dedicated check-in, priority boarding, and priority baggage offloading. Passengers also get to enjoy a larger seat onboard, free seat selection up to 331 days before departure, and a complimentary drink and newspaper to start the journey on a high note.
Further Read: Virgin Atlantic Economy vs Premium.
Virgin Atlantic Upper Class
The Upper Class, Virgin Atlantic's equivalent to First Class, offers a plethora of perks both at the airport and onboard. These include priority check-in and security at London Heathrow's Upper Class Wing, access to Virgin Clubhouses, free seat selection, priority boarding, two free checked bags, and a chauffeur service (for an additional fee).
Further Read: Virgin Atlantic Premium vs Upper Class.
Air France's Inflight Experience
Like Virgin Atlantic, Air France also offers a range of inflight services that aim to make the journey as comfortable as possible.
Air France Economy Class
Air France's Economy Class on long-haul flights features comfortable seats, complimentary meals, and at-seat entertainment. On short-haul flights, passengers enjoy snacks and beverages.
Air France Premium Economy
Available on certain flights, Air France's Premium Economy offers adjustable seats with a 40% recline in a dedicated cabin. Passengers also receive an amenity kit and premium meals.
Air France Business Class
Air France's Business Class offers a full-flat bed, a multi-purpose area that serves as a desk and table, and direct aisle access. Dishes created by a Michelin-starred chef are served with French wines during the flight.
Air France First Class (La Premiere)
La Premiere, Air France's First Class, offers personalized services like a chauffeur at certain airports.
Private suites offer a high degree of privacy with a curtain closure and privacy screen. The seating transforms into a 2-meter bed with a memory foam mattress, providing the ultimate comfort for the passengers.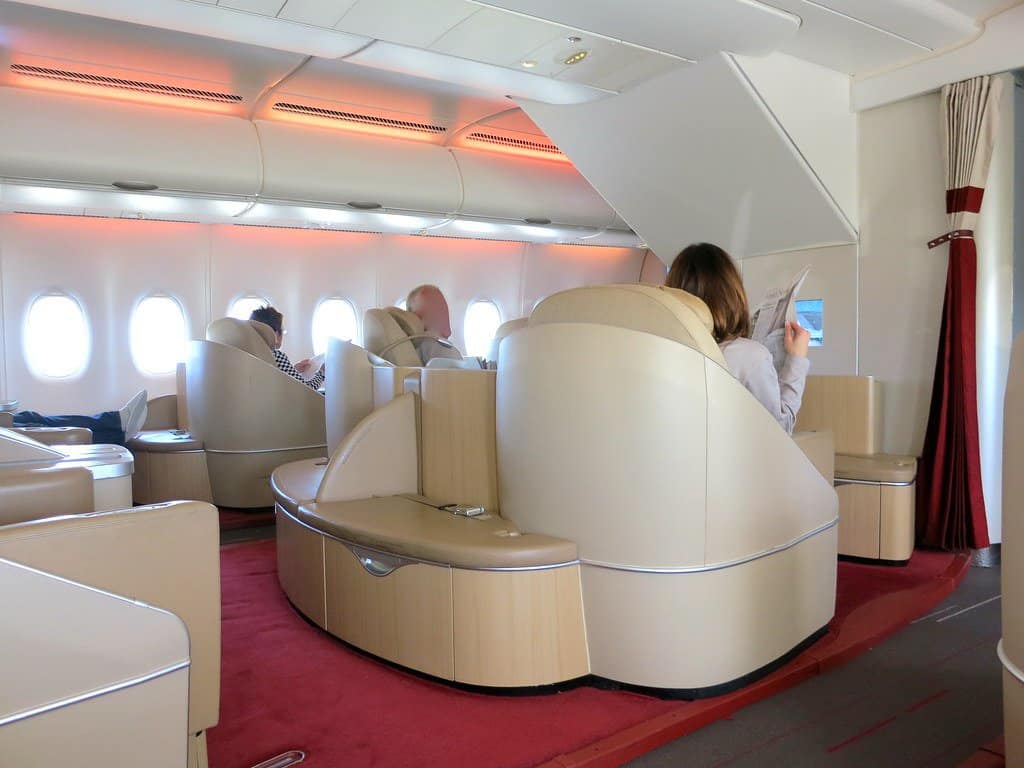 Network and Reputation
Both Virgin Atlantic and Air France have strong reputations and are recognized for their excellent service. However, their network differs significantly.
Air France offers a diverse array of destinations, catering to travelers worldwide. On the other hand, Virgin Atlantic focuses more on the U.K-based travelers, offering a more limited set of travel options.
On-Time Performance and Customer Satisfaction
On-time performance and customer satisfaction are crucial indicators of an airline's service quality. Let's see how Virgin Atlantic and Air France fare in these aspects.
Virgin Atlantic's On-Time Performance and Customer Satisfaction
While Virgin Atlantic is well-loved for its friendly service and emphasis on passenger comfort, its on-time performance statistics are not readily available.
However, the airline has received several awards in 2019, including the Global Five Star Award by Apex and the Skytrax World Airline Awards for the Europe's Best Premium Economy Class in 2023.
Air France's On-Time Performance and Customer Satisfaction
Similar to Virgin Atlantic, hard data on Air France's on-time performance isn't easy to come by.
The Air France customer service has been a point of contention for many passengers. Some have reported last-minute flight changes and cancellations, along with difficulty in reaching out to higher-level customer service representatives.
Despite these issues, Air France still maintains a strong reputation in the aviation industry, particularly for it's global reach and peak airline cuisine.
Air France vs Virgin Atlantic Summary (at a glance)
To sum up this deep dive, here's how I see the overall advantages of each airline head-to-head:
| Features | Virgin Atlantic | Air France |
| --- | --- | --- |
| Route Coverage | Virgin Atlantic has an extensive network, especially between the UK and the US. | Air France, being a part of the SkyTeam alliance, offers a broader global network, covering numerous destinations worldwide. |
| In-flight Services | Virgin Atlantic provides top-notch in-flight entertainment and amenities, including seat-back screens and an impressive selection of movies, music, and games. | Air France also offers a variety of in-flight entertainment options, but it stands out for its gourmet cuisine, offering meals designed by renowned chefs. |
| Customer Service | Virgin Atlantic is known for its friendly and responsive customer service, both on the ground and in the air. | Air France, while also providing decent customer service, has had mixed reviews in this department. |
| Loyalty Program | Virgin Atlantic's "Flying Club" offers rewarding benefits and easy upgrades. | Air France's "Flying Blue" is highly regarded, with benefits across the entire SkyTeam alliance. |
| Cabin Comfort | Virgin Atlantic has a more comfortable and spacious cabin, especially in Premium and Upper Class. | Air France offers comfort across all classes, but it's particularly noted for its luxurious La Premiere (First) and Business Class. |
| Pricing | Virgin Atlantic's fares are generally competitive, especially for transatlantic flights. | Air France, while offering comprehensive services, might be slightly pricier on some routes. |
Other Virgin Atlantic Alternatives
As a big fan of Virgin Atlantic, our editorial team has covered a variety of other airlines and compared them directly:
Conclusion: Virgin Atlantic vs Air France
While both airlines offer high-quality services and have strong reputations, the choice between Virgin Atlantic and Air France ultimately boils down to personal preference and specific travel needs.
If you value a diverse network and the luxury of a First Class offering, Air France might be the better choice. However, if you're U.K-based and appreciate the additional comfort of extra legroom in Economy class, Virgin Atlantic could be your go-to airline.
Bottom Line: That said, I generally prefer to fly Virgin Atlantic's premium economy class if I have the option. For a genuine first class experience, you still can't beat Air France, however.