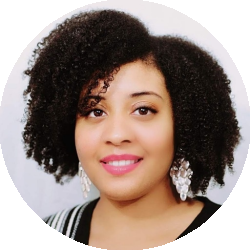 Latest posts by Candis Pope
(see all)
When it comes to budget airlines, Virgin Atlantic and JetBlue reign supreme. I've taken several flights with both air carriers and enjoyed my trips with them.
However, my experiences were quite different with each one. If you're not sure what the differences are between Virgin Atlantic vs JetBlue, I've got you covered. I'll give a breakdown of each airline, plus highlight their pros and cons. If that's something you're interested in, just keep reading!
My Top Airline Choice
For the most part, I like JetBlue better than Virgin Atlantic. Each time that I've flown with JetBlue, I received good service, and the flight was comfortable. Not to mention, I know that when I book a flight with JetBlue, that's the airline I'll be flying with. But since Virgin Atlantic is partnered with Delta, sometimes I'll end up on a Delta flight, depending on the city that I'm flying from. But the biggest perk that JetBlue provides is free Wi-Fi. There aren't too many airlines out there offering that amenity to customers.
Main Differences Between Virgin Atlantic vs JetBlue
The main differences between Virgin Atlantic vs JetBlue are:
Virgin Atlantic is a UK-based airline, whereas JetBlue is based out of the United States.
Virgin Atlantic is partnered with Delta and JetBlue is not.
Virgin Atlantic charges for Wi-Fi, but JetBlue does not.
Virgin Atlantic's rewards program is Flying Club and JetBlue's is True Blue.
Virgin Atlantic's baggage policy is more generous than JetBlue's.
The Key Features of Virgin Atlantic
Baggage
Virgin Atlantic's baggage allowance is pretty generous. In all fare classes, everyone is allowed hand baggage. Plus, all passengers get a free checked bag within the limitations of 23kg—except for Economy Light passengers. Economy Light ticket holders are limited to one piece of hand baggage. In Upper Class, travelers are allowed two handbags and two check bags.
I really appreciate Virgin Atlantic's baggage policy because lots of airlines charge for checked bags. I know that I can get free checked luggage with Virgin Atlantic, even if I fly with a standard Economy ticket.
Flying Club
Joining Virgin Atlantic's Flying Club gives you access to exclusive fares, early seat sales, and other benefits. The club has three different tiers: red, silver, and gold. As you move up the tiers, you'll get more and more benefits. For example, red members get access to exclusive fares while gold members get free seat upgrades.
One of the attributes that I like about Flying Club is that the points aren't just travel-related. Points can be used towards everyday brands, like Nike, Apple, and Ebay.
Food and Beverages
When it comes to food and beverages, Virgin Atlantic offers a wide variety of options. From light snacks to full meals, there's something for everyone. And, if you're flying in Upper Class, you'll have access to the Virgin Atlantic Clubhouse where you can enjoy a pre-flight meal and drink.
Virgin Atlantic has partnered with Chef Tyler Florence to create a menu of fresh, seasonal dishes. There are also special menus for vegan, vegetarian, and gluten-free diets. Passengers on short flights receive a complimentary snack. For longer flights, passengers get a hot meal and beverages.
I like the food offered by Virgin Atlantic. It's been good each time I've flown with them. Furthermore, I like that they provide a variety of snack options, rather than giving travelers a couple of choices.
In-Flight Entertainment
Virgin Atlantic's entertainment selection is known as Vera. It's a collection of movies, TV shows, music, games, and more. The selection is updated monthly, so there's always something new to enjoy. I've found the Vera entertainment system to be very user-friendly.
Virgin Atlantic offers in-flight Wi-Fi. This is a huge plus for me because I like to take advantage of the air time and finish work before starting my vacation.
Pros
Great Customer Service – I've flown Virgin Atlantic a few times and have always been impressed with the customer service. The staff is professional and polite. I've never had a bad experience with Virgin Atlantic. This is a big deal for me because if the staff seems rude or uninterested, I'll stop flying with an airline.
Affordable Airfare – I've found Virgin Atlantic to be very affordable. I always check their website before booking a flight because they often have sales and discounts. I feel like I get the most bang for my buck when flying with them. And since they offer free checked bags for most tickets, I don't have to worry about paying extra for luggage.
Wide Entertainment Selection – I briefly mentioned Virgin Atlantic's entertainment, but I have to highlight it because it's fantastic. I was impressed when I saw the variety of indie films that they offered. They also had an expansive collection of music, including the K-pop genre.
Cons
Limited Flight Destinations – Virgin Atlantic doesn't fly to as many destinations as some of the other airlines. This is a problem if you're trying to fly to a specific location. However, they do have a partnership with Delta, so you can fly to more destinations by using both airlines.
Long Layovers – Virgin Atlantic sometimes has long layovers, depending on the route. This is a pain if you're trying to get to your destination quickly. However, the long layovers often mean that the flights are cheaper. So, it's a trade-off.
The Key Features of JetBlue
Baggage
With JetBlue, all passengers are allowed to bring one personal item, and it must be able to fit under the seat in front of you.
Blue, Blue Plus, Mint, and Blue Extra passengers are allowed to bring one carry-on bag and one personal item. Unfortunately, Blue Basic ticket holders are restricted to personal items only. That includes a backpack, purse, or laptop case. The checked bag allowance depends on your fare class and destination.
True Blue
JetBlue offers a rewards program to its best customers called True Blue. The program is free to join, and as a member, you'll earn points every time you fly with them. The points you earn can be redeemed for free flights, seat upgrades, and more.
There are three tiers of membership: True Blue, True Blue Mosaic, and True Blue Mosaic Honors. The higher your tier, the more perks you'll enjoy, like free checked bags, early boarding, and bonus points. To become a member of True Blue, you must sign up for an account on the JetBlue website.
The True Blue program is great, and I've used points to book free flights.
Food and Beverages
JetBlue offers complimentary snacks and non-alcoholic beverages to all passengers. For Blue Plus, Mint, and Blue Extra customers, you'll enjoy a wider selection of free food and drinks, including alcoholic beverages.
If you're flying in First Class, you'll be treated to a complimentary meal or snack box, depending on the time of day and length of your flight. On flights longer than two hours, all passengers will have the chance to purchase food and drinks from the JetBlue Bistro menu. You can find anything from wraps and sandwiches to snacks and desserts.
In-Flight Entertainment
JetBlue offers free in-flight entertainment on most flights. You can enjoy TV shows, movies, and games on your seat console. Also, free Wi-Fi is available on all JetBlue flights, so you can stay connected even while in the air.
Pros
Affordable – If you want to fly on a budget, JetBlue is a great option. The airline offers affordable fares, and there are usually sales and discounts available. In 2020, they were voted the #1 Low-Cost Airline in North America.
I like using them when I want to take a cheap trip. Not only that, but I also use JetBlue as a connecting airline. For instance, if I find an inexpensive flight out of New York to another country, and I'm in a different part of the USA, I'll use JetBlue to fly to New York.
Comfortable – JetBlue is a budget airline, and most budget airlines are mediocre in the comfort department. However, JetBlue offers comfortable seats with plenty of legroom, and the aircraft are usually clean and spacious. They were voted the Most Comfortable Airline in North America in 2020.
Good Service – JetBlue is known for its great customer service, and the airline has won numerous awards for its friendly and helpful staff. I've flown with them several times, and I've always had a positive experience. The flight attendants are professional and attentive, and they go above and beyond to make sure passengers are comfortable and happy.
Cons
Cancellations and Delays – Like all airlines, JetBlue experiences cancellations and delays. However, they do a good job of keeping passengers informed and updated. When my flight was delayed, the staff made announcements often to let us know what was going on and what the next steps were.
Limited Flight Destinations – JetBlue only flies to certain international destinations. So, if you're looking to fly to a specific country, you'll need to check and see if JetBlue flies there first. The good news is, they have plenty of domestic flight options available within the United States.
Airline Alternatives to Consider
Spirit
Spirit is the bare-bones airline of all budget airlines. They are a great option when you want to travel for cheap. However, everything with Spirit is à la cart. That means your ticket does not include your bags, snacks, or any other amenities. A lot of people don't like Spirit Airlines, but I've flown with them and was fine.
I understood how the airline operated, and I knew what to expect. If you want to get to your destination for a low price, this is the airline to choose. Unfortunately, they don't have a lot of flight departure times available.
Southwest
Southwest is my favorite budget airline! They offer so many amenities to customers. Every passenger gets two checked bags at no cost, which is extremely generous in the airline world. Plus, they offer lots of flight deals with prices starting as low as $59 one-way.
Frontier
Frontier is another budget airline that's a lot like Spirit. You can find very cheap flights, which is great when you're on a budget. But the biggest downside to Frontier is that they don't fly every day. Your schedule has to be flexible when flying with them. Sometimes they only operate three or four times per week.
FAQs
Question: How much is Virgin Atlantic's Wi-Fi Fee?
Answer: The prices range, depending on the package that you choose. Each option provides a different amount of data. Prices start as low as £2.99 and increase from there.
Question: Is Virgin America the same as Virgin Atlantic?
Answer: Not quite. Virgin America ended in 2018 when it was bought by Alaska Airlines. Virgin America was under the Virgin Group brand, but is no longer operating after merging with Alaska. However, Virgin Atlantic is a great airline that you can fly with that's similar to Virgin America.
It's a UK-based airline that's also operating under the Virgin group. Since Virgin Atlantic is apart of Delta Airlines, there are plenty of flights that you can take within the USA and other countries.
Question: How often do JetBlue flights take off?
Answer: Unlike some budget airlines, JetBlue flights take off every day. If you need to fly out on a certain day, chances are there will be a JetBlue flight available. You don't have to worry about not being able to travel on the dates that you desire.
My Final Thoughts on Virgin Atlantic vs. JetBlue

Honestly, I give both of these airlines two thumbs up. As I stated above, I've flown with each air carrier and had good experiences. It's just that JetBlue offers more of the amenities that I enjoy. For them to be a budget airline, I feel like they go above and beyond.
So, what do you think? Will you choose Virgin Atlantic or JetBlue for your next vacation?