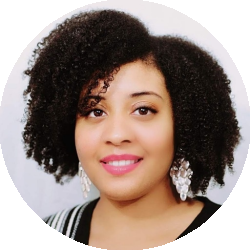 Latest posts by Candis Pope
(see all)
It always feels good to splurge on a trip and buy a Business Class or First Class airline ticket. When I have the opportunity to do so, I make sure to enjoy all the perks that come with my airfare. American Airlines is top-tier when it comes to providing excellent service to Business Class and First Class travelers.
In the past, American Airlines has provided me with some of the most unforgettable experiences. So, in this comparison guide, I'll explain a few of the key differences between American Airlines Business Class vs. First Class fares. Plus, I'll give you my opinion on which fare class is the best option.  Read on to discover more insightful info.
The Ultimate Fare Choice
Honestly, I think Business Class is the better option over First Class. Don't get me wrong, First Class offers some incredible perks and amenities. However, some of the base amenities are the same between both fare classes, and First Class doesn't offer much more for the extra money to be worth it.
Of course, there are certain flights where the First Class cabin is a lot better and the food options are tastier. But in my opinion, those things aren't necessarily worth the added cost. I feel like I can still have a fantastic experience flying Business Class. I would only opt for First Class over Business Class for long-haul flights—primarily international trips.
Main Differences Between First Class vs Business Class
The main differences between First Class vs Business Class are:
First Class offers top-of-the-line amenities, whereas Business Class does not.
Business Class travelers board the plane after First Class passengers.
Business Class travelers don't get as much privacy on the aircraft as those in First Class.
Business Class airfare is less expensive than First Class airfare.
First Class travelers receive more AAdvantage rewards than Business Class passengers.
The Key Features of American Airline's First Class
American Airlines First Class is truly a cut above the rest. First Class travelers have access to premium dining, isolated suites, as well as world-class service. If you have the opportunity to fly First Class, I recommend it—even if it's just for the experience. Here's what you can expect:
Premium Dining
American Airlines makes sure to take care of its First Class passengers by offering a vast variety of gourmet meals, as well as complimentary wines and spirits.
They also offer a number of non-alcoholic beverages. When I fly with American Airlines First Class, I never worry about the quality or taste of the food. From my experience, the selection has always been great, and there's always something on the menu that I enjoy.
Private Suites
There's nothing better than kicking back and enjoying a private suite. On an American Airlines flight, First Class passengers enjoy their own little private haven away from the rest of the plane. Each suite comes equipped with plenty of legroom, a reclining seat, and a door for added privacy. Some planes even offer a built-in massage function to make things extra comfy.
Not to mention, the personal suites come with an adjustable air nozzle to ensure that you're not too hot during the flight. Although I don't believe that a First Class ticket is necessary for every trip, I definitely feel like I get my money's worth when I fly First Class on a long flight.
I eat well, I sleep well, and I feel like the flight goes by quicker because I'm comfortable. But just as an FYI, not every First Class trip comes with a private suite. It depends on the route that you're taking and the length of the flight.
In-flight Entertainment
There is no shortage of entertainment when you fly First Class with American Airlines. You'll have access to a wide selection of music, TV shows, and movies. Not only that, but First Class passengers receive access to Wi-Fi while en route. For me, this is a huge plus because I like to stay connected while I'm traveling.
Baggage
As a First Class ticket holder, you'll get two checked bags at no cost. Also, if you are a confirmed Flagship First customer, you receive up to three checked bags at no additional cost.
However, three bags are only allowed for First Class travelers who are flying internationally or transcontinental. I really appreciate this because when I'm taking long trips, it's nice to know that I can pack extra bags without being charged extra for them.
Lounge Access
I love hanging out in the lounge while I wait to board my flight. It's a much better experience than sitting in at the terminal. When I take a flight during busy seasons, I like to get to the airport really early, in case there are delays. The good news is, if I fly First Class, I can hang out in a comfortable lounge to kill the time.
Pros
More loyalty points: Although American Airlines First Class airfare is more expensive, they make sure to reward you for it. Premium passengers receive additional AAdvantage membership points when they buy a First Class ticket. This is a plus for me because I know that those points will eventually pay for a future trip.
World-class customer service: I feel like American Airlines gives excellent service, even when I fly Economy. However, when I fly First Class, the staff goes above and beyond. The flight attendants are friendly and attentive, and they ensure sure that First Class travelers have a good experience. I like that because when I've spent a hefty amount of money on airfare, I want to feel as if I'm getting my money's worth.
Five-star service option: American Airlines offers luxury services to First Class customers. They provide services like personalized attendees to escort you through the airport, as well as car service coordination. These are things that are an additional cost, but it's worth it if you need assistance. What makes it better is that you can get it all through the airline, instead of booking separate services through a third party.
Priority Privileges: Flying First Class means I get to board the aircraft first, speed through check-in, and get my bags checked first once I land at my destination. When I'm in a hurry, or the airport is packed, this is a plus!
Cons
Expensive: As the saying goes, "You get what you pay for". That definitely applies to First Class airline tickets. If you want to fly First Class with American Airlines, you'll have to shove out a nice chunk of change to do so. Not only that, but First Class flights are not worth it for domestic trips, in my opinion. If you're taking a trip that's five hours or less, you can still have a good experience in Business Class, while also saving money. I only opt for First class for long-haul flights.
Five-star service costs extra: If you want any of the five-star services that I mentioned above, like personalized assistance or car coordination, you have to pay for it. On the bright side, American Airlines does allow you to use your AAdvantage miles to book priority services. So, if you have enough miles to cover the extra, it's a good alternative.
The Key Features of Business Class
American Airlines Business Class isn't quite as luxurious as First Class, but it's a competitive alternative. As I stated above, I generally opt for Business Class on the majority of my flights with American. Here's a little bit more about this airfare class:
Additional Legroom
While you won't have access to a private suite, you'll definitely get extra legroom in Business Class. That's a big deal for me because I'm kind of tall, and I don't like being cramped in my seat. Even without a private suite, I can feel comfortable and enjoy my flight.
Also, Business Class seats are equipped with power outlets, which makes the experience even better. I usually like to get work done or charge my devices while en route and the power outlets make it a lot easier to do so.
In-Flight Entertainment
I can always count on American Airlines to give me a good selection of entertainment. They offer a wide variety of movies, TV shows, and music. Not only that, but Business Class passengers also receive access to Wi-Fi while flying to their destination.
Awesome Dining Options
While you won't get the same meal options as those in First Class, the Business Class options aren't too shabby. There are a lot of wonderful food items and complimentary wine and spirits to choose from. I've always had good meals when flying with American Airlines. Their food is pretty tasty, so it's nice to have even more options when I fly Business Class.
Baggage
As a Business Class passenger, you'll get up to two checked bags at no cost. In most cases, two checked bags is more than enough. If I can have that, along with a carry-on, that's generally all I need—even for a long vacation. So, even though there aren't three bags allowed, like in First Class, that's fine with me.
Lounge Access
When flying Business Class, you'll also gain access to American Airlines lounges. Again, this is a huge perk for me because I enjoy resting in lounges before my flight. I get to relax and have a quick bite to eat. Although my airfare ticket might cost more, I get to save a little money by dining in the lounge, instead of buying airport food.
Pros
Priority privileges: Another huge benefit of flying Business Class is speedy check-in and priority boarding. I don't have to wait in a long line, and my bags get checked first once I land. Plus, I can zip through security.
Excellent customer service: Just like First Class, I can expect good customer service. I haven't had any bad experiences with American Airlines, and I hope I never do. Even though Business class is a step down from First Class, the flight attendants always make sure that I'm comfortable.
Affordable: Depending on the route, a Business Class ticket is the perfect balance between First Class and Economy. I like to fly Business Class when I'm taking a long, domestic flight or a short, international flight. For instance, if I'm flying to Europe and the flight is about seven hours, I'll opt for a Business Class seat. That way, I'm not spending as much money, but I'm still getting an upgraded experience.
Cons
Five-star services cost extra: Just like First Class, five-star services are an additional cost. While Business Class tickets include quite a few perks, it would be nice if there were five-star amenities available at no extra cost.
Not valuable for short flights: Although Business Class offers an incredible experience, I don't find value in booking it for a short flight. For example, if I'm flying to a destination that's only three hours away, I'll book an Economy ticket. The only time I will book a Business Class flight for a short trip is during the holiday season. During the busy season, the Business Class perks make it worth the additional money that I'll spend on the ticket.
Possible Alternatives to Consider
If you're not sure if Business Class or First Class is right for you, then Premium Economy is a good alternative. It offers perks such as a wide dining selection, Wi-Fi, and larger seats. I'll generally opt for a Premium Economy ticket for flights that are 4-5 hours.
United Airlines is one of the top airlines that I choose when looking for a flight. In some cases, their tickets are more affordable. If you find a good price with United Airlines versus American, I suggest flying Business Class with them. Their Business Class airfare includes access to an in-flight bar and lie-flat seats.
Delta is the second runner-up to American Airlines, in my opinion. Their first-class cabin is just as good and offers several amenities. If you fly First Class with Delta, you'll have plenty of food and drink options, as well as reclining seats. Just like United Airlines, Delta flights are sometimes less expensive than American. Therefore, I'll opt to fly with them instead.
FAQs
Question: Do I have to take an international flight to receive complimentary checked bags with American Airlines?
Answer: No. Even if you book a domestic flight, you'll get up to two free checked bags with a First Class ticket.
Question: What if I want priority privileges without buying a First Class ticket?
Answer: If you want to buy an Economy ticket and add priority services, you can do that. American Airlines allows customers to purchase priority privileges à la carte, which is fantastic. Therefore, you can gain access to faster boarding, expedited check-in, and more…without spending money on a First Class ticket.
Question: Is a Business Class or First Class Ticket ever worth it?
Answer: Absolutely! Traveling is hectic, and sometimes it's a bit uncomfortable. But when you buy an upgraded ticket, the perks make the experience a lot better.
My Final Thoughts on American Airlines Business Class vs. First Class
The truth is, you can't go wrong with flying First Class or Business Class. Of course, I think Business Class offers the best middle ground, but flying First Class is never a bad thing. If you can splurge on a First Class ticket, go for it! Just know that you can also have a wonderful experience in a Business Class seat.

Well, I hope this guide helped you understand the differences between American Airlines Business Class vs. First Class airfare options. Which one seems right for you?