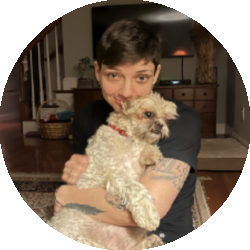 Latest posts by Sarah Weisberg
(see all)
Traveling is exciting, fun, memorable, and expensive. If you're anything like me, a student with a caffeine habit, permanent exhaustion, and the constant desire to go somewhere new and experience something potentially life-changing, I get it; I live it. But we have to face it; money is tight regardless of who you are.
American Airlines makes that monetary discrepancy easier to make up. Between Basic Economy and Main Cabin seating, there is a spot for everyone, and traveling becomes a lot easier for many people to fulfill their #wanderlust. The best part? Here, affordability doesn't mean cheap or lower quality. It simply means that everyone has a greater chance of flying to a dream destination.
Bottom Line Up Front
Though the jump from American Airlines Basic Economy to Main Cabin on isn't huge, there are some noticeable differences. Chief among them are the amenities afforded to you during your trip and the access to upgrades and changes you can make before takeoff. American Airlines is one of the most popular airlines for both domestic and international travel. As such, when the demand for affordable travel goes up, American Airlines is typically the place to go.
Given the reasonably priced selection, dependent on your flight time, you're will find what you need. I've flown with American many times and been in both Basic Economy and Main Cabin. I prefer Main Cabin because I enjoy selecting a window seat, and like I said, even though the jump from Basic Economy to Main Cabin isn't a large one, it's perfect for me.
Main Differences Between Main Cabin vs Basic Economy
The main differences between Main Cabin vs Basic Economy are:
Basic Economy fares are the lowest price, whereas Main Cabin has a mild price increase, typically under $100 (USD).

Basic Economy is the last to board, whereas Main Cabin is called to board during general boarding.

Choosing a seat in Basic Economy has a fee, whereas Main Cabin allows for free seat selection at any time.

Change fees apply in most circumstances in Basic Economy, whereas Main Cabin offers more flexibility.

You can change your ticket in Main Cabin, whereas in Basic Economy you are not.
Basic Economy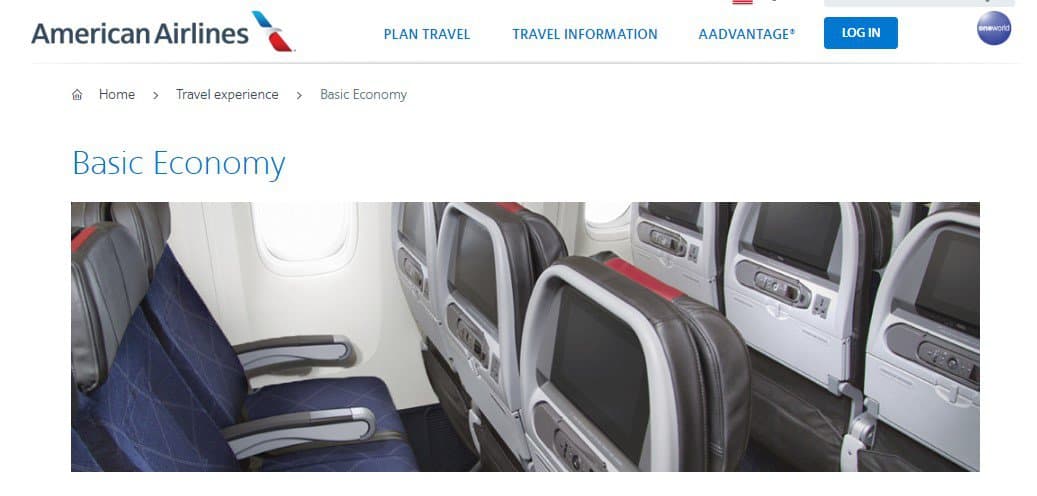 Pros:
Cost-effective
Great for short flights
Cons:
The bare minimum for amenities
No seat selection
Less flexibility with any changes
Flying AA Basic Economy is for the person who gets on a plane to travel from their origin point to their destination with as little hassle and save as much money as possible. If you're that person, you're on a short flight, or have much more patience than I do, I applaud you for that. 
Boarding
It's crucial to know before you go that Basic Economy is as simplistic as traveling with American Airlines is going to come. Don't worry. It's not as though you will be holding onto the wing and hoping for the best. But, you aren't getting on the plane until every other group has boarded.
I suppose that's for the best sometimes. The last people to board are least likely to be getting settled into a seat just in time to get knocked in the head with a stubborn carry-on that's refusing to fit into the overhead bin.
Seat Assignment
Unless you have AAdvantage qualifications or status, your seat is assigned when booking unless paying a fee is something you enjoy. I'm not here to judge. If seat selection isn't a big deal, that's cool. I'm a little picky with seats. I want the window seat. I don't care if I'm on a night flight and won't see much of anything after a while; I still enjoy it.
Included Amenities
Snacks, drinks, and inflight entertainment are available, so fear not in regards to having something to eat en route to your destination.
In my experience, the flight attendants on my American Airlines flights have been more than accommodating when it comes to a snack or drink, even in economy class; two bags of pretzels instead of one can make a difference. They want you to have the most comfortable experience regardless of where you're seated.
Main Cabin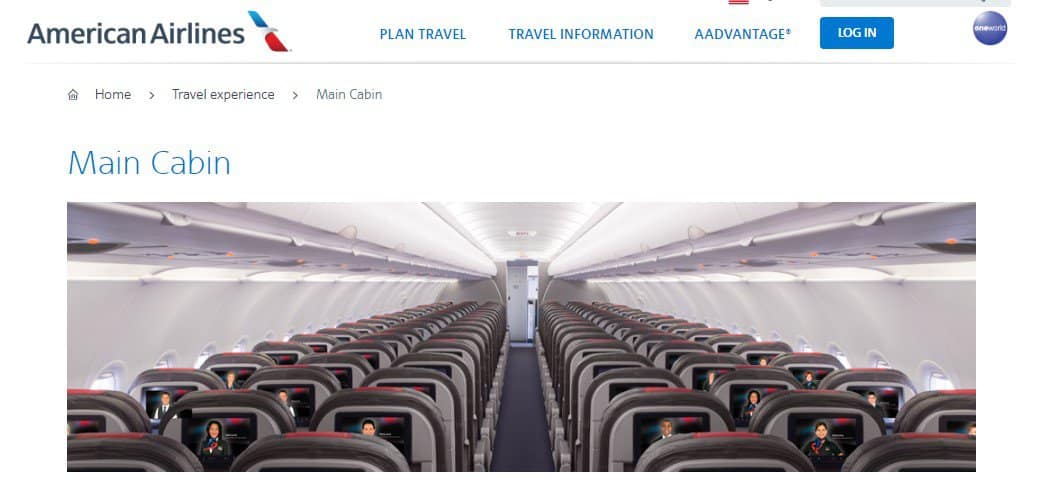 Pros:
Fee flexibility
Available upgrades before boarding or once onboard
A larger selection of snacks and drinks
Possibility of extra legroom in certain seats
Cons:
Close to the end of boarding
Debatable as to whether the increase in price is worth the minor perks
The next step up in American Airlines travel is Main Cabin, a place with a little more flexibility and a few more options. Main Cabin isn't a substantial jump from Basic Economy, and in fairness, the ticket prices reflect the reality that there are only a handful of added perks. 
A perk is a perk, however, you like to look at it. I'm choosing to look on the brighter side of things here, so let's have a look at what we've got.
Seat Selection
Seat selection is free when booking, so now you know you have something you already have control over. I said it earlier, and I will reiterate: I like window seats, and if able to snatch one up, I definitely will before I finish booking.
You can buy a Preferred seat: a Main Cabin seat but in a better location, such as a front row style situation. There's a little more legroom, if that's what you're looking for, or away from the responsibilities of sitting near the emergency exits.
Preferred Boarding
With Main Cabin Extra, you get preferred boarding, also known as priority boarding. This boarding class is part of group 5 out of 9 groups, meaning you'll be more likely to get a good spot in the overhead bin for your carry-on and plenty of time to get comfy before taking off.
Wi-Fi for Purchase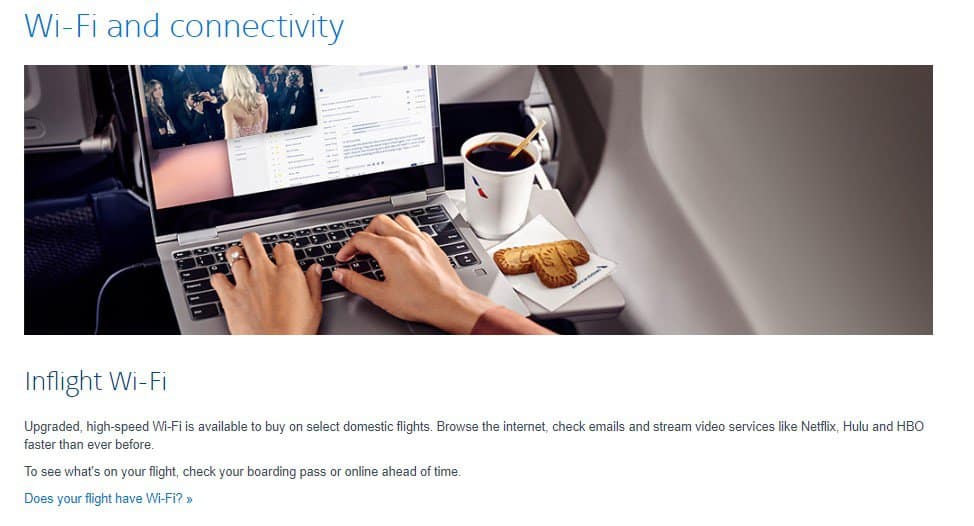 Wi-Fi is available for purchase on specific aircraft, and you have to check that when booking, but it's available to you should you desire to update social media as you fly. How else will Instagram know what you're eating? Honestly, who am I kidding? I know I've taken pictures of the clouds for my Instagram story midair and never thought twice about posting it. 
Baggage Allowance
Luggage is similar to Basic Economy. You're allowed a carry-on and a personal item but no checked bag. With Main Cabin, extras like sports equipment may have a greater allowance than in Basic Economy, but by and large, it's essentially the same. 
Food and Drink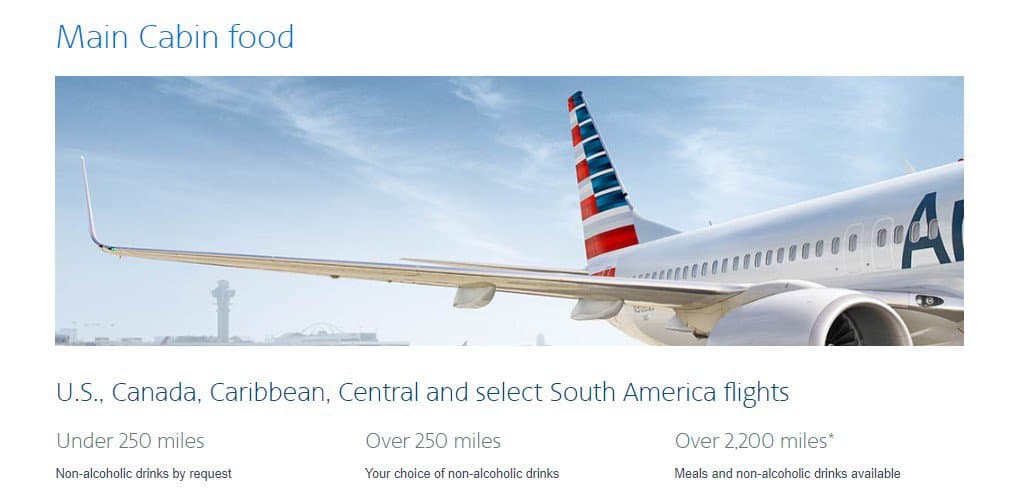 The food and drink department is one of the highest priorities of a comfortable flight. Meal options and snacks are typically what matters to me most, aside from sitting next to a window. Each American Airlines flight has complimentary soft drinks, coffee, tea, juice, and water. The complimentary snacks are pretzels or cookies.
Alcoholic beverages, such as beer, wine, liquor, and spirits, are available for purchase on domestic flights over 250 miles. Snacks are available for purchase on flights over 1,300 miles. These selections are limited in quantity and may vary depending on what's on hand. Typically, here is your snacking fare.
Olli Salumeria Charcuterie Tray – $9 (USD)
Select Harvest Sea Salt Roasted Almonds – $6 (USD)
Pringles Original – $4 (USD)
Haribo Gold Bears – $4 (USD)
On flights over 2,200 miles, meals and non-alcoholic drinks are available. No, I don't know why the mileage jump is so big, but if I can find out, I'll be the first to tell you. Maybe we've found a part of the American Airlines mystique.
*At the time of the publication of this article, meal options were currently unavailable across all American Airlines sites and iterations.
Alternatives to Consider
If you're looking for a different airline at a similar price with similar accommodations, I suggest the following:
Delta Air Lines: Basic Economy and Main Cabin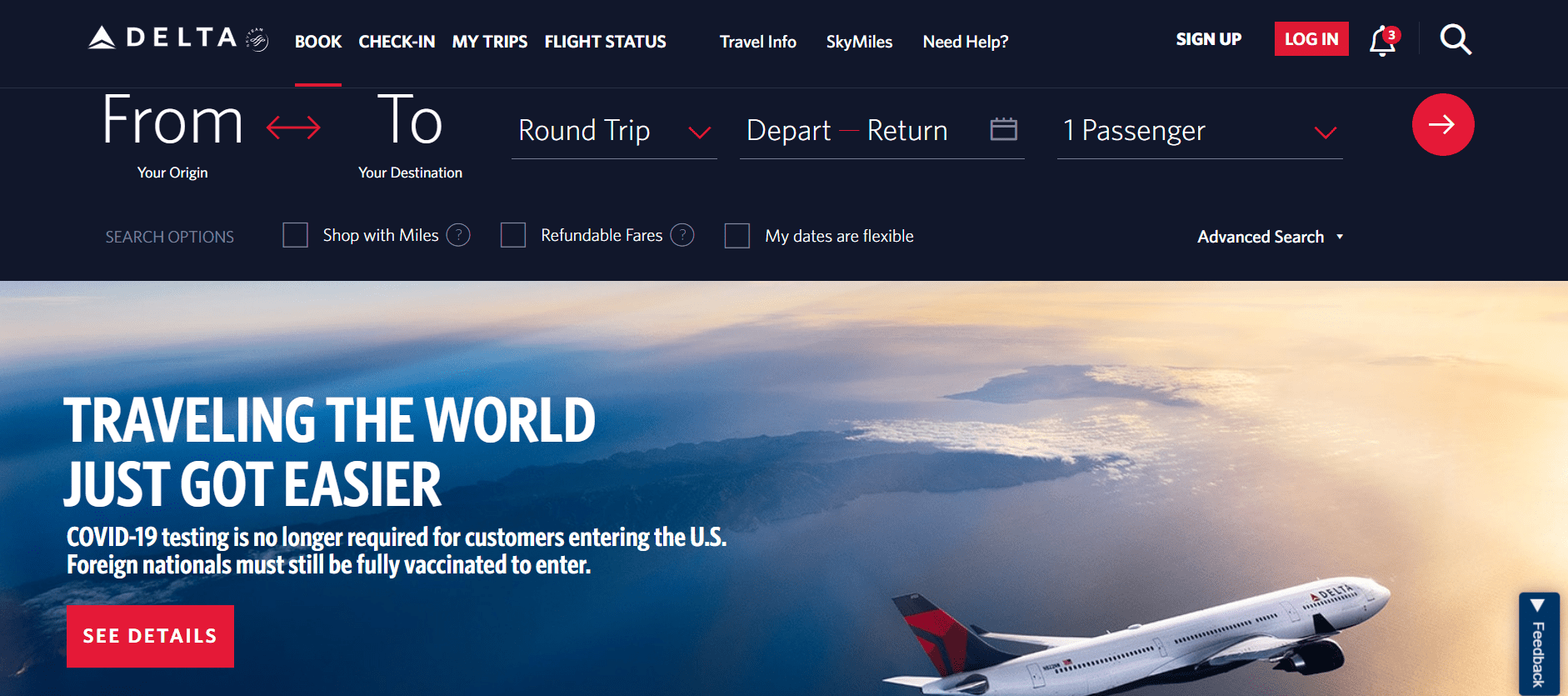 Like American Airlines, the amenity upgrades are small but noticeable, and the ticket prices hover around the same margin.
JetBlue: Blue Basic and Blue

JetBlue operates on a color-themed naming system for its different cabins, but this is their Basic Economy and Main Cabin. JetBlue has a change fee on tickets, regardless of cabin class. Select flights allow for a change on Blue Plus free of charge.
United Airlines: United Economy and United Economy Plus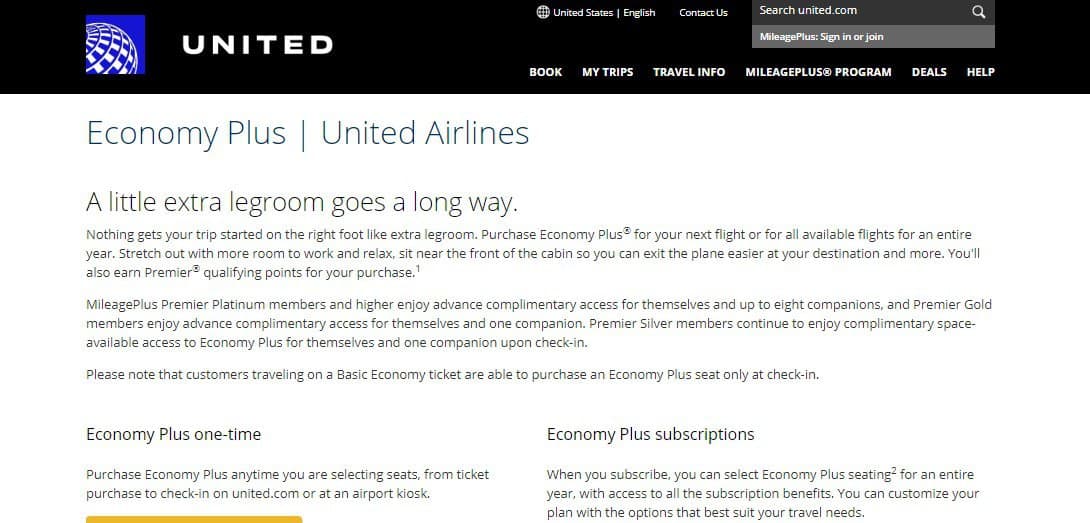 The same idea, numbers, and inclusions are around the same as other major airlines for both domestic and international flights.
FAQs
Question: What are the cabin levels for American Airlines?
Answer: In order of price to luxury, it goes: Basic Economy, Main Cabin, Main Cabin Extra, Premium Economy, Business Class, First Class, Flagship Business, and Flagship First. Flagship is the top-tier luxury line for American Airlines.
Question: What is AAdvantage?
Answer: AAdvantage is the American Airlines loyalty program. The advantages are seemingly endless, especially since American Airlines is a part of Oneworld and has over 1,000 partner airlines that will work with you. Check all the ins and outs here! 
Question: How does American Airlines compare to other airlines you've flown with?
Answer: American is up there with some of my favorite experiences. The pricing is reasonable, and the experience is relatively easy to navigate. That said, I think I need to fly in cabins other than the lower-cost ones to get the complete experience.
Main Cabin vs Basic Economy American Airlines: Final Thoughts

With both options at your fingertips, getting to your next destination will be a breeze. I'll probably be in Main Cabin because, as I said earlier, I enjoy being able to pick my seat and watch the clouds go by. The available upgrades without fees are worth it for me as well.

Whether you're flying internationally or domestically, American Airlines wants you to enjoy your trip as much as you want to have the best time possible. With options like Basic Economy and Main Cabin, an enjoyable, affordable trip is right around the corner.
Traveling is one of my all-time favorite things to do.
Sharing what I've learned along the way and the lessons I'm picking up as I go is a gift. I don't want to sound too corny, but that hasn't stopped me before; the world is a large and incredible place. It's worth investigating to the fullest extent of your ability and heart.