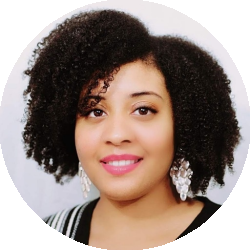 Latest posts by Candis Pope
(see all)
One of my favorite airlines to fly with is Southwest. In my opinion, they offer some of the best perks in the aviation industry. They absolutely beat the competition in terms of perks.
Since I've flown with Southwest several times, I've learned quite a bit about the differences between their fare classes. In this comparison guide, I'll be discussing Southwest's Anytime vs. Wanna Get Away fares. If you can't choose between the two, this article will help you out. Read on for more info!
My Top Choice Up Front
If I had to choose between Anytime and Wanna Get Away, my choice is Wanna Get Away. I feel like the low-cost airfare is worth the lack of perks. In most cases, I'm flying on a short, domestic flight when traveling with Southwest. Therefore, I can go without EarlyBird check-in or express lane access. Plus, the ability to get a flight credit on a canceled flight is still a good deal to me!
Main Differences Between Anytime vs Wanna Get Away Fare
The main differences between Anytime vs Wanna Get Away Fare:
Anytime fare offers 10 Rapid Reward points, whereas Wanna Get Away only offers 6.
Anytime fare tickets are eligible for a refund, whereas Wanna Get Away passengers receive a flight credit.
Wanna Get Away tickets are $59 one-way, whereas Anytime tickets are more expensive.
Anytime fare comes with Priority and Express Lane privileges, whereas Wanna Get Away does not.
Anytime flight credits can be transferred to others, whereas Wanna Get Away credits cannot.
The Key Features of Southwest Anytime Fare
Southwest's Anytime airfare class is a step below Business Select, but it still has a lot to offer, such as:
Refundable Tickets
If you have an Anytime ticket, you can cancel or change your flight without penalty. This is a great option if you need to book a flight but aren't sure of your travel plans. I absolutely love this because I've definitely had to cancel flights. It feels like such a rip-off when airlines penalize you for canceling or give you a flight credit with a time limit. Southwest definitely got it right with this one!
Earn Rapid Rewards Points
When you buy a Southwest Anytime ticket, you'll earn 10 points per dollar spent on your flight. You can also earn additional points by using a Southwest Rapid Rewards credit card when you book your flight. If you're a frequent traveler, this is a great way to rack up points quickly, so you can take that dream vacation you've always wanted.
I most definitely like to take advantage of my Rapid Rewards points. I usually save them for the holidays when flight prices are more expensive.
No Change Fees
If you need to change your plans, you can do so without paying a change fee. Again, I love this because most airlines definitely do not have this same policy. This is a big selling point for me when deciding what airline to fly. Even when I don't have to cancel my plans, I might have to change my flight, and I don't like being charged for it.
Priority and Express Lanes
You can take advantage of priority and express lanes at security checkpoints and during the boarding process. This is a perk for those who don't like to wait in line or who are short on time. I know I've definitely taken advantage of the express lane at security when I'm running late for my flight.
Free Entertainment
You can enjoy free live TV and movies on your personal device with Southwest's in-flight entertainment. This is a fun way to pass the time on a long flight. I've used this feature a few times, and it's definitely come in handy on longer flights. All you have to do is download the Southwest app before boarding, and you'll have access to TV, movies, and messaging.
Pros
Same-day flight changes with no fees
No cancellation fees
Transfer flight credits to friends and family
EarlyBird Check-in
No expiration date for flight credits
Two free checked bags
Cons
Expedited security check-in is only available at certain airports
No EarlyBird priority boarding for tickets bought less than 36 hours before departure
The Key Features of Southwest Wanna Get Away
Southwest Airlines Wanna Get Away fare is a great deal for those looking to travel on a budget. The fares are typically cheaper than other airlines, making Southwest a cost-saving option for those looking to save money on airfare. Here's a bit more about it:
Affordable
One of the main highlights of Wanna Get Away fare is that it's inexpensive. Most tickets cost $59 one-way. You can't beat that! I certainly have taken advantage of many of Southwest's base fare prices.
Two Free Checked Bags
Unlike other airlines, Southwest doesn't restrict passengers to only a personal item—even when they're flying on base fare. That means you can pack heavier, which is fantastic news for those of us who often overpack. I'm definitely that type of gal! When I'm budget traveling, I'll always look for Southwest Wanna Get Away flights first. I know they'll offer me much more than other air carriers.
No Change Fees
Southwest's no change fee policy is also a blessing, especially for those who are spontaneous or have to travel on short notice. Airline change fees can be upwards of $200, so being able to avoid that is a huge perk! I definitely appreciate it.
Flight Credit
If you have to cancel your Wanna Get Away Trip, don't worry. You'll receive a flight credit that you can use for future travel. This is such a huge perk because some airlines don't offer anything if you cancel a base fare trip. What's even better is that Southwest recently changed its policy, and there is no expiration date for flight credits as of 7/28/22.
Free Entertainment
Even if you fly on a base fare ticket, you can still enjoy the same in-flight amenities as everyone else. That includes free access to the Southwest app for in-flight entertainment options like movies and TV shows. You can also enjoy free live TV on select flights.
Earn Reward Points
Another big advantage of Southwest Wanna Get Away flights is that you can still earn Rapid Rewards points. These points can be used for future travel, so it's a fantastic way to save money in the long run. For every dollar you spend on a Wanna Get Away flight, you'll earn 6 points. I can appreciate this so much. Believe it or not, some airlines don't offer reward points for basic economy flights.
Pros
Two free bags
No change fees
No cancellation fees
No expiration date for flight credits
Earn Rapid Rewards
Inexpensive
Cons
No EarlyBird check-in
No priority or express lane access
Only 6 Rapid Rewards points earned per dollar
Other Alternatives to Consider
Southwest Wanna Get Away Plus
Wanna Get Away Plus is the perfect blend between Anytime and standard Wanna Get Away fare. Passengers receive transferable flight credits, same-day ticket change, and 8 Rapid Reward points per dollar. Southwest Wanna Get Away Plus tickets are just a little more expensive than the base fare.
MostWanna Get Away Plus tickets are $79 one-way. If you want to get a few more perks, this is definitely the way to go.
Spirit Airlines
Spirit Airlines doesn't necessarily have fare classes. They are known as a bare minimum airline, and extra amenities can be purchased à la carte.
But since we are discussing affordable fares in comparison to the Wanna Get Away tickets, Spirit is a decent alternative. Sometimes, you can find flight prices for really cheap, like $20 one-way. On the downside, you don't get nearly as many perks with Spirit as you would with Southwest.
There aren't any free checked bags and no in-flight entertainment. Spirit is recommended for short trips where you can fit all of your outfits in a personal item. If you're looking to travel on a tight budget, the spirit is a good option.
Alaska Airline Saver Fare
I feel like Alaska Airlines is comparable to Southwest in a lot of ways—especially their Saver Fare. With Alaska Airlines, you can find low price tickets similar to Wanna Get Away. You can still earn points every time you fly, and you get a free carry-on bag—which is more than what most airlines are willing to provide for basic economy.
FAQs
Question: How do I check-in for my Southwest flight?
Answer: You can check in for your flight online, through the Southwest Airlines mobile app, or at the airport. To check-in online, visit southwest.com and enter your confirmation number, first and last name as it appears on your government-issued ID, and click "Check In." To check in using the mobile app, open the app and tap "Check In" on the home screen.
Then, enter your confirmation number and last name. I always set a timer to check in 24 hours before departure. The earlier you check-in, the better chance you'll have of getting a good boarding group.
Question: What is the Southwest boarding process?
Answer: Southwest Airlines has a unique boarding process. Unlike most airlines, which board by seat assignment, Southwest boards by groups. There are three groups: A, B, and C. Group A is the first to board, followed by group B, and then group C.
To get a good boarding group, you need to check-in as early as possible (online or via the app) when check-in opens 24 hours before departure. The earlier you check-in, the better boarding group you'll get.
Question: Is my seat guaranteed with a Wanna Get Away ticket?
Answer: Yes! All Wanna Get Away fares come with a seat. It doesn't operate like stand-by, so there's no need to worry.
Question: How does Southwest's refund policy work?
Answer: Business Select and Anytime fares are eligible for a refund. You'll have the option to get a method-of-payment refund or a flight credit for the ticket value. Wanna Get Away passengers will only receive a flight credit. Keep in mind that you must cancel your flight within a reasonable amount of time. If you do not cancel your flight 10 minutes before departure, Business Select and Anytime fares are automatically turned into a flight credit. Unfortunately, Wanna Get Away flight credits are forfeited if the trip isn't canceled more than 10 minutes before departure.
My Concluding Thoughts on Southwest Anytime vs. Wanna Get Away

Overall, I think Southwest is a great airline, no matter what type of fare you buy. But I must say, Wanna Get Away takes the cake. Sure, you don't get as many perks, but the savings are worth it. Plus, you'll enjoy your flight experience either way.
I hope this guide helped you understand more about the differences between Southwest's Anytime vs. Wanna Get Away fare. Which one do you think is the best option?
Read More: