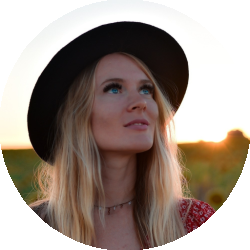 Latest posts by Haley Parker
(see all)
Southwest has been my go-to airline for as long as I can remember. I rarely find another quality airline with lower prices and friendlier staff. I'm guessing you're here because you have had the same experiences with Southwest and hope to take your kids with you on your next flight. However, airfare is expensive, so you may wonder, do kids fly free on Southwest?
Many families choose Southwest for their flights with kids for a good reason. In this article, I'll be going over just why families are choosing Southwest and what the guidelines are to fly free with your kids. There are also quite a few remedies I divulge for flying with children on Southwest!
Do Kids Fly Free Up Front
Infants older than 14 weeks and younger than two years old may fly free on Southwest as a lap child. This means they do not take up an extra seat and sit on a parent's lap for the duration of the flight. The only other way to have a kid fly free on Southwest older than two is to get a companion pass through Southwest Rapid Rewards.
Ways Your Kids Can Fly Free on Southwest
Kids of all ages can fly free on Southwest, but it's not as straightforward as other airlines or as easy to do. There are two different ways your child can fly free on Southwest, which I go over below:
Lap Children
Almost every airline has a discount or doesn't charge for kids two and under to sit on your lap during a flight, and Southwest is one of those where lap children are entirely free. Here are the rules for lap children flying on Southwest:
The child must be between 14 days old and two years old.
You must bring proof of age to the check-in counter, like a birth certificate or passport.
You will not need a ticket, but a boarding verification document for the lap child, which you get at the check-in counter.
The child must not occupy a seat throughout the flight.
They must fly with an adult or someone 12 years old or older.
Southwest does recommend using a child restraint system while flying, but you do have to purchase a ticket for this so it can occupy a seat. However, there are ways around this. Since Southwest has open seating, you can ask the check-in counter if the flight is fully booked.
If it is not, bring your CRS with you instead of checking it and strap it into that empty seat. Technically, this isn't allowed, but nobody ever stops you from taking up extra seats on Southwest if there's one available.
The Companion Pass
The companion pass is a perk you can receive with Rapid Rewards. It is a pass for another traveler of any age to fly with you at no extra cost (other than the taxes and fees) for an entire year. You simply choose your child as your companion, and they can fly free on Southwest.
Getting a companion pass with Southwest Rapid Rewards can be a little tricky. To get a Southwest companion pass, you must fly 100 one-way or 50 roundtrip flights or earn 125,000 Rapid Rewards points in one calendar year. That's a massive amount of flying and earning.
However, there are a few tricks to earning enough points in one year. You'll first need to get a Rapid Rewards credit card, allowing you to get more points per dollar. Once you have that, you can then build base points quickly by:
Booking higher-tiered fare options give you more points per dollar. Booking a business class ticket gets you double the points as booking a "Wanna get away" ticket.
Booking your other travel needs through Southwest, such as your hotel, rental car, and ground transportation.
Shopping and dining at Southwest's participating partners, which you can find on their website.
You can even earn points by taking surveys through their online portal.
You also want to collect points from your kid's flights as well. Make sure to add your Rapid Rewards ID number to your kid's tickets when you check out. This will make those reward points double or triple, depending on your number of kids.
Perks of Flying on Southwest with Kids
Southwest has a bunch of other features that make the airline super kid friendly. From things to keep them entertained throughout the flight to convenient perks for the parents. Below are just a few things that make the flying experience a little easier for families.
Family Boarding
Southwest has open seating, meaning they do not assign seats to anyone. Whatever seats are empty when you board are yours to take. Southwest offers family boarding between A and B groups to ensure that your family sits together.
You should never have a problem finding open seats for your entire family to sit together if you board during this time. Although, family boarding is only for those passengers who have kids six or younger. Once your children are over six, you board with whatever group is assigned to you when you check-in.
Free In-Flight Entertainment
Southwest does their in-flight entertainment differently than other airlines that have a system in each seat back. All their movies, shows, music, and games are on their app that you can access during your flight without needing Wi-Fi. You must download the app and login before putting your phone into airplane mode to access the entertainment.
Once your phone is put into airplane mode, you simply turn on the app and scroll through the choices. They have many family-friendly options for entertainment and even newly released items. I recommend bringing a separate device for each kid, a phone or a tablet, so they can scroll through and choose their own activity.
The Staff Is Always Helpful and Entertaining
Have you ever seen one of those videos where the flight attendant is singing or rapping the pre-flight safety briefing? That was most likely on Southwest. I myself have been on a few flights with Southwest where they make witty jokes throughout their intercom speeches or sing songs. Can you imagine how the attendants deal with moody kids based on that?
One time, I watched a Southwest flight attendant sit next to a child that wasn't having it nearly the entire flight, helping the parents calm him down by telling stories and jokes. They will even give your extra snacks and drinks if you ask for them.
One of The Best Unaccompanied Minor Programs
Suppose you are a parent sending your kid on a flight to meet with another family member or friend. In that case, Southwest has one of the most affordable unaccompanied minor programs of all airlines. The service only costs $50 each way, which is a fraction of what some other airlines charge.
You simply let them know at the check-in counter that you are escorting an unaccompanied minor, where they'll give you a pass to get through security. The same applies to picking up the child at the gate. The unaccompanied minor program is only for kids 11 and under.
Downsides of Southwest for Parents
There are some drawbacks to Southwest for families traveling with kids, such as no assigned seats and not much variety in snacks. Although, I have the perfect remedies for each one, which makes them only slightly inconvenient!
No Assigned Seats
Southwest does not let you choose your seats when you purchase your tickets, meaning seats are first come, first serve. This is a massive inconvenience for families with kids over six years old who fall outside of family boarding. If you don't board as early as possible, you risk getting whatever seats are left, and they're usually spread out.
The first way to ensure your family sits together is to get a Southwest Rapid Rewards Priority credit card. Owning this card allows you to upgrade four boarding passes a year to group A boarding, ensuring you'll have the first pick of seats. You can upgrade one person from your family's boarding pass and then save the seats for the rest of your family if you fly multiple times a year.
If you don't wish to get a credit card, you can check in exactly 24 hours in advance online. Boarding groups are assigned based on who pays to board first and checks in first. You probably won't get boarding group A., but you could get the end of group B or the beginning of group C. Every time I've boarded around this time, there are still rows of seats open near the back of the plane.
Limited Snack Choices
Southwest only offers two options for snacks and has no purchasable food. The past few years I've flown on Southwest, it's been Southwest branded snack mix and some sort of sweet snack. If neither of these things sounds like something your kids will like, you should pack your own snacks.
I actually prefer to pack my snacks most of the time, and I'll pack things like grapes, cheese, and cashews into a Tupperware dish to take with me. Not only does this allow me to bring healthier options, but it also saves on waste!
Other Ways You Save with Southwest
Even though Southwest doesn't have specific "kids fly free" discounts or programs, I still find it can be cheaper than flying with other airlines with kids. The most significant factor being the tickets are often much more affordable than other airlines if you buy them as soon as your desired dates open up. Some other things that Southwest does that can save you money are:
Checked Baggage Is Included
Every ticket purchase comes with two free checked bags, saving you hundreds of dollars. You also get a carry-on and your personal item for free. Other airlines charge anywhere from $35 to $75 per bag. On top of that, you can check a stroller or car seat at no extra charge also.
There Are No Seat Charges
Since Southwest has open seating, there are no charges for any seats. You can pay extra for early bird check-in, which will give you a better boarding group and starts at $15. You could skip the seat charge with other airlines, but you will likely not be sitting with your family then. You have a higher chance of sitting with your family for free on Southwest.
Rapid Rewards Are Extremely Flexible
One unique thing about Southwest Rapid Rewards points is they do not expire! That means you can save them up for that colossal trip you've been planning for years. They also don't have any black-out dates for when you can use your points, so you can use the saving you've earned at your convenience.
There Are No Change Fees
When there are kids involved, plans often change. Luckily with Southwest, they do not charge you anything to change or cancel your flight. You will have to pay the fare difference if you change your flight, and you get a credit to use at a later date if you cancel. Credits from canceled flights only last a year, so make sure to reschedule your trip or a different trip at some point.
You Can Get a Credit If Fares Drop After Purchase
If you are the type of person who is vigilant about checking fare prices, you can purchase your tickets through Southwest at any time and ask for a credit if the cost of your flight drops. You won't get a refund, but the credits can be used at the same monetary value for a future flight within a year. If you purchased your ticket with points, the points will go right back into your account and never expire.
Airline Alternatives Where Kids Fly Free
Other airlines run "kids fly free" deals or child fare discounts if you are still deadset on finding an airline with this perk. Some of the best alternative airlines with this deal are:
Frontier is a budget-friendly airline that lets kids fly for free with the purchase of a Discount Den-priced ticket throughout the year. To enjoy this perk, you have to become a member of the Discount Den, which is $95 a year. The age cap for this discount is 14, and there are specific dates that you can choose from for your free kid's ticket.
Scandinavian Airlines is a European airline that offers kids fly free discounts every so often. You can get your kid a free plane ticket, not including taxes and fees, if they are between the ages of two and eleven. You have to watch their website to see when they release this deal.
Qatar Airways is another popular airline with specific periods where they offer kids fly free deals for certain months of the year. You have to use a promo code for this deal, which applies to children under eleven years old. One unique thing about Qatar's kids fly free discount is you will still earn Avios points for your child's free ticket.
British Airways does not consistently offer kids fly free discounts like the other airlines. Still, every so often, they do run this deal to specific destinations, not including taxes and fees. However, they have consistent child fare discounts for children under eleven, where you will pay 75% or less of an adult ticket. Infant fare is 10% of an adult ticket.
FAQ's
Question: Does Southwest board people with children first?
Answer: Southwest does give specialty boarding to people with children six and under, but not first. Family boarding is between group A and group B. You will still have plenty of space to find seats together for your whole family.
Question: Do kids fly cheaper on Southwest?
Answer: There are no discounts for children on Southwest. You will pay the same price as an adult ticket for children over the age of two. Infants and children below the age of two can fly for free as lap children, where they do not take up an extra seat and sit on your lap for the duration of the flight.
Question: Is a diaper bag considered a carry-on Southwest?
Answer: A diaper bag will be considered either a carry-on or your personal item on Southwest. If you would like the diaper bag to go under the seat in front of you, it must not be any larger than 18.5 inches by 8.5 inches by 13.5 inches. This gives you plenty of space to store your child's needs.
Should You Fly Southwest With Your Kids?
Even though Southwest does not have a discount for kids to fly free over the age of two or child fares, I think they are an excellent option for families. You save a ton of money in other areas, such as baggage and seat fees, that you may still be paying less than if you went with a different airline that doesn't charge for children.

I also love the friendly and caring staff, the free in-flight entertainment on every flight, and that you can board earlier in the process to get the whole family settled. Let me know if you get that companion pass for your child to fly free on Southwest. I want to know how you did it!
Read More:
• Southwest Anytime vs Wanna Get Away
• How to Use Southwest Points for Hotel