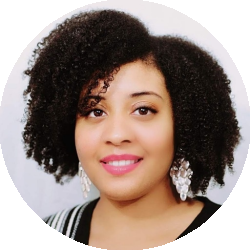 Latest posts by Candis Pope
(see all)
Southwest airlines have been one of my favorite airlines to fly with for many years. But what I like about them is that they offer much more to customers than just flights. If you become a Rapid Rewards member, you can also earn points for hotels! Southwest airlines have a partnership with booking.com that I've taken advantage of many times. If you're new to booking hotels via Southwest, you may be wondering how to use Southwest points for hotel stays.
Well, I'll take a deep dive into that information in the content below. If you're ready to get into this, let's get started!
The Bottom Line Upfront
When it comes to Southwest, deals are their thing! You can always find affordable flights and hotels through them. The good news for the Southwest Rapid Rewards members is that earning Southwest points for hotel stays is as easy as providing your rewards number during booking.
While it would be nice to actually use your Southwest points for hotel stays, you're not able to do that. I've done a little research, and I believe there's a reason for that. The points that you have in your Rapid Rewards account will likely do very little to help you get a free hotel stay.
In most cases, Rapid Rewards points don't equate well to hotel points. But I'll explain more about that in the section below. However, you shouldn't write Southwest off too quickly. You can still earn a substantial amount of points when you book a hotel through them. For example, a two-night stay at a Miami hotel could earn you anywhere from 600 points to 13,000 points, depending on the property that you choose. That's an incredible number of points that you can use toward your next Southwest flight!
How to Book a Hotel Through Southwest Airlines
Southwest is partnered with Booking.com. You can visit southwesthotels.com to search for hotels in your desired location. When you find a hotel you like, select the 'Reserve' button. You will be redirected to Booking.com to complete your reservation. If you have Rapid Rewards account, it'll show you how many points you'll earn for your stay.
With this option, you can book a hotel and get up to 10,000 points at Southwest Rapid Rewards Points Plus properties. You'll earn $1 per every $1 spent on bookings, but you have to provide your loyalty information when booking in order to get your points. Unfortunately, you can't actually use your reward points to book hotels. You can only earn Rapid Reward points when staying at hotels. However, you could transfer hotel points that you have with hotels like Marriott or Best Western to Rapid Rewards.
But if I were you, I'd refrain from doing that. You'll lose a lot of the point's value when you transfer. For instance, 6,000 Choice Hotel points is roughly 1,800 Rapid Rewards points. It's not really a fair trade. It seems as if Southwest has changed some things. Even Southwest credit cardholders don't have the option to book a room with points. When you visit the More Rewards page for card members, there are no hotels under the Travel tab.
I've only used my Rapid Rewards account to earn points, and I've never tried to book a room with my points. But upon investigation, it looks as if other Rapid Rewards members have pointed out that they were unable to use their points for hotels as well.
How to Earn Rapid Rewards Points for Hotels
Although you can't use points to book hotels, you can surely earn them. You can earn points by staying at one of the following hotel chains. Here are a few of the hotels that Southwest is partnered with:
Best Western
Southwest is partnered with Best Western, and all you have to do to earn points is set your Best western earning preference to partner rewards, then choose Southwest Airlines as the partner. From there, provide your Rapid Rewards number to the Best Western hotel at check-in.
Furthermore, if you are a Rapid Rewards member, you can redeem 5,000 Best Western points for 1,200 Rapid Reward points. To ask for points for a previous hotel stay with Best Western, you can call, email, or fax them. You'll have to provide your full name, your rapid rewards account number, and the dates of your stay. Call 1-800-237-8483 or email [email protected].
Radisson
To collect Rapid Rewards points for your stay at Radisson, give your Radisson rewards account number to the front desk at check-in. Members will receive 20 Radisson points per US dollar spent. As a Rapid Rewards member, you can convert your Radisson points to Rapid Rewards points at a 10:1 ratio. For instance, 2,000 Radisson points are equivalent to 200 Rapid Rewards points. Also, 50,000 Radisson points equals 5,000 Rapid Rewards points.
If you want to request Rapid Rewards points, simply call the Radisson rewards service line at 1-888-288-8889.
Choice Hotels
If you want, you can transfer your Choice Points to Rapid Rewards. You have the option to redeem 6,000 Choice Privileges points for 1,800 Rapid Rewards points. To inquire about earning points, call the Choice customer service line at 1-888-770-6800.
World of Hyatt
You can earn 600 Rapid Rewards points when you book a stay at a Hyatt hotel. To receive your points, you have to select Rapid Rewards points as your currency when booking a hotel room. You should also provide your Rapid Rewards number to the front desk at check-in.
As a Rapid Rewards member, you can redeem 5,000 World of Hyatt points for 2,400 Rapid Rewards points. To request points for a previous stay, you have to fax, email, or mail your name, hotel brand, and dates of reservation to Hyatt. The contact information is the following:
World of Hyatt
Global Contact Center
Attn: Guest Services
P.O. Box 27089
Omaha, NE 68127-0039
You can also send an email to [email protected].
Marriott
If you are Rapid Rewards member and a Marriott Bonvoy member, you can earn 600 Rapid Rewards points when you stay at Marriott. To earn your points, log into your Marriott Bonvoy account and choose points as your currency.
It's also a good idea to save your Rapid Rewards number in your Marriott account. And like the other hotels, you can redeem Marriott points for Rapid Reward points.
The general conversion rate is a third. For instance, 9,000 Marriott points equals 3,000 Rapid Rewards points and 30,000 Marriott points equals 10,000 Rapid Rewards points.
MGM Hotels
As an MGM rewards member and a Rapid Rewards member, you can get 600 Rapid Rewards points for a qualifying stay at MGM. To get your points, both your Rapid Rewards number and your MGM rewards membership number have to be connected to your reservation before checking out of the hotel.
If you want to request Rapid Rewards points for a stay within the last six months, you can contact [email protected]sorts.com.
Vacation Packages
If you really want to boost your earnings for accommodations, I recommend booking a vacation package through Southwest. This option allows you to book a hotel and flight at the same time. Not only will you get a better deal by bundling, but you'll earn more points than if you were to book a hotel by itself.
For instance, a flight to Las Vegas, including a four-night stay at the Bellagio hotel, will earn you roughly 4,795 points. Not only that, but the points you earn are per member. That means that if you book a vacation package for you and your spouse, they'll also earn points if they are a Rapid Rewards member.
So, in the example that I gave above, if you booked a vacation package for two to Las Vegas, each one of you would receive approximately 4,795 points. That's a great deal!
Southwest's Best Rate Guarantee
Southwest offers a best rate guarantee through booking.com. If you find a hotel that has a lower rate than a property on southwesthotels.com, you can reach out to the customer care center.
They will match the price of the deal, if you reach out to them within 24 hours before your check-in date. Here are some of the criteria needed to receive the price match:
The other room rate has to be at the same hotel, and it has to be the same accommodation type
The check-in and check-out dates are the same
The cancellation policy and booking conditions are the same
The other room rate is bookable online, and it's still a lower rate when the customer care team checks it.
Hotel Alternatives
If you're not into hotels, that's okay! Southwest offers a variety of accommodation options through its partnership with booking.com. Here's a list of some of the alternatives that you can choose from:
Apartments
I like that I can choose apartments through Southwest. Sometimes, it's just the best option for me. I've taken vacations with multiple friends, and an apartment provided more space. It also came in handy during times when I stayed in a city for an extended period of time.
Hostels
Hostels are a great alternative when you want to travel on a budget. I've stayed at hostels, and they helped me save a lot of money. This option is fantastic for solo travelers who want to meet other solo adventurers while traveling.
The set-up of hostels is similar to a dorm room. In most cases, the rooms include bunk beds and a shared bathroom for multiple guests. It's not the most comfortable or convenient way to lodge, but it's inexpensive!
Boats
That's right! You can rent a boathouse through Southwest. There are boathouses available for rent in beautiful places, like Amsterdam and Berlin. They offer such a cool experience and provide a fun alternative to traditional hotels. If you're looking for something outside the box, I highly recommend this option.
Glamping
If you've never been glamping, you're missing out! This option is an elevated form of camping. Glamping accommodations are primarily made up of luxury tents or dome-shaped rooms that take room and board up a notch. If you love doing things outside of the box, you have to put this on your list!
Late Escape Deals
If you are a person who loves to go at any moment, Late Escape Deals are for you! Southwest offers additional discounts to individuals who book at the last minute. In fact, you can save 15% or more with this option. When I'm looking for a cheap escape, I like to check this section of Southwest's website. The rates are generally very affordable, which helps me out a lot because I travel alone often.
Also, the deals aren't just available in small cities. You can actually find affordable rates in cities like New York, San Francisco, Paris, Dubai, and Cancun.
FAQs
Question: Can I use Rapid Reward Points when I Book through a Travel Agent?
Answer: No. You can only use your rewards when you reserve travel through Southwest.com, the Southwest mobile app or by contacting 1-800-I-FLY-SWA.
Question: Can I Get a Hotel Gift Card with Rapid Rewards Points?
Answer: You can always check the More Rewards page and click the Travel option under the Gift card section. Southwest may put hotel gift cards there. But in my experience, I usually only see cards for theme parks, etc.
Question: Do I have to be a Rapid Rewards Member to get Hotel Deals?
Answer: Yes. You must have a Rapid Reward account to get the hotel deals. When you reserve a hotel room, the form will ask for your Rapid Rewards account number.
Question: What Other Ways Can I Save on Hotels Through Southwest?
Answer: You can bundle and save by booking your hotel and flight together. Southwest offers great deals through their vacation packages!
How to Use Southwest Points for Hotel: My Final Thoughts

Although you can't technically use your Southwest Rapid Rewards points for hotels, you can't go wrong with booking your hotel stays through Southwest. If you frequently fly with them, the points that you earn for hotel stays can add up quickly! Trust me, I've gotten plenty of discounted flights simply from using my Rapid Rewards points from hotels. Hopefully, this content encourages you to get the most out of your Rapid Rewards membership. Discounted travel is the best type of travel!
Recommended Reads:
• Do Kids Fly Free on Southwest: Why Southwest Is A Great Option for Families