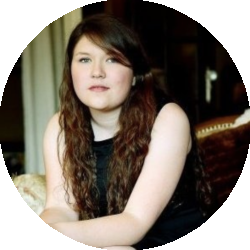 Latest posts by Kendra Gerken
(see all)
Marriott has established itself as a travel powerhouse on a global scale. It offers some of the best resorts in the United States through its 30 different brand names.
Some of its most luxurious holdings include the Ritz-Carlton, St. Regis, and JW Marriott properties.
So, whether you are searching for the best property to use your travel points or want to book the best of the best, you cannot go wrong with the following Marriott properties! 
Bottom Line Up Front
The best Marriott resort in the United States is The Royal Hawaiian, A Luxury Collection Resort Waikiki. This resort offers beautiful Hawaiian views along with its stunning and unique architecture.
Best Marriott Resorts in US: My Top Picks Up Front
If my favorite is not where you hoped to experience, try one of these other highly-rated resorts!
Hotels vs Resorts
Marriott offers resorts, hotels, and residences within its network of brands. Each of the three categories caters to a different experience, and a hotel provides a comfortable place to stay while you explore the destination around the location.
In contrast, a resort is often the location, offering amenities catering to relaxation and every necessity. Marriott's residences are more geared towards extended stays and apartment living amenities. A resort differs from a hotel in many ways. For this list, we focus on resorts primarily set apart by their amenities.
Selection Criteria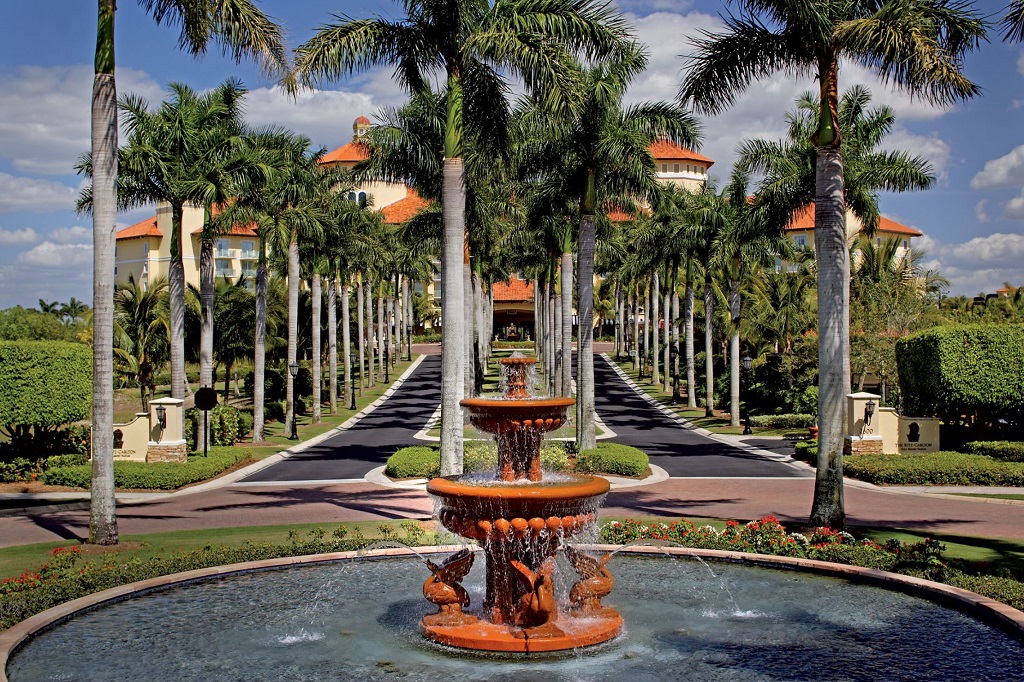 Amenities
Amenities offered at a resort can impact the overall enjoyability of a stay, primarily if the resort is located in a remote location. When choosing the right destination, be sure to research the restaurants, entertainment options, and spa facilities available.
Location
The location of a resort will significantly influence the views and amenities offered. If you choose a resort located beachfront, you will have the ability to spend time on the beach, swim, and participate in water sports. In contrast, a resort located within a more populated area, such as New York, will offer more outside of the resort than inside.
This will impact the type of vacation you experience. For a more relaxing and rejuvenating experience, choose a resort beachside or a resort with a spa. For a more energizing and busy vacation, opt for city locations such as Chicago or New York with thriving nightlife.
Resort Recommendations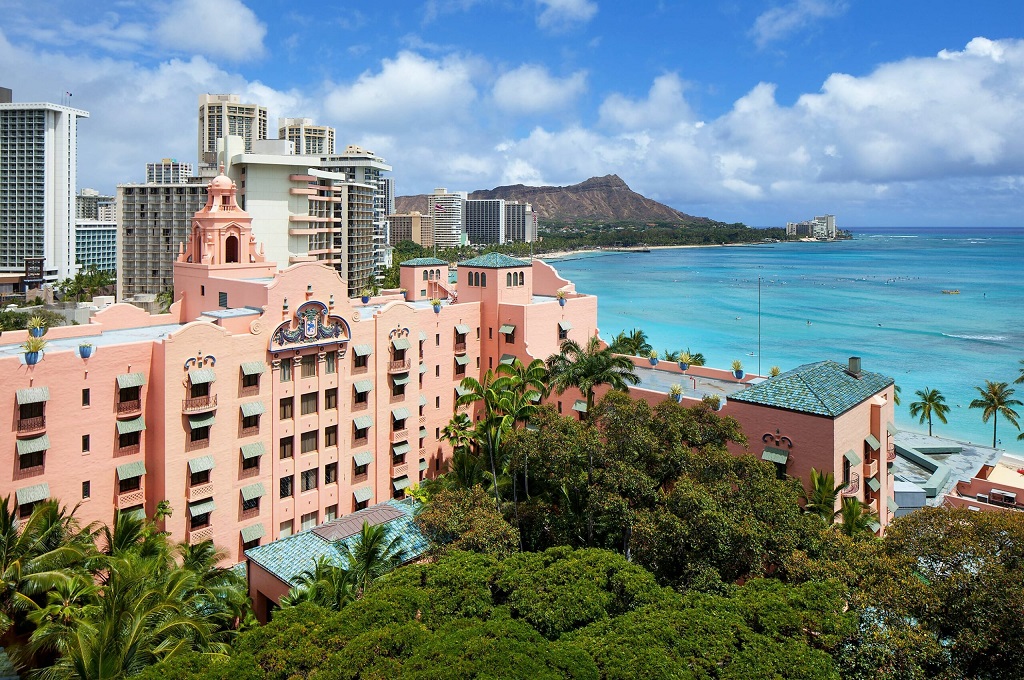 This gorgeous oceanfront resort, located in the Waikiki neighborhood in Honolulu, Hawaii, boasts breathtaking views and unique pink architecture. Historically known as the "Pink Palace of the Pacific," this resort opened initially in 1927 and still exudes old-world charm.
Location: 2259 Kalakaua Ave. Honolulu, HI 96815
Average Cost: starting at $455 per night. 
Top Amenities
Historical hotel with tours
Beach Access
4 Restaurants on the property 
Spa
Outdoor Pool
Babysitting available 
Pros
Historic Hotel with unique architecture.
Family-friendly activities are available throughout the resort.
Cons
Multiple room suites are not available.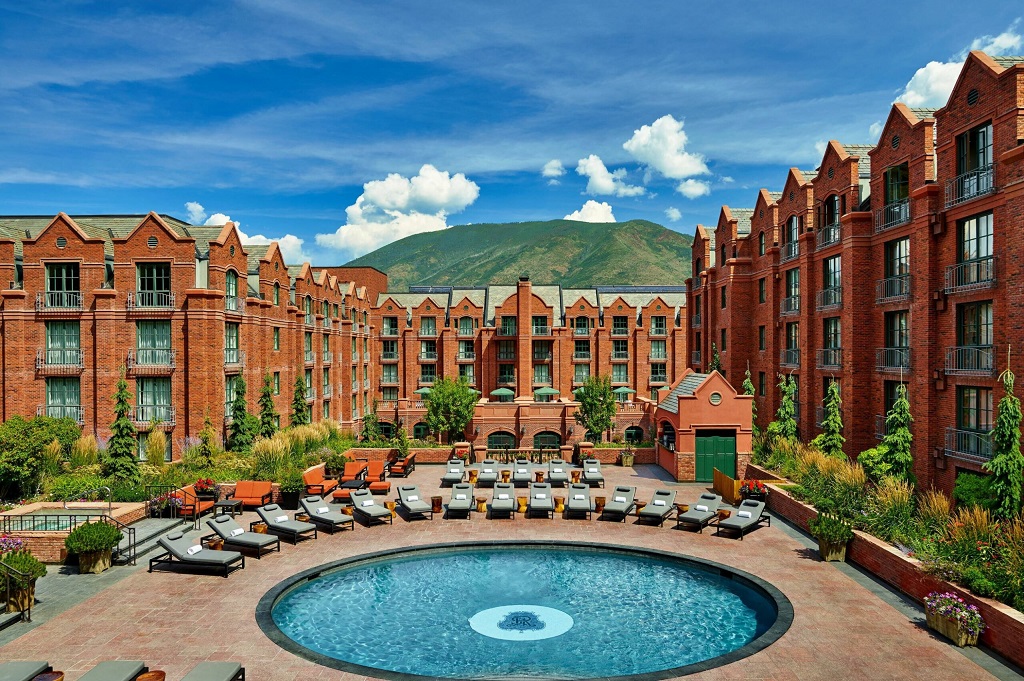 This five-star luxury skiing resort offers accessibility and stunning views nestled in the Rocky Mountains of Colorado. A short walk toward historic Aspen will find visitors amid quaint boutique shops and fine dining options. This resort also offers guests an award-winning spa and a heated outdoor pool for year-round relaxation. 
Location: 315 East Dean St. Aspen, CO 81611
Average Cost: starting at $650 per night.
Top Amenities
Restaurant on location
Bar on property
400 Thread-count Frette Linens
Access to the slopes of Aspen
Heated pool and hot tub available all year
24- hour butler service 
Pros
It is located within walking distance of Aspen's shopping square.
Offers ski-in access to the slopes.
Cons
Higher nightly rate than some other luxury resorts in the area.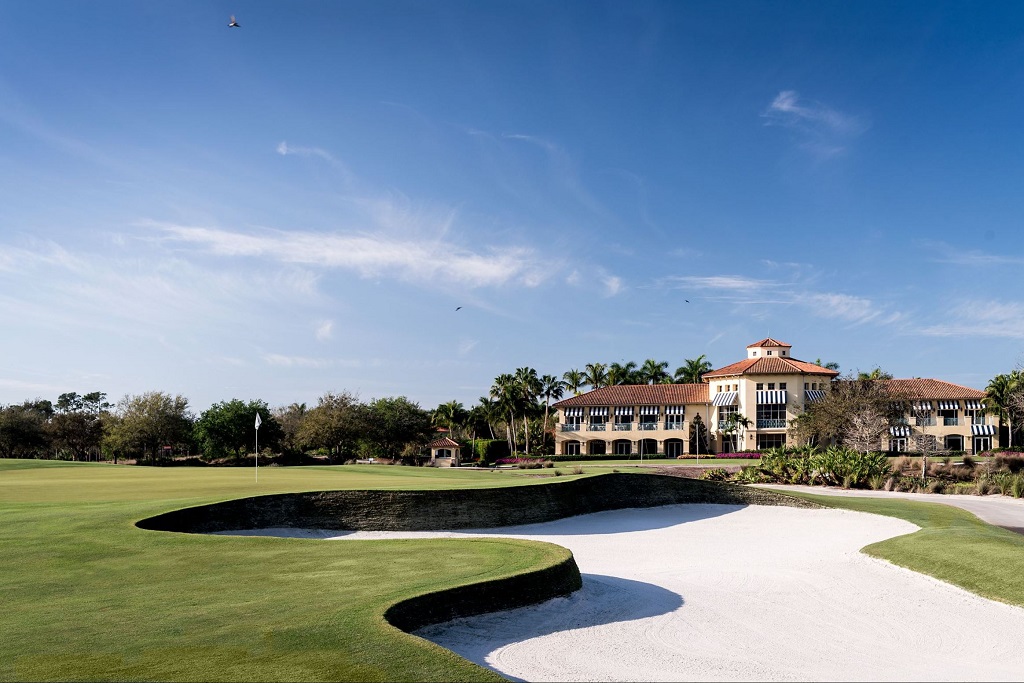 This resort is perfect for any golf enthusiast. It features two rolling green golf courses with palm trees and a glistening lake. Situated three miles from the Gulf of Mexico, this resort offers a tropical oasis mixed with country club amenities.
Location: 2600 Tiburon Dr. Naples, FL 34109
Average Cost: starting at $499 per night
Top Amenities
Two golf courses are on-site, one of which boasts a 36-hole championship course designed by Greg Norman. 
Spa on premises
The majority of rooms feature balconies overlooking a golf course. 
Golf shop on premises
Four Tennis Courts on location
Pros
Reasonable nightly rate for a resort in this area.
This resort hosts PGA tournaments yearly.
Offers an Italian Espresso bar on-site.
Cons
Not near any major cities, with the nearest being Miami.
Does not have beach access within walking distance.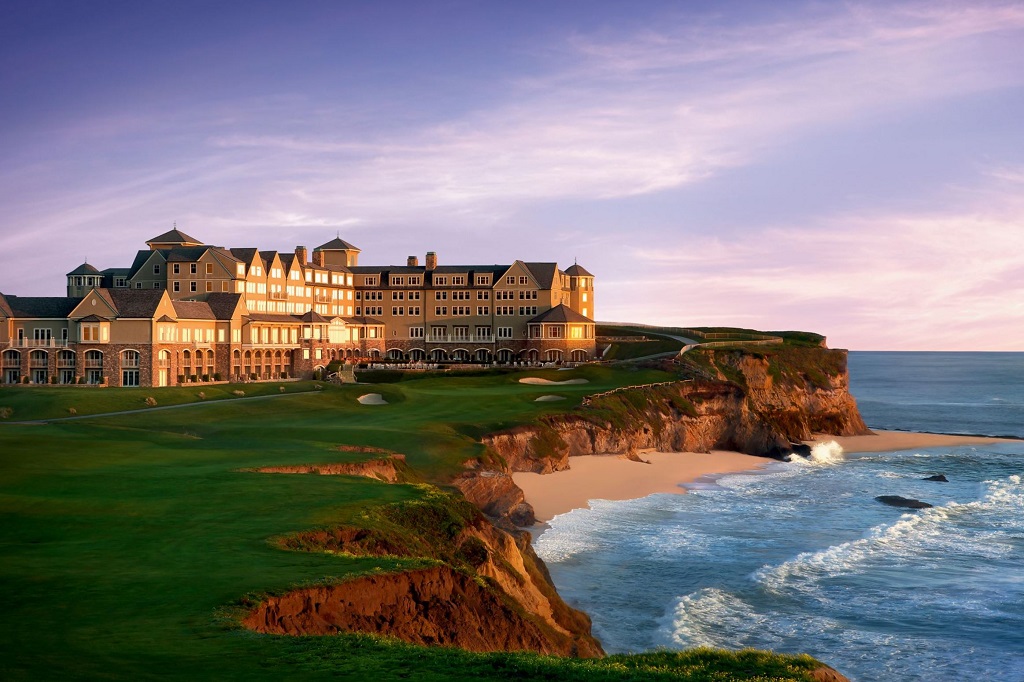 Sitting on the northern coastline of California's Half Moon Bay, this resort offers a luxurious escape from the city. It features vistas of rolling hills, bluffs, and ocean waves. With two championship golf courses to choose from and an award-winning spa, this resort offers amenities for everyone. It also has two restaurants on the premises serving locally sourced seafood specialties. 
Location: 1 Miramontes Point Rd. Half Moon Bay, CA 94019
Average Cost: Staring at $963 per night 
Top Amenities
Two restaurants on site
Two golf courses on premises
Walking trails along the bluff
Oceanview rooms available
Wedding Venue options are on-site, including a ballroom. 
16,000 sq.ft. Spa
Executive business center available 
Pros
Stunning views of the ocean off of the bluff including the occasional seal.
Offers hiking and biking trails from the resort.
Cons
It is located near the main highway, which may cause road noise.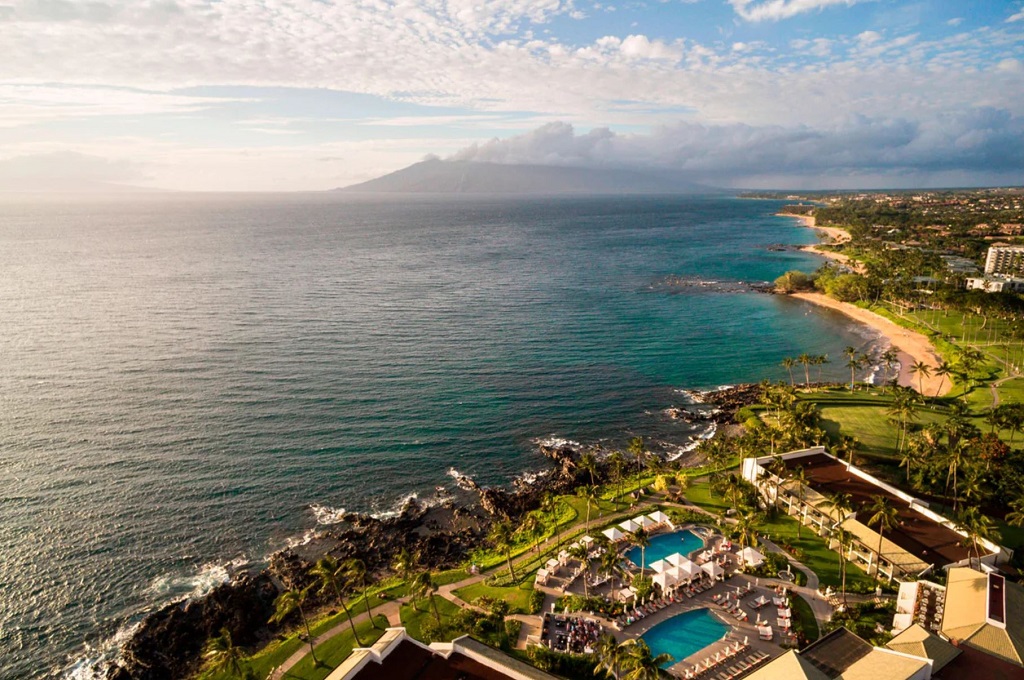 Oceanfront properties are the pinnacle of Hawaii travel, and this resort is one of the best. This family-friendly resort offers 4-star service with amenities, including an on-site spa and golf course. It also offers multiple dining options, private cabanas on the beach, and luau shows for entertainment. 
Location: 3700 Wailea Alanui Dr. Wailea, HI 96753
Average Cost: starting at $859 per night 
Top Amenities
An outdoor pool and hot tub for guests
Activities for kid's entertainment
Watercraft rentals
Hair salon on site
Ocean Access
Scuba and Snorkeling Excursions 
Pros
Ground-level rooms offer an extended 15 sq. ft. of outdoor living space.
Most rooms offer a balcony facing either lush vegetation or the ocean.
Cons
The architecture of the resort and design is pretty modern and not unique.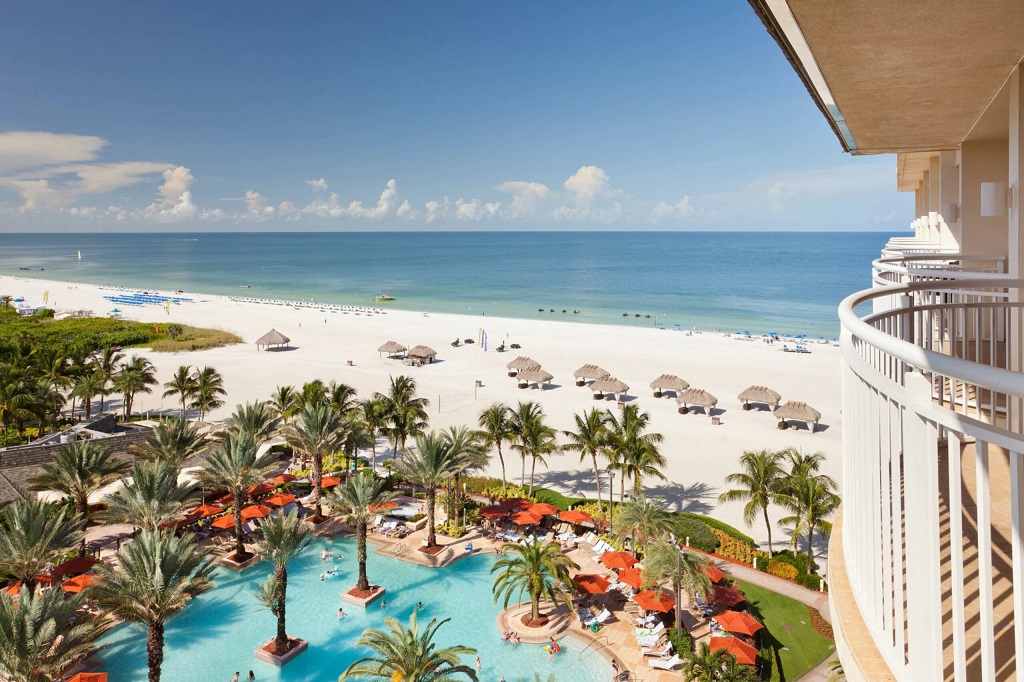 This resort is a foodie's paradise with 12 restaurants featuring cuisine from around the world.
It also boasts two golf courses, a spa, and views of the Gulf of Mexico from guest rooms. The kids will also love this resort with its game room and kid's activity offerings. 
Location: 400 South Collier Blvd. Marco Island, FL 34145
Average Cost: starting at $ 504 per night 
Top Amenities
Game room
12 restaurants
Ocean view balcony rooms
The outdoor pool and hot tub
Beach access
Watercraft rentals available 
Beautiful Marco Island location
Pros
The private adults-only sundeck is available.
A separate taproom is available to serve drinks and appetizers.
Cons
It is located in a congested area of Marco Island near a retail space that may cause unwanted noise and congestion.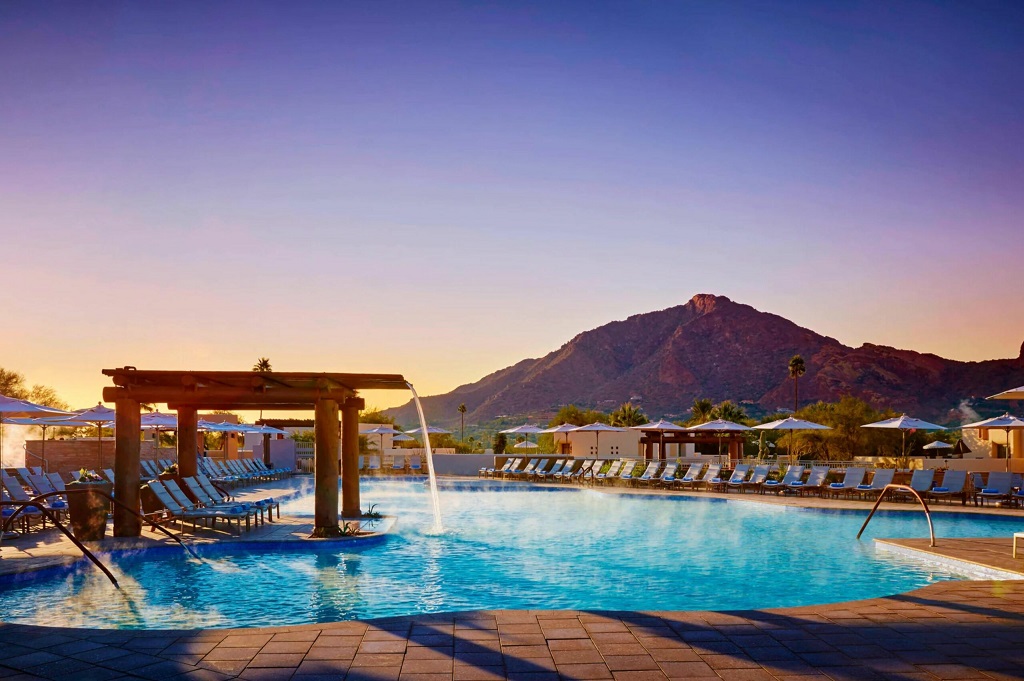 Nestled at the bottom of Camelback Mountain, this resort features heated outdoor pools, an 18-hole golf course, and breathtaking desert hiking trails. It caters to every need of its visitors with multiple restaurant and bar options on-site and bike rentals for the surrounding desert trails.
Location: 5402 East Lincoln Dr. Scottsdale, AZ 85253
Average Cost: starting at $244 per night 
Top Amenities
Bike rentals
Outdoor heated pool
Golf course
An on-site spa that fuses historical remedies with modern techniques 
Pueblo-style architecture and design 
Fitness center
Pros
Minimalistic room design to enhance relaxation and the aesthetic of the resort.
Reasonably priced resorts for the area and amenities offered.
Cons
Lacks entertainment for children.
This resort is perfect for those wishing to experience the best of Orlando. Designed with the Palazzos of Italy in mind, the stunning architecture of this resort is complimented by its surrounding 18-hole golf course. It offers guests 11 different dining locations, an on-site spa, and Grande Lakes excursions.
Location: 4012 Central Florida Pkwy Orlando, FL 32837
Average Cost: starting at $336 per night
Top Amenities        
Three pools on the property, including a lazy river
Ritz Kids supervised activities for kids ages 4-12
11 Restaurants
Fishing lessons and Eco- Tours available on Shingle Creek
Greg Norman designed the golf course
24-hour fitness center
Pros
Very kid-friendly resort.
Offers multiple excursions for entertainment from the resort.
Cons
Offers a residential option, so there may be long-term guests living there.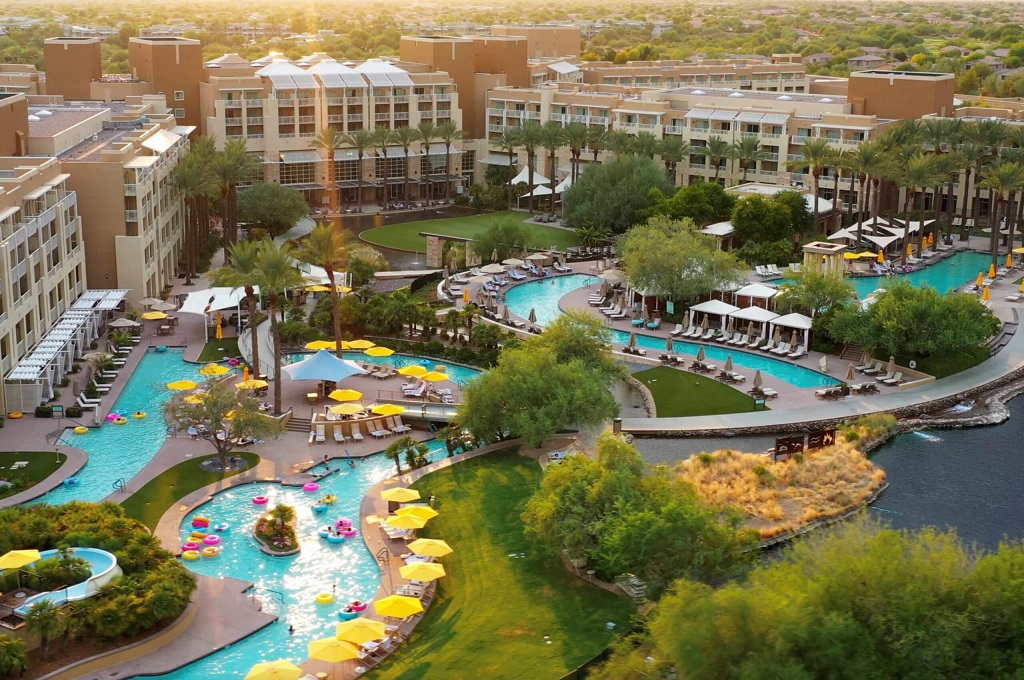 This 4 Diamond resort is nestled within the Sonoran Desert. It provides modern design and plentiful amenities, including five pool options and a spa. It offers 17 pickleball courts and an 18-hole golf course for active guests. The kids can enjoy the on-site arcade and lazy river while parents take in fine dining at one of the six restaurants. 
Location: 5350 East Marriott Dr. Phoenix, AZ 85054
Average Cost: starting at $299 per night 
Top Amenities
Arcade
Lazy River
Six restaurants
Spa
Golf Course was designed by Arnold Palmer and Nick Faldo
Bicycle rentals on site
Pros
Entertainment options are abundant, with multiple sports equipment rental options.
Priced well for the value provided at the resort.
A short 20-minute drive from the Phoenix airport.
Cons
No multiple room suite is available.
With over 100 years of service to guests worldwide, this Luxury Collection Marriott property offers a uniquely designed experience alongside premium amenities. It is located within the Gaslamp Quarter and near multiple entertainment options ranging from Balboa Park to the San Diego Zoo. Be sure to enter the past while here and experience the property's prohibition-era speakeasy.
Location: 326 Broadway, San Diego, CA 92101
Average Cost: starting at $439 per night
Top Amenities
Multiple Restaurants on site
Speakeasy
Prime location for San Diego entertainment
Historic architecture 
Pros
The impressive front facade of the resort is perfect for pictures.
Great location in the Gaslamp Quarter near multiple restaurants and entertainment options.
Cons
Location may cause higher noise levels into the nighttime hours.
Known as one of the most iconic hotels in the United States, this resort is known for its historic design and luxurious amenities. On-site, it features a spa and a Bourbon distillery. It also offers guests three restaurants, a pool, a beach club, and private beach access.
Location: 4200 Atlantic Ave. Virginia Beach, VA 23451
Average Cost: starting at $250 per night
Top Amenities
On-site bourbon distillery
Private beach access
Spa
Three restaurant options
The historic building that has hosted more than one President
Pros
The on-site distillery and beach club allow for ample entertainment opportunities.
Indoor climate-controlled pool.
Cons
It is located 45 miles from Williamsburg international airport.
Perfect for catching country music tunes floating in the wind, this 100-year-old property is located in downtown Nashville. Its location offers a quick walk to Nashville staples such as the Ryman Theater and The Grand Ole Opry.
Location: 1001 Broadway, Nashville, TN 37203
Average Cost: starting at $299 per night
Top Amenities
Stunning Romanesque architecture throughout the property
Historical building
On-site restaurant
On-site convenience store and gift shop
Fitness center 
Pros
Historic architecture and beautiful resort design.
Seven event rooms are available for weddings or other significant events.
Cons
Proximity to entertainment options throughout Nashville may cause higher noise levels during nighttime hours.
No balconies or patio room options.
Located within Manhattan, this classic Marriott hotel is just minutes from Times Square and has excellent entertainment and dining options. As it was built in 1905, it offers historical charm, including 14 themed suites. On-site, there are two restaurants, a pool, and a spa.
Location: 130 W 44th St. New York, NY 10036
Average Cost: starting at $550 per night
Top Amenities
Excellent location
Historical design
Two restaurants, including a lounge
Pool
Spa
Pros
Proximity to Time Square and many entertainment options.
Classic New York design throughout the property.
Cons
Smaller square footage of most standard rooms than other resorts.
This resort offers Pacific Ocean views from its perch atop a bluff on Salt Creek Beach. It offers six restaurants with oceanfront dining, water sports excursions, as well as a spa, and a pool. For the active guest, it includes tennis and pickleball lessons, paddleboarding, and kayaking experiences. For those who wish to take advantage of the famous California waves, the resort offers a surf experience that includes all equipment and a two-hour lesson.
Location: 1 Ritz Carlton Dr. Dana Point, CA 92629
Average Cost: starting at $899 per night
Top Amenities
Surf lessons available
Tennis and Pickleball courts
Ocean view restaurants
Beach access
Bluff views
Pros
Watersport lessons are available directly from the resort.
Oceanfront views.
Cons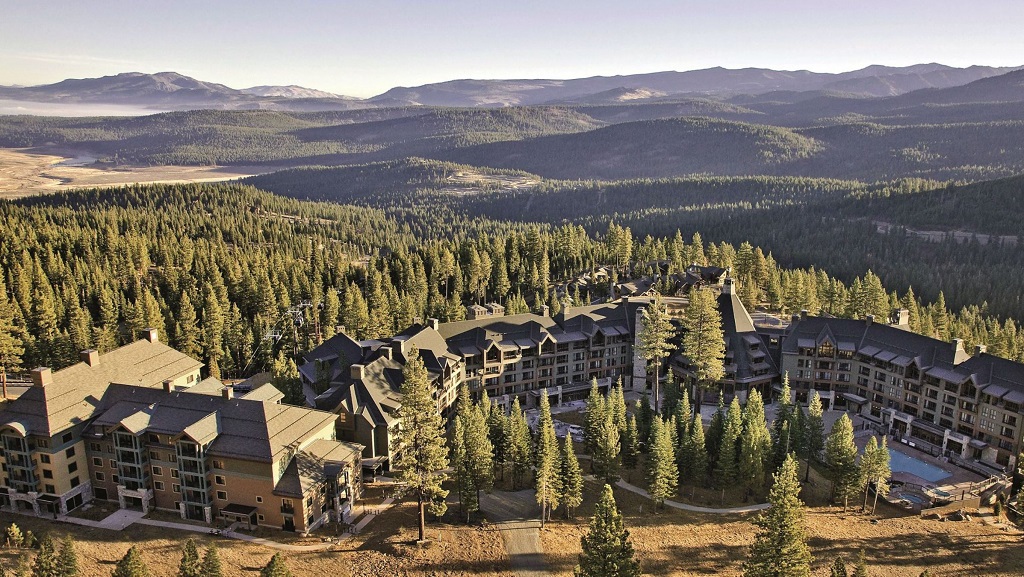 This mountainside resort offers breathtaking views and plentiful activities for its guests. From skiing to boating, the entertainment options are extraordinary. This resort has multiple restaurant options, an outdoor pool, and a lakefront club with excellent views. It also features the Highlands Spa for ultimate relaxation with a view of the mountain slopes.
Location: 13031 Ritz Carlton Highlands Ct. Truckee CA 96161
Average Cost: starting at $499 per night
Top Amenities
Five Restaurants
Ski-in and Ski-out patios are available
Spa
Outdoor pool
Lakefront Club
Boat rentals available 
Pros
Offers multiple room suites perfect for a family to share a common area throughout their stay.
Many rooms include a fireplace.
Cons
A high price point for a standard room in the area.
Best Marriott Resorts Specifically for Families
Traveling with kids can be a WHOLE different experience.
This is why I've broken out the following section specifically with families in mind as my recommended options change! 
1. Marriott's Harbour Lake, Orlando, Florida 
Located just minutes from Walt Disney World and Universal Studios, Marriott's Harbour Lake is a dream destination for families seeking the ultimate theme park adventure. The resort features a pirate-themed pool, miniature golf course, and a range of kid-friendly activities, ensuring endless entertainment for all ages. 
2. Marriott's Waiohai Beach Club, Kauai, Hawaii 
Experience the beauty and serenity of Hawaii at Marriott's Waiohai Beach Club. Located on the stunning Poipu Beach, this resort offers spacious villas, three sparkling pools, and a variety of water sports. With a dedicated kids' club and daily cultural activities, there's something for everyone in the family to enjoy. 
3. Marriott's Timber Lodge, Lake Tahoe, California 
Nestled in the heart of South Lake Tahoe, Marriott's Timber Lodge is the perfect retreat for families seeking adventure and relaxation. Surrounded by breathtaking mountain views, this resort offers skiing, hiking, and water sports, as well as a heated outdoor pool and a children's activity center. 
FAQs
Question: Does Marriott own other brands of hotels?
Answer: Yes! Marriott owns and operates accommodations under 30 brands, including:
• Bulgari Hotels and Resorts
• The Ritz-Carlton Reserve
• St. Regis
• JW Marriott
• The Luxury Collection
• Marriott Hotels
• Westin
• Le Méridien
• Renaissance Hotels
• Sheraton
• Delta Hotels by Marriott
• Marriott Executive Apartments
• Marriott Vacation Club
• Autograph Collection Hotels
• Tribute Portfolio
• Design Hotels
• Gaylord Hotels
• Courtyard
• Four Points by Sheraton
• SpringHill Suites
• Fairfield Inn & Suites
• Residence Inn
• TownePlace Suites
• AC Hotels by Marriott
• Aloft
• Element
• Moxy Hotels
• Protea Hotels by Marriott
Question: Can I use Marriot Bonvoy Points and Rewards at any hotel Marriott owns?
Answer: Yes! You can use your Marriott Bonvoy points towards a stay at one of Marriott's many properties. The number of points needed for a visit will fluctuate depending upon the property and dates you choose.
Question: How many properties do Marriott own in the United States?
Answer: Marriott owns over 8,000 properties in 139 countries. The United States of America claims 323 of these properties.
The Bottom Line
If you are looking for luxury and top-tier service, you cannot go wrong with Marriott properties. They offer unparalleled amenities and breathtaking vistas at many of their resorts. Not only are they known for their top-notch golf courses, but their spas are often award-winning!
Choosing to stay at a resort over a typical hotel will offer you more amenities on-site, including multiple dining and entertainment options. Be sure to check out these properties when planning for your next vacation!
Want More Travel Tips? Check Out These Links Below!