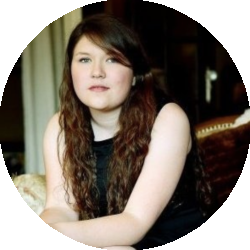 Latest posts by Kendra Gerken
(see all)
IHG Hotels and Resorts span four collections and 17 brands within 6,000 destinations. It is perhaps best known for its famous Holiday Inn brand, which offers stays at 1,173 properties. While IHG properties are an excellent choice for a budget stay, its luxury properties provide exceptional service and amenities. IHG luxury properties often offer resort-style stays with spa amenities and multiple pool options. These resorts also typically host numerous restaurants and bars at each location.
Bottom Line Up Front
Per traveler experience, the best IHG property is the Seafire Resort Grand Cayman. It offers stunning ocean views in the Cayman Islands with a spa onsite. Modern architecture and teal pools add to this sophisticated resort's adult-only atmosphere. Be sure to check out their incredible bungalows that come equipped with private patios and swinging hammock chairs!
My Top Picks Up Front
If you're in a hurry and just want the best of the best, check out the four IHG properties below! There are some excellent choices, with one international and three in the United States!
IHG Basics
IHG is the parent company of 17 brands ranging from budget to the utmost luxury of accommodations. These brand names include:
Six Senses
Regent
Even Hotels
Crowne Plaza
InterContinental Resorts and Spas
Holiday Inn Express
Holiday Inn
Vignette Collection
Avid
Kimpton Hotels and Restaurants
Atwell Suites
Hotel Indigo
Staybridge Suites
Voco
Holiday Inn Club Vacations
HUALUXE
Candlewood Suites
IHG One Rewards
IHG offers a loyalty program for its customers. It is free to join and can be an excellent program for those who frequently stay at IHG properties. The rewards program offers multiple tiers with varying benefits for members. For basic club members they include:
Earn points when you stay that can be used for reward nights on future travel.
Access to members-only offers and rates.
Free WIFI.
Late checkout when available.
Once club members have stayed the requisite number of nights at an IHG property, they have the opportunity to be upgraded to a higher level of the loyalty program. These tiers include Silver Elite, Gold Elite, Platinum Elite, and Diamond Elite. As members graduate to the next tier, the benefits of membership improve. These improvements include check-in gifts, free breakfasts, and lounge access.
Selection Criteria
Amenities
The primary criteria to establish the best IHG properties are dependent upon the amenities they offer. The top properties offer not only entertainment but great food options and stunning architecture. Luxury IHG properties are known to provide multiple pools, restaurants, bars, and spa services.
Location
Alongside amenities in importance is the location of a property. A resort located in proximity to desirable attractions is highly sought after. In addition, the location of the property sets the tone of an experience, from the hustle and bustle of city life to the sound of calming ocean waves. Many IHG luxury properties offer access to mountain climbing and biking, beach access, and marina access.
Property Recommendations Globally
This resort, located in Bora Bora, is known for its breathtaking views and overwater bungalows. While the resort does offer regular room rentals, the IHG property truly shines with its swim-up bungalows. These bungalows feature water access, fish-feeding access through coffee tables, and private infinity edge pools. For the ultimate luxury experience, the Intercontinental Bora Bora Resort and Spa is an excellent choice.
Location: Motu Piti Aau, Bora Bora, 98730, French Polynesia/Tahiti
Average Cost: $1200 per night
Top Amenities
Incredible views of teal waters and sandy beaches.
Overwater bungalows
Swim-up accommodations
Private pools
Shopping opportunities on site
Spa onsite
Pros
Unparalleled views and access to water activities.
Babysitting is available.
Three restaurants onsite.
Cons
High price per night, especially for over-water bungalows.
With poolside views of Japan's rolling hills, this resort and spa offers luxury and relaxation to its guests. Its average nightly rate is higher than typical for the area, however the amenities offered on property make the splurge worth it. With multiple restaurants, a spa, and bar onsite, it is a one stop shop for a peaceful stay.
Location: 499-18 Oaza Kannawa, Beppu, Ôita [Oita], 874-0000, Japan
Average Cost: $400 per night
Top Amenities
Two restaurants onsite.
Spa on site.
Outdoor pool with bar.
Natural hot springs nearby the property.
Multiple rooms offer large balconies with panoramic views.
Modern design and architecture.
Pros
Restaurants serve local and international cuisine.
Hiking and Biking trails near the property.
Multilingual staff.
Reasonable price per night.
Cons
No indoor pool is available.
As renovations are underway at this seaside resort, it will provide new and updated accommodations for those wishing to experience the beauty of the Maldives. While expensive, the overwater villas allow for secluded water access and tranquil privacy. This resort is a great choice for any wellness retreat as it not only features water excursions, but offers yoga classes and wellness-centered spa treatments.
Location: Olhuveli Island, Laamu Atoll, Maldives
Average Cost: $1100 per night
Top Amenities
Overwater villas are available with swim-up access.
Private pools are available in some suites.
Wellness and Spa center.
Rooftop Yoga.
Juice bar on site.
Ice cream parlor on site.
Guided water excursions.
Outdoor movie screen.
Cooking and cocktail classes are available.
Pros
Seaside dining options.
2 bars on the property.
Organic garden tours.
Cons
High price per night, even for standard rooms.
Guests may be asked to pay resort fees upon arrival at the property.
Cozumel is one of the top summer vacation destinations for those residing in the Unties States. When looking to book a resort within the popular tourist district, the best choice is the Intercontinental Presidente Cozumel Resort and Spa. This IHG property focuses on providing a family-friendly, yet luxurious experience for its guests. If you choose this resort for your next vacation, be sure to take advantage of the incredible snorkeling opportunities Cozumel has to offer.
Location: KM 6.5 CARRETERA A CHANKANAAB, COL. ZONA HOTELERA SUR, COZUMEL, Quintana Roo, 77600, Mexico
Average Cost: $275 per night
Top Amenities
Four restaurants, 2 bars, and 24-hour room service.
Free kid's club with adult-supervised children's activities.
Tennis and Volleyball onsite.
Scuba and Snorkeling opportunities.
Garden onsite.
Beach access with stunning views of teal water and white sandy beaches.
Swim-up cabanas are available to rent.
Pros
Free WIFI across the property, including rooms.
Pets allowed up to 20lbs.
Cons
Check-in time is at 3 pm.
Pets above 20lbs. are not allowed.
Nestled within mountain valleys, this lakeside resort offers views of karst formed natural formations and the lush vegetation surrounding them. This IHG resort has integrated the natural beauty of its surrounding area into its interior design as well as cuisine. The multiple restaurants on the property utilize their own garden grown produce to create traditional and western dishes.
Location: Qiandaohu Xianshan Peninsula, Chun'an County, Hangzhou, 311700, Mainland China
Average Cost: $140 per night
Top Amenities
Stunning mountain views.
Indoor and Outdoor pools.
Rooms available with terraces.
Children's playground indoors.
Resides lakeside.
Three restaurants onsite.
Pros
Excellent price point per night for the property.
Spa services are available.
Cons
No pets are allowed on the property.
One of the newest resorts on Grand Cayman, the Seafire is a great choice for adults on vacation. As there is an age minimum of 21 years, it is a calming escape for those who wish to avoid large family groups. If you choose this resort, be sure to take in the open architecture and reserve one of the beachside bungalows.
Location: 60 Tanager Way, KY1-1303, Cayman Islands
Average Cost: $700 per night
Top Amenities
Unique open architecture.
Onsite pool.
Beachside resort.
Multiple oceanfront pools.
Three restaurants on the property.
On-the-beach dining options.
Pros
Multiple bungalows for rent.
Suites with large patios.
Cons
Minimum check-in age of 21.
Centrally located within the heart of London, this IHG property is an excellent choice when traveling for business or pleasure. Its location is one of its best selling points, however, it also offers a restaurant onsite and classical design throughout.
Location: One Hamilton Place, Park Lane, London, W1J 7QY, United Kingdom
Average Cost: $467 per night
Top Amenities
Great location, only a 15-minute walk to Buckingham Palace.
Supervised childcare is available.
Restaurant onsite.
Private Picnics are available.
Bar and lounge on property.
Multilingual staff.
Bicycle rentals available.
Luxurious furnishings throughout.
Pros
Only a 14-minute walk to Victoria station.
Within a short distance, the London tourist spots of Big Ben and Piccadilly Circus.
Suites are available.
Cons
An average 38-minute drive from London Heathrow Airport.
Pets are not allowed unless they are service animals.
This historic property sits within some prime examples of French architecture and design. From ornate frescos to sculptures and fountains, Le Grand Paris exemplifies the beauty that Paris is known for. It is located in a central area that allows for quick transportation Paris's most popular attractions and has onsite car rentals available. The best part of this property is the view of Paris streets that can be gleaned from rooms with a balcony, so be sure to request a view with your stay!
Location: 2 Rue Scribe, Paris, 75009, France
Average Cost: $415 per night
Top Amenities
Incredible views of Paris streets from balcony windows.
Stunning architecture throughout the hotel and suites.
Located within a 15-minute walk to the Palais Garnier and Champs-Elysees.
Coffee shop on property.
Housed within a historical building built in 1862.
Pros
Restaurant and bar on the property with continental breakfast offerings every morning.
Onsite car rentals are available.
Hypoallergenic bedding throughout the property.
Cons
Valet parking rate of 45 per night.
Late checkout is subject to availability.
Property Recommendations in the United States
Located within the Rocky Mountains, this rustic getaway offers its guests a chance to escape the hustle and bustle of the city. With a library onsite, guests can choose to curl up with a good book near the blazing fireplace and unwind. As the property offers private cabins, guests can enjoy privacy, silence, and seclusion with their stay.
Location: 52068 West Fork Road #38 Dolores, Colorado 81323
Average Cost: $950 per night
Top Amenities
Stunning mountain views.
Restaurant, bar, and lounge onsite.
Historic lodge built in 1885.
Garden onsite.
Library on the property.
Two pools; one indoor and one outdoor.
Spa services are available on the property.
Private cabin rentals are available.
Pros
Remote location.
Most rooms have a balcony or patio.
Pets are allowed for an additional fee.
Cons
90-minute drive to Telluride Ski resort.
Limited dining options for such a remote location.
This IHG property harkens back to its 1950s roots with its Malibu style and quirky decor. Perfect for any California escape, this resort offers ocean views and a chance to take them in on its rooftop terrace.
Location: 23033 Pacific Coast Hwy Malibu, California 90265
Average Cost: $575 per night
Top Amenities
Near the beach with vast ocean views.
Coffee shop and café on site.
Beach umbrella rentals are available.
Rooftop terrace.
Library onsite.
Pros
Beach nearby with great surfing opportunities.
Balcony and patio rooms are available.
In-room massages are available.
Cons
50-minute drive to the nearest airport.
24-minute drive to Santa Monica pier.
No pets are welcome at this property.
The Venetian has been a staple resort of the Las Vegas strip for decades. With multiple pool options, and entertainment onsite, as well as a Casio Vegas is known for, you will not experience a dull moment with a stay at the Venetian.
Location: 3355 Las Vegas Boulevard South, Las Vegas, Nevada, 89109, United States
Average Cost: $350 per night
Top Amenities
Located on the famous Las Vegas strip.
Within walking distance of an abundance of entertainment and dining options.
Casino on site.
Four coffee shops.
Private dining options.
Yoga and Pilates classes are available.
Art gallery on site.
Pros
Free parking for guests
Children stay free.
Multiple restaurants
Two poolside bars.
Seven outdoor pools.
Nightclub on site.
Cons
Resort fees.
Guests report long lines for the check-in process.
Located in the Midtown neighborhood of Nashville, this hotel resides next to Vanderbilt University. It offers guests a rooftop pool, food options onsite, and access to the Woodhouse Day Spa. This IHG property is a perfect pick for those wishing to experience the design and energy unique to Nashville.
Location: 2021 Broadway. Nashville, TN 37203
Average Cost: $295 per night
Top Amenities
Beautiful skyline views and modern architecture.
One restaurant, bar, and coffee area on site.
Cook-to-order breakfast is available.
The Woodhouse Day Spa is onsite and offers a variety of treatments.
Seasonal pool available April through October.
Pros
Pets stay for free. Water and food bowls are available upon request.
Children stay free.
Rooftop Terrace.
Cons
Parking fees for guests.
Minimum check-in age of 21.
Sitting adjacent to Santa Monica Boulevard, La Peer Hotel is a prime spot for those wishing to explore West Hollywood. The decor mimics the classic Hollywood style of the area, and can be seen throughout the properties 105 guest rooms and rooftop event space.
Location: 627 La Peer Drive, West Hollywood, CA, 90069
Average Cost: $390 per night
Top Amenities
2 bars onsite
Restaurant on property.
Outdoor pool.
Free area shuttle and use of bicycles for guests.
Pets stay free with water and food bowls available.
Pros
Children stay free.
Pool bar.
Limo service available.
Cons
Parking rate of $65 per night.
Staying true to Austin's "Keep Austin Weird" vibe, this hotel embraces the style of Texas's live music capital. Its vibrancy can be seen throughout the luxury property as well as its emphasis on live music events. Be sure to consider this property the next time you're in town for ACL or SXSW!
Location: 605 Davis Street, Austin, TX, 78701
Average Cost: $300 per night
Top Amenities
Coffee shop and café on site.
Outdoor pool with poolside bar.
River views.
Rooftop pool.
Pros
Located in the Rainey Street area with easy access to vibrant nightlife and restaurants.
Pet friendly.
Conference spaces available.
In-room messages are available.
Cons
$60.62 parking fee per night.
Combining the natural beauty with Portland with the bustle of its city, this IHG property is located right between the two. Perfect to relax and enjoy the views, while within a short walk to entertainment and events. The highlight of this property is its access to the marina for guests to enjoy Portland from the water.
Location: 1510 S Harbor Way, Portland, OR, 97201
Average Cost: $230 per night
Top Amenities
Marina access for guests.
Portland aesthetic design throughout.
24-hour fitness center.
Free bicycle use for guests.
Onsite library.
Pros
Pets stay free.
Gold lessons at a nearby location.
Hiking and biking trails near the property.
24- hour business center.
Cons
Located 24 minutes from Portland International Airport.
Valet parking at a rate of $49 per night.
FAQs
Question: Are IHG hotels pet-friendly?
Answer: Some IHG properties are pet friendly, while others are not. A few are very pet friendly and offer pet water and food bowls. For a complete list of which hotels allow pests, check out the IHG webpage.
Question: Which IHG hotels have kitchens in the rooms?
Answer: Four of the IHG brand hotels offer kitchens within select rooms on the property. The brands include:
• Atwell Suites
• Holiday Inn Club Vacations
• Candlewood Suites
• Staybridge Suites
Question: When was IHG established?
Answer: InterContinental Hotels Group as a corporation was established on April 15th, 2003. IHG's story begins long before their incorporation date, in 1777, with the establishment of a brewery, which would eventually grow to incorporate multiple facets of hospitality and become a global resort brand.
Best IHG Hotels: The Bottom Line

IHG offers excellent options for luxury and boutique hotels across the globe. For budget options, check out its famous Holiday Inn line. For extended stays, consider Candlewood or Staybridge Suites. While IHG offers a wide variety of accommodations to fit any budget, its properties truly shine with its luxury offerings.
These include brands such as Six Senses, Regent, Vignette, Kimpton, Indigo, and its classic InterContinental. To find the most amenities and specialties offered, book your next stay at one of these IHG luxury properties!
Read More:
• Buy IHG Points Right Now and Get a 100% Bonus!
• IHG 1000 Bonus Points and 4x Point Earnings
• IHG Ambassador Program UK Full Guide – Is It Worth the Price
• Cheapest UK IHG Free Nights with IHG Reward Points – Stay for Free
• What Do IHG Platinum Members Get – IHG Platinum Benefits
• IHG Free Night Extension: All You Need to Know About It