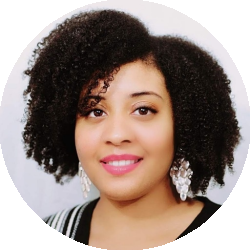 Latest posts by Candis Pope
(see all)
If you want to save money with Marriott, one of the best ways to do so is by signing up for a Marriott Bonvoy membership. This is a program that I have leveraged for many years, and it's been quite helpful.
I love getting discounts on my travel expenses, so points are a lifesaver for me. But if you are new to the Marriott reward program, you may be wondering, "Do Marriott points expire?" Well, I'll delve into the answer to that question in the content below. If you're curious to learn more, just keep reading!
The Bottom Line Up Front
In my opinion, Marriott offers one of the best hotel rewards programs. I stay at Marriott hotels quite often, so I'm thankful for Bonvoy points.
The good thing about Marriott is that they provide an abundance of ways for members to earn and redeem points. My suggestion is that you sign up for this free membership, even if you don't stay at Marriott hotels often. Trust me, it'll be worth it!
Do Marriott Points Expire?
Yes, unfortunately, they do. If your account doesn't have qualifying activity for two years, your points will expire. So, make sure to keep your account active to keep your points! You can do this by, of course, staying at Marriott hotels, but also by using a Marriott Rewards Credit Card, making purchases through the Marriott Rewards Marketplace, or transferring points to airline miles.
It's important to note that gifting or transferring your Bonvoy points doesn't extend your expiration date. It doesn't count as a qualifying activity. The good news is, Marriott makes it so easy to earn reward points and keep your points intact. Here are a few ways to do so:
Hotel Stays
One of the most common ways to earn Marriott Bonvoy points is to stay at a Marriott hotel. Staying at a Marriott hotel doesn't have to be complicated. Even if you don't go on a big vacation, you could always rent a hotel room for one night and do a staycation in your hometown.
It's a smart way to keep your points in good standing. There are more than 7,000 Marriott hotels to choose from. Not to mention, you can earn Marriott Bonvoy points for purchasing food and drinks at your hotel or resort.
Cruise Vacations
Did you know that Marriott is partnered with several cruise lines? You can rack up points when you book a cruise via Bonvoy. Booking a cruise this way allows you to earn 3X points for $1 spent on a qualifying cruise.
Rental Cars
When you go on a vacation, you usually have to rent a car, right? Thankfully, Marriott also allows you to earn Bonvoy points when you rent a car. Marriott is affiliated with Hertz rental car. So, when you book a vehicle with them, you'll get a percentage off the base rate, plus Marriott points.
Partnerships
Marriott is partnered with a number of different brands. One of those is Uber. You can actually earn Marriott reward points when you take an Uber ride or order Uber eats. It's that easy!
Also, some credit cards work well for earning complimentary Marriott room nights. Both American Express and Chase Ultimate Rewards allow you to transfer the points on your credit card to Marriott Bonvoy for free hotel stays.
Purchasing Points
This option is a bit unorthodox, but I love it! You can buy points from Marriott, which makes things so much easier. Of course, you don't want to spend money on points regularly, but it's a good idea to be strategic about it. For instance, Marriott runs promotions where they'll give extra points when you buy them at a certain time. I like to take advantage of promotions and get double or triple the number of points that I paid for.
A lot of times, the points that I get when I buy them are significantly greater than if I were to book a hotel stay. I have bought Marriott points many times, especially when I want to upgrade to a different membership status before a trip.
Credit Cards
Credit cards are a no-brainer when you want to earn lots of Marriott Bonvoy points. Here's a closer look at each credit card:
Marriott Bonvoy Boundless Credit Card from Chase
This card offers 6X the Bonvoy points for every $1 spent at Marriott hotels and 3X the points on gas and groceries. Plus, you'll get 2X the points on all other purchases. Also, you will receive 15 elite night credits, as well as a free night after your anniversary year. When you sign up for this credit card, you automatically get Silver status.
Not to mention, this credit card comes with a signup bonus of 100,000 points if you spend $3,000 within the first 90 days. This card has a $95 annual fee.
Marriott Bonvoy Bold Credit Card from Chase
You get 3X points for $1 you spend at Marriott hotels, 2X points for travel purchases, and 1X points on every other purchase. This card also includes 15 elite night credits and a free night after your account after your card anniversary.
As a signup bonus, you'll receive 60,000 points when you spend $2,000 within the first three months. What's even better, there's no annual fee for this card.
Marriott Bonvoy Bevy American Express Card
This credit card provides 6X the Bonvoy points for every $1 spent at a Marriott location. Furthermore, you'll receive 4X points at grocery stores, and 2X points for eligible purchases.
You automatically get Gold status with this particular card. Plus, you'll receive 1000 extra points for all of your eligible stays. However, there's a $250 annual fee for this card.
Marriott Bonvoy Business American Express Card
This credit card provides you with 6X Bonvoy points for every $1 spent at Marriott hotels, 4X on gas and restaurants, and 2X on other purchases.
You'll get a 7% discount on rooms, as well as Gold status. With this card, you'll receive 2 free night rewards along with 15 Elite night credits. If you spend $4,000 in the first 90 days, you'll get 100,000 bonus points. This card has a $125 annual fee.
Marriott Bonvoy Brilliant American Express Card
This card comes with 6X the Bonvoy points for every $1 spent at Marriott hotels, 3X on airfare and at restaurants, and 2X on other purchases.
You'll instantly achieve Platinum status with this card, plus you'll get a $100 luxury credit. Also, this card includes 25 Elite Night credits, and a $300 dining credit. If you spend $5,000 in the first 3 months, you'll get a150,000 bonus points. This card's annual fee is $650.
Redeeming Marriott Points
Hotel Stays
Per usual, the standard way to earn Marriott points is by staying with Marriott. If you've accumulated points over time, it's a good idea to use them towards free nights. It doesn't matter if you are going on a big vacation, or you just want to get away for a little while, getting a discount on your stay makes the experience a lot better.
Shopping
If you don't travel all the time, that's okay, you can still redeem Bonvoy points. A good way to redeem points is by shopping with Marriott partners. You can buy different types of merchandise—from home goods to luggage. Not only that, but your Bonvoy points can also be used to purchase gift cards.
I like to use this option from time to time. If I have an abundance of points, and I need travel accessories, I'll shop with my points to save a little money for my vacation.
Travel
In the same way that you can earn points for travel expenses through Marriott, you can redeem them too. So, for cruises, airfare, and rental cars, your points can help pay for them. Also, since Marriott is partnered with Chase, you can book travel using the Chase Ultimate Rewards portal to save a little money. This is beneficial if you have a Marriott Boundless credit card.
Marriott Bonvoy Moments
If you're anything like me, you love adventure. When I go on a vacation, I like to explore. That's why Marriott Bonvoy Moments is one of my favorite perks.
With this option, you can book experiences like tours and concert events. It's a great way to experience fun stuff while you're on vacation—without having to spend your money.
FAQs
Question: Can I Return Bonvoy Points?
Answer: Unfortunately, you can't. Once you purchase or gift points, they are non-refundable. You can purchase up to 100,000 Marriott points, and they must be bought in increments of 1000
Question: How many points do I need for a free night?
Answer: The answer to that question depends on the hotel that you want to stay in. If you're looking at a lower-end Marriott hotel, free nights can be redeemed for as low as 5,000 points. The good news is, if you want to book a nicer room, and you don't have enough points, Marriott allows you to book rooms with cash and points.
Question: Is Marriott Bonvoy a tiered program?
Answer: Yes, it is. There are several statuses that you can move through as a Bonvoy member. The higher the status, the more perks you'll receive, and the better hotel experience you'll have. The Marriott Bonvoy statuses are Silver, Gold, Platinum, Titanium, and Ambassador.
My Closing Thoughts on Marriott Bonvoy

If you don't have a Marriott Bonvoy membership, you're really missing out. I enjoy this program so much, and it's helped me save lots of money on my travels. Even though Marriott points expire, I feel like it's relatively easy to maintain them. Again, even if you're not traveling and staying at hotels, you can use one of the other methods for earning points to keep your account in good standing.
So, sign up for a Bonvoy membership! You'll be happy you did.
Read More: