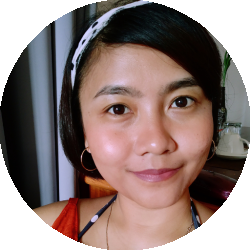 Latest posts by Marya Sutimi
(see all)
In terms of quantity, Hyatt may not have a portfolio as extensive as other hotel chains like Hilton or Marriott. However, with more than 1,000 properties worldwide, Hyatt offers some of the best resorts for all types of travelers. Operating in six divided regions, Hyatt offers their services under various brands targeting a different market in each property. In this post, I'll focus on the best Hyatt resorts in each region to help you decide which Hyatt resort is worth splurging your points for. 
Deciding which Hyatt resort is the best for your next trip will depend on the destination you want to go to or the kind of activities you want to do during your travel. So I will split the category into locations based on each region listed on the World of Hyatt website.
Bottom Line Up Front
I think it is unfair to create a list of the best Hyatt properties in the world if I only write about some popular locations known by mainstream travelers. So this time, I highlight the best Hyatt resort in each region so it will be easier to sort out, depending on what part of the world you're planning to visit next time.
My personal favorite is Secrets St. Martin Resort & Spa, as it's a top-notch destination for a romantic getaway, with its all inclusive resorts package that makes it worth the money to stay on the island. But other than that, I'd also recommend Hemingway Nairobi Hotel if you love history and adventure and plan to spend a holiday with your family.
World of Hyatt: Is it Worth Signing Up for a Membership?
Compared to the other loyalty programs like Mariott Bonvoy or Hilton Honors, Hyatt points are considered the best value, with 1 point worth approximately 1.7 cents.  All new members will be eligible to earn five base points for every $1 USD spent on any Hyatt properties or merchant partners. The rewards progress simultaneously with your status tier. Their Elite status, Globalist, can get 30% bonus points from every transaction. 
Apart from the points earned, as a member of the World of Hyatt, you will also get extra benefits, including member rates, room upgrades, and club access on each Hyatt property you're staying in!
Tips to Maximize World of Hyatt Loyalty Program Membership
World of Hyatt is one of the most valuable loyalty programs you can sign up for at no cost. And the good news is that you can start using your membership rewards as soon as you're registered in their program. From member rates on their official website to some additional in-hotel benefits!
Similar to some other loyalty programs from other hotel chains, the tier status in the program matters as you will have more benefits to taking advantage of the full rewards as a member.  Now that you know some of the best Hyatt resorts in the world, you may want to find out how to maximize your membership to get more perks while staying with the World of Hyatt membership. 
Here are some things you can do to earn more points and get more rewards with the World of Hyatt membership!
Book your stay at any Hyatt properties. In addition to the branded hotel chains, you can also use your membership when you stay at any property under Small Luxury Hotels of the World or MGM resorts.
Add your points by purchasing in-hotel services in any Hyatt property, including dining and spa services.
Transfer your miles from Hyatt's airline partners. World of Hyatt has a partnership with more than 20 major airlines in the world, so you can also take advantage of that if you're a frequent flyer of American Airlines or any of Hyatt's airline partners.
Sign up for the World of Hyatt Credit Card to earn up to 60,000 bonus points on your first transaction!
Selection Criteria
According to the World of Hyatt, they split their properties based on their location within the six regions, including:
The United States & Canada
Caribbean & Latin America
Europe
Africa & Middle East
Asia
Australia & Pacific
So I based the best Hyatt properties based on each region listed with a few highlights as below:
Range of activities you can do around the property.
The gastronomy experience will be based on the rate of restaurants in the resort and how easy it is to explore local restaurants around the property.
The value of money and points you spend to stay at the and points you pay for your stay.
So, let's see what I've compiled on the best Hyatt resorts for your romantic getaway!
The Best Hyatt Resorts
The land of surf and sun, California might be one of the best states in the USA that offers many activities, no matter how you travel. Whether traveling alone or with friends and family, Alila Marea Beach Resort in Encinitas is my top option for the best Hyatt resort to spend your holiday to the fullest!
Alila Marea Beach Resort is under Category 7 property in the World of Hyatt Program, so the good news is that you can get a free night for as low as 35,000 points from your membership per night. Situated on the beachside, you won't run out of beach activities around the resort.
Even if you want to take a break from beach activities, Alila Marea Beach Resort also offers free use of Electra Go!, the electric bikes reserved for the guests, and a free shuttle if you want to explore beyond the resort area. Although the address is under Encinitas, Alila Marea Beach Resort is actually located around 5 miles from the city center between Carlsbad and Leucadia beach towns.
The good news is that you'll never run out of ideas on things to do in Encinitas as it offers various activities for everyone. As the location is not too far from Carlsbad and Leucadia, you can also enjoy the nearest beach towns to enjoy your time together in California!
Pros:
Alila Marea Beach Resort's location is stunning! Nestled between the Batiquitos Lagoon to the east, Ponto Beach to the north, and the Pacific Ocean to the west.
All rooms face the ocean or the lagoon, so you'll get a nice view either way.
The rooms come with a lovely terrace outside.
Friendly staff with accommodative service.
Each room also comes with a Nespresso coffee machine for coffee lovers.
They have some F&B outlets you can opt for, from a coffee shop and a bar to a poolside restaurant!
Cons:
The pool size is a bit small, although who needs a pool when you have plenty of beach options around?
The wood-based key card doesn't function well on the room doors and elevator.
Most suitable for a romantic getaway, Secrets St. Martin Resort & Spa is your best bet if you plan to take your beloved one for a vacation!
Situated on the secluded bay of Anse Marcel on the northern part of the island, Secrets is an adults-only all-inclusive resort, so it won't be suitable if you're planning to travel with your family. If you're a World of Hyatt member, you can also get a free night's stay at St. Martin Resort for as low as 25,000 points per night.
Whether you go there for a honeymoon or just a short getaway on the island, there are many things to do around the resort. From snorkeling to enjoying a spa day, it's an excellent place to unwind while soaking up the tropical sun on the island. As an all inclusive resort, Secrets St. Martin Resort & Spa is also a good option since you don't have to spend extra money on your daily meals. Spare some cash for tips, but you can eat anything served at the bars and restaurants inside the resort. 
Pros:
Secrets St. Martin Resort has many available suites that suit your needs. Garden view, mountain view, or marina view.
Varieties of menus at the bars and restaurants inside the property, from breakfast to dinner. Whether you want to enjoy the local Caribbean cuisines or try their signature Pan-Asian delicacy.
Everything is well-served at no extra cost.
Secrets St. Martin Resort has one of the biggest infinity pools in the Caribbean with top-notch spa services!
There are lots of activities to do around the resort. Whether you want to enjoy a stroll on the beach or play a full-size chess board.
You can also reserve their private wine cellar to enhance your romantic dining experience.
Cons:
Each restaurant on the property has its own opening schedule, so while you have plenty of options for lunch or dinner, you can't enjoy everything simultaneously every day.
Some areas in the resort have no elevator access, so it's not disability-friendly.
It's not the type of resort where you can bring your kid.
Dubbed as the first European destination for family holidays, London is also suitable for other types of travelers. Whether you travel solo for business or pleasure or go there for a romantic getaway, London has its magic for everyone.
Built in 1884, Andaz London Liverpool Street is a building that dates back to the Victorian era. Formerly known as the Great Eastern Hotel, the hotel building was previously the Bethlehem Royal Hospital site, which was the first mental asylum in the capital city. For the background story, the Andaz London Liverpool Street hotel building is now listed as a National Heritage in the UK.
Only walking distance from Liverpool Street tube station, Andaz London Liverpool Street is also an excellent option if you plan to arrange a DIY London tour using public transportation. You can also use as low as 21,000 points per night for a free night's stay at Andaz London Liverpool Street.
Pros:
It's a historical building with a great location, only walking distance from hotspot areas like Spitalfields, Shoreditch, and Brick Lane.
Close to the tube, it's also suitable if you rely on public transportation to get around.
The property perfectly combines the modern and vintage history they possess in the building. You will expect the street-style arts that may differ in each room!
A welcome snack is provided, and there's a communal table where you can get free-flow snacks and complimentary drinks.
Andaz London Liverpool Street is home to some hidden Masonic temples, which could be fun to explore with your family. Ask the staff to show you the original Freemason's meeting lodge.
A top-notch buffet breakfast experience served in its very own 1901 Ballroom!
You'll never have to complain about having nothing to eat! The restaurants inside the hotel have a lot of things to offer. Keep it casual with some good food and coffee at Rake's Cafe Bar, or enjoy the fresh sushi or sashimi at Miyako, one of London's top five Japanese restaurants.
Interconnecting rooms are available at Andaz London Liverpool, which is suitable for a family getaway!
The gym, spa, and sauna services are open for 24 hours!
Cons:
Lousy check-in system, especially if you stay during peak season!
A fantastic destination for adventurous travelers, Nairobi in Kenya has endless activities for anyone determined to fulfill their thirst for adventure. From visiting Nairobi National Park to arranging a safari tour at Masai Mara, it's a good reason why you should add Nairobi to the bucket list for your next trip!
A hotel with an old colonial-style villa, the Hemingways Nairobi Hotel is an excellent option if you're looking for a peaceful place to stay with beautiful gardens. While it's a bit further from the city center, the hotel is located not so far from the famous rehabilitation for orphaned elephants, David Sheldrick Wildlife Trust.
If that's not enough to lure you in, it's also located in the suburban area where Karen Blixen lived and operated her coffee farm. If you get a chance to read her book, "Out of Africa," you'll find some easter eggs around the property related to the book, making it worth checking out!
Listed as Category 7 of Hyatt properties, Hemingways Nairobi Hotel is considered one of the high-end Hyatt resorts in Africa that will cost 30,000 points for a complimentary stay with your membership of the World of Hyatt.
Pro:
Set over the foot of the Ngong Hills, Hemingways Nairobi Hotel not only offers a stunning view of its surroundings, but the area is also so peaceful.
Top-notch service and facilities. You can unwind on sunbeds by the pool or head to the spa and sauna after a long day on the safari.
The main restaurant, The Brasserie, serves international dishes from Moroccan tagine to Thai curry. You can also have classic cocktails made for you by their expert mixologist.
The restaurant serves one of the best steaks in Nairobi, so don't forget to try it out while you're there!
Spacious room with king-size beds with shower room and walk-in closet!
The buffet breakfast is not only generous but also delicious!
Each room has a terrace or balcony with sun loungers, making it a perfect spot to casually chit-chat with your partner.
While it may be pricey for a solo traveler, the Hemingways Nairobi Hotel is suitable for all types of travelers.
Cons:
Due to the secluded location, expect to spend around 40 minutes from the Jomo Kenyatta Internal Airport. It may even take longer if you have to deal with bad traffic in the capital city.
One of the most popular honeymoon destinations in Asia, Maldives is known for its stunning atoll and top-notch resorts around the country. Park Hyatt Maldives Hadahaa is one of them!
Park Hyatt Maldives Hadahaa is the property under Category 7 of the World of Hyatt, and you can get a complimentary stay for 30,000 points per night. Located in North Huvadhoo, it's not the most accessible property to travel to, but I promise the experience will be worth the hassle!
You can take an hour's flight from Male Airport to Kooddoo Airport. Remember that with transit time between the flights and boarding time, you can spend 4 hours at the airport. Afterward, you still have to take a 30-minute speedboat. Prepare for a long, exhausting journey before you step your foot into what's resemblance to paradise!
You can arrange round-trip transfers by the resort, which will cost you around $520 per pax. The fee already includes the flight and speedboat tickets.
Pro:
Straightforward check-in process. All the check-in requirements are done on the speedboat. Once you arrive at the resort, the staff will give you a buggy ride straight to your villa.
The exclusive location, with plenty of things to do, from spa to snorkeling or diving! You can rent snorkeling equipment for free from the Dive Center close to the main pool.
No matter where you stay at Park Hyatt Maldives Hadahaa, you'll have easy access to the sea.
If you want to pamper yourself, you can book a spa at the Vidhun Spa. Suitable for honeymooners or couples, they have five treatment rooms with an adults-only swimming pool.
They have two main restaurants – the Dining Room and the Island Grill. I'd personally recommend the latter for a fine dining experience.
Cons:
Unless you're a Globalist member of the World of Hyatt, you don't get a complimentary breakfast at Park Hyatt Maldives Hadahaa. The breakfast package starts from $25 per pax.
All the prices shown don't include tax.
Best Hyatt Resort in Australia & Pacific – Park Hyatt Sydney
Enjoying the city light by the harbor facing Sydney Opera House is one of the things you shouldn't miss in Australia. The good news is that Park Hyatt Sydney is only walking distance from all these scenes. Being one of the most expensive cities in the world, it's not surprising that Park Hyatt Sydney is in the highest category of the World of Hyatt properties. In exchange for a free stay at Park Hyatt Sydney, you can redeem 40,000 points per night. 
Dubbed as the best Park Hyatt hotel in the world, staying at Park Hyatt Sydney is guaranteed a luxury experience combined with a great location and heaps of things to do in the capital city of New South Wales.
Pros:
Location is the key. All the must-visit spots in the city are only walking distance from Park Hyatt Sydney.
My personal favorite is the bathroom. With marvelous marble and a spacious bathtub, the bathroom has a fancy heated Japanese toilet that makes you wonder whether you could return to the standard toilet!
If you're lucky, you can get your very own Sydney Opera House view straight from your room.
Spacious room with luxurious amenities.
Their full-service spa has five treatment rooms, including the couple room where you and your partner can pamper yourself with an excellent massage.
You'll never go wrong with the menu in their bar and restaurants. You can go to The Living Room to enjoy light bites and afternoon tea. Or head over to The Dining Room if you prefer top-notch European cuisine.
Cons:
No complimentary breakfast. You can pay $45 AUD per pax to enjoy their signature full breakfast. 
FAQs
Question: How much do you have to pay for a World of Hyatt membership?
Answer: It's free! Sign up directly on the World of Hyatt website, and you can start earning your points on your first stay. Some limitations may apply, depending on your membership tier. The latter will affect the earning and use of membership benefits, including base points, bonus points, and free night awards.
Question: What are the tiers of the World of Hyatt membership?
Answer: There are four tiers of membership for the World of Hyatt program. Each tier has its own perks and rewards as the following:
• Hyatt Member is the automatic membership status you earn when you first sign up for the program. You will receive five base points for every dollar you spend at Hyatt properties and their merchant partners. At this stage, your reward is pretty limiting. However, you will be eligible for member rates and can use the points earned for the next transaction.
• Discoverist status is earned when you've stayed for ten qualifying nights at Hyatt properties or made your first 25,000 base points from your transactions, whichever comes first. At this point, you will also get 10% bonus points on top of the base points earned from every transaction you make at Hyatt properties and their partners.
• Explorist status can be achieved when you've accrued 30 nights stay at Hyatt properties or earned 50,000 base points from your transaction. You will also be eligible for 20% bonus points in addition to the base points you earn for every dollar you spend at any Hyatt properties.
• Globalist status is earned when you've achieved 60 qualifying nights at any Hyatt properties or earned 100,000 base points. As a Globalist, you will get the most benefits of the membership. You'll earn 30% bonus points for every base point in your transaction and be eligible for free access to the lounge and clubs at any Hyatt properties you're staying in.
Question: Do Hyatt points expire?
Answer: Yes. All perks and rewards, including your points in the World of Hyatt loyalty program, will be forfeited if there is no activity in 24 consecutive months. After that, the points you earned before your hiatus will be obsolete. The good news is that your membership will remain active. While you won't be able to reinstate the previous points you earned, you'll still be able to get points for your next transaction using your loyalty program.
Conclusion

Hyatt has a diverse portfolio when it comes to its properties around the world. On top of that, they have some of the best resorts in the world, so it's hard for me to pick just one in each region!
As a history buff who gets used to traveling solo myself, I personally loved my experience of staying at Andaz London Liverpool Street not only because of its historical building and services but also because of its strategic location which makes it easier for me to explore the other area in London.
Recommended Reads:
• Hyatt Alternative Sites to Book Accommodation for Your Travel
• How to Earn Hyatt Points
• How Much are Hyatt Points Worth