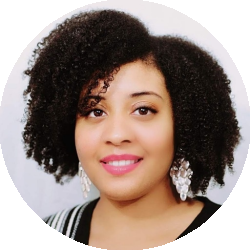 Latest posts by Candis Pope
(see all)
Hilton is one of my favorite hotel chains. I trust them because they are considered a luxury brand, and I can trust that I'll have a comfortable, clean experience when I stay with them. But what I love even more is being able to use their membership rewards program.
Hilton Honors has been such a huge money saver for me, and it makes me even more excited about staying with Hilton. Not only do I have good experiences with them, but I can leverage their points system to my advantage.
One of the ways that I do that is by earning points and using them in a variety of ways. One of those ways is by transferring them to one of Hilton's partners. If you're new to Hilton Honors, and you're trying to figure out how to transfer Hilton points, don't worry, I've got you covered. I'll explain all of that in detail in the content below. Just keep reading!
The Bottom Line Up Front
The cool thing about Hilton is that you can do so much as a Hilton Honors member. For a long time, I didn't realize all of the benefits that came along with being a member. If you're enrolled in the Hilton Honors rewards program, I urge you to learn about the different ways that you can use your points.
There have been times when I've transferred my hotel points to an airline to get a free flight. I'm very strategic about it, and I'll explain a little bit more about that later in the article.
What I will say, is that you have to use your discretion when transferring points to partners because the conversion rate doesn't always make sense. You will usually get more value out of your Hilton points when you use them to book a Hilton hotel room. But nonetheless, having the option to transfer them is incredible.
How to Transfer Hilton Points
Hilton points are transferable for two reasons: transferring to another member or to a partner. If you want to transfer your points to another Hilton Honors member, just know that the transaction is irreversible.
Also, Hilton Honors points can be transferred to other Honors members in increments of 10,000. There isn't a limit to the number of points that members can transfer or receive. 
Fees are determined by the number of points that you transfer out of the account. After you've transferred 200,000 points within a calendar year, transfers are free after that time. Here are the steps for transferring points to another member:
In your Hilton honors account, go to the Transfer Your Points page, and choose the number of points that you want to transfer.
Once you've done that, put in the member information of the individual you'd like to transfer the points to.
Then, hit submit. It's that easy!
Transferring Points to a Transfer Partner
With Hilton, you have the option to choose how you want to use your points. If you have points that you'd rather use on things other than a hotel, you can transfer those points to a partner, such as an airline. To transfer points to a partner, here's what you need to do:
Go to the Hilton website and find the Exchange Points section of the site.
Next, you need to put in your Hilton Honors information. Once you sign in, you'll see the exchange points page. There is a box that's labeled Use Points To Get Miles.
Click that and choose the drop-down box that allows you to add a new travel partner. In the drop-down, it'll say, Is your travel partner missing from the list? There's a link beside that question that's labeled Add One Now.
Next, you'll be directed to the Preferences page. From there, you can select the Preferred Travel Partner section and choose the partner name. Once that's done, put in your member number and click save changes.
After you've done that, go back to the Exchange Points section of the website and Click Use Points To Get Miles. Now, your transfer partner should be there under the Transfer Partner drop-down box.
Select the amount that you want in the Exchange Rate column and hit next. Once you've done that, verify that the info is accurate and click Submit.
Transfer Hilton Points to Airlines
In case you were wondering, Hilton is partnered with numerous airlines, some of these include the following:
Delta Airlines
China Eastern Airlines
Asiana airlines
Qatar airways
Malaysia airlines
United Airlines
Virgin Atlantic
Malaysia Airlines
United Airlines
Other Ways to Use Hilton Points
Not only can you transfer your Hilton membership rewards points, but you can also pool and buy them. Here's how:
Hilton Points Pooling
Pooling is a cool way to earn Hilton points faster. To get started, you have to designate a Hilton member to be your points pool group's leader. This is the person who will collect the points in their account. It's a good idea to assign a pool leader to the individual who has the highest elite status. 
That way, when the pool members redeem an award night, they'll enjoy the status perks. Once the leader has been selected, the leader should email all the members via a link under Hilton's Pool Points page. This can be found under the Points Tab on the website. A pool can consist of up to 11 people.
Via a link, the email invites all the pool members and after everyone accepts the points pooling, the members can transfer their points using the invitation email. Be advised that transferring points back and forth isn't possible. Therefore, it's important to select a leader that you trust because all points are directed to that person's account. This option works well for large families or friends who travel together often.
Sometimes it's difficult to earn award nights when you're trying to do it alone, but points pooling allows everybody to pitch in.
Buying Hilton Points
This is a good option for individuals who want to gain a higher Hilton Honors status quicker. It also helps when you want a free night, but don't have enough points to meet the mark. You can purchase up to 80,000 points each year.
Log into your Hilton Honors account and go to the Buy More Points page. Then, select the number of points that you want. It'll take up to 24 hours for the points to appear in your account.
I like to buy points when Hilton runs deals on them. In most cases, the price for points is significantly lower than the amount you'd pay to book a hotel room.
How to Gift Hilton Points Status
You can gift Hilton points, but it's almost the same as transferring points to another member.
To gift points, simply sign into your Hilton Honors account, select Points from the main menu, go down to the bottom of the page, and select Gift Points. Then, fill out the form and hit Submit.
I want to point out a really cool feature that Hilton has. You can gift a higher Hilton Honors status of Gold or Diamond once you stay at Hilton for a certain number of nights. So, for instance, if you stay at Hilton for at least 40 nights in a year, you can gift Gold status to a member.
If you stay at least 70 nights, you can gift Diamond status to another member. Once you stay for the qualifying number of nights, Hilton will send you an email that provides instructions on how to submit the information to your friend or loved one.
It'll offer a reward code, followed by a link that your friend has to follow in order to claim the code. Once your friend has accepted it, their Gold or Diamond status will automatically be applied, and it's valid for 365 days. 
It's important to note that the number of nights for these particular perks may change. In the past, you had to stay at least 60 nights for Gold and 100 nights for Diamond. So, the number of qualifying nights might fluctuate depending on Hilton's policy.
Ways to Earn Hilton Points
Transferring points is great, but in order to have something to transfer, you need to earn points. Here are a few of the ways to earn Hilton Honors points:
Hotel Stays
One of the main ways to earn Hilton Honors points is, of course, through staying at Hilton hotels. You can earn 10 points or more per $1 spent on your room, depending on the hotel brand and your Hilton Honors status.
Lyft Rides
If you're looking for a new way to earn points, consider Lyft rides. You can now link your Hilton Honors and Lyft accounts to earn points on eligible rides. Just remember to complete your ride and pay with an eligible card linked to your Hilton Honors account.
I used this perk when I visited Las Vegas. I linked my Hilton account with Lyft and earned 1,000 Honors points. It was that easy!
Dining
Earning Hilton Honors points on dining is a great way to accelerate your point balance. You can earn up to 8 points per $1 spent at participating restaurants, bars, and clubs. All you have to do is link your credit or debit card to your Hilton Honors account and pay with that card when you're dining out.
I love this option because I can earn points for activities I'm already doing.
Hilton Points Promotions
Hilton regularly runs points promotions where they'll offer limited-time deals. For instance, they may give double the points for booking a room during a certain timeframe. They may also offer a complimentary night when you stay for a certain number of nights.
I make sure to take advantage of promotions when I can. I highly suggest that you visit the Special Offers section of Hilton's website before booking a room. You don't want to miss out on a good deal!
FAQs
Question: Is it a Good Idea to Transfer Hilton Points to Transfer Partners?
Answer: Well, yes and no. I would only recommend it if you have Hilton points to spare, and you really need them for another option. I don't always think it's a good idea to transfer them. The reason is that the ratio for transferring isn't always that great. For most of the airlines that Hilton is partnered with, the ratio is about 10:1. I only use this trick when I need a small number of points to get a free flight. But even if I only need 1,000 flight points, that'll still mean that I would have to use 10,000 Hilton points.
Not to mention, Hilton has a minimum number of points that must be used in a transfer, and that's 10,000, depending on the airline. So, unless you have tons of Hilton points to spare, I wouldn't advise it. Or, if you know that you're not going to stay at the Hilton hotel, by all means, use your points the way you see fit.
Question: Can I transfer Hilton Points to Marriott Bonvoy?
Answer: No, you can't. At this time, Hilton doesn't allow any transfers to Marriott Bonvoy.
Question: Do Hilton Honors Points Ever Expire?
Answer: Yes, they do. If your account is inactive for 24 months, the points will expire. The good news is, Hilton will allow you to restore your points after they've expired. However, this is generally done by buying them back at a discounted rate.
Question: How many Hilton Honors Points do I Need for a Free Night?
Answer: You need at least 5,000 points. However, that rate is for a standard room at one of Hilton's economy-brand properties. You could require up to 95,000 points for a room. Some properties with special accommodations may require up to 120,000 points.
My Closing Thoughts on Transferring Hilton Honors Points

Overall, transferring Hilton Honors points isn't a bad idea. This option can definitely come in handy when you need it to.
My suggestion, however, is that you are strategic about it. I would only choose the option to transfer a partner if there were no other alternatives.
In most cases, airline reward programs allow you to buy points. If you only need a few of them, it's probably best to spend a little money to purchase them, rather than not get the full value of your Hilton points.
I hope this article helped you out. Enjoy your next vacation!