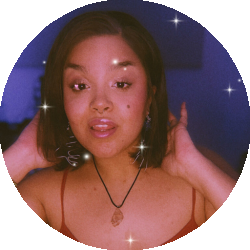 Latest posts by Lillie Forteau
(see all)
Hilton hotels and resorts can be expensive, but they're known globally as one of the best hotel brands. Hilton has over 500 properties worldwide, and you can choose most of them to get the gift of an extended stay, for free!
So if you stay at Hilton properties often, travel frequently, or haven't had a vacation in a while and can't wait to get back out, you might consider getting your fifth night free at Hilton. There's a lot to get into here about this incredible deal, so let's go!
Bottom Line Up Front
Hilton's fifth night free is an unlimited reward for Silver status or higher Hilton Honors members. This reward is applied when you book five nights in a standard room only using Hilton points. This offer cannot be combined with any other promotion, and not all Hilton properties have this reward.
Because it is so specific, this promotion may not be for you. If you are not Silver status and don't have enough points to pay in full, you shouldn't try to expend yourself to get that free night. But if you have the points, are already a member or want to try for it, and really want to stay at Hilton (me too, me too), then let's keep going.
I will also go over other hotels and their similar deals and compare how they are to Hilton. Maybe you'll learn of a secret treasure trove of points and savings.
How It Works
When you're a Hilton Honors member, you can get your fifth night for free in qualifying stays using ONLY points. Unfortunately, this offer cannot be combined with other Hilton offers, such as 2x points (Hilton's other most popular deal).
When you book, you'll add a fifth night into your standard room stay, and when paying fully in points (and if your chosen Hilton hotel or resort allows it), Hilton will discount all five of your nights, so one night is free. This offer is ONLY for standard rooms; no upgraded room can have a fifth night free.
Fifth night free might not be for you, and that's ok! The fifth night free is a deal, but you still need many points to spend to unlock it.
Pro tip: Resort fees are waived when using all points to stay at resorts, so book your fifth night at a resort for the best deal possible. Though resorts tend to cost more points than any given hotel, so save up those points!
How to Become a Hilton Honors Member
The easiest and cheapest way to become an Honors member is to acquire a Hilton credit card, where you'll immediately become Silver status.
Otherwise, you need to stay a certain amount of nights in a row, get a certain amount of points, or have stayed at Hilton properties a certain amount of times. You have to keep up your honors member status every year, so keep on top of this if you depend on stays to have your honors status to travel! You probably don't need me to tell you that.
There are three in the Hilton Honors program: Silver, Gold, and Diamond, the easiest to get being Silver and the hardest being Diamond. Of course, you can sign up to be an honors member at any time, but that doesn't get you a silver status, which is the least you'll need for most benefits and rewards.
To get Silver status, stay seven nights, or three stays, or obtain 25,000 points
To get Gold status, stay 28 nights, or 14 stays, or obtain 52,000 points
To get Diamond status, stay 42 nights, or 21 stays, or obtain 84,000 points
You can fast-track your Honors status by getting a Hilton Honors American Express card, which has four different card levels. They differ from $0 annual fees to up to $450 in annual fees per card. When you buy a certain amount on the card in the first three months, you get bonus points you can spend at Hilton. The higher the annual fees, the more points you earn when spending money, but the more you have to spend. There are other benefits, as well.
In 2022, currently, points do not expire, and your membership won't expire, either, but this will change in 2023, when they go back to point expirations.
So, You Have the Points, You're a Silver Status or Higher-Now, How Do You Book?
Fifth night free is something that all Hilton properties have (every property I researched had this offer available), but you should check yourself before getting too invested in a trip. Go to the offers page on either the direct website for the property you want to book or the main Hilton website. Sometimes offers are replaced by other offers for a short period of time, so if it's not available in the offers tab and not shown discounted in your cart, check back soon and see if it works then.
Does it list the fifth night free or "free night"? Yay! You've found your place. All you have to do is book a standard room (so no upgraded suites, specialty rooms, or rooms with fancy titles in the name). Then, you add in all five nights—and at checkout, it will show all five nights as discounted, which adds up to one night being free. So yes, you are technically paying for your fifth night.
Let's Compare Fifth-Night Free Programs
Other hotels also offer similar deals (all with the reward of a free room when using points), the most popular being Marriot and IHG—and even hotels.com offers a free night every ten nights you've stayed anywhere.
Marriott
Marriott is the most notable on this list besides Hilton, and they also have a points fifth night free reward; I've heard mixed reviews, though there are definite benefits.
Pros
Fifth night free, no matter the length of the stay, so if you stay ten days, you'll get two nights free, so on and so forth
Includes all-inclusive resorts
When upgrading a room, it will cover the standard room price so that you can get a discounted upgraded room. So it's no longer free, but still a deal.
Available for any Marriott Bonvoy member
Cons
Only standard rooms for the fifth night are fully free
The lowest value night is free, so less of a discount than it could be
It doesn't apply to cash+ points; you can only pay in points
It cannot be applied after check-in
No point refunds
Non-members cannot redeem this offer, but being a member is free
IHG
IHG is a slightly smaller hotel chain with locations around the world. Their closest benefit is different because you get your fourth night free, so already it is technically cheaper than the other hotels on this list. But there are some cons, as well.
Pros
The fourth night is free, so if you're looking for a shorter stay, this is easily the best option
The fourth night isn't charged at all, so there are no points discounts throughout the stay, just an entirely free night
Cons
You need to be a cardholder and use only points, so this isn't for someone who's new to IHG; considering they don't have a ton of properties, it may be hard to rack up points if you don't stay very frequently. They do have sign-up bonuses on occasion
Can only pay with points
Standard rooms only
Other Deals at Hilton
Hilton has many other deals for points or additional savings; some of them might be better savings than a fifth night free!
2x points
There are packages (often with resorts, but available at hotels) that will provide 2x the points that you would've gotten from your stay. Points go for about 10 per $1, so that's 20 per $1, a great deal if you're trying to rack up those points for a fully points-paid trip.
Cardholder
If you're a Hilton cardholder, you can get up to x14 points on your stay, depending on the type of American Express credit card you hold. You can also get bonus points for spending a certain amount of money within a certain amount of time.
Hilton Honors American Express card has no annual fee, has 18.74% to 27.74% variable APR on purchases, earns you 7x points on participating Hilton hotels and resorts, as well as 5x points per dollar on eligible purchases at US restaurants and supermarkets on your card…as well as 3x points on all other eligible purchases. In addition, you can get a 100,000 point bonus when you spend $1,000 in your first three months of getting your card.
Hilton Honors American Express surpass card costs $0 for your first year, then $95 annually after your first year, has 18.74% to 27.74% variable APR on purchases, 12x points with purchases on stays with participating Hilton hotels and resorts, as well as 6x points per dollar on eligible purchases at US restaurants and supermarkets on your card, and 3x points on all other eligible purchases. You'll get 130,000 points when you spend $3,000 in your first three months of having your card.
Hilton Honors American Express Aspire card will cost you $450 annually; it's pretty steep, but you will get the best benefits from this card, which has 18.74% to 27.74% variable APR on purchases. You'll get 13x points per stay at eligible Hilton hotels and resorts, 7x points for any eligible US supermarkets or restaurants, and 3x for any other eligible purchases. In addition, you'll get 150,000 points when you spend $4,000 in your first three months of having your card.
Being a cardholder can get you serious benefits, as you see, but if you don't have the money, it may not be worth it to pay the annual fee for the two cards that have it.
Advance Booking
You can save up to 20% if you book in advance! If you're an Honors member and book at least several days in advance of your stay, you can get a percentage off your hotel or resort stay (the percentage varies, depending on the location). The downside is I didn't see any hotels where it was refundable if needed.
Promotions
There are also promotions that come and go. Currently, as of October 2022, there is one deal that gives you 2x points on every stay, plus 2,000 extra points when checking out on a weekday. Deals like these come and go throughout the year, so check back often on the Hilton 'offers" page to get a sense of what might be available for you!
FAQ
Question: Can I Pay in Points and Money?
Answer: No, you have to pay entirely in points!
Question: Does This Work With Every Hilton Hotel or Resort?
Answer: Most of them allow this reward, but not all. So make sure to check by either looking at the Hilton website or calling them directly to see if they participate in the fifth night free reward.
Question: Do I Have to Be an Elite/Honors Member?
Answer: Yes, you do have to be an Honors member at Silver status or higher to have this reward. Unfortunately, non-silver or higher Honors members cannot get this (and you couldn't anyway, since you need points!).
Question: How Many Points Per Day Will I Have to Spend?
Answer: It depends on where you stay, what room you book, etc., but generally, the cost of one night is around 30,000-50,000 points but can be as low as 5,000. You get 10 points per $1 spent, so you'll need at least one stay before this, or spend a certain amount of money on your Hilton credit card.
Question: What's a Standard Room?
Answer: A standard room is often labeled as such, but it basically means a standard room, not a suite or guest room. It's safe to assume any room with a super fancy name is an upgraded room, which isn't covered.
Pro Tip: If you don't stay at Hilton often, don't have Silver status or higher, but want to stay for a free night, I recommend getting one of their credit cards—especially if you can spend the required amount to get extra points. You could truly get a free night! Otherwise, it's basically a discount.
5th Night Free Hilton Explained: Conclusion

While not for everyone, this is an excellent bonus for those who stay at Hilton frequently or hold a status where they get enough points to stay this long. It's a fantastic perk not many hotels have, and if you can take advantage of it, you should—but there are other rewards to keep in mind, as well.
Consider what might be best for you. If you need to save up points, 2x points are available in many of Hilton's properties. You can also book in advance to get smaller discounts and check for other deals for each individual property. Since you cannot apply more than one offer per booking, look into seeing if the fifth night free is the best offer you can get— because who knows, maybe you'll find something much better and get your next stay with the fifth night free.