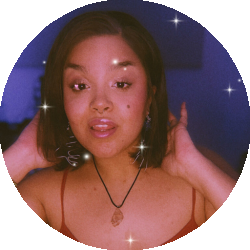 Latest posts by Lillie Forteau
(see all)
Imagine yourself lounging in the shade of a palm tree after emerging from the sea like a mermaid, colorful drink in hand, soaking in the salty air and the vibrant sunset. Where are you? Besides, in your travel dreams, you could be at a specialty Hilton resort that fits your exact needs and wants of the perfect vacation, from green hilltops to open oceans.
Hilton resorts are beautiful and vast; they span the globe and range from beachside views to inland paradises. Today, I want to go over which Hilton resort would be best for you (and what you want from a vacation). I cover the best family resort, the best couples resort, the best affordable stay, the most luxurious, and more. You might be surprised by my favorite.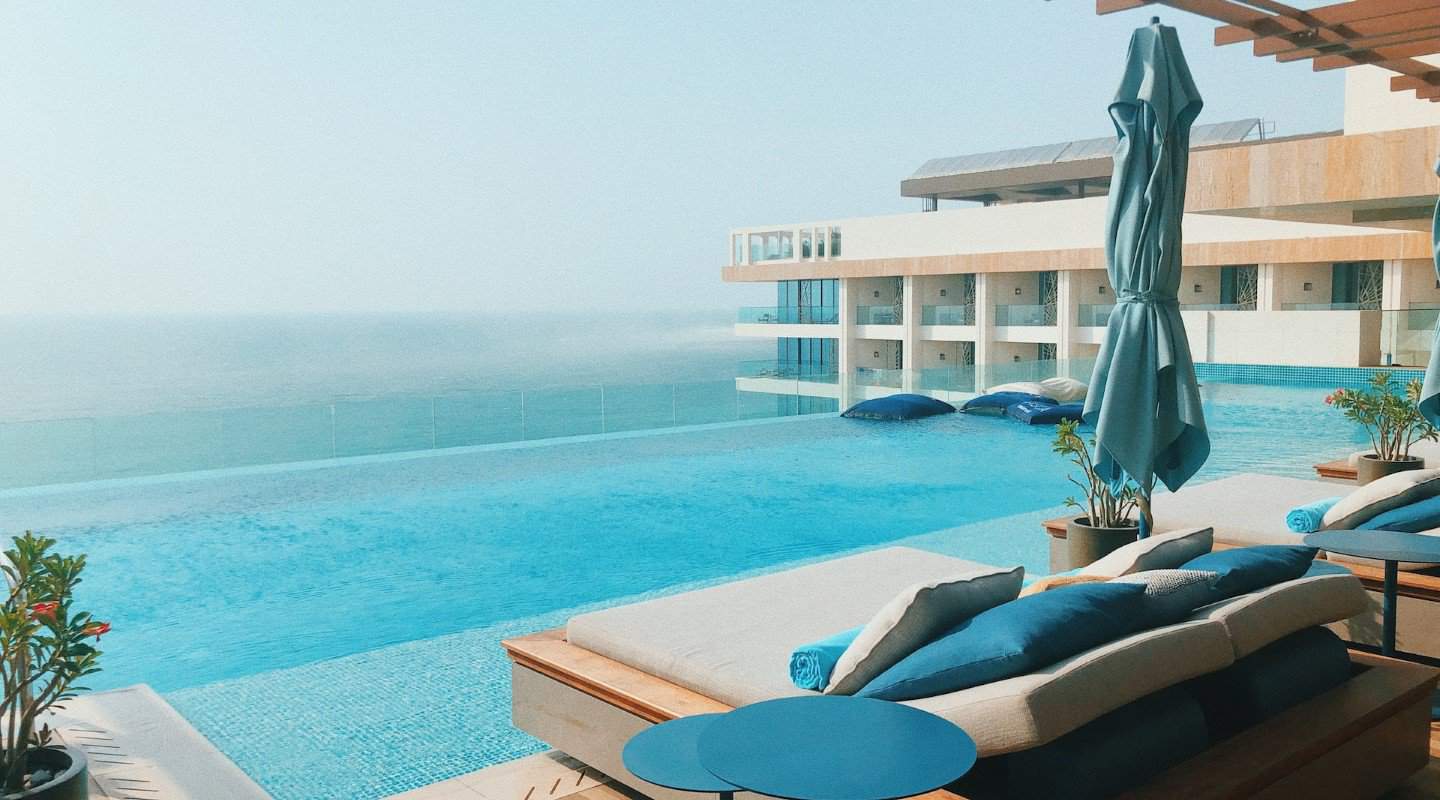 Bottom Line Up Front
Hilton Resorts are well-known for being interesting, unique, and fun places to stay. When you can use points for your Hilton points, it's even better!
This article will highlight ten of the best Hilton Resorts for you to peruse, including the pros and cons for each. My favorites are Turkey, Montego Bay, and the Riviera Maya. Where in the world will YOU go for your favorite Hilton Resort?
Why Use Points When Staying at Hilton Resorts?
Other than spending all those points you've racked up from previous stays, all resort fees are waived when you pay with Hilton points for your room. That can save you 40-100+ dollars a day. While generally on the lower end of what I had stated, resort fees rack up the longer you stay.
Selection Criteria
I based my selection criteria on the things I prioritize in a resort. They include:
It must be a resort (sorry, regular Hilton hotel!)

Wide range of activities

Great food (of course!)

Location, location, location

Accessibility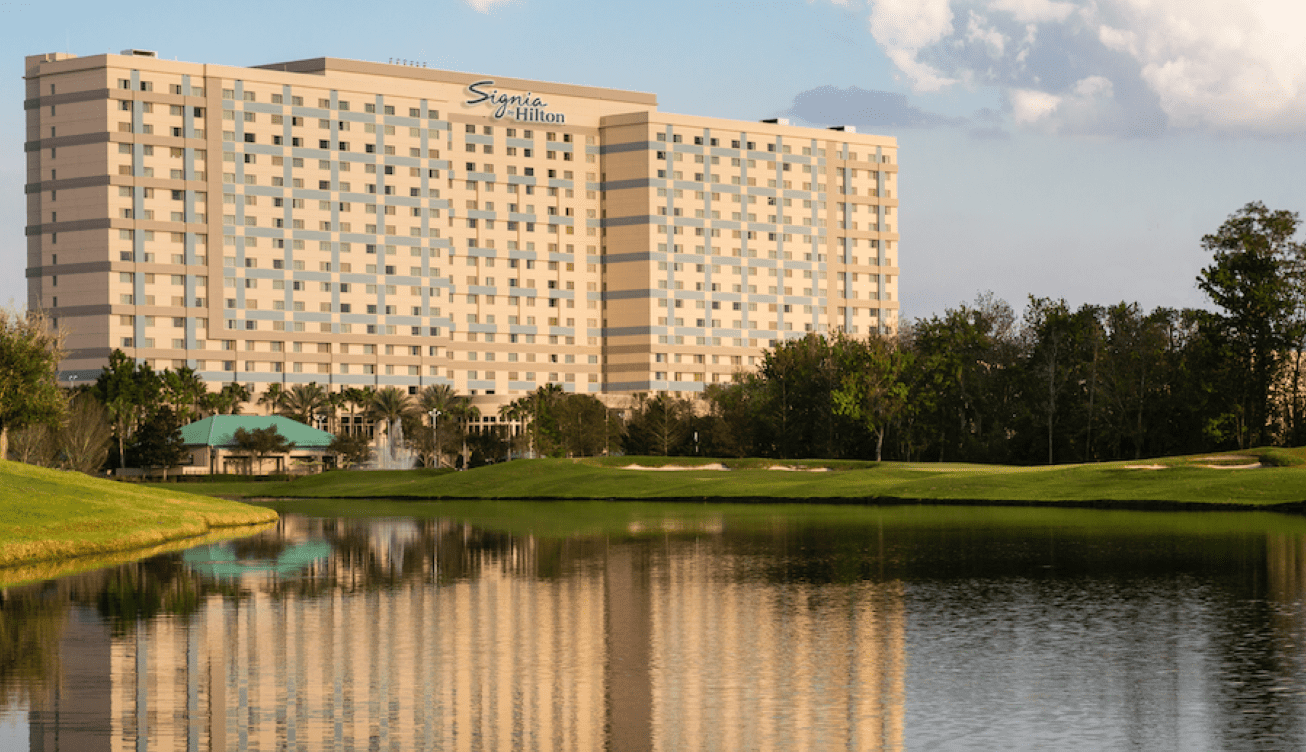 Signia by Hilton Orlando is easily the best Hilton resort option for families of all kinds. It's a beautiful, large resort near Walt Disney World, Florida; Hilton has transportation to Disney theme parks for guests. So what family doesn't have kids (and adults) clamoring to visit Orlando?
Signia offers both day and nighttime kids clubs, as well as many outdoor and indoor activities such as kids scuba, dive in movies (movies from the pool), face painting and hair braiding on the weekends, and s'mores nights!
One of the best benefits of staying at The Signia is access to many activities. Meals are a joy here: 11 places to eat or drink, including a coffee bar with vegan and gluten-free options! There are also many fun family outdoor activities, including cornhole, connect four, and more.
Remember to explore Orlando, in addition to WDW! This world-class city has many excellent art, culture, and museums. Of particular note for science kids is the Orlando Science Center, which is well worth venturing off-resort to explore; the hotel will offer many recommendations!
Details
Rooms start at $239; you can use 59,000 points per night. In addition, there is a $45 resort tax that includes a shuttle to Disney, WIFI, bottles of water restocked per day, the fitness center, a golf practice facility, and discounts for food and the spa.
Pros
Close to Disney, with a shuttle available every day

Tons of kid's activities

Lots of restaurants perfect for either just the adults or for family outings

Movies at the pool (sounds like the most fun thing ever) 
Cons
I might not stay here as a couple or single, as it's a family-oriented resort.

Resort tax can get pricey the longer you stay if you're not paying in points.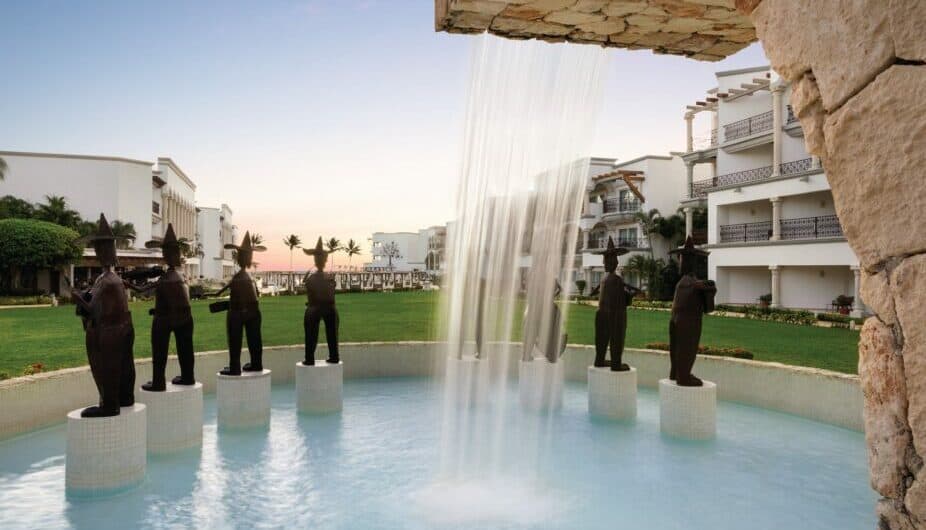 The Hilton Playa del Carmen is an adults-only, all-inclusive seaside resort; yes, I said all of those things. This resort is located on the east coast of Mexico, along the Riviera Maya in Quintana Roo.
It is one of the highest-rated Hilton resorts. Every room is a suite, and there's something unique about each. Many rooms have pools, a butler, hot tubs, and more absolutely fabulous things.
As this is an all-inclusive resort, you will have access to a fitness center, two outdoor pools, daily classes and activities, beach access, nightly entertainment, 24-hour room service, unlimited drinks in the seven lounges, endless dining in seven restaurants, and an in-suite minibar that's stocked every day. You MUST be 18+ to check in, as this is an adults-only resort.
Details
Rooms can be as affordable as $280 and are about 67,000-110,000 for your first night in points for the cheapest rooms. The most expensive room I found was over 300,000 points for your first night. Though the prices can ramp up, this is one of the more affordable resorts on this list.
Pros
No kids = less loud experience in pools and common areas

Beautiful rooms for cheaper prices than other resorts

You'll always be able to have a drink in your hand or a plate filled with food in front of you

All-inclusive
Cons
It doesn't offer the fun activities that a family resort offers

Not for people who want a full day of action and activities. This is definitely a sit-down and relaxing type of resort.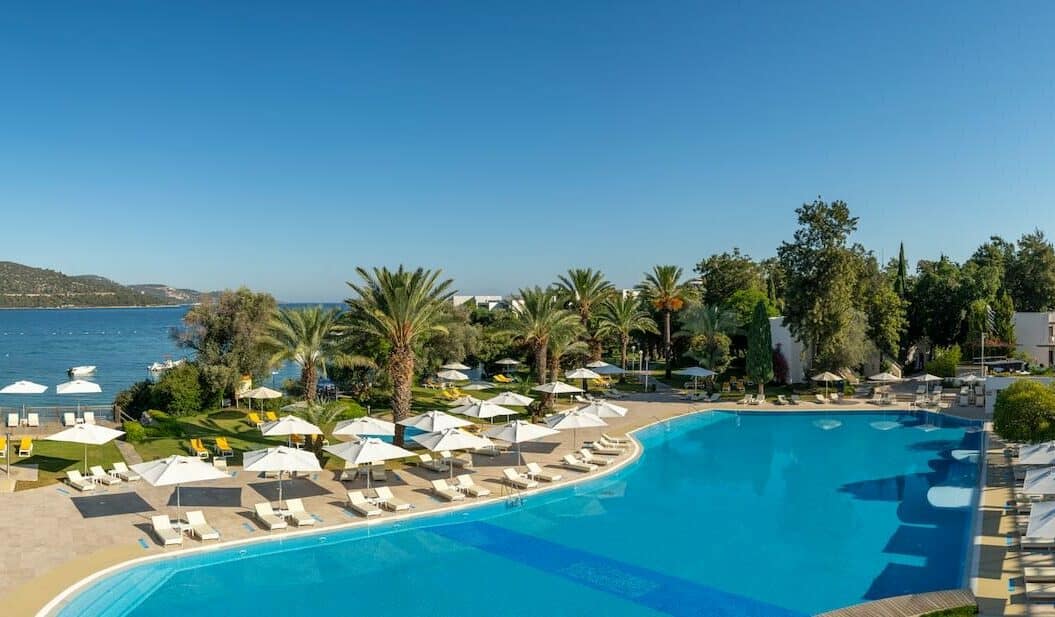 Located in Bodrum, Turkey, this all-inclusive seaside resort has extraordinarily affordable rooms, phenomenal food, gorgeous views, large open pools, and endless relaxation. I mean, who could say no?
A family resort that's also very welcoming to couples, singles, and pets, this resort has a bit of everything. There's a fitness center, spa, and an adults-only pool for people who want something more private. There is a kids' pool club as well, if you want different things for the younger family members to do or for your family to play together in the water.
You can even bring the dog, as there are pet-friendly rooms! Finally, let's not forget that it's located close to Bodrum Castle if any of you are history buffs. There are seven places to eat and drink at the resort, including a buffet and cafe. The highlight is the Elixir Chill & Drink, a bar with a fantastic view of the seaside; Elixir is also known for its fresh and clean ingredients.
Details
Rooms start as low as $109 (32,000 points per night), and all rooms include all-day dining at their restaurant and beach bar. The cheapest rooms look like most hotels' priciest ones, with a mini fridge, free water, slippers and robes, stunning balcony views, and a massive TV.
Pros
Earlier check-in and later check-out than a normal hotel or resort

Updated look and feel, especially with their spa

EV charging stations

Pets allowed
Cons
One's pros might be your cons; Pets are allowed, so if you're severely allergic, this may not be for you.

Not many activities available, besides tennis and fitness facilities, as well as an outdoor pool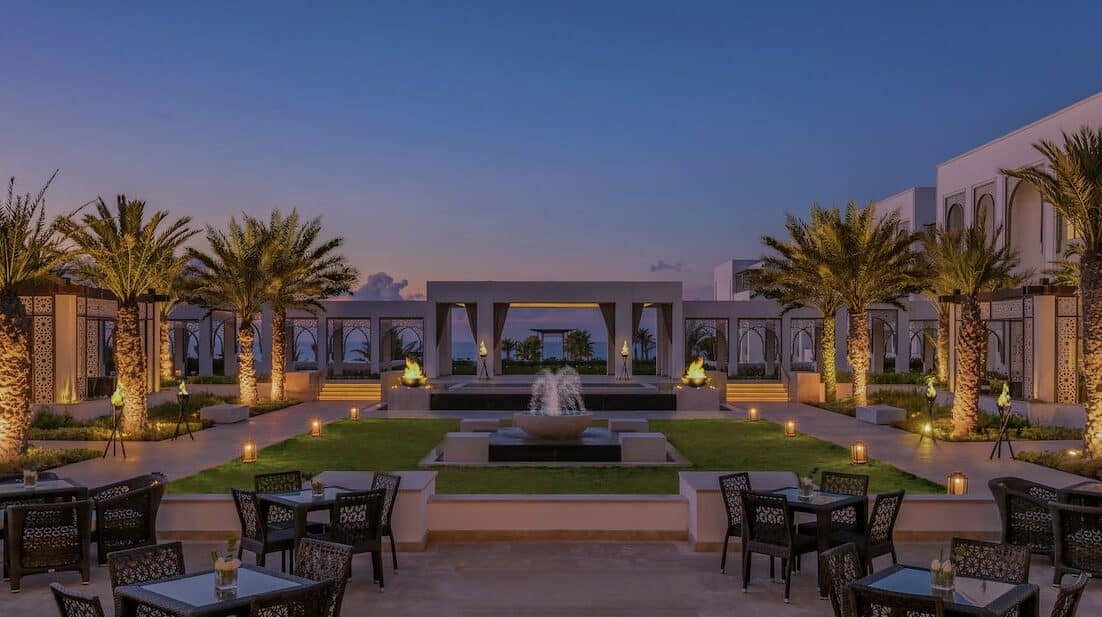 Surrounded by forest and located next to the water, this resort has everything you'd want in a magical oasis. The aesthetic of Hilton's Morocco resort looks like it could be straight from a Zelda game, with substantial open structures and beautiful designs; this is a seriously stunning resort.
You're right in the thick of it! This resort is situated close to Tangiers Old City and The Hercules caves. But if you're not feeling up to adventure, you can sit back and relax at their spa, enjoy the views from the fitness center, and take in the fresh air while playing golf on their massive course.
There are five restaurants as well as room service. There's everything you could need for dining options, including casual spots, classy experiences, outdoor and indoor dining, and a bar right in the lobby, so you can get a drink whenever you're parched.
Details
This resort has minimal dates, so book far in advance. Standard rooms start at $356 for a King guest room, and you can up the price to $379 for 2x points per stay. Rooms can go up to $1,320 per night, with 2x points if you want to spend an extra $13 per night. There are also Hilton Honors discounts, ranging from $10-100+ off per night.
The presidential suite is the most expensive, with two huge bathrooms, a balcony with an ocean view, a living room with high windows and wooden furniture, a dining room that fits 8, two king bedrooms, and a guest room.
Pros
Open space resort 

Beautiful architecture 

Great for work events
Cons
Less dining options than other resorts on this list

Feels more like an upgraded hotel, more for the down-to-earth or stays where you travel outside of the resort more (to be fair, there are so many sights nearby, it's easy to explore)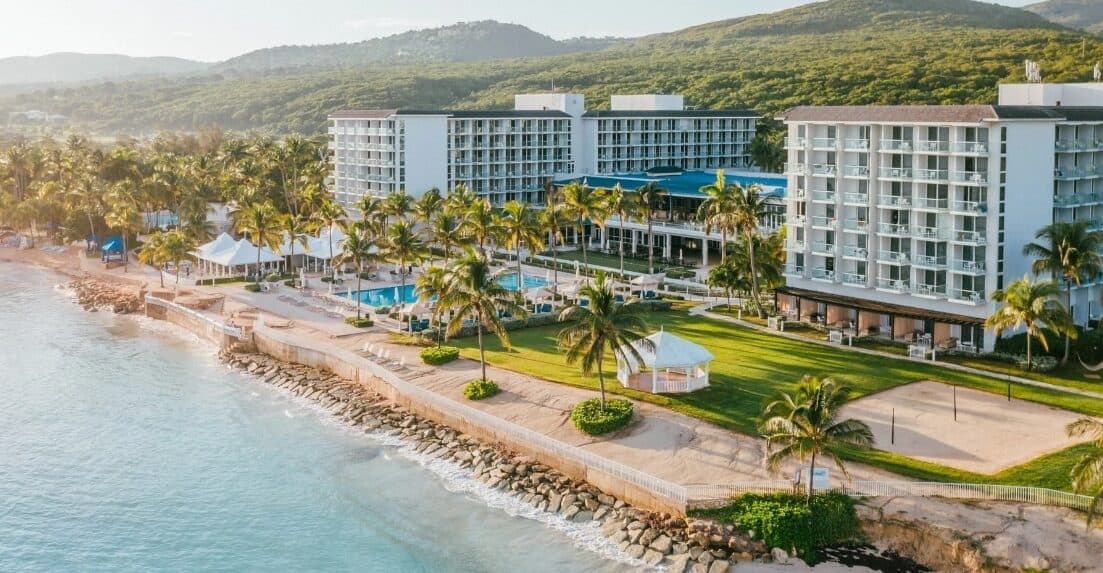 This resort spans 400 acres along Montego Bay, Jamaica's beautiful blue Caribbean coastline. Yes, 400 acres is correct, and it truly is all-inclusive. This massive resort has it all: a waterpark, golf course, and a fantastic spa to start. This family-friendly stay features kids' activities, including shell searches and boat rides, and for the teens, access to video games, air hockey, and more.
To start your day off, take advantage of the classes, such as aqua aerobics (fancy, right?). You can also walk the shoreline or traverse the vast green golf course; who can resist the smell of freshly cut grass and ocean air? Dining here is an extraordinary experience. There are 11 onsite restaurants and bars, including a cafe! The cuisine ranges from classic Italian and casual American to bbq and more.
Details
Rooms start at $393 a night for a king bedroom or two queen beds, or you can pay per night with points for 70,000 points. The most expensive rooms available are the oceanfront royal suite and the oceanfront prime minister suite.
If you plan to pay in points, the royal suite is 275,000, and the prime minister suite is 300,000 per night. They both cost $1,222USD per night. Rooms feature seaside views from high balconies, marble bathrooms, and full living spaces with a comfy couch and a place to rest your feet.
Pros
All-inclusive, including three meals, snacks, and drinks, so you'll never go hungry, as well as unlimited access to fitness centers, the water park, kids programs, and more.

Beautiful views from all rooms and suites

Tennis lessons are at your fingertips, as well as kid's activities, clubs, and activities for adults.
Cons
Every beachfront property has complaints about smells from the seaweed that washed up to shore every day, which is removed daily; just blame climate change.

It can get very expensive, and the points-to-money rate aren't the best on this list.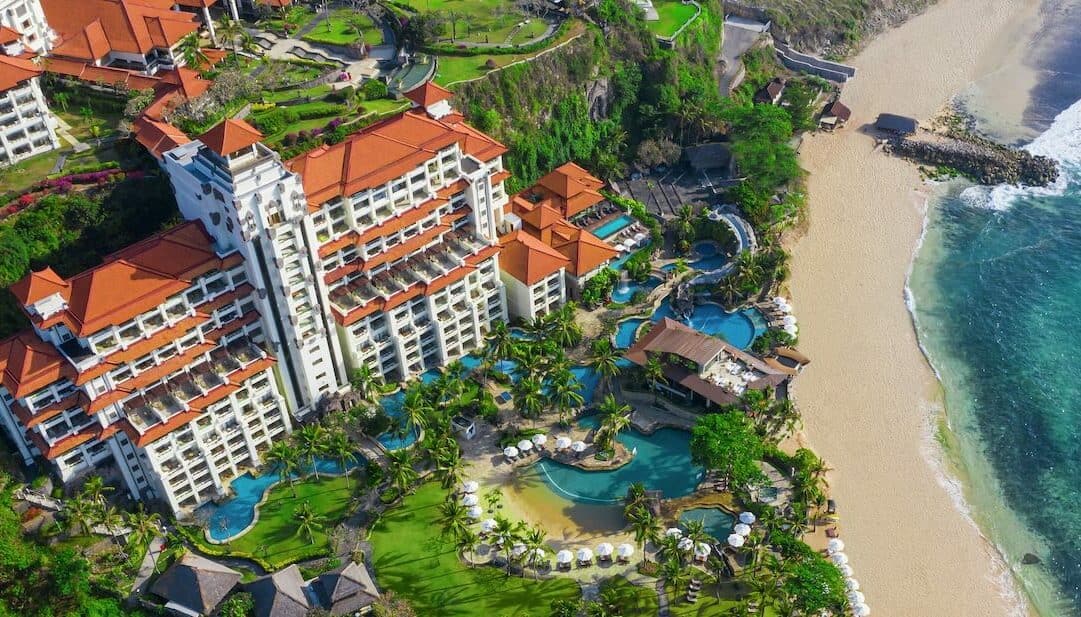 The Hilton Bali resort looks like something from a fantasy world, with tall white pillars and shining marble flooring leading to the beachside. The overview of this resort is stunning, right next to the beach but close to green cliffs, surrounded by gardens and trees. The Hilton Bali is exactly what you picture, considering an international beach resort.
If you ever want to leave your room, four restaurants and bars/cafes are onsite. The cafe is known for its delicious sweets and tea. In addition, you'll find a fitness center, as well as a spa, tennis court, and lounge. And there are massive outdoor pools surrounding the front of the resort, which everyone raves about. I have a feeling you will, too.
This is also one of the most accessible Hilton resorts. Features include an accessible pool, and all doors are broad; there are grab bars in the bathrooms and ramps or level flooring throughout the resort, and more.
They also list what they do not have so you can prepare early. Most rooms are accessible even if they aren't labeled as accessible, but check for what you need first. Thank you, Hilton Bali, for this vital service.
Details
Rooms start at $140 and go up to $630 for a two-bedroom per night (the most Hilton points per room is 184,000 for the most expensive room and 41,000 points for the least expensive room per night.).
The King one-bedroom pool villa is the most famous of them all, though, and goes for $400 per night. This beautiful villa suite will make it hard to go outside your room. You get a luscious emerald green pool at your doorstep and a poolside terrace for breakfast or enjoy the garden beside it.
You can take a shower outside and inside and a hot bath in the deep tub inside the bathroom (which also has two sinks!). Out of all the resorts on this list, I think this is the best bang for your buck if you prefer relaxing in bed, and it is one of the most inexpensive options for rooms.
Pros
Most beautiful rooms on this whole list…for the best prices

Huge pools by the ocean with SLIDES 

Perfect for families and couples, as well as singles

The definition of a resort, complete with tours and spas and poolside service
Cons
Hard to get rooms, as it's booked so far in advance 

The smallest rooms are kind of boring and don't include much

Food selection is less extensive than in other Hilton resorts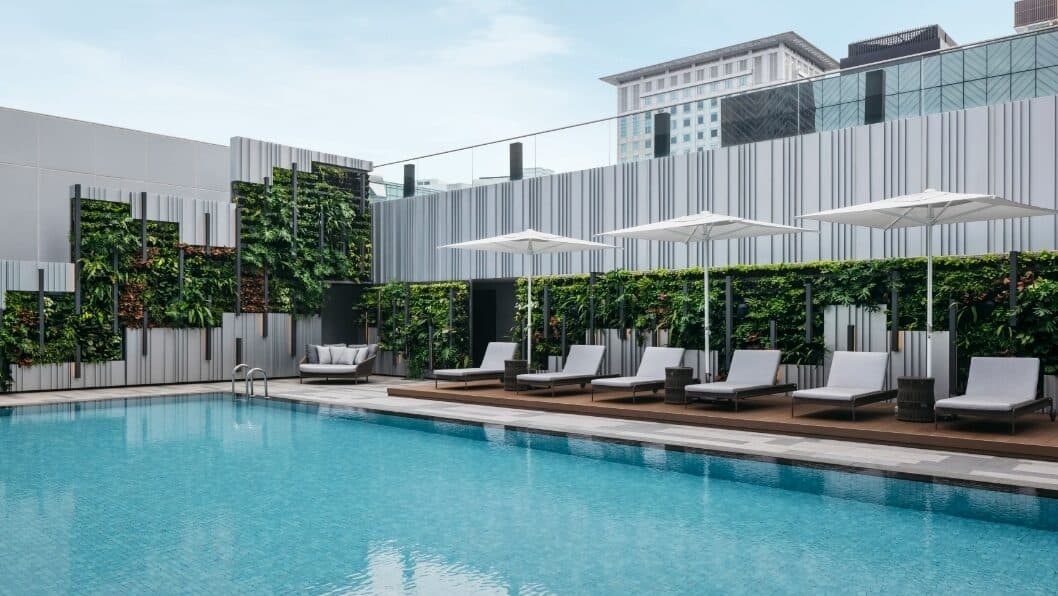 Hilton Orchard is an amazingly modern-looking resort; it subverts what you might immediately think a resort usually is. Rooms and suites have high ceilings, plush beds, massive windows, marble bathrooms, desks, and more, depending on which rooms you get; that's just the basics!
This resort focuses on its roots, especially in the food area, and is known for its unique restaurants with beautiful built-in experiences. Their most famous restaurant, "Estate," offers international and national flavors while showcasing a theatrical live cooking experience. And if you want something more casual or less busy, four different restaurants are just as phenomenal.
My favorite part of this resort is what it surrounds; that may sound weird, but this resort is in the middle of Orchard Road. Called "retail heaven," it's one of the best shopping districts in the world and is located right beside the resort. It's also connected to Mandarin Gallery, which has live music, elegant stores, and just about anything you want. I mean, it's shopping. 
The resort is also committed to sustainability! (It's the first resort on this list that's open about its sustainability.) Thinking about being responsible while traveling can be challenging, especially finding resources and information about how places want to better themselves for the environment. Seeing this was a huge eye-opener.
The resort is very family-friendly, with activities for kids daily and whole floors dedicated to kids.
Details
A stay here is middle ground expensive, with standard rooms starting at $393 for a king room, 174,000 Hilton Honors points per night; the most expensive room is $2,390 and 1,055,000 Hilton points per night (while a lot, it looks and feels like the most luxe apartment made for a king, which is basically an all-inclusive resort in your room).
Pros
Cultural centerpiece 

Close to everything for traveling and shopping, as well as shopping available in the resort

Best restaurants with the best experiences

Great for work meetings
Cons
Not much to do inside the resort

More of a hotel but a little better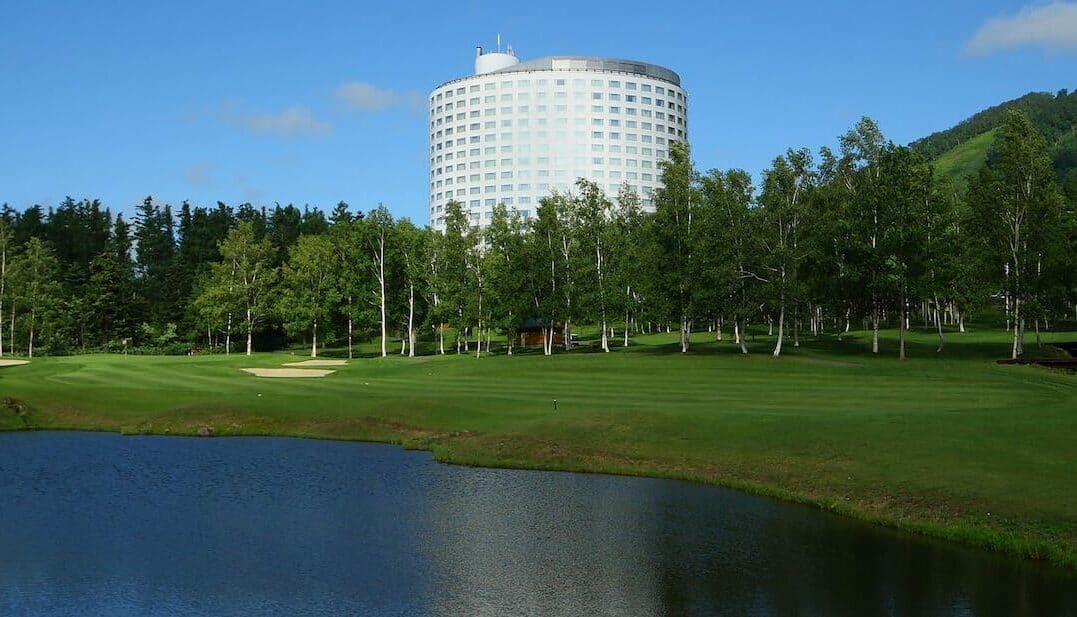 This resort is at the foot of Mount Annupuri on the island of Hokkaido, Japan. Most rooms will have a view of the incredibly close mountains, but that's not even the draw of the resort. This resort is known for its wide range of sports and activities. In winter, it's a beautiful, lush ski resort.
The ski hills range from beginner to expert; anyone can enjoy them, even if you aren't skiing yourself. In summer, an entire golf course surrounds the green hills, horseback riding, hot air ballooning, and more. Year-round, enjoy the onsen (hot springs), complete with a view of Mt. Yōtei.
Once inside, you have seven dining options, including hibachi grills where you can get some freshly sizzled meat. There's even a cafe atop a mountain. Imagine the steep views from Japan, and maybe you won't have to imagine soon.
Details
Rooms start at $100 a night (nothing included besides room), and rates are all flexible. I found the best deal for $152, including breakfast and dinner daily. It is 39,000 Hilton Honors points per night, a premium room reward. This resort often is fully booked, so make sure to book in advance if you want a specific room.
Pros
Fantastic sports selection with a huge resort space

Outdoor cafe for when you want to take a break from skiing

Great restaurants and service 
Cons
Not for those who don't like sports

It has fewer family activities than other Hilton resorts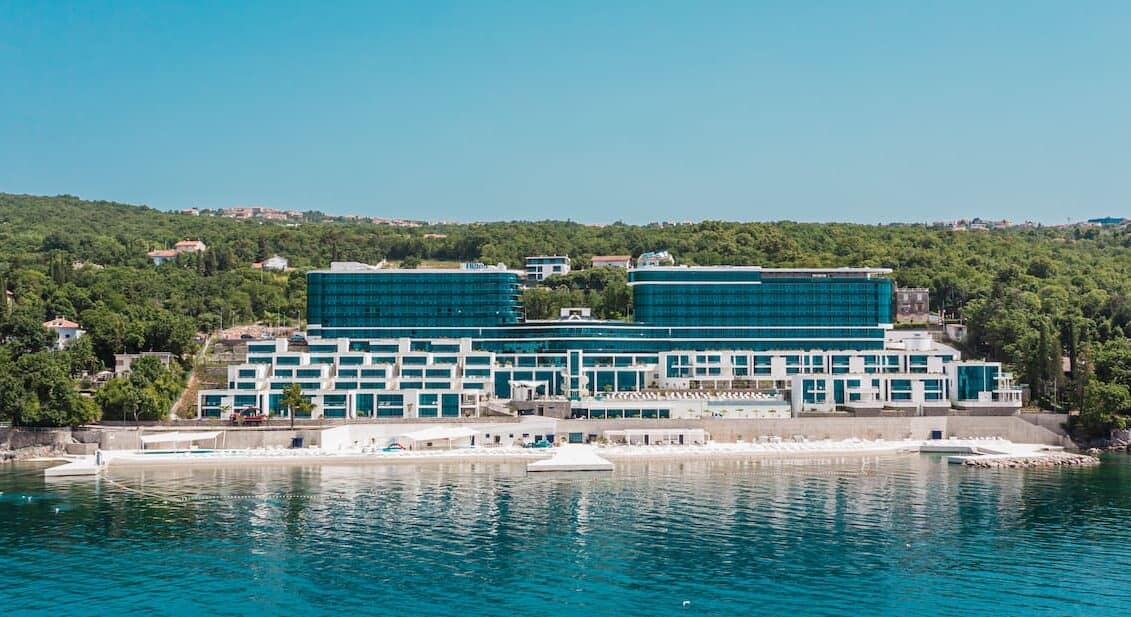 Located in Croatia, the Hilton Rijeka Costabella Beach Resort & Spa is built on wellness and care. This is also one of the few Hilton resorts that have pet-friendly rooms! So you and your furry friend can both get some TLC.
This resort has five restaurants with open windows so you can take in the beautiful scenery of the rolling ocean and hilltops. They also offer seaside dining if you want to smell the fresh salty air while enjoying your meal at a five-star restaurant.
Now for that famous spa. This huge spa is breathtakingly modern, setting the scene for modern health and wellness. They take a holistic approach to wellness and offer everything for everyone, including couples treatments, saunas, cleansing baths, massages, pedicures and manicures, and more. There is also a health club which spans four floors (yes, you heard me right, FOUR!).
There is new fitness technology at your fingertips and specialized health experts, from nutrition to workouts, on hand you can consult. The spa is open most of the day from 6 am to 10 pm (insane hours!).
As all wellness-focused resorts should be, this is another highly accessible resort. Almost everything is accessible in either: they have accessible and pet-friendly rooms. Most of the floor plan is flat if you have a wheelchair or can't do stairs or elevation. 
Details
Standard rooms start at about $140 and are flexible with rates and what's included. Hilton points for the cheapest rooms are 39,000 per night and go up to nearly $800 per night, 261,000 a night with Hilton Honors points. The most expensive room is a three-bedroom villa, basically Barbie's dream apartment that's not in pink.
It sleeps eight people, has a handheld shower and a scald-proof shower/tub, a FULL-sized refrigerator, a living room with a sofa, and just the most beautiful views possible from its balcony.
Pros
Great pricing; even the biggest room are priced similarly to the least expensive rates at other resorts.

State-of-the-art self-care; the best resort for wellness and care, period. 

Relaxation is key, including services which are known as 5 star

As stated, it's extremely accessible, so perfect for those who are in wheelchairs or cannot walk up hills 
Cons
Not the best option for families; better for couples or singles

Options outside of fitness, spas, and food are limited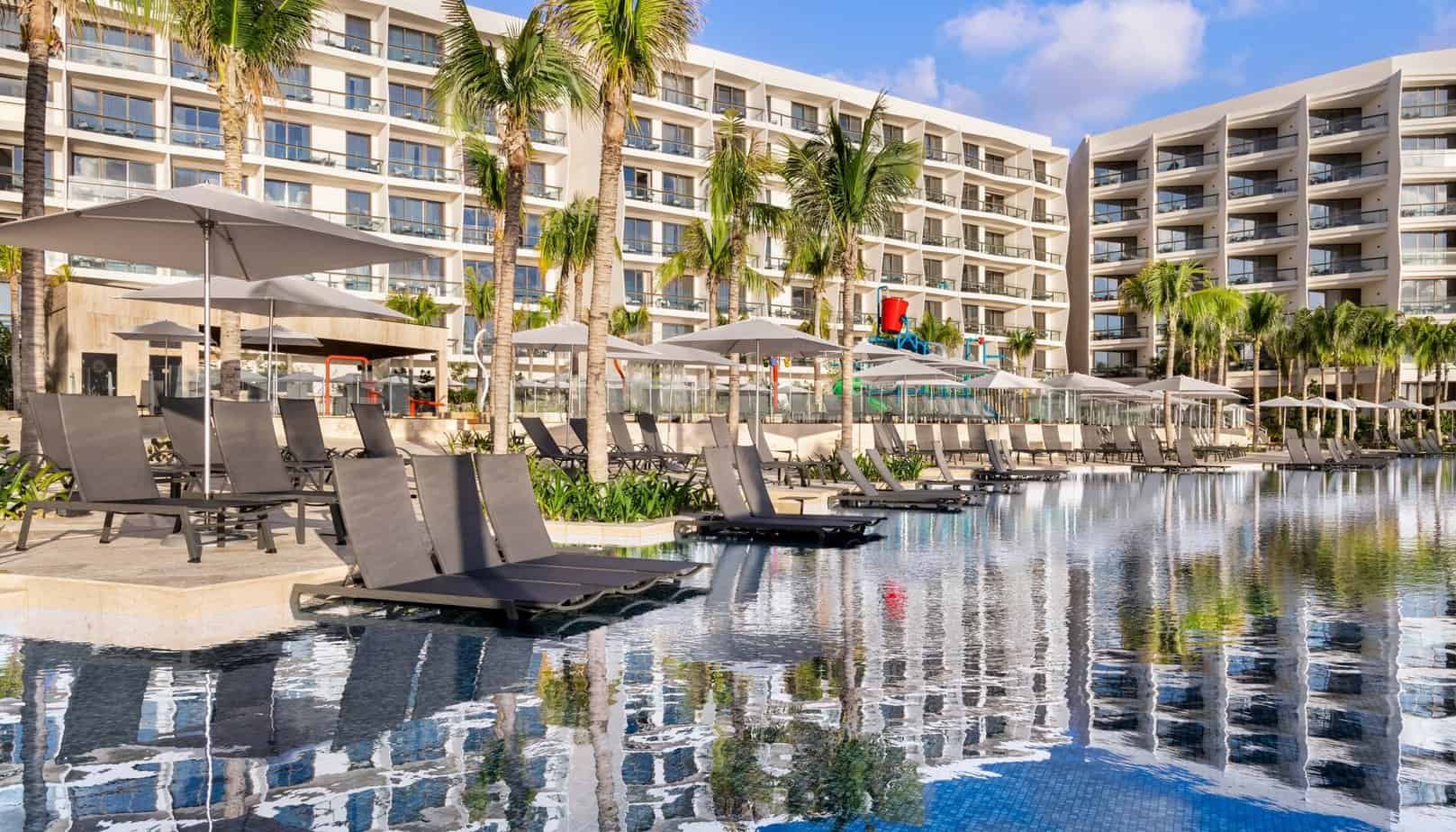 The Hilton Cancun is located right on the coastline, and this resort is the definition of all-inclusive. The property has activities, amenities, restaurants, oceanfront suites, swim-up pools, and live performances. Do you think that's a lot already? 
You get unlimited cocktails, drinks, and sweets for the kids. There are kids' and teens' clubs (games, prizes, scavenger hunts, etc.!) and a splash playground, so the family never gets bored.
There are live shows in the daytime and nighttime, which tend to showcase and teach about local culture. There are complimentary towels and access to stunning pools that overlook the Mayan shore. You can also work out at their vast gym and do yoga.
The resort features 12 restaurants, bars, and cafes (and room service), most of them smart casual dress attire. Each restaurant is uniquely decorated and fabulous. Some restaurants have seating right next to tall glass windows overlooking the sea; some have a royalty-style setting filled with gold and white. My favorite has to be La Churrería, an all-you-can-eat ice cream and churro shop that's kid-friendly (and me-friendly).
Details
Unfortunately, this resort is sold out most of the time, so book far in advance or when a room pops up. The cheapest room I could find was $550, with an option to pay $619 for 2x Hilton Honor points for your stay.
It's 203,000 points per night for the room with high ceilings, wooden decor, a safe, a stone bathroom, a king bed, and sitting spaces. The High floor oceanfront one king guest room is located between the 5th and 7th floors to get some of the best views possible from the resort.
Pros
Great kids activities at your fingertips

Daily entertainment that's the top of its class

Huge property with a large oceanfront

An extensive fitness center that offers daily classes
Cons
Have to plan out a year or more to book a room

Points to $ exchange rate aren't the best

Complaints can be found online about smelly seaweed on the beach; It gets cleaned up fast but should be noted 
FAQs
Question: How do you earn Hilton points?
Answer: You can earn Hilton Points by staying at Hilton Hotels, Hilton points promotions, using Hilton branded credit cards, snagging a ride with Lyft, eating out, and even buying points. You do this by joining the Hilton Honors Program for free!
Generally, Hilton Honors members earn 10 points for every dollar spent by staying on any Hilton property. There are additional rewards for Silver, Gold, and Diamond members (which are designated by the type of Hilton-branded credit card you use). 
You can also pool Hilton Honors points with friends and family if you're traveling together. Other ways to earn spending points include car rental, converting points from other affiliated programs (American Express, etc.), and even flying on participating partner airlines. 
Question: Can I bring my pet to Hilton resorts?
Answer: Yes and no. Each resort is different, but I listed resorts with clear rules that allow pets. Check pet policies before bringing your pet. If they allow pets, often you will pay a pet fee; this can be more than the room itself, so weigh what you want! Of course, there's no substitute for traveling with your dog, is there?
Question: What does all-inclusive mean?
Answer: All-inclusive means a lot of things, but first and foremost, you get a whole experience included with your stay. This often means a spa, fitness center, pools, extensive restaurants, activities, classes, and more. You generally get discounts on food or a food budget, free or discounted drinks, and more amenities as a whole. Most resorts do have a resort fee. When you go to an all-inclusive resort, the idea is that all you need is already included.
Question: How many Hilton Hotels are there?
Answer: There are 18 different Hilton hotels. These are:
• Waldorf Astoria
• LXR
• Conrad
• Canopy
• Signia
• Curio Collection
• Hilton Hotels and Resorts
• Doubletree
• Tapestry Collection
• Tempo
• Embassy Suites
• Motto
• Hilton Garden Inn
• Hampton
• Tru
• Homewood Suites
• Home 2
• Hilton Grand Vacation
Conclusion

Hilton resorts are memorable and can be more affordable than you think. Resorts are a fantastic way to relax and have everything at your fingertips!
It was extremely difficult for me to pick a favorite, so I wanted to add that Rose Hall, Doubletree, and Playa del Carmen (which my partner kindly said we needed to go to ASAP) are my top picks from the whole list, as they sport the most variety for the price, as well as the best surroundings and food! Great food is a must for me.
But my favorites are probably different from yours, and I hope I gave you the inspiration you want for your dream resort vacation, whether alone, as a family, with friends, or with your significant other.