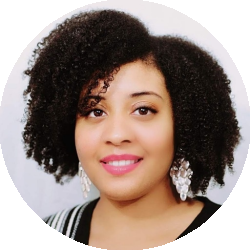 Latest posts by Candis Pope
(see all)
Virgin Atlantic is one of the most well-known airlines in the UK, and it's one of my go-to air carriers when I'm flying to Europe. While Virgin Atlantic offers several fare classes, their Premium and Upper-Class cabins are top-tier.
I've had the pleasure of flying both, and I walked away with a bit of insider knowledge. It's not often that I get to fly Premium or Upper Class, but when I do, I make sure to indulge in the experience. So, if you want to know more about the differences between Virgin Atlantic Premium vs Upper Class, check out the content below!
The Bottom Line Up Front
Overall, I will opt for Premium Class over First Class when flying with Virgin Atlantic. In my opinion, it gives me a similar experience for a lesser price.
Of course, flying First Class is always luxurious, but it can get expensive. The only useful perks that are missing from Premium Class are lounge access and expedited security checked-in—which isn't that important unless it's a busy travel season.
Main Differences Between Virgin Atlantic Premium vs Upper Class
The main differences between Virgin Atlantic Premium vs Upper Class are:
Upper Class customers get two checked bags and Premium passengers only get one.

Upper Class allows lounge access, whereas Premium does not.

Upper Class passengers get more meal options than Premium Passengers.

Upper Class is more expensive than Premium.

Upper Class passengers are allowed expedited security check-in, whereas Premium passengers are not.
The Key Features of Virgin Atlantic's Premium Class

Baggage Allowance
Premium Class passengers are entitled to two free checked bags weighing up to 23kg each. You can also bring a carry-on bag and personal items onto the airplane, which is great if you need more suitcases! The extra bags that I get when flying with Virgin Atlantic is such a huge benefit, especially when I'm taking a long vacation.
Another feature that I really enjoy when flying Premium Class is the priority baggage delivery. It saves me so much time, and I don't have to go through the headache of waiting for my bags to come out at the luggage station.
Seating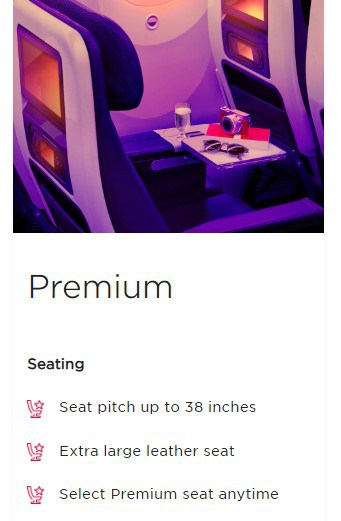 The seats in Premium Class are super comfortable. They are large, leather seats with a 38-inch pitch. Also, if you are a premium passenger, you get the option to select your seat when you book your flight. This is a pretty good perk because it guarantees that you can sit where you want or sit next to your travel buddy.
In-flight Entertainment
Well, you don't have to worry about feeling bored while on your flight. As a Virgin Atlantic customer, you'll have access to an incredible in-flight entertainment system. It includes a vast variety of TV shows, movies, and games. The entertainment system is located on the seatback screen, which is large and simple to navigate. You can also buy Wi-Fi for a small fee.
Food and Beverage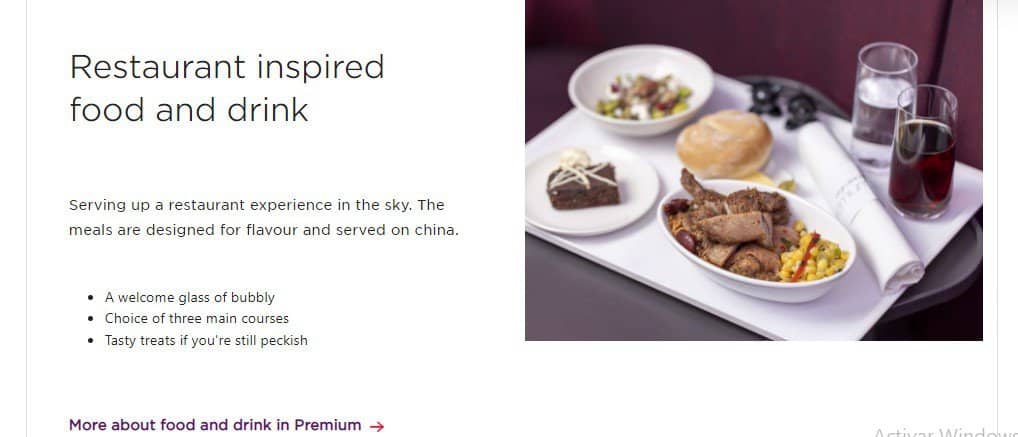 Your ticket includes complimentary food and beverages as a Premium Class customer. However, the selection of menu items depends on the length of the flight. But the good news is, Virgin Atlantic always offers snacks and non-alcoholic beverages on short flights. On long flights, they'll serve a hot meal. 
Not only that, but premium passengers are welcome on board the flight with a glass of bubbly and are offered three main food courses.
Pros
The Wander Wall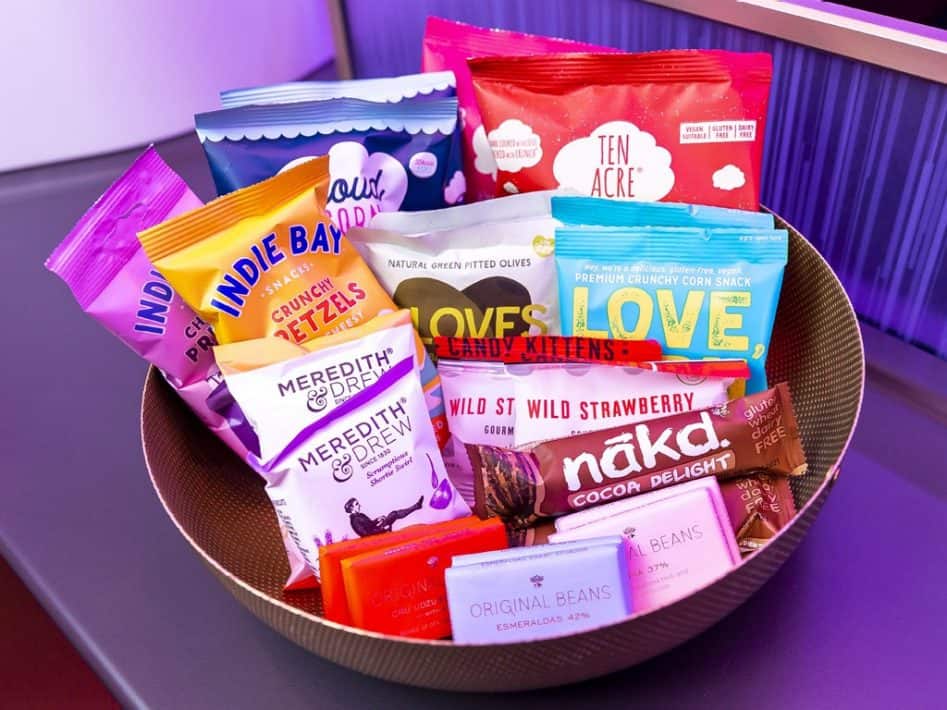 One of the features that I absolutely love about Premium Class is the Wander Wall. It's a wall full of delicious snacks that passengers can grab whenever they're hungry. I love that! There aren't too many airlines offering amenities like this!
Excellent Cabin Experience 
I can truly say, Virgin Atlantic's Premium Class cabin is one of the best I've ever experienced. I enjoyed all of the snacks and beverage options, the service was incredible, and the seats were really comfortable. I know that I'm not the only person who feels this way because Virgin Atlantic was given the Skytrax World's Best Premium Cabin Award in 2019. They are definitely doing something right!
Bypassing the Luggage Line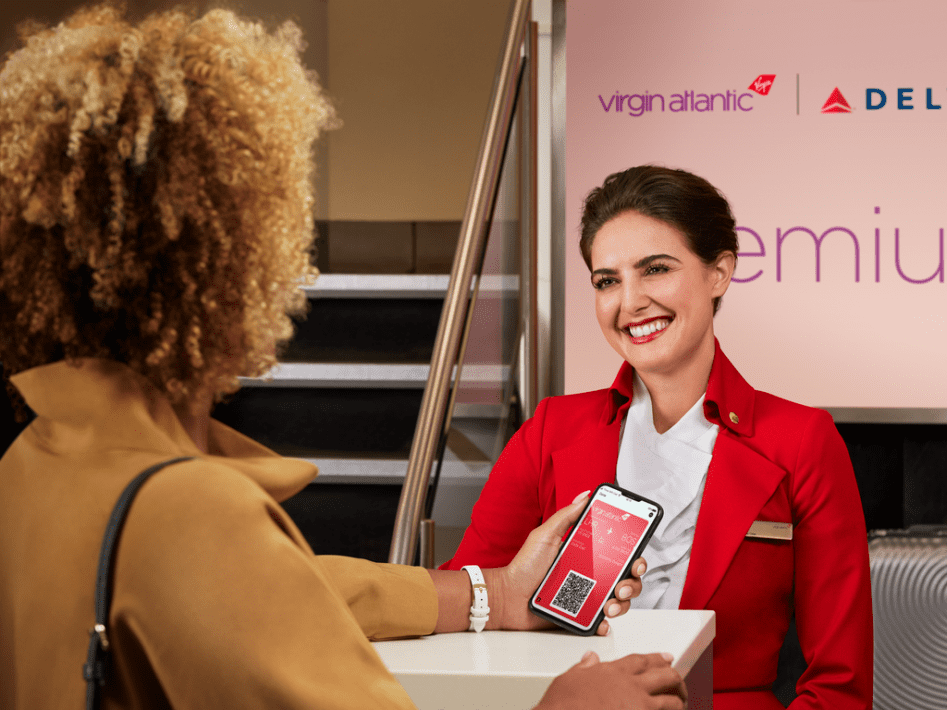 One thing that I dislike is standing in line to drop off my checked bags. This is especially true when I'm running late or the airport is crowded. Thankfully, Premium passengers are allowed to skip the line when checking their luggage.  Plus, they get priority boarding onto the plane.
Cons
No Lounge Access
As wonderful as Virgin Atlantic's Premium Class is, they definitely disappoint by not offering lounge access to Premium customers. It's primarily for Upper-Class customers only. There are other airlines that allow Premium/Business Class customers into their lounges, but not Virgin Atlantic.
Wi-Fi fee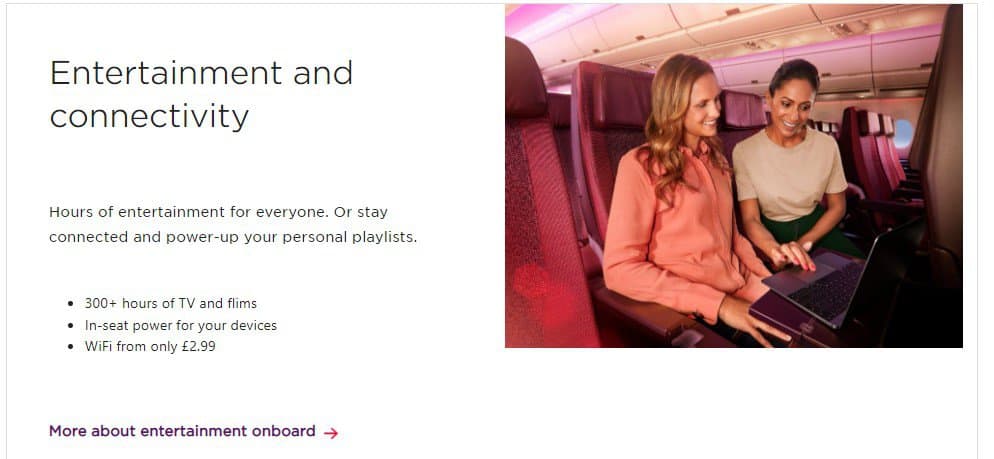 Wi-Fi is not included with a Premium Class ticket, and I feel like it should be. I can understand if the lower class cabins charge for it, but not Premium Class.
The Key Features of Virgin Atlantic's Upper Class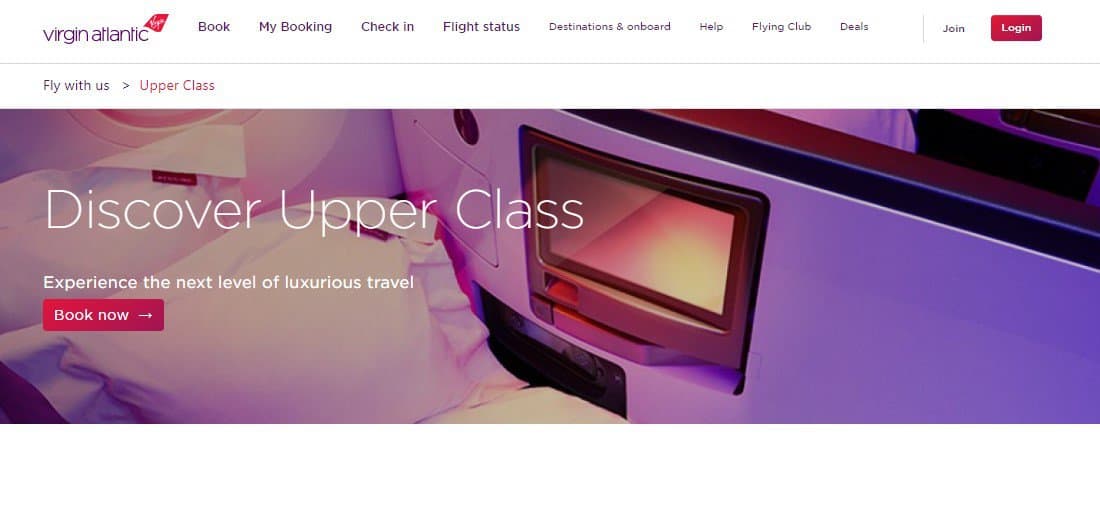 Baggage Allowance
When traveling Upper Class with Virgin Atlantic, you are entitled to two pieces of checked baggage weighing up to 32kg each. You're allowed two pieces of hand luggage as well. This is a fantastic perk when taking an extended vacation.
Seating
The seating in Upper Class is top-tier. Passengers get an extra-large, leather seat and a fully flat bed. The bed makes it so easy to lay down and sleep well during a long flight. I love being able to stretch out and enjoy my rest while I'm traveling. There's nothing worse than getting to my destination feeling tired because I haven't slept.
In-Flight Entertainment
The in-flight entertainment system is impressive. There's a large selection of movies, TV shows, music, and games to choose from. I never get bored on a Virgin Atlantic flight. The screens are large and easy to use.
Food and Beverages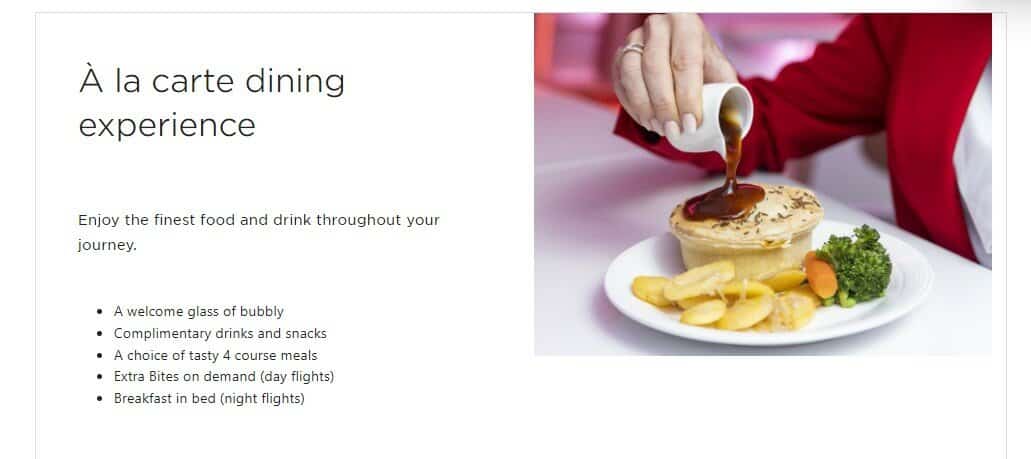 The food and drinks served in Upper Class are excellent. There's a wide variety of meal options, and the food is always fresh and delicious. You're welcomed with a glass of bubbly before takeoff, and you're given complimentary snacks and drinks.
Furthermore, Upper-Class passengers have the choice of four-course meals. When I flew Upper Class with Virgin Atlantic, I was glad to get a glass of bubbly and a nice meal after a long day of traveling.
Pros
Expedited Security Check-in
It feels so good to not have to wait in line at security. With an Upper Class ticket, you get to use the Fast Track lane. This is a huge time-saver, especially if you're flying during a busy season. One of the things that I dislike most about going through the airport is going through security, so this is a nice bonus.
Clubhouse Lounge Access
When you're flying Virgin Atlantic Upper Class, you're allowed access to the Clubhouse Lounge. This is a huge benefit because it's a relaxing space to wait for your flight. There are plenty of food and drink options, as well as comfortable seating. I've spent many hours in the Clubhouse Lounge, and it's always been a pleasant experience.
Cons
Cost
Obviously, the cost is the biggest downside to flying Virgin Atlantic Upper Class. It's not cheap. But if you can afford it, it's worth it. The benefits are numerous, and the experience is fantastic.
Wi-Fi Fee
I don't like that Premium Class charges a Wi-Fi fee, but I most definitely don't like that Upper Class charges one. I think that it should be included in the price of the ticket. With the money that Upper Class customers pay, they shouldn't have to spend money on anything extra.
Alternative Airfare Classes
Virgin Atlantic Economy Delight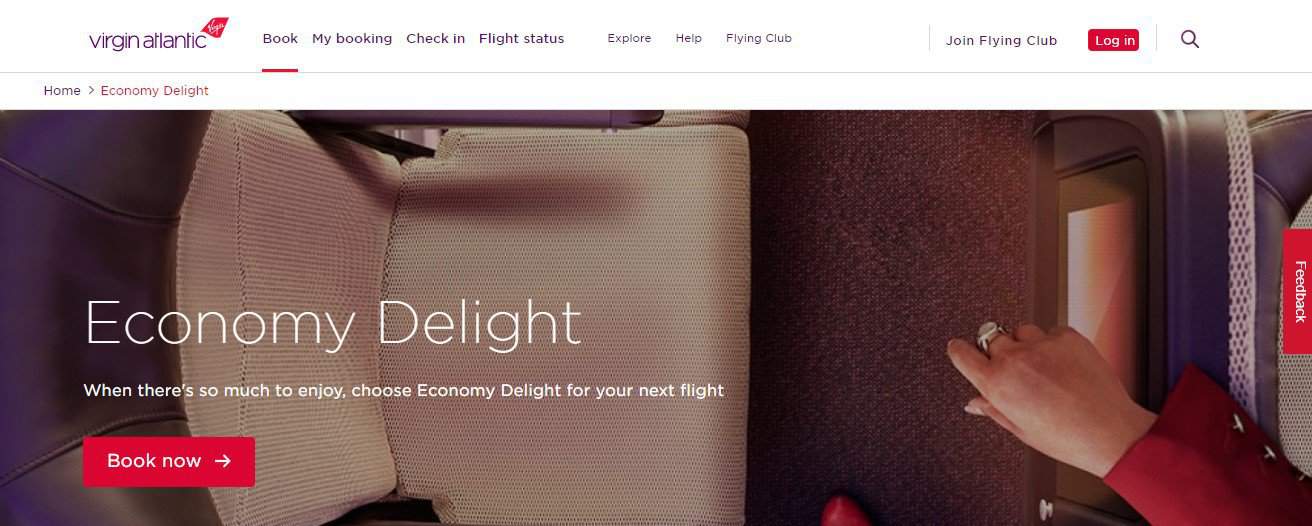 This option is a step below Premium Class, but it's one of my favorites. Economy Delight customers receive selected seating, a checked bag and hand luggage, and premium check-in. Also, this class includes priority boarding. If you want a good flight experience without the Premium Class prices, this is a great alternative.
British Airways Business Class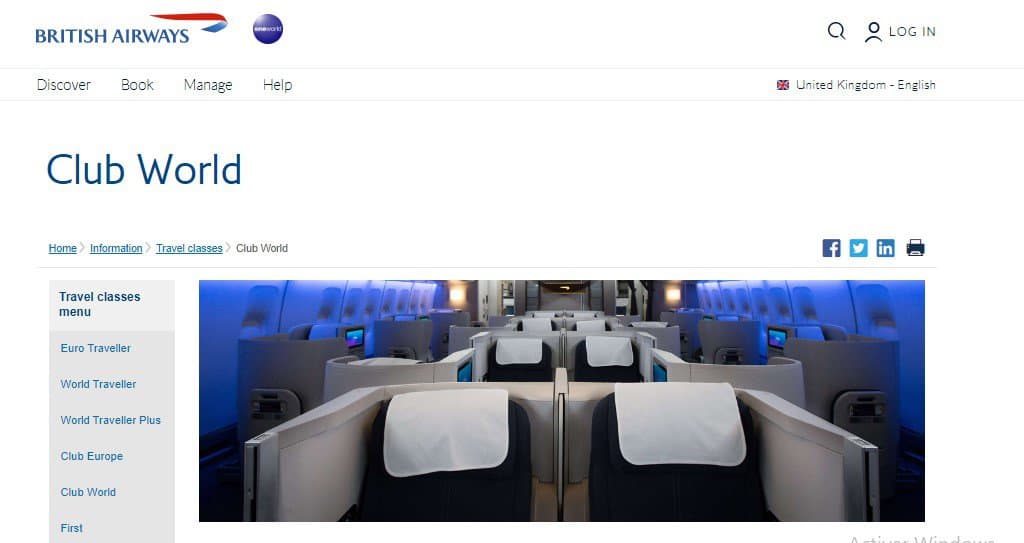 Comparable to Virgin Atlantic's Premium Class is British Airways' Business Class. In Business Class, you'll receive an amenity kit, as well as priority boarding. Customers are provided spacious seating and lots of tasty food and drink options. British Airways has an advantage over Virgin Atlantic because they give lounge access to their Business Class customers.
American Airlines First Class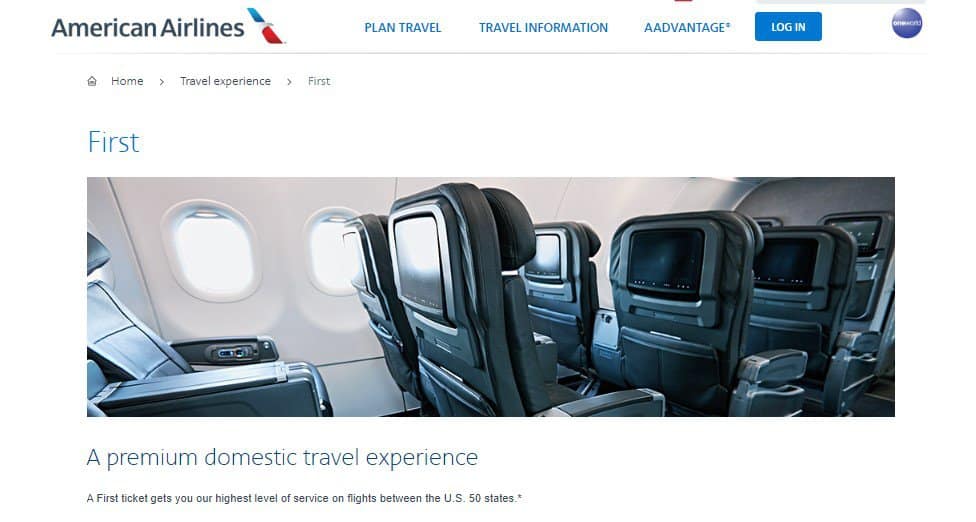 American Airlines offers a nice First Class experience. Passengers are provided access to lounges and are given priority privileges. As a First Class customer, you can go through expedited security and be first to get your checked bags upon arriving at your destination. While on your flight, you'll get chef-inspired meals, relaxing seats, and an amenity kit.
FAQs About Virgin Atlantic
Question: Does Virgin Atlantic have a partnership with Delta?
Answer: Yes, Virgin Atlantic has a partnership with Delta. Since they're a UK-based airline, partnering with Delta allows them to provide more services to the United States. If you choose to fly with Virgin Atlantic from an area of the United States that's not in a big city, you'll probably end up on a Delta-operated flight.
Question: Does Virgin Atlantic have a rewards program?
Answer: Yes, they do! It's called the Flying Club, and it's one of my favorite airline rewards systems. Virgin Atlantic points never expire, and you can spend them on numerous perks, like flights, merchandise, and travel upgrades.
Question: Are Virgin Atlantic tickets refundable?
Answer: That depends on the ticket that you have. In most cases, the Economy tickets are not refundable. However, Premium and Upper Class fares have more leniency. You can request a refund with Virgin Atlantic by submitting a form to them.
My Final Thoughts On Virgin Atlantic Premium vs Upper Class
No matter which option you choose between Virgin Atlantic's Premium vs Upper Class, you'll have a good experience.
Obviously, First Class is top-of-the-line, and you'll never be disappointed with that choice. However, if you don't want to pay First Class prices, you'll still have a good time in Premium Class—which is the option I normally go for. The service is good, the amenities are great, and I don't have to spend as much money.
Well, hopefully, this guide answered some of the questions you had about Virgin Atlantic's top-tier airfare classes. Which one of these options will you choose for your next vacation.