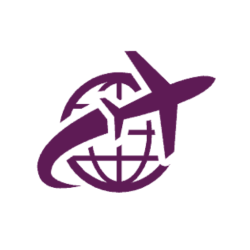 Latest posts by The Points Insider Team
(see all)
The days of booking a flight with the expectation your baggage and suitcases came for the ride for free seem to be long gone. As airlines stay competitive with each other in the economy competition, one day someone decided to put baggage as an extra cost, which allowed them to drop their ticket fare.
Comparison search engines, which concentrate on the lowest price first, saw these flights as the lowest priced. In steps the competition to do exactly the same thing – and we have a case where a flight ticket price does not always include baggage.
So, do Virgin flights include baggage?
All Virgin flights include baggage with the exception of Economy Light. Economy Standard and Economy Delight allow passengers to check in one suitcase up to 23kg. Passengers flying in Premium Class and Upper Class can check in two suitcases up to 23kg.
Unless you have booked your flight in Economy Light you can check on bag or suitcase into the hold – but you need to make sure it doesn't exceed the 23kg limit, otherwise, you will be charged an extra baggage fee. In this post, we'll look at how to avoid those extra baggage fees, how people are unexpectedly charged last minute, and whether Virgin Economy Light and paying for baggage, is ever worth it.
Virgin Flights that Do Include Baggage
There are five main types of flight class when flying with Virgin Atlantic.
These include:
Economy Light
Economy Standard
Economy Delight
Premium Economy
Upper Class
Within each class, there are various booking types but that's way too detailed for this article, and it makes no difference to the baggage allowance included. As long as your ticket isn't an Economy Light ticket, you will be able to take at least one checked-in baggage as part of the ticket price.
A checked-in bag is simply one you place into the airplane's cargo, and collect on the carousel at the other end, rather than a carry-on bag that you take with you onto the plane. The number of bags you can check in depends on the class of ticket and flight you have.
| Flight and Ticket Class | Baggage Included |
| --- | --- |
| Economy Light | 0 Bags |
| Economy Standard | 1 Bag |
| Economy Delight | 1 Bag |
| Premium Economy | 2 Bags |
| Upper Class | 2 Bags |
No matter your class, each suitcase can be at a maximum weight of 23kg. Any more and you will be charged extra baggage, even if flying Upper Class! This is why it pays to make sure your suitcase is at the right weight and avoid those extra baggage fees.
How to Avoid Extra Baggage Fees
As we've already seen, the best way to avoid extra baggage fees is to make sure the weight of your suitcase does not exceed 23kg. That of course and purchasing a ticket outside of Economy Light. When most people incur an extra baggage charge it isn't usually on the outbound flight, but when they check back in for the return flight.
Why are people charged more for baggage flying back, than flying out? Well, they aren't really. The main culprit are all those gifts, souvenirs and bargains buy people buy when on holiday, or taking a business trip. Although travelers check their suitcases and use all sorts of tools and scales to check their weight, it's rarely done when flying back.
The weight of those gifts and souvenirs can really be added up. If you were close to your limit before flying out, it wouldn't take much to tip the scales over the edge and mean an often hefty extra baggage charge on the return flight. I know of people who left souvenirs and gifts behind as the cost of the extra baggage fee was considerably higher than the cost of the gift!
Top Tip: The best way to make sure your baggage is the right weight a small portable travel suitcase scale can save you a small fortune. Here's a recommended one!
Is it worth buying Virgin Economy Light and paying for baggage?
Who can resist those really low flight prices to far-flung amazing and exotic destinations that put such holidays finally within reach? It can be very tempting to buy the lowest ticket price you can find and worry about baggage later. This is almost always a more expensive, and less efficient way of paying for baggage.
Here's an example of a real flight, and real costs comparing an Economy Standard vs Economy Light ticket and purchasing baggage either online or at the airport – this is based on a flight from London Heathrow to New York in October:
| Flight Class | Flight Price | Pay for Baggage Online | Pay for Baggage at Airport | Total Cost |
| --- | --- | --- | --- | --- |
| Economy Light | £421.77 | £100.00 | £120.00* | £521.77-£541.77 |
| Economy Standard | £521.77 | £0.00 | £0.00 | £521.77 |
* estimated
Although each flight can present different costs, it would cost the same amount to pay for an Economy Light ticket, and then pay for baggage in advance online as it would purchase an Economy Standard ticket. Although the cost is the same, there is one advantage of an Economy Standard ticket over an Economy Light ticket, and that is the fact you can choose your seat in advance for free.
With Economy Standard you can choose your seat when you book, meaning if you have a preference or want to avoid the dreaded middle seat, then you can. With Economy Light, you can only choose your seat during check-in. Meaning you will be one of the last on the flight to pick a seat and will have to choose from the seats remaining.
The only time this may make sense is if you can only afford to pay for the lowest price flight now and will have the funds later to pay for the extra baggage fee. Baggage can be purchased right up until check-in at the airport, whereas the flight itself has to be paid at the time of booking.
It will cost more doing it this way and can cost up to an extra 20% of the total flight and baggage cost, but it may give you the flexibility of managing your costs.
Virgin Flights Including Baggage – The Insider's Notes
Four out of the five Virgin Atlantic ticket prices include baggage as part of the ticket price
Only Virgin Economy Light is excluded
It's cheaper to pay for baggage online than at the airport during check-in
Take travel scales with you on your trip, and weigh your baggage before you fly out, and before you fly back in so that you do not exceed the 23kg limit
One bag can be checked in if you fly Economy Standard or Economy Delight
Two bags can be checked in if you fly Premium Economy or Upper Class