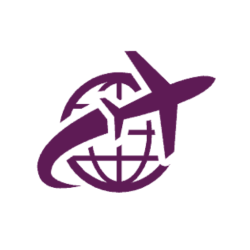 Latest posts by The Points Insider Team
(see all)
There are many ways to spend Avios points once you have collected them, and one of the most asked questions is whether it's possible to buy wine with Avios. Surprisingly, after flights and upgrades, using Avios on cases of wonderfully sumptuous and unique wines from around the world is the next converting method in demand right now.
But is it possible to buy wine with Avios Points?
Avios can be used to buy wine through the BA Executive Club. Red, White, Sparkling, Champagnes, and Spirits can be purchased using Avios. A minimum of 6,500 Avios is required for a full purchase, or part payment is possible from 1,000 Avios. Each Avios is worth 0.5p per point when purchasing wine.
Let's have a look at how you can best convert your Avios points into wine, when the best time to convert your points is and how to maximize the value of your Avios points!
How to Buy Wine with Avios
The only way to purchase wine using Avios is through the BA Executive Club. Simply log in to your BA Executive Club through the British Airways website. From here you will need to hover over the 'Discover' menu option and choose Spending Avios under the Executive Club menu.
Once on the Spending Avios page you'll need to scroll down and find the Wine option, and the Buy Wine button.
This is where you'll find a selection of fine wines, sparkling wines, spirits, and champagne to choose from and reward yourself with your hard-earned Avios points.
When I checked there were 53 different products to choose from, with an Avios price from 6,800 (Neptune Spiced Rum) up to 160,400 Avios for six bottles of Krug Grande Cuvee Champagne! The Avios price shown also includes full delivery too! What's great about buying wine with Avios is the fact you can part-pay with Avios and part-pay with cash. This is a great option if you don't quite have enough Avios but want to use them towards your purchase.
You could use as few as 1,000 Avios against each item and pay cash for the remainder.
When It's the Best Time to Convert Avios Into Wine Vouchers
Any time is a great time to convert your Avios for wine! Occasionally British Airways have a sale and, in partnership with Laithwaite's, allows you to purchase a selection of the wines, and wine cases, for a reduced Avios price – but these deals are hard to predict, so it's best to just go ahead whenever you're ready to.
Your Avios are worth 0.5p each if you convert and redeem them for BA wines. This means a case of wine that would cost £69.99 can be purchased for 13,998 Avios. Christmas is the most popular time of the year to convert Avios into a wine purchase, especially if you have no other plans for them.
I'd recommend the Celebration Mix Dozen at 23,200 Avios – a selection of red, sparkling, white, and rose wines from around the world. You could always part pay with 9,300 Avios and £80 cash. Using the part pay with Avios option it works out at less than £7 a bottle!
Why Should You Convert Your Avios to wine?
Although flying and upgrades to Business Class or First Class are the most popular choices for spending Avios, there are an increasing number of people who collect Avios to spend on other things, like hotels, car hire, and wine. It was estimated, by Decanter magazine, that an average Briton drinks 108 bottles of wine every year. That's almost a bottle of wine every 3.5 days!
Wine is a very popular alcoholic drink in the UK, which has been fuelled by a recent surge in Pinot Grigio and Prosecco sales, which quickly became two of the most ordered wines. Although purchasing wine with Avios will not make your Avios worth more than taking to the skies, it will make you no worse off either.
This is in comparison to a standard economy flight on British Airways in which your Avios is also worth an average of 0.5p per Avios – it isn't a comparison against flights in Business Class (Club World) or First Class (BA First), where Avios have up to 4x more value at 2p per Avios.
Unless you are redeeming your Avios for a Business Class or First Class flight, then your redemption value for wine at 0.5p per point is as good as you are going to get.
Therefore, rest assured that if decide to treat yourself or some friends and family at your next party or at Christmas time, you'll not only be very popular, but you'll get a good deal too!
What Type of Wine Can I Get With my Avios Points?
Although the BA Wine Store isn't as vast as Laithwaite's, there is still a wide range of wines and Champagnes available. It is worth noting that many of the wines are unavailable individually. They need to be purchased with Avios in multiples such as 3, 6 or 12 depending on the type.
Spirits can though be purchased individually and range between 6,800 Avios for Warner Edwards Rhubarb Gin, up to 9,800 for an Ardbeg 10-year-old single malt whiskey.
Here are some wine selections on offer:
Connoisseurs Six
Avios: 15,500
Something for everyone in this little bundle of excitement. Pinot Grigio, Italian Merlot, and also an award-winning Champagne!
Warming Reds Dozen
Avios: 20,500
This selection of dark fruit delights is perfect for the onset of the colder weather of autumn and winter, especially beside a log fire as the snow settles outside.
Moet & Chandon Brut Imperial Twelve
Avios: 91,000
For those with expensive taste, and more Avios than you know what to do with, this case of 12 bottles of Moet & Chandon Brut Imperial is just for you!
Can I Buy BA Avios Wine Without Avios?
It is possible to buy BA Avios Wine without using Avios. BA wines are provided by Laithwaite's. They have their own online store where wine can be purchased direct, without the need for Avios. It is possible to collect Avios with each redeemable wine purchase.
You can find the latest special wine offers at Laithwaite's with this link!
There is more of a selection of wines at Laithwaite's, plus you do not need to order in as great a quantity as you do if using Avios to buy.
In Conclusion – Converting Avios to Wine
Using Avios to purchase wine through British Airways is a really good use of any Avios points laying around, collecting dust, and not being put to any better use.