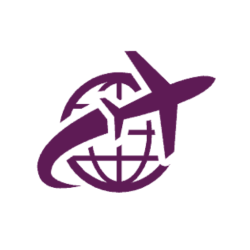 Latest posts by The Points Insider Team
(see all)
Virgin Points, or air miles as they were formerly known, are not just redeemable against reward flights. They can be used for all sorts of goodies and rewards, including Virgin Wines. Many people aren't aware of this. Many Virgin Points remain unspent, and sometimes lost, as they are not used for a flight – but could be used to buy delicious and unique Virgin Wines.
Virgin wines can be bought using Virgin Points. 10,000 Virgin Points are worth £50.00 in Virgin Wine vouchers and 20,000 Virgin Points are worth £100.00 in Virgin Wine vouchers. Virgin Points are worth 0.5p each with this conversion. Only Premium Economy and Upper-Class flights provide more value.
Although it's possible to buy Virgin wine with Virgin points, is it actually worth it? In this post, we'll look at the value of your points and compare this to the cash price to see if it's really worthwhile to spend them in this way.
How to Buy Virgin Wine with Virgin Points and Airmiles
The easiest way to buy Virgin wine with your points or air miles is by contacting the Virgin Flying Club team through the Virgin Atlantic website and logging on to your Flying Club account.
It's not possible to convert them online. The Flying Club team will exchange your Virgin Points into Virgin Wine vouchers, at a rate of 10,000 Points to a £50 Virgin Wine voucher and will send these to you in the post. Once you have your wine vouchers you can use them through the Virgin Wines website just like using a standard voucher code.
You could be enjoying some of the best wine delights the Virgin Wines range has on offer! This is a particularly good idea during Christmas and a great way of redeeming spare points during the festive season. We've seen that it's possible, but is it worth it?
Is It Worth it to Spend Virgin Points on Virgin Wine?
10,000 Virgin Points can be converted into a £50 Virgin Wine voucher. This provides a value of 0.5p per Virgin Point.
We recently carried out a full analysis of how much Virgin Points are worth, which is well worth a read to help you understand which point conversions are worthwhile, and which are not!
In summary, Virgin Points are worth on average between 0.5p to 2p per point, depending on how you choose to spend them. This can be as low as 0.3p but the highest redemption value we have seen is 2p per point. Unless you redeem your Virgin Points for a Virgin Premium Economy or an Upper-Class flight, you will struggle to find any other redemptions giving you a greater value than 0.5p per point.
Therefore, it is worth it to convert your Virgin Points into wine vouchers if you have 10,000 or more Virgin Points, and not currently saving up towards a higher cabin class flight.
Why Would You Buy Wine with Virgin Points Over a Flight?
With flights being the most popular redemption reward, why would you consider exchanging your hard-earned points for wine vouchers? Virgin Atlantic does not fly to Europe, in the main. One of the closest destinations to fly to is Tel Aviv in Asia. This flight is an average of 5 hours, compared to an average of 7 hours to New York.
This means redeeming Virgin Points for flights requires more points for these long-haul distances than perhaps with other airlines who do fly short-haul within Europe.
30,000 Virgin Points are the minimum required points required for a full return flight, plus you will need to pay £264.52 in taxes for this flight. This route will see your Virgin Points worth 0.4p per point.
Flight redemptions become more worthwhile when redeeming for Premium Economy or Upper Class. 105,000 Virgin Points are needed to fly to New York and return in Upper Class. Although £672.52 of cash is still payable, it does mean your points are worth an average of 2p each.
This is a lot of points! In fact, your points are generally worth MORE spending them on Virgin Wine than using them for a standard economy flight. This is why it makes sense at times to convert points for other rewards, such as Virgin Wines if an Upper-Class flight redemption is just too far out of reach.
When Is the Best Time to Transfer Virgin Points to Virgin Wine?
Fortunately, any time is a good time to transfer your points to Virgin Wine. There may be from time to time special offer incentive, but in the main the 10,000 Virgin Points to £50.00 Virgin Wine voucher is applicable at all times.
There are two redemption offers:
10,000 Points to £50.00 Virgin Wine voucher
20,000 Points to £100.00 Virgin Wine voucher
They have to be redeemed in 10,000-point increments as Virgin Wine vouchers are only offered in £50.00 and £100.00 denominations. One of the most popular times to exchange points for wine vouchers is during November and in time for Christmas. Stocks can be in limited supply during December, plus you will have to wait a few days before your wine vouchers arrive. It's best to plan ahead.
Make sure your points do not expire!
It can be terribly disappointing to see valuable points expire because they have past their expiry period.
In Conclusion – Buying Virgin Wine with Virgin Points
Buying Virgin Wine with Virgin points does provide a good value return for your points. Flying with points is great but it takes a lot of time collecting enough for your points to be worth more than 0.5p per point, which as we've seen is the value per point on offer with Virgin Wine redemptions.
Unless you collect a minimum of 70,000 Virgin Points and redeem these for an Upper-Class flight to Tel Aviv, along with paying the £439.23 in taxes and fees, you will be hard-pushed to find more value.
Equal value exists across car redemptions, holiday redemptions, and other Virgin Brand exchanges, but if you like the idea of a case of exclusive Virgin Wines for a celebration, Christmas – or even just because – then you could do a lot worse with your points than buying Virgin Wine with them!