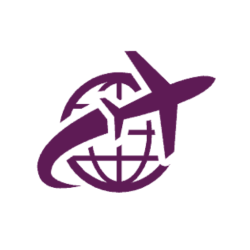 Latest posts by The Points Insider Team
(see all)
Hotels.com, which is part of the Expedia Group, has a loyalty scheme in place that rewards its customers with free hotel nights or discounts on hotel nights. Each time you stay in a qualifying hotel (which is almost all of them) you'll earn a Reward Night. Once 10 Reward Nights are collected, they can be exchanged for a free hotel night.
The value of the free reward night is equal to the average value of the ten hotel nights paid out to earn the reward. Each time you earn a Reward Night you also collect a tier point. The more hotel nights you stay with a booking through Hotels .com the higher up the tier you can climb.
Each Hotels.com member starts at the Rewards level but can quickly climb to Reward Silver once just 10 reward nights are collected. Before we continue it's worth explaining what exactly is the Silver Rewards membership on Hotels.com.
The Silver Rewards membership on Hotels .com is awarded after you stay for 10 nights in hotels booked through Hotels .com within a 12-month period. The Silver Rewards tier rewards members with free breakfast, free WiFi, or spa vouchers from selected VIP Access Properties.
The benefits look pretty good. Who wouldn't say no to a free breakfast, fast WiFi, or an hour in a hot tub?
In these uncertain times Hotels.com now have a new range of flexible hotel room deals and special deals for Reward Members – find out more here
If you currently have 7 or maybe 8 reward nights already you may be getting excited at the prospect of upgrading your tier from Reward to Silver. I have been a Gold Rewards member with Hotels .com for a number of years now, but to get to Gold Rewards I needed to achieve and use Silver Rewards for a while before I managed to collect 30 reward nights for Gold.
That means I had some time to experience Silver Rewards. That experience I will share this with you and explain the benefits and what you really get, and whether it is worth your time trying to consolidate all your hotel bookings through Hotels .com to try and achieve Silver Rewards.
The benefits alone may not be as beneficial as you may think – but reaching Silver Rewards can help you in a different way. These I will also explain in this article.
Hotels.com Reward Membership Levels Explained
There are three levels of membership on Hotels .com. The tier level you reach is dependent on how many qualifying nights you stay at a Hotels.com booked the hotel using cash as payment. A 'qualifying night' simply means a hotel that is eligible to collect the reward. These are clearly displayed in the search results, and it is worth noting that almost all hotel stays qualify for reward nights.
The more nights you stay the faster you build your tier level.
Here is a quick comparison between the three tier levels:
Hotels.com Reward
Entry-level membership when you join for free
Collect a Reward Night with every qualifying stay
Hotel discounts are available (you only need to join for free to unlock these)
Hotels.com Rewards Silver
After 10 Reward Nights, Silver Rewards are unlocked!
Better benefits are available such as free breakfast, free Wifi, or Spa Vouchers – these are accessible through VIP Properties
Priority Customer Service
Hotels .com Rewards Gold
After 30 Reward Nights, Gold Rewards are unlocked
All Hotels Silver reward benefits are included in Gold
Complimentary room upgrades may be available at certain VIP properties
Early check-in or Late Check-Out may be available at certain VIP properties
Is the Hotels.com Silver Membership Rewards Worth It?
The benefits available for Silver Reward members look great. Who wouldn't want to start consolidating all their hotel bookings through Hotels.com and start collecting these perks? Having been both a Silver Rewards and Gold Rewards member for several years, I am yet to enjoy the benefits of these perks.
I want to fully explain why. Both Silver and Gold Rewards offer amazing additional add-ons, that usually come with a cost supplement, but the key point to note is that they are only available in VIP Properties.
Unfortunately, many of the hotels listed on Hotels .com are not VIP Properties. It is possible to find these types of hotels, but they are called VIP for a reason, and often come with a VIP price tag.
On average you can expect to pay over £300 (US$500) per night per room for such a hotel. If this is the class of hotel you usually stay in, then this is a great deal for you. I often stay in more than 30 hotels nights a year, which is why I get to keep Gold Rewards, but it isn't often I come across too many VIP Properties within a suitable price range.
I did come across another, quite a major issue, through a Gold Rewards booking – but as I have already written about this at length in my Hotels .com Rewards Gold Review I won't cover the same topic here. This aside, it isn't all doom and gloom! I am still a regular user of the Hotels .com Rewards scheme as I think it is one of the best, if not the best, hotel reward and point schemes out there today.
Collecting Reward Nights across a huge number of hotel chains worldwide, without being locked into just one to collect rewards and earning a free hotel night for every ten nights booked, sets this free hotel night scheme head and shoulders above their competition.
How Do You Earn Free Hotel Nights with Hotels.com?
Based on everything we have covered so far, and all the benefits, it's when you start looking at the free hotel nights on offer you start to realize why Hotels.com is way ahead of its competitors. Every hotel night you book with cash (rather than booking with a reward night), through your Hotels .com account, you collect a 'Stamp'.
These stamps are added to your account automatically. Hotels .com have literally thousands and thousands of hotels worldwide you can book to stay at, and I would average that 98%+ of these hotels are included in the reward night scheme. Also, around 98%+ of hotels are available for you to redeem your free hotel night within. Only a few hotels are excluded from the reward night scheme from either collecting or using hotel nights. These are clearly shown.
Once you have collected 10 stamps, or 10 Reward Nights (they are the same thing) you earn a free night to stay in any one of thousands of hotels worldwide. Now if you're thinking you can stay for ten nights in the cheapest B&B or motel you can find and use your free night for a 5-star booking in the heart of London, you will probably not be too surprised that it isn't possible.
The value of your free night is equal to the average nightly value across your 10-night stay.
Let's look at this with an example: For example, if you stay in the same hotel room at £75 per night over 10 nights, your total spend is £750. If we take the total spend of £750 and divided this by the 10 nights, this equals £75. So, £75 would be the value of your free night. Basic maths but hopefully you see how the free night value is calculated.
Let's look at a slightly more complex example:
If you stay for four nights in a hotel room at an average cost of £65 per night, then stay three nights at a different hotel with an average cost of £80 per night – and then a further three nights at a third and final hotel with an average cost of £99 per night – your total spend is £797.
If we then divide this by ten to get the average nightly spend across all ten nights, it means your free hotel night is worth a value of £79.70. Up until mid-2019, your free night could be used to cover the entire cost of the hotel. Meaning you pay nothing.
In 2019 Hotels .com changed the rules. The cost of a hotel room is made up of the hotel room charge, and 20% VAT. If a hotel room costs £120 for the night, you are paying £100 for the hotel room and £20 in VAT. When Hotels .com changed the rules, it meant a free night reward value can only be put towards the hotel room cost, not the VAT.
You will always need to pay, in cash, the VAT amount of the reward night. Even if you have £120 as a reward night value and wish to stay in a hotel with a listing price of £120, you can only redeem £100 towards it (the hotel cost), the £20 VAT amount will have to be paid for.
Although this was very disappointing news for Hotels .com members, it still means you can get a £120 hotel room for just £20! Just by reaching Silver Rewards, means you will have collected 10 Reward Nights and have a free hotel night to redeem!
Can you collect Avios Points and Virgin Points with Hotels.com?
It is possible to collect Avios or Virgin Points with every Hotels .com booking. Both the BA Shopping Portal and Virgin Flying Clubs Shopping Portal have a link to Hotels .com. Use this link to make your booking, and you will collect Hotels .com Reward Nights and either Avios or Virgin Points too!
Find out how to earn free hotel nights AND Avios on the same booking with our How to earn a free Business Class flight with Avios
This is a great way to collect your way not only to a free hotel night but Silver Reward tier – as well as collecting points towards a free flight!
Is the Silver Rewards Membership with Hotels .com worth it – In Summary
If you want to get to Silver Rewards just for the benefits listed at the top of this article and don't often stay in what would be considered a VIP Property (again these are clearly shown on the Hotels .com website) then joining, for this reason, wouldn't be worth it. The main reason to join the rewards program is to start collecting reward nights. This is where the reward program comes into its own.
Another really good perk is that reward nights can be redeemed at any time. They can be redeemed during school holidays, Christmas, and New Years' – there are no blackout dates! I certainly recommend joining the Hotels .com rewards program for the free nights, if not for the listed benefits.
Click here to join the Hotels.com Reward program and start your journey to collect free hotel nights