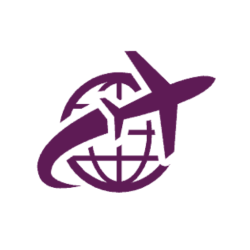 Latest posts by The Points Insider Team
(see all)
Having flown across the globe on every class, and almost every airline, I have been upgraded more times for free on Virgin flights than any other airline. Being told you have a free upgrade in to Upper Class on just before a long 10 hour flight is guaranteed to make you smile for a while.
After my first upgrade I was determined to retrace my booking, and what I did, to look for a pattern. Something repeatable that I could use to increase my chances of a free Virgin flight upgrade next time.
Here is How to Get a Free Upgrade on a Virgin Flight
Join the Virgin Flying Miles club by clicking here, as members will always be given preferential upgrade if one is available. Flying solo and dressing smart casual has also been proven to increase upgrade possibility. Upgrades are usually given to those last to check in, so checking in early isn't always beneficial.
In this post I will share with you the things I learned after many hours booking flights, arriving at airports, and taking to the air.
Top Ten Ways to Get Upgraded for Free on Virgin Flights
I will first start with a caveat, and that is that nothing is of course guaranteed. If there was a guaranteed method of achieving a flight upgrade, not only would Upper Class be full the moment tickets were released, but Virgin Atlantic would soon go out of business giving away all their Upper Class seats at Economy Light prices.
That said there are certainly tactics and methods you can use and try, that have worked for me and others in the past below, that will increase your chances!
Join the Flying Club points programme
Dress at least smart casual
Travel and Fly solo
Be polite and friendly
Take out Virgin's Credit Card
Collect a free flight upgrade voucher
Ask your company to book your flight
Be one of the last to check in at the Virgin Atlantic check in desk
Be loyal to Virgin Atlantic
Look for upgrade offers using Virgin Points
It's always best to use a combination, or all, of these options. Again, the more you use, the better your chances of an upgrade are. Let's have a look at these methods in detail and show you how to use each to your advantage, and why it can work.
Join the Flying Club Points Programme
All airlines will reward loyalty and repeat customers first. If there are any upgrade possibilities, they will almost always go to Virgin Flying Club members first. It's free to join Flying Club. You don't even need to have a flight booked, you can join today and have your account open and ready.
There are hundreds of thousands of Flying Club members so just by having an account doesn't secure you a free upgrade, but it can make a small difference.
Dress at least Smart Casual
Just because you are wearing a three piece suit, with open button crisp white shirt, doesn't automatically upgrade you into Upper Class just because you look the part. Many of the people you see in Upper Class dress casually. Airlines aren't as hung up on dress code as some may think, but equally if you turn up in a loud shirt, shorts, and flip flops you've probably just lost any chance of an upgrade you may have had.
Smart casual is fine. I have been upgraded to Upper Class on Virgin wearing jeans, smart jumper and boots – so you don't need to dry clean and iron your best suit for the occasion.
Travel and Fly Solo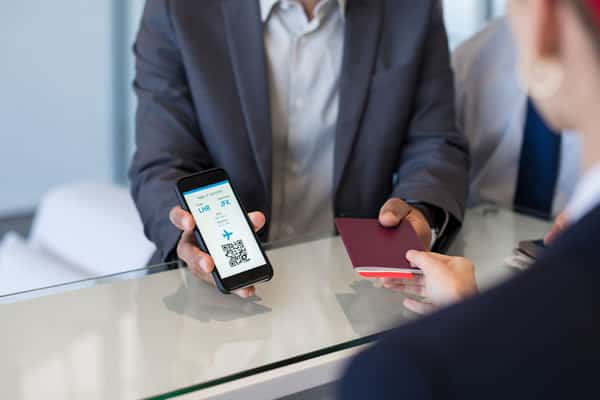 Upgrade opportunities become a numbers game. There may be just one or maybe two Premium Economy or Upper Seats available as a free upgrade – and on some flights there are none – so you need to increase your chance. A family of four or six is unlikely to receive a free upgrade. There just aren't usually the seats available.
If the airline needs to upgrade someone due to an over-booking or mix up, it will be far easier for them to allocate the upgrade to a solo traveller than someone traveling with a partner or friend, or family. Flying solo isn't always possible of course, but if you are you have just at least increased your chances of a free upgrade.
Be Polite and Friendly
In many cases any upgrade is pre-approved and already logged in to the system. This though isn't always the case. There are times the check-in crew need to decide and upgrade someone.
Put yourself in the check-in crew's position. If you had to make a decision and upgrade someone for a flight, would you upgrade someone who approached the check-in desk and immediately became rude?
Simple politeness and friendliness could make all the difference if a free upgrade was up for grabs.
Take out a Virgin Credit Card
As I already mentioned airlines do have a habit, every once in a while, of rewarding loyalty. Having a Virgin Credit Card as well as a Flying Club account may just put you at the top of the list if an upgrade were to become available. Virgin Money is a different company to Virgin Atlantic but unlike most airlines credit cards, the Virgin Credit Card is with a company (Virgin Money) that is part of the Virgin Group of companies and brand, so there is at least a link.
Collect a Free Flight Upgrade Voucher
That's not the only reason why a Virgin Credit Card could come in handy.
The Plus credit card opens up rewards for big spenders, which can include an upgrade voucher. You'll need to spend £10,000 in a year, but if you do you can choose an upgrade cabin voucher that could turn a Premium Economy reward seat upgraded for free into an Upper Class seat!
This is comparatively a free Upper Class upgrade!
Ask Your Company to Book Your Flight
This isn't always possible for everyone, but some large businesses enlist the services of a flight company to help them manage and negotiate flights and travel arrangements for their business. A business booking can be lucrative for airlines as a good comfortable flight, given to the right employee, could see loyal business for years to come.
I have personally found flights booked on my behalf have increased my chances of a free upgrade, even when my Flying Club account number is used.
If this option is available for you as an employee, it may be worth a go.
Be One of the Last to Check-in to Your Virgin Flight
If the flight is overbooked, or seats have been double booked, the airline may not find out until the end after they have checked in all other passengers for the flight. If there is an overspill, and people need to be upgraded, the decision can be made as the last passengers check-in.
There are many conditions here of course, and not all flights are overbooked or oversubscribed, but you'll be ruled out of this one if you're someone who likes to check in early.
Be Loyal to Virgin Atlantic
There seems to be an ever increasing number of new airlines, new routes, and new flying opportunities, so airlines are keen to keep customers loyal. Virgin Atlantic have tier points as well as reward Virgin Points.
Tier points are only awarded when you fly. You can't buy or exchange these. The number of tier points you have shows the loyalty you have to the Virgin brand.
The Virgin tier level starts at Red and moves up to Silver and then finally Gold. If you are a Gold Tier member, and upgrades are available then you are probably first in line for an upgrade. Then the priority moves down to Silver before reaching Red. Again, this is not always the case and having Gold tier status does not instantly guarantee you a free upgrade on your next flight, but again this is another method of significantly increasing your chances for the better.
Look for Upgrade Offers using Virgin Points
If you have some spare Virgin Points laying around, you may have enough to upgrade your next flight. Our Virgin Upgrade Calculator can help you see how many points are needed for an upgrade for every route Virgin flies too!
Free Upgrade on Virgin Flights – In Conclusion
Nothing is guaranteed of course. Free upgrades are nice bonus rather than a normal everyday occurrence. As no guarantees can be made, this list is the next best in trying our Premium Economy or even Upper Class without paying the higher price tag. Once you manage to land yourself your first free Upper Class upgrade you will be looking and researching how to get yourself upgraded for every flight!