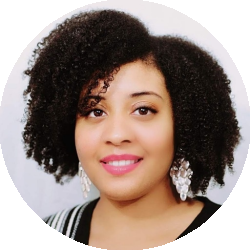 Latest posts by Candis Pope
(see all)
Delta vs Virgin Atlantic are well-known airlines that are always on the top of my list when I'm looking for flights. Delta is my go-to air carrier when I want a smooth trip with a reliable airline. On the other hand, Virgin Atlantic provides the flight deals that I like to get when I'm traveling on a budget.
These two options give me very different experiences, and I choose one over the other for a variety of reasons. If you're debating between Delta vs. Virgin Atlantic for your next trip, this guide can help you out. In the content below, I'll give you insight into my experiences and highlight some of the pros and cons of both airlines. Read on to discover more!
The Bottom Line Up Front
My top airline choice is Virgin Atlantic. Whenever I fly with Delta or Virgin Atlantic, I generally opt for Premium Economy. In my opinion, Virgin Atlantic's Premium Economy is fantastic. It gives me a better experience than Delta because of the amenities that it provides. Plus, the cabin is more comfortable. And as always, Virgin Atlantic is more affordable.
Main Differences Between Delta vs Virgin Atlantic
The main differences between Delta vs Virgin Atlantic are:
Delta allows lounge access for Business Class, whereas Virgin Atlantic does not.
Delta is a US-based airline, whereas Virgin Atlantic is UK-based.
Delta has 6 fare classes, whereas Virgin Atlantic has 5.
Delta doesn't offer a free checked bag for Economy, whereas Virgin Atlantic does.
The Main Features of Delta Airlines
Baggage Allowance
You're allowed to bring a carry-on bag and a personal item on board. Your personal item is smaller than your carry-on bag and must fit under the seat in front of you. The checked bags differ depending on your flight and fare class. However, the standard fee for checked luggage in the Main Cabin is $30 for the first bag.
In-Flight Entertainment
Most Delta flights offer seatback screens with a wide array of movies, TV shows, music, and games to choose from. You can also use your own devices to access the Delta Studio content by downloading the Gogo Entertainment app before your flight. You can use Delta's in-flight Wi-Fi to stay connected while you're up in the air. The Wi-Fi is available on most flights, but there is a fee for it.
Food and Beverage
Delta offers a variety of food and beverage options for purchase on board, including alcoholic beverages. The selections vary by flight time and destination. You can order a special meal if you have certain dietary restrictions.
Rewards Program
Delta's rewards program is called SkyMiles. You can earn miles by flying Delta and their partner airlines, as well as by using a Delta SkyMiles credit card. You can use your miles to book flights, upgrade to a higher fare class, or get access to Delta Sky Club lounges. Delta SkyMiles is one of my fave programs because I can use them to book flights on partner airlines, like AirFrance.
Delta Fare Classes
Basic Economy: This is Delta's lowest fare class. You'll get a seat on the plane, but you won't be able to choose your seat in advance or bring a carry-on bag. However, you'll get complimentary snacks and beverages, in-flight entertainment, and free messaging.
Main Cabin: This is Delta's standard economy class. Passengers in Main Cabin can select their own seats, bring a carry-on bag and a personal item, and have access to complimentary snacks and beverages, as well as in-flight entertainment. Furthermore, Main Cabin passengers can change their flight without fees and get a flight credit for canceled trips. I love that Delta allows customers to get flight credits because I've definitely had to cancel my vacations in the past. It was nice to know that I could use the credit for a future trip!
Comfort Plus: This is Delta's premium economy class. Passengers in Comfort Plus get all of the benefits of Main Cabin, plus they get extra legroom, early boarding, and dedicated overhead bin space. This is the airfare class that I like to travel the most because I get upgraded amenities without paying Business/First Class prices.
First Class: This is Delta's domestic first class. Passengers in First Class get more legroom, early boarding, and expedited check-in. They also receive two free check bags, complimentary wine and spirits, and expedited baggage delivery.
Premium Select: This is Delta's international premium economy class. Passengers in Premium Select get all of the benefits of Comfort Plus, plus they get wider seats with more recline and leg rests, enhanced meal service, and noise-canceling headphones. Furthermore, Premium Select customers get accelerated security check-in, security, and baggage service.
Delta One: This is Delta's international business class. Passengers in Delta One get all of the benefits of First Class, plus they get lie-flat seats, direct aisle access, enhanced meal service, and lounge access.
Pros
Free Messaging: The good news is, messaging while onboard with Delta is free. Passengers can use WhatsApp, Facebook Messenger, and iMessage at no cost. I really appreciate that because my main priority is staying connected while I'm traveling.
Lots of Airfare Options: The fact that Delta offers plenty of fare options is a big deal to me. I choose different classes for various reasons, and it's nice having multiple options.
Good Reputation: Delta has been around for many years, and they have a great reputation. They're a trusted airline brand that I lean on for lots of my flights. Plus, I've never had an issue with their customer service or lost baggage.
Cons
Baggage Fees: While some Delta airfare classes and routes offer a free checked bag, standard flights don't. When I fly in the Main Cabin, I have to pay for a checked bag when flying domestically. In my opinion, any fare class above Basic Economy deserves a complimentary checked bag.
Price: Delta isn't the most affordable airline out there. However, I've been able to find good deals with them. And when Basic Economy is a practical choice, I save money by booking that option. But overall, Delta is not a budget airline, and you have to pay a bit extra. They're cheaper than American Airlines, but still pricey.
The Main Features of Virgin Atlantic
Baggage Allowance
Virgin Atlantic is pretty generous when it comes to baggage allowance. All fare classes are allowed hand baggage, including Economy Light customers. Also, all passengers receive a free checked bag. Unfortunately, Economy Light customers aren't allowed complimentary checked luggage.
Food and Beverages
Virgin Atlantic offers a vast variety of food options for passengers. They serve everything from snacks to full meals, depending on flight routes. The menu includes fresh, tasty dishes that are inspired by Chef Tyler Florence. Personally, I really like Virgin Atlantic's food.
In-flight Entertainment
Virgin Atlantic has an entertainment system called Vera. It includes a variety of TV shows, movies, games, and music. The good news is, the system is updated every month, so there's always a new show or movie to enjoy.
Rewards Program
The rewards program that Virgin Atlantic offers is known as Flying Club. Earning Flying Club points allows customers to book flights, get travel upgrades, and access to exclusive fares. You can even use them to buy merchandise from well-known brands like Apple and Nike. There are three tiers available under the flying club program, and you get more perks as you move up the tiers.
Fare Classes
Economy Light: This option is perfect if you're looking to save some money. You'll still get all the Virgin Atlantic perks like complimentary food and drink, but your baggage allowance will be reduced.
Economy Classic: This is Virgin Atlantic's standard economy fare, which comes with everything you need for a comfortable flight. Hand baggage, seat selection, and a free checked bag are included with Economy Classic.
Economy Delight: This fare class is perfect if you want a little extra space and legroom. You'll get priority boarding and an increased baggage allowance, along with all the other standard Virgin Atlantic perks. I like this option the most! It's a great balance of price and amenities.
Premium: Virgin Atlantic's Premium Class is their Business Class equivalent. You'll have extra large seats, priority boarding, and an increased baggage allowance of two checked bags. If you're looking to travel in style, this is the way to do it.
Upper Class: Virgin Atlantic's First Class is the ultimate in luxury travel. It comes with a private suite with a bed, a seat that converts into a bed, and a TV. You'll also be treated to gourmet food and drinks, plus you'll have an increased baggage allowance of two checked bags. Furthermore, Upper Class customers get Clubhouse lounge access!
Pros
Generous Baggage: I like how generous Virgin Atlantic is with their baggage. Even their Economy Classic customers are allowed a checked bag at no cost. That's a lot more than other air carriers offer for their Economy fare class.
Affordable Airfare: I've found wonderful deals with Virgin Atlantic. Sometimes, you don't always find a cheap flight. But depending on where you're going and the time of year it is, you can luck up on affordable airfare. I've taken inexpensive trips multiple times with Virgin Atlantic.
Wander Wall: The Wander Wall of snacks is my favorite part of Premium Class! Whenever I got hungry, I just grabbed myself a bite. It was perfect! It's a fun amenity that you don't see with other airlines.
Cons
Wi-Fi Fees: Lots of airlines charge for Wi-Fi. But Virgin Atlantic charges Premium Class and Upper Class passengers a Wi-Fi fee, too. For the top-tier classes, I feel that Wi-Fi should be included.
No Lounge Access for Premium Passengers: Virgin Atlantic doesn't allow their Premium passengers to have lounge access. Most airlines let their Business Class customers enjoy the lounge as well. In my opinion, this is a huge thumbs-down for Virgin Atlantic.
Other Airlines to Consider
Southwest Airlines is a fantastic alternative to Delta and Virgin Atlantic. It's one of my favorite air carriers because the amenities provided to passengers are unlike any other airline. Customers get two free checked bags and the flights are affordable. Southwest regularly runs promotions for $59 one-way airfare.
American Airlines is a lot like Delta. It is a bit more expensive, but it's a trusted airline. Depending on the flight route, passengers receive a free checked bag, as well as complimentary snacks and beverages.
Spirit is an à la cart airline. All of the additional amenities are sold separately. However, I added Spirit as an alternative for passengers who like to fly Basic Economy or Economy Light. If you can get all of your clothes in a small personal item, flying with Spirit Airlines is super affordable. The prices are a lot cheaper than Virgin Atlantic and Delta.
FAQs
Question: How much is the Virgin Atlantic wi-fi fee?
Answer: The price of the Wi-Fi differs based on the package that you choose and the amount of data that you get. However, the prices start as low as £2.
Question: What airline group is Delta part of?
Answer: Delta is part of the SkyTeam Alliance. They're affiliated with other airlines, like China Airlines and KLM.
Question: Are Virgin Atlantic flight prices cheaper in the US or UK?
Answer: You can find affordable airfare with Virgin Atlantic, even if your route is in the United States. However, I've noticed that the UK and other European routes are less expensive. Generally, it's low-cost to fly throughout Europe, depending on your destination.
My Closing Thoughts on Delta vs Virgin Atlantic

Delta and Virgin Atlantic are great airlines. No matter which one you fly with, you'll likely have a good experience. But for me, Virgin Atlantic takes the cake. I feel like they offer most of the amenities that I prefer, with a slightly cheaper price tag.
So, after reading this guide, which option is your favorite?
Recommended Reads:
• Earn Virgin Atlantic Miles: Quick and Easy Ways – The Complete Guide
• British Airways vs Virgin Atlantic Economy Which Is Better
• Virgin Atlantic Economy vs Premium
• Virgin Atlantic Premium vs Upper Class