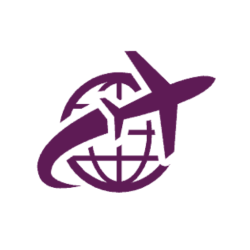 Latest posts by The Points Insider Team
(see all)
We all want to spread out and have more space on a BA flight. As the costs of upgrading to Premium Economy, Business Class, or First seem to be ever-increasing and out of reach, there are other ways of maximizing comfort on a flight for less. Extra legroom seats, usually in exit aisles, can be a good and much cheaper alternative to grab those all-important inches of personal space when in the air.
Considering an equivalent of six inches of leg space can be the equivalent of 5% – 10% of the ticket price, are extra legroom seats on BA worth it?
Extra Leg Room seats on BA flights are worth it for anyone who generally feels cramped on flights. A minimum of 6 inches of extra legroom is available on exit aisle seats providing more legroom. At an additional cost of between 5% – 10% of an economy ticket, it is a cost-effective alternative to an upgraded cabin.
There are different types of extra legroom seats, which can provide anything from 6 inches to 6 feet! This can depend on the plane type, configuration, and where on the plane you choose your extra legroom seat. It's also not very clear at the time of booking what type of exit aisle seat you'll receive.
In the article, we'll look at the different types of extra legroom seats, when best to book and how to get more space on BA flights for free.
What Are Extra Leg Room Seats
The Aviation Authority regulations state that all aircraft must have enough exits off the plane spaced throughout the plane, in case of an emergency. As Premium Economy, Business Class and First are much smaller cabins, the distance between the standard exits of the plane is usually sufficient. Not that extra legroom seats are required of course in Premium, Business, or First!
The Economy cabin is much larger of course, and the space between the seat rows is certainly not sufficient enough to allow safe and suitable exit room off the plane. Therefore, within almost all Economy sections there is the need for emergency exit doors, and the need for the space between the seat rows to be extended.
I flew a short haul Economy flight recently with an extra legroom seat, and here's a photo of the additional legroom I had (I am 6ft tall):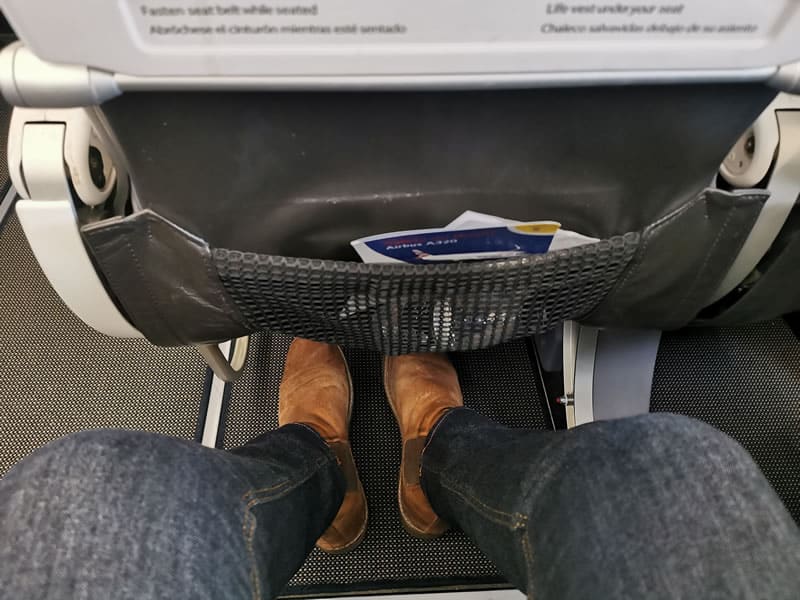 Airlines usually only set the distance to the minimum requirement set by the Aviation Authority, in order to cram as many economy seats into the cabin as possible, but those who sit at these seats usually have a minimum of six inches of extra leg room than usual.
How Much Are Extra Leg Room Seats with BA
Airlines, not one to pass up an upsell, quickly saw people would pay extra for those seats in order to have a more comfortable flight.
The cost of an extra legroom seat in an exit aisle varies between flights, routes, and whether the journey is short haul or long haul. This is on average £15 to £20 per short-haul flight and on average £120 per long-haul flight. This price is based on a one-way leg of the flight, for a return flight, these values should be doubled.
Most BA flights usually have between 12 and 24 extra legroom seats, which can be as few as 6% of the overall number of economy seats in the cabin.
Therefore, booking early is almost essential. Flying as often as I do I notice the extra legroom seats are taken quickly on long-haul routes, but not as quickly on short-haul flights. At my height, an additional £30 to £40 return for extra space on a short-haul flight is very worth it. I tend to use Avios rewards to upgrade into higher cabins for long-haul flights, but Premium, Business, and First reward seats have already been taken, I will opt for an extra legroom seat in the economy as an alternative.
It is surprising how many short-haul flights still have extra legroom seats available on board the plane, even on busy flights, so the demand isn't always high – but this helps keep prices low for those of us who do enjoy more room.
How Much Extra Leg Room on Exit Aisle Seats?
The official extra amount of legroom hasn't been published, so on my last flight, I took the trouble to measure the distance. Nothing like being thorough! At 6ft tall my knees are using touching the back of the seat in front of me in standard economy. In an extra leg room space, I had exactly 5.9 inches of additional leg room, just under 6 inches.
This doesn't sound a lot but to someone as tall as I am, especially if the person in the seat in front fully reclines, it can make a huge amount of difference. Trying to justify the upgrade cost can be difficult. In the short haul, the additional amount can be small enough to sway the decision, but at an average of £240, it can make an additional 6 inches of space much more difficult to justify.
Extra Leg Room vs Cost
To see whether the extra legroom on a BA flight is worth it, it's better to carry out some calculations based on the extra space and the time in the air. Breaking down the cost at a per-hour rate, and then comparing the amount between short haul and long haul, can help put things into perspective.
| Type | Short Haul (e.g. Amsterdam) | Long Haul (e.g. New York) |
| --- | --- | --- |
| Cost Per Flight (Return) | £35 | £240 |
| Cost Per Hour (in air) | £8.75 | £16 |
As we can see, the cost of the additional space on long haul is more expensive at £16 per hour versus £8.75 per hour for a short-haul flight.
Alternatives to Extra Leg Room Seats
Up to £240 for a return upgrade to an extra legroom seat may not seem worth it to you. This can be up to 50% of the economy ticket price alone!
Although free upgrades are known, they are seldom given, and relying on the chances of an extra legroom seat being allocated for free isn't something to hold your breath for. There are some ways to improve the comfort of your flight for a fraction of the cost and give you more space during the flight.
Choose an Aisle Seat – Cost from FREE
Having a window seat may give you a nice view, but if three people are sitting in your row, it won't help give you any space. The middle seat is always best to be avoided at almost all times. The aisle seat at least means you will always have some space around you to either your left or right, depending on which side of the plane you are sitting on.
If you are a Gold or Silver Tier member of the BA Executive Club, you can choose an aisle seat for free from the moment you book. Bronze Tier members can choose a free aisle seat from 7 days before the departure date. If you are a Blue Tier Member or not a BA Executive Club member, then you can choose an aisle seat 24 hours before departure date and time for free – subject to availability of course.
If you would rather not take the chance, you can usually choose your seat for a fee from the moment you book, or after by managing your booking through the British Airways website. Choosing a seat towards the back of the plane can cost from £7 each way for a short-haul flight, this includes aisle seats.
Upgrading Using Avios
Those passengers flying long haul in Premium, Business, or First Class have extra legroom as standard in all seats. The cost of upgrading to these cabins is usually much more expensive than an extra legroom seat upgrade, but it is possible to upgrade to those cabins using Avios.
Avios is the British Airways air miles program, and Avios can be collected when flying or even when spending on everyday purchases through the BA Shopping Portal. It's even possible to convert Nectar Points into Avios Points, and even Top CashBack earnings can be transferred to Avios, with a small uplift in value too.
Stay in a hotel and earn Avios when booking through BA, fill up your petrol tank at Sainsbury's or Esso – collect Nectar Points – and convert those into Avios too. There are many ways to earn Avios, and these Avios can be redeemed for free upgrades in to Premium from Economy, into Business from Premium, and into First from Business Class.
There are many articles on this site explaining Avios – this article on What are Avios and how to collect them is a recommended starting place.
Are Extra Leg Room Seats on BA Worth It – The Insider's Notes
Taller passengers may find more comfort and space with even just 6 inches of additional leg room during both a short haul and long haul flight
For short-haul flights the cost of the extra legroom can calculate from just £8.75 per hour in the air
Some long-haul plane configurations provide up to 6 feet of extra legroom if the exit aisle is alongside the main entrance and exit from the plane
Avios Point collection can provide upgrade rewards into the next cabin class providing much more leg room and personal space