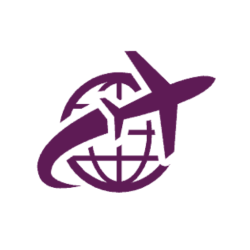 Latest posts by The Points Insider Team
(see all)
Do you know someone with Avios Points who is willing to give them to you, or want to gift some of your hard-earned Avios Points to someone else? Gifting Avios is always a nice idea. Surely this should be as easy as moving Avios to or from your BA Executive Club account and into someone else's, right?
Unfortunately, not!
British Airways have made it almost impossible to simply move Avios by way of gifting or transferring from one BA Executive account to another in an easy and free method. Although I said it was almost impossible, there are ways around it if you are eligible.
To gift someone else Avios Points comes with a fee. This fee can reduce the number of Avios being gifted by as much as 30%. It is possible to share Avios Points with another person in your household for free using a Household account, allowing you to gift Avios to someone you live with for free.
I recently met with a friend with 10,000 Avios Points they simply were not going to use. We looked into the option of a gift and transferring the Avios Points to my BA Executive Account, but this came with a fee equivalent to 10,000 Avios Points! Yes, the total cost to gift Avios came at the equivalent of the Avios themselves! This cost is just for moving Avios from one account to another, an automated process in BA's system.
Although there are a limited number of ways you can gift Avios to someone else, we'll look at the ways this can be done for free, and if paying to gift Avios can ever be worth it.
Gift Avios Points for Free with Household Members
The BA Executive Account has almost a hidden feature within its category pages to enable a Household account. So, what exactly is a Household account with BA? Creating a Household account allows up to 7 people living in the same household to actively combine, use and share Avios Points between them.
With so many family members flying British Airways and having small amounts of Avios Points split across different family members, it's amazing how many of these can add up when pooled together. If you had a big family and 7 members of your family all held 16,000 Avios Points each, it would mean a Household account would have a pooled amount of 112,000 Avios Points!
This is enough Avios Points for a return Business Class flight to New York! If you hold a BA Amex Premium Credit Card and have collected a free companion voucher, it will mean two people could fly Business Class to New York for this number of Avios. Of course, pooling Avios Points together into a Household account gives no more Avios than the 7 individual people had before, but collectively they could be used by one or two members of the household for a free flight.
It's surprising how often this feature and method is overlooked!
It is worth noting that once a Household account is activated, it allows you to invite 5 other people, from different households, to the Household account. The caveat here though is those 5 people outside your household can use your Avios, but you can't use theirs.
This can be a good idea if you have siblings or children now living away but would be happy for them to use the pooled family Avios points. My partner doesn't fly as often as I do, but when we checked her BA Executive Club account recently, we found over 10,000 Avios sitting in there!
If I conveniently gifted those Avios to my main account it would cost £65, or the equivalent of 3,200 Avios, but a Household account means we can share those Avios together and put them towards our next flight. It is incredibly frustrating the ever-increasing number of terms, conditions, and restrictions British Airways implement to reduce the benefits loyal customers have built up.
Is it Worth Paying to Gift Avios Points
Simply put, it is almost never worth paying to Gift Avios Points to anyone else outside living outside your household, or the additional 5 people you can add to your Household account. It costs exactly the same amount of money to gift Avios as it does to buy them.
Here is a table from the BA website on the cost to gift Avios to someone else: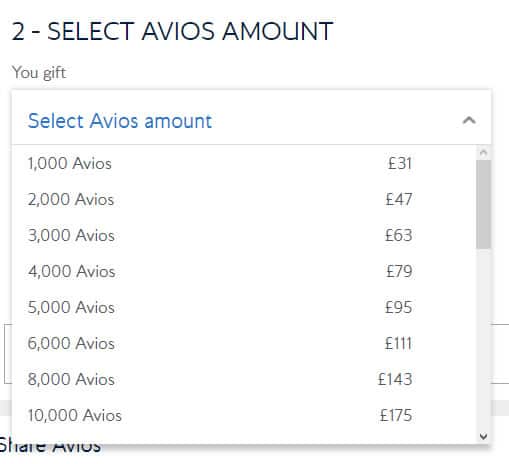 So, as an example, it would cost you £95 to gift 5,000 of your Avios to someone else. Let's now have a look at the BA website at the cost to purchase Avios: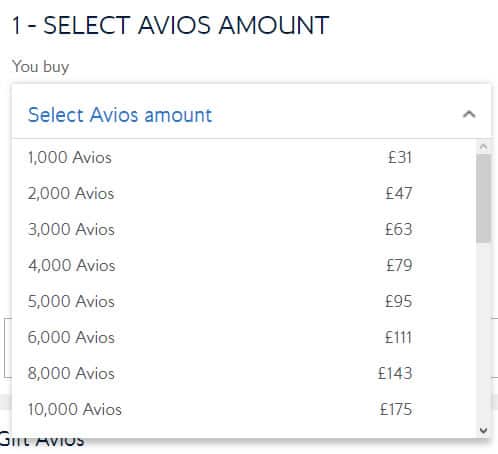 As you can see, the cost to buy 5,000 Avios is also £95! There are absolutely no benefits in gifting Avios than giving the other person the £95 and let them buy the Avios themselves. At least this way the other person receives their 5,000 Avios, and you get to keep your 5,000 Avios.
If you live in the same household, and you set up a Household account, it means you will have 10,000 Avios between you for £95 rather than just 5,000 Avios. It gives you double the amount of Avios between you to buy Avios than gifting them!
How to Spend Avios that are not Gifted
We have seen that there are almost no benefits in gifting Avios Points to someone outside your household.
It's pointless.
Give them the money to buy the same number of Avios and keep yours. If you now have a residual amount of Avios and are not planning on flying with British Airways any time soon, you may be wondering what you can do with them. Surprisingly, Avios can be used on purchasing other items other than flights and upgrades.
For example, one of the best ways to redeem Avios outside of flying is by using them for hotel bookings. The Avios Hotel section hidden within the British Airways pages allows you to search and book thousands and thousands of hotels worldwide using your Avios Points.
Unlike flight bookings, you do not even need to pay any taxes or fees when redeeming.
Here is an example of booking a £109 hotel night using Avios in London: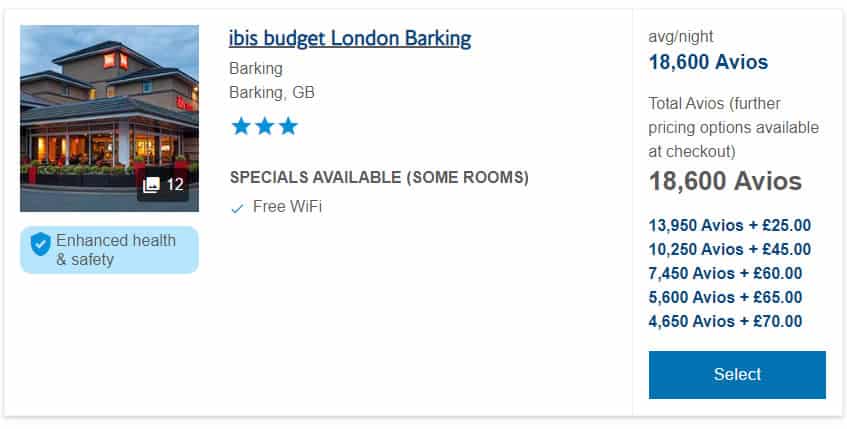 The total Avios cost for this booking is 18,600, so the redemption rate per Avios is 0.58p (half a pence) per Avios. As you can also see, it's possible to pay for a hotel stay part in Avios and part in cash, allowing you to reduce the price of a more expensive hotel. This is just one of the options for spending Avios but there are many more.
Simply look for the Spend Avios page within the navigation area of the British Airways website.
Can You Gift BA Avios to Another Person – The Insider's Notes
Trying to gift Avios from one account to another is almost never worth it unless you live at the same address as them. The cost of doing so almost always is the same as just buying new Avios, so by gifting Avios you will always end up with 50% fewer Avios collectively between you for the same amount of money.
These conditions are in place for no other reason than British Airways saving money, as gifting Avios from someone who will not use them to someone who will create a cost for BA. Setting up a Household account and inviting other people outside your household to join is the best workaround to enable someone else to use your Avios Points for free.
This is the equivalent of giving the gift of Avios to someone else for free.