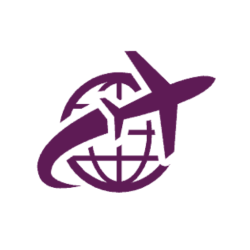 Latest posts by The Points Insider Team
(see all)
Upgrading to BA Club Europe from BA Euro Traveller can cost an average of £325 return across Europe. It's a considerable price increase from a low-cost economy flight, so is the extra cost to upgrade worth it?
With Club Europe, which is British Airway's Business Class cabin on a short-haul flight, there are lots of benefits beyond a separate cabin. Waiting patiently hoping for an upgrade during check-in normally ends in disappointment, no matter how well-dressed you are or how bright your smile is.
There's a definite widening gap between the rising cost of luxury-based cabins compared to the reductions in lower class cabins, and this isn't more evident than looking at the prices of Club Europe where a return flight can cost £495 but a standard economy seat less than £100.
Especially considering the seat in Club Europe is exactly the same in terms of seat pitch and legroom as the standard economy.
It is worth upgrading to British Airways Club Europe as long as the ticket price is no more than three times the cost of the Standard Economy ticket. A Club Europe ticket on BA will give you access to the BA Lounge, dedicated check-in desks, fast-track security, faster boarding, and an Avios and Tier Point Boost.
These are some very rewarding benefits, but the long-haul Business Class experience can be quite different from the short-haul experience within Europe. Having recently taken a flight to Germany in Club Europe I can help explain what to expect, and how to make the most of your flight.
We'll cover some of the pros and cons of upgrading a standard economy ticket to Club Europe as well as how to find the best upgrade prices, and how to save even further using Avios Points.
Benefits of Flying Club Europe
In summary here are some of the great benefits available to BA Club Europe passengers:
BA Lounge Access in almost all European airports
A guaranteed aisle or window seat – the middle seat is never occupied
Fast track through airport security
Dedicated check-in desks for First and Business, including Gold, Silver, and Bronze Tier Members
Faster boarding on, and exiting, the plane
A meal on board the flight (booking a chosen meal in advance is highly recommended)
Up to 200% more Avios and up to 400% more Tier Points
There is no extra leg room, or bigger seat pitch, compared to the standard economy seats.
In fact, it's a lot cheaper to purchase an extra legroom seat in the economy than an upgrade for more space in Club Europe.
It isn't possible to purchase extra legroom seats in Club Europe.
On the other hand, the breeze of a dedicated check-in and fast-track security as well as the calming atmosphere of the BA lounge (at times!) can make a very big difference to your overall flight.
Many people look at a flight based on just the flight time, but a flight of just 2 hours can mean an overall time of 5 hours before entering the departure airport and leaving the arrival airport. By dividing up the total cost of a Club Europe flight by the total number of hours, it can help to see whether the rate per hour is worth it.
How to Decide Whether to Upgrade to Club Europe When Booking a Flight?
There are a number of sales throughout the year at British Airways, which can see the cost of a Club Europe seat fall by as much as 48%. This can mean an original fare of £495 being reduced to £257. The number of seat BA released for sale in Business Class cabins such as Club Europe is always limited, as often demand outweighs supply.
The closer the date of departure, the more expensive seats generally are, especially in Club Europe.
Only recently I saw an original Club Europe flight priced at £402 a month before the departure date turns into a price of £1,422 a day before the departure date! This is an incredible 353% increase in price. Booking as much in advance helps. If you save Avios Points (and there is no reason not as it's free to join and start collecting!) there are ways to further reduce the price of an upgrade or save on the overall cost of a Club Europe flight.
It is possible to fly return to Club Europe for less than 20,000 Avios Points, plus a small amount in taxes and fees. The best way to decide whether to upgrade to Club Europe is the cost comparison against the standard economy price with luggage, as the Club Europe price includes luggage and the benefits mentioned are worth it to you.
I usually follow the rule that if the cost of Club Europe is less than £120 each way than the cost of the standard economy then it is worth upgrading at the time of booking a flight.
Why Should You Upgrade to Club Europe?
We have talked about the benefits, and also how to decide whether to upgrade, but we haven't focussed too much on why you should. The BA Business Class experience has always been driven by status, but status is all the reason for the demand. Airports are getting busier. Airlines are finding ingenious ways of loading more seats into the same amount of space, ultimately reducing any potential comfort a passenger has.
For those who prefer a more quieter and spacious travel experience, Business Class – or Club Europe in this case – is the only option.
Although, as we've mentioned, the seat itself is no bigger and with no more leg room, than in standard economy. This though isn't the reason passengers fly Club Europe. If you are collecting Avios or Tier Points you will have noticed that rewards are more lucrative the higher up the cabin you fly.
A standard 10 Tier Points in the economy can become 50 Tier Points in Club Europe.
Those chasing Bronze, Silver, Gold, or Lifetime Gold Tier, can do so in five times fewer flights. Just having Bronze Tier gives you immediate access to use the BA Business Class check-in desk anytime you fly with BA no matter the cabin class, as well as 25% more Avios per booking and free seat selection from 7 days before departure.
Manage to achieve 35,000 Tier Points in total and you'll receive the Gold Tier status for life, which gives you access to First Class BA Lounge access whenever you fly, no matter the class, as well as 100% more Avios per booking, free seat selection from booking and lots more.
Rewards are just one reason someone should upgrade to Club Europe. Business Class has always aimed at taking the stress away from flying. Whether that's to reduce check-in and bag drop times, to reduce wait time at airport security, or just a chill-out area in the BA Lounge with free food and drink.
It's only as you start to add up all the benefits of business class you start to see why upgrading to Club Europe makes sense.
FAQs
Question: Do the Club Europe seats lie flat?
Answer: Unfortunately, the Club Europe seats do not lie flat. They are exactly the same seats, with exactly the same leg room and seat pitch, as they are in economy. The middle seat is never occupied in Club Europe, which can reduce the feeling of being cramped whilst flying.
Question: Can you use the BA Lounge when flying within the UK in Club Europe?
Answer: Yes, any ticket within Club Europe can gain access to the BA Business Class Lounge even if flying between two UK airports, for example, London to Glasgow.
Question: Can you upgrade to Club Europe using Avios?
Answer: It is possible to upgrade to Club Europe using Avios. On average it costs 16,500 Avios to upgrade to Club Europe and provides a saving average of £174. It is also possible to reduce the cost of Club Europe flights using Avios too.
Is it Worth Upgrading to BA Club Europe – The Insider's Notes

Although the Business Class experience in Club Europe isn't comparable to the experience in Club World, it is definitely an experience that should be tried at least once. The difference between the price of an Economy ticket on BA and a Club Europe ticket is always the cheapest the earlier the flight is booked.

Upgrading an economy ticket to Club Europe using Avios rewards is possible and beneficial, but an average of £70 additional taxes and fees (payable in cash) for the redemption upgrade further reduces any possible cost savings.
Using Avios is by far the cheapest option considering collecting Avios is free, so if the additional cost of upgrading to Club Europe is simply too much, take a look at the other articles on this site where I explain many different ways of earning and boosting your Avios points, and how it's possible to collect over 100,000 Avios in a year – which is enough for 5 return flights in Club Europe!