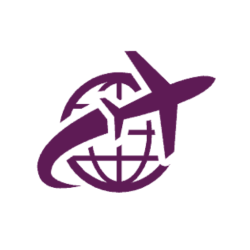 Latest posts by The Points Insider Team
(see all)
Avios Points are one of the best programs out there to get a reward for flying and day-to-day shopping. So many people are missing out on thousands and thousands of points every year and have no idea that within 12-18 months you could collect enough Avios Points for a Premium Economy or Business Class flight to New York.
In this article I am going to explain to you EXACTLY how Avios Points work, how to start collecting them and what you can spend your Avios Points on.
How Do Avios Points Work?
Avios Points are reward points you can collect whenever you fly British Airways or any of the other Avios partner airlines. You can also collect Avios Points when shopping through one of the thousands of partner retailer stores. Each Avios Point you collect is added to your Avios Account Balance which you can redeem for a number of great rewards.
The reward you choose is up to you, but popular Avios Point reward choices are flights, flight upgrades, hotels, and car hire.
Collecting and spending Avios Points is just like many of the other point schemes out there. Tesco Clubcard is another comparable example – you earn Tesco Clubcard points when you shop at Tesco or fill up at their pumps. Once you have collected enough points you can either convert them to vouchers to spend in-store or convert those points into lots of different activities, days out, experiences, etc…
Avios is very similar except spending Avios can be way more fun!
How to Start Collecting Avios Points
To start earning Avios Points you'll need an account. Opening an account to collect Avios is always free, so you can easily get started today I'll show you a little further on in this article how to get a very quick 600 Avios Points for free!
Here are the four airlines currently part of the Avios partner airline schemes, along with a link to their sign-up page:
Your account is usually open in an instant. Once your Avios account is open, you're now ready to start collecting points!
How to Get Started Collecting Avios Points
The natural way to earn Avios Points through an airline such as British Airways is when you book and fly. Log in to your account and add your BA Executive Club membership number to your booking, and once your trip is over BA will credit you some lovely Avios Points.
Almost everyone collects points this way – and what most people don't realize is that this is one of the very slowest ways to collect points and earn those rewards! I will show you some examples of some much faster ways to collect Avios Points and really get you on your journey to a free flight, maybe in Business Class to New York.
So, what's the best way to get started? – The best way to get started collecting Avios Points is to use the BA Shopping Portal when buying online. If you make a purchase using the special BA Shopping Portal link, you'll earn Avios Points for your purchase with no extra cost to you.
If you've ever earned cash back through a cashback website, then you'll already be familiar with the way the BA Shopping Portal works. Instead of being rewarded with cash, you're rewarded with Avios Points to put towards a reward.
Ways to Collect Avios Points
We've already looked at a couple of ways you can jump right in and start earning Avios Points, but there are many more.
Here are a few examples of how you can really boost your Avios Point collection and get on track to earning those rewards sooner:
Shop online through the BA Shopping Portal – potential earnings are

10,000 Avios a year

Take out the BA Amex Premium Credit Card and you could collect

25,000 bonus Avios

Upgrade a Barclays Premier account to Barclays Avios and you'll get

18,000 Avios per year

Convert Nectar Points to Avios Points instead of vouchers

Grocery shopping at Sainsbury's can collect up to

2,000 Avios per year

Fill up at Esso or Sainsbury's petrol pump for another, up to,

2,000 Avios per year

Upgrade your mobile phone through the BA Shopping Portal and collect

up to 8,000 Avios

Switch your insurance through the BA Shopping portal to earn up to

a few thousand Avios Points

Book hotels using the BA Hotels Portal and collect

15 Avios Points for each £1 spent
This list is by no means exhaustive. There are lots of ways to increase your point balance. It can be fun and frustrating at the same time.
If you are really close to your target you could always purchase the remaining Avios you need. It's more expensive – at a £ to Avios Point perspective – to purchase 1,000 Avios Points than 10,000 Avios Points, but after that, the £ to Avios point conversion remains relatively the same.
It's an expensive way to boost your Avios balance but can be a way to reach your target if you close.
Ways to Spend Avios Points
This is where the fun really begins! When you're point balance is looking really healthy and you've reached your target, now is the time you can start looking for those ways to finally collect your rewards. The airline's websites – I will use BA again as an example – make it really easy to redeem your points.
Spend Avios Points on a Free Flight
If flights are what you are after, you just need to log in to your account and look for the Book Flights with Avios option. Here you'll see how many Avios Points you'll need for your flight. If you don't quite have enough the BA will show you how much of a discount you could get by using what Avios Points you have.
This is called paying part Avios and part cash. Using your points towards the cost of the flight you need rather than in full is a really useful way to save on your traveling. You can fly return to Europe from 30,000 Avios Points and part pay with just a couple of hundred points. There are lots of options for you to choose from.
Spend Avios Points on a Flight Upgrade
If you don't have enough Avios Points for a free flight, you may have enough for a flight upgrade. In fact, you can upgrade a Premium Economy flight to Business Class to New York for as little as 24,000 Avios Points one way. You can collect 25,000 Avios Points if you take out the BA Amex Premium Credit Card, or if you open a Barclays Premier Account and complete the switching service from your current bank account – so collecting enough Avios to get into Business Class is really possible!
We have put together a complete table to show you how many Avios to upgrade your next flight to over 60 destinations worldwide, in either Premium Economy, Business Class, or even First Class – you can even see how you can get into First from just 11,250 Avios Points!
Spend Avios Points on Free Hotel Nights
If you are not planning to take to the skies for a while you could always use your Avios Points to part pay towards, or pay in full, the cost of a hotel room. Within the Avios section of your BA Executive Account, you need to find Hotels and then Hotels with Avios. From here, you will get the best range of hotel choices around the world. The Avios Hotel portal covers many small hotels as well as major chains.
Simply search your destination, number of nights, and your stay dates and Avios Hotels will show you all available hotels and the room rates broken down by the number of Avios Points you need for a full stay, or the Avios and Cash price for a part pay in each.
FAQs
Question: How many Avios Points do you need for a flight?
Answer: You can redeem as few as 4,000 Avios Points for a single flight on BA in Economy during Off-Peak time. You can redeem just 100 Avios points towards a flight if you part-pay in Avios Points and part-pay in cash.
Question: How many Avios Points do I need to upgrade to Business Class?
Answer: You can upgrade to Business Class for 11,500 Avios Points, which includes a return upgrade from Economy to Business Class to Paris. For a return flight to New York the cost to upgrade to Business Class from World Traveller Plus is 40,000 Avios Points.
Question: Do Avios Points expire if you do not use them?
Answer: Yes, Avios Points do expire if you do not use them within 36 months of your last Avios collection or Avios spend. It's really important to make sure you find a way to earn at least 1 Avios point every year to make sure you do not lose any of the Avios Points you have collected.
Question: Can I Convert Nectar Points to Avios?
Answer: Yes, you can convert Nectar Points to Avios Points, and you can convert your Avios Points to Nectar Points. You can also automatically exchange your Nectar Points to Avios Points through your Nectar Account.
Question: Can a friend transfer me their Avios Points?
Answer: Yes, your friend can transfer to you any unwanted Avios Points. Your friend will need to log in to their BA Executive Club, select the transfer points option, and follow the instructions to send the Avios Points to you!
How Avios Points Work – The Insider's Notes
Signing up for, and collecting, Avios Points is free. It's best to sign up through one of the Avios airline partners' frequent flier programs so you can earn airline tier points as well as Avios Points when you fly for even greater rewards.

The fastest way to increase your points balance, and reach your target sooner, is to use the BA Shopping Portal when you plan to sIf the retailer you want to shop with is not part of the BA Shopping Portal but is a Nectar partner, then shop with your Nectar card and transfer all points to Avios.
If you plan to stay in a hotel make sure you at least include the Avios Hotel website, through the BA Shopping Portal, to earn 15 Avios Points per £1 spent online. You can spend your Avios Points on free flights, free flight upgrades, hotel stays, car hire and more.