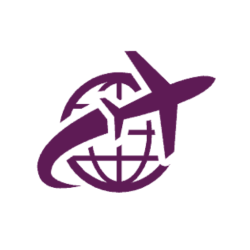 Latest posts by The Points Insider Team
(see all)
If you're a member of the IHG Rewards program, you'll have seen how easy it is to grow your IHG points balance. Collecting enough IHG Points for a free night in the UK is a great way to use your much-deserved reward. There are lots of ways of spending your points from hotel stays, to online shops and you can even transfer your points to airlines, but in the main IHG Points are generally redeemed for free hotel nights or Points and Cash bookings through the IHG website.
How Many IHG Points Though Do You Need For a Free Night in the UK?
Free nights at IHG Hotels are available from just 10,000 IHG Points. You could choose to book a hotel room part in cash and part in IHG Points and use as few as 4,000 IHG Points plus cash. The number of IHG Points you will need depends on the location of the hotel and how popular the hotel is on those dates. Just like with cash, less demand for a hotel means fewer IHG Points required.
How to Redeem Your IHG Points
Redeeming your IHG points is really easy.
Log in to your IHG Rewards account
Add your destination or the hotel you wish to stay
Enter your check-in and check out dates
Hit Search
Choose a hotel from the list
Use the book with the IHG Points option
If you do not have enough points you could book using IHG Points and Cash
Complete your booking
You're all set to go!
When redeeming your IHG Points it's worth looking at the cash price for the hotel, plus the cash needed for a Points and Cash booking. Splitting your IHG Points across two separate bookings could save you money.
Bonus Tip – How to Save Money When Using Your IHG Points
Following on from this tip, I want to show to you an example of how splitting your IHG Points across two bookings could ultimately save you money if you stay in hotels often. Let's say you have managed to collect 32,000 IHG Points, which would be enough to pay for one night in a hotel room in large a number of IHG hotels.
In the booking in the screenshot below, the cash price for the room is £175.09 for a night in Dorking, Surrey in August.
Now let's look at the same hotel, and how many IHG Points are needed – as you can see from the screenshot below, we need 31,000 IHG Points for this room:
Great, this means we would have just about enough IHG Points for our stay. This also means each IHG Point has a value of just over 0.5p each. Now let's look at what happens if we choose a Cash + IHG Points booking:
We could now get this room for 21,000 IHG Points plus £43.59 in cash, which saves £131.50 from the total cash price for the room. You may already have noticed but using this method each of your IHG Points is now worth 0.6p each. Now, 0.1p doesn't seem like a lot at all but multiply this across your 32,000 points means your points are now worth £192 instead of £160 – and your IHG points have become around £30 more valuable.
If you now book Points and Cash and pay the £43.59 remaining, you'll have a further 11,000 IHG Points to use on another booking and will have added more value to your IHG points value.
How Many Hotels Do IHG Have in the UK?
It may surprise you but the IHG Group have over 5,000 hotels within the UK alone. Large town centers can of course have multiple IHG hotels within the surrounding vicinity, especially in towns and cities with airports, but smaller towns are often served quite well too.
At last count, there are 102 IHG chain hotels within London alone. This 'London' range though is as far out as Rochester and Chatham in Kent. There are some really good IHG hotels in central London. The Crowne Plaza London – Albert Embankment is a particular favorite. Very recommended for a special occasion or romantic break away to impress. Just a stone's throw from a sunset stroll along the river Thames.
If you do collect IHG Points you really are spoilt for choice in the UK to spend your points on.
How to Earn Enough IHG Points for a Free Night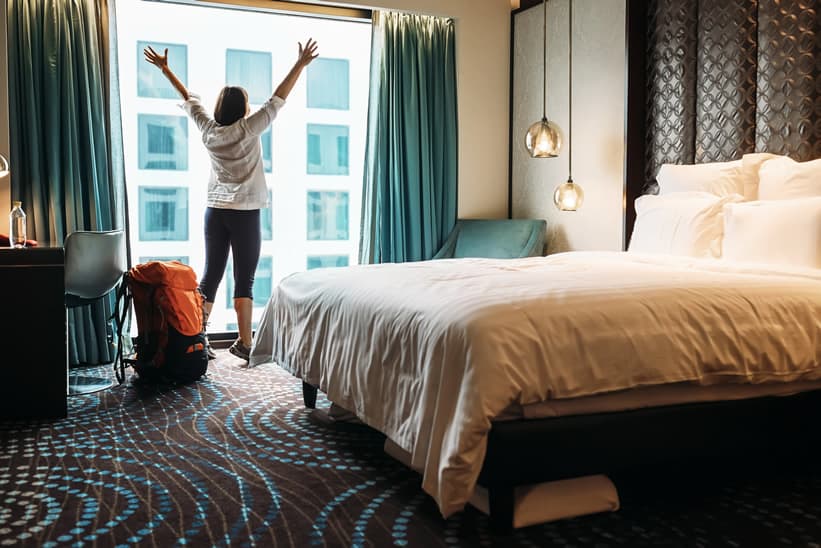 There are lots of ways to collect IHG Points to boost your balance for your free hotel night. The main way is to stay in an IHG hotel of course. Point collecting can be quite generous and you can usually collect enough IHG Points for a free night within around 10-15 nights of staying at IHG hotels.
Make sure you always log in to your IHG Rewards account before booking so that you'll earn your points! If you want to build your points balance faster, there are a couple of options:
IHG Rewards Club Credit Card
There are a number of benefits if you take out the IHG Rewards Club Credit Card including:
10,000 IHG Points as a welcome bonus – just spend £200 in the first 3 months

This could be enough to stay one free night

Earn 1 IHG Point for every £1 spent or 2 IHG Points for every £1 spent with an IHG hotel booking
0% balance transfer interest for 12 months
Gold Elite status when you take out your card
The welcome bonus of 10,000 IHG Points can be really helpful in your quest to increase your points, but the Gold Elite status is a nice touch.
Having been a Gold Elite status member I can tell you the extended checkout (usually until 2 pm) can be helpful. As a Gold Elite member, I was also offered a free complimentary drinks voucher although I can't see it on the list of the current benefits, so this may have been withdrawn.
The Gold Elite Status benefits list also includes 'Priority Check In' but in my experience, there is rarely a premium check-in desk area in IHG UK hotels, and you don't exactly have the check-in desk asking the queue whether there are any Gold Elite members waiting to check-in.
I did see a number of priority check-in desks in the IHG US hotels when traveling so it may depend on the hotel.
Buy IHG Points
If you're really close to your IHG Point goal you may be able to buy the rest of the way to your reward. Buying IHG Points is expensive. It costs £xxx to buy 1,000 IHG Points is $13.50 (approx.. £10-£11) – which works out at around 1p per IHG Point. Considering, as we've already seen, your IHG Points are only worth 0.5p on average when spending them, you should use point buying sparingly.
The more points you purchase the less per IHG Point you'll pay. During the regular Point buying sale, points become even cheaper. In general, it will cost you $135.00 (£110) to buy 10,000 IHG points but at the time of writing, IHG was offering 70% extra bonus points per purchase as long as you buy 3,000 or more points.
Therefore, you'll be given 17,000 IHG points when buying 10,000 for $135 (£110) which means each IHG point now cost 0.6p per IHG Point – which is much closer to the redemption value.
Look out for the IHG purchase sales and bonus offerings!
How Many IHG Points For a Free Night in UK – The Insider's Notes
You need a minimum of 10,000 IHG Points to stay for free at a hotel part of the IHG group. You can reduce this to 4,000 IHG Points with a Points and Cash stay. Make sure you book through the IHG website to collect points per stay. You can boost your IHG Points balance by applying for the IHG Rewards Club Credit Card, or by purchasing the Points you need for your stay.