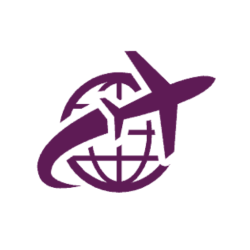 Latest posts by The Points Insider Team
(see all)
Virgin Flying Club is just one of the airline points and air miles programs on offer, but how do Virgin Flying Club Points work, and is it worth joining? Virgin Atlantic first took to the skies back in 1984. Ironically it was first called British Atlantic Airways. I'm not quite sure what BA would have made of it, but I think Virgin Atlantic sounds much better.
Virgin's air miles program is known as Virgin Flying Club and where you used to collect Flying Club Air Miles you now collect Virgin Points instead. Each flying club point you collect brings you a step closer to some pretty nice rewards. In this article, we'll take a look at how Virgin's flying club points program works, the best way of collecting points, some insider tips, and some examples of the rewards and benefits.
Opening a Virgin Flying Club Account 
If you haven't yet joined the flying club program, then stop reading this and go do so now! (make sure you come straight back after!).  Joining the program is absolutely free. It costs nothing to join Flying Club and you don't need to have booked a flight, or ever to have flown with Virgin Atlantic either.
With your new account open you'll be given a Flying Club Account Number which will be used to identify you and your account as you collect points. You can start collecting points right away and that doesn't necessarily mean booking a flight. There are different ways of collecting Virgin Points and will cover some of those ways in this article.
Where to Find Your Virgin Points Balance
Fortunately, your Virgin account stores all this information for you, so no need to manually keep track of it yourself. Simply log on to your Virgin Flying Club account through the Virgin Atlantic website, and all will be revealed at the top of the screen. This is also where you find out about your Virgin Tier Status, but we'll leave this topic to a different article.
Collecting Your First Virgin Points
Your account is open but staring at 0 Points can be a little disheartening especially as you see return flights start from around 18,000 Virgin Points. It's time to look at ways to collect some points to climb the first rung of the points ladder.
One of the very first things you could do is to log in to your Tesco Clubcard account and set your account to convert all Clubcard Points to Virgin Points at the time of reward allocation. It will mean you lose out on Clubcard vouchers to use at Tesco when you shop but you will collect a healthy 1,250 Virgin Points for every 500 Clubcard Points converted or £5 in Clubcard Vouchers.
Of course, you don't only collect Clubcard points with grocery shopping but with Tesco fuel purchases too. Our calculations have shown the average UK spender can collect between 7,000-10,000 Virgin Points every year by using this method alone. It also means you can collect Virgin Points without spending any more than you do today.
Other Ways to Collect Virgin Points
Collecting points when grocery shopping and topping up your petrol tank are not the only ways to collect towards your goal. Here are some of the other ways you can also take advantage of points up for grabs:
Collect Points whilst Flying
This is of course the obvious method. It is sometimes overlooked though as in the past some flyers forgot to log in to their Flying Club account before booking, and then forgot to add their flying club account number to their booking. The result – lost Points! Unless you fly regularly in Upper Class you may find collecting by flying one of the slowest ways of building up your points balance.
Upgrading a standard economy booking to Virgin Delight will give you a little lift in your point earning at 150% of the base points rather than just the standard 100%, but if you fly once or twice a year for holidays and getaways you may find it takes a few years before your points are really worth much.
You'll need other ways to boost your balance.
Shop Online to Collect Points
As I mentioned before you can convert Tesco Clubcard to Virgin Points on grocery shopping – and that includes home delivery shopping too – but you can also collect points other ways online. Virgin has what's known as the Shops Away portal. It isn't necessarily obvious unless you go searching for it through the navigation menu, but this portal opens up a world of point collecting when you shop online.
The Virgin promotion team has been busy reaching agreements and deals with a number of very popular high street retailers and online shops and services which means if you visit and make a purchase at any of these retailers through the link on the Virgin Shops Away portal you'll collect Virgin Points.
The beauty of this is that it will cost you no more for your purchase. You're not paying any kind of premium to collect points. The way it works is through affiliate incentives. Virgin will earn a commission for referring you as a customer to the brand, and as a result, Virgin rewards you with points.
It works similarly to cashback sites, but instead of being paid cash, you're paid in points.
Christmas and Gift Shopping
We did cover online shopping in the last point but often people use this method for personal shopping rather than using it for birthday gifts, special occasions, and even Christmas shopping. There are hundreds if not thousands of retailers and brands on the Shops Away portal. Many places and opportunities to find stores for those perfect gifts.
It's also a great excuse to stay indoors on a cold December Saturday afternoon, save the aggravation of the queues, shopping car parks, and other Christmas shoppers tackling the high streets and shopping centers. Give me a mug of Horlicks, a hobnob mouse, and a keyboard any day of the week! Think gift then think Shops Away portal and you'll be on your way to your sought-after reward.
Virgin Holidays and other Virgin Companies
Now Virgin Air Miles has become Virgin Points which means Points can be collected and spent across all the Virgin brand companies such as Virgin Trains, Virgin Holidays, and more. Through your Flying Club account (see the Collecting Points section) you'll find all the other Virgin brands as well as the number of points you can collect for each purchase.
Here are some examples:
Virgin Savings Account: 1,600 Points for every £1,000 saved
Virgin Holidays: 1 Point for every £1 spent as well as standard points for your flight
Virgin Wines: 2,000 Points for new customers placing their first order
Virgin Hotels: 1,000 Points per stay
Virgin Experience Days: Earn 9 Points for every £1 spent
Staying local to the Virgin brand will help you increase your points and help you achieve your reward faster.
Virgin Atlantic Credit Cards
Almost every airline has a credit card offer. Virgin Atlantic's credit card is through Virgin Money and can offer some lucrative rewards if you're smart with your spending. As a caveat, I'm not suggesting take to out a credit card and getting into debt. No amount of points is worth that, but the smart point collectors use airline credit cards very wisely indeed, and is one of the ways they are often able to travel in style around the world.
Virgin Atlantic offers two credit cards through Virgin Money:
Virgin Atlantic Reward Card
This is the standard credit card and includes:
22.9% APR
0.75 Virgin Points for every £1 spent almost everywhere
1.5 Virgin Points for every £1 spent on Virgin Holidays
Companion Flight if you spend £20,000 in a single year
0% for 6 months on balance transfers (excluding a 3% fee)
No annual fee
This card does not offer any initial bonus points. You'll need the Plus card for that (see next option) but offers a great way to collect points on day-to-day spending. Just be sure you pay off your credit card balance before the due date to avoid any interest charges or fees.
Virgin Atlantic Reward+ Credit Card
This is the premium credit card from Virgin Atlantic and includes:
22.9% APR
1.5 Virgin Points for every £1 spent almost everywhere
3 Virgin Points for every £1 spent on Virgin Holidays
Companion Flight if you spend £10,000 in a single year
15,000 bonus points if you make a purchase within the first 3 months (regardless of amount)
£160 annual fee
The high APR is due to the £160 annual fee and is based on £1,200 borrowing. The APR for purchases on the card is 22.9%, just like the standard card. The 15,000 reward points are really attractive (which is almost enough for the cheapest return flight at 18,000 points). You will have to pay an annual fee of £160 if you take out this card.
You will only need to spend £10,000 in a year to get the companion flight (instead of having to spend £20,000 with the standard card). Companion flights are a really nice incentive although if you want to fly Upper Class, you'll need an additional 50% more points. What I mean here is if you require 120,000 Points for a return flight in Upper Class to New York, and use a companion voucher, you'll need 180,000 Points.
This is a step up from 2019 and prior where you couldn't use a companion voucher for Upper Class if you only had Red Tier, but equally, this 50% additional need in points is not something found on other airlines – so does make the Virgin option slightly less appealing.
If you travel solo, you could use the reward for a Virgin lounge pass instead. To find out more about the Virgin Credit Cards click here
How to Spend Your Virgin Points
Spend Points on Flights
We covered a lot of ways to collect points, but what about spending points? The most common ways to spend your points is by taking to the skies. You can use your points for an entire booking in any class, or you could put them towards a flight booking using Miles and Money.
You may fancy a return flight in Upper Class to New York at around 120,000 Points – although it is worth noting that only the flight itself can be paid by points, the airport taxes and fees are still payable. However, when you get started you may set your sights at say Barbados in the economy for around 20,000 Points. Again, airport taxes and fees will still need to be paid.
Search for Virgin flights through their website and choose the Show Price in Points option (tip: click the 'Advanced' option to display the filters). This will give you an idea of the average points you'd need for your chosen route.
Spend Points on other Virgin Brands
You're Virgin Points are interchangeable across the other Virgin brands. Just like you can earn points through other Virgin companies, you can also spend points too. You could spend your points on a Virgin Balloon Flight at 30,000 Points per person, or you could put your points to use on a Virgin Holiday where a minimum of just 3,000 Points are required.
Use the links through the Flying Club menu on the Virgin website for all the possible options.
Spend Points on a Flight into Space!
A little ambitious in a goal perhaps but if you have a spare 2,000,000 (yes 2 million points!) you could use them to enter a prize draw to be a passenger on Virgin Atlantic and fly up into space! You'll experience weightlessness as the gravity of Earth no longer has such as firm grip, and you'll see the curvature of the Earth.
Unfortunately, you will need to have built up your 2,000,000 points through flying alone, and of course, this only enters you into a prize draw, not actually getting you a seat!
Still, if your point is rich it might be worth considering!
How Virgin Flying Club Points Work – The Insider's Notes
Opening a flying club account is 100% free and something you should go do today You can collect Virgin Points through flying, spending through other Virgin brands, using the Shops Away portal as well as spending on one of the two Virgin Atlantic credit cards Bonus points can also be collected by automatically converting your Tesco Clubcard points to Virgin Points.