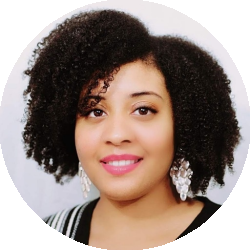 Latest posts by Candis Pope
(see all)
Hilton is one of the hotel brands that has made a stamp on the hospitality industry. When I travel, I generally lean towards going to a Hilton hotel because they uphold their reputation and do their best to provide guests with a great experience.
I've stayed at numerous Hilton Hotels, and I've collected quite a bit of experience over the years. So, in this article, I'll provide a list of some of the best Hilton Hotels that I have stayed at, and give you some of the pros and cons of each. If you're curious to learn more, check out the content below.
The Bottom Line Up Front
Hands down, my favorite Hilton hotel is Embassy Suites. I feel like it's the perfect blend between luxury and economy. The rooms are nice, and they offer much more than standard hotels. Plus, the hot breakfast and evening reception are an added touch. Every time I've stayed at Embassy suites, I've had an incredible experience.
My Top Picks at a Glance
Here are just a few of my top Hilton Hotel options:
Home2 Suites

: I love this option for long trips or when I want to stay at a hotel with extra room amenities.

DoubleTree

: This hotel is so clean, inviting, and customer-focused. Plus, it's relatively affordable.

Waldorf Astoria

: There aren't too many hotels that can compete with Waldorf Astoria. Anytime I can splurge on my accommodations, this is my top pick!
Tips for Staying at Hilton Hotels
Pay Attention to the Location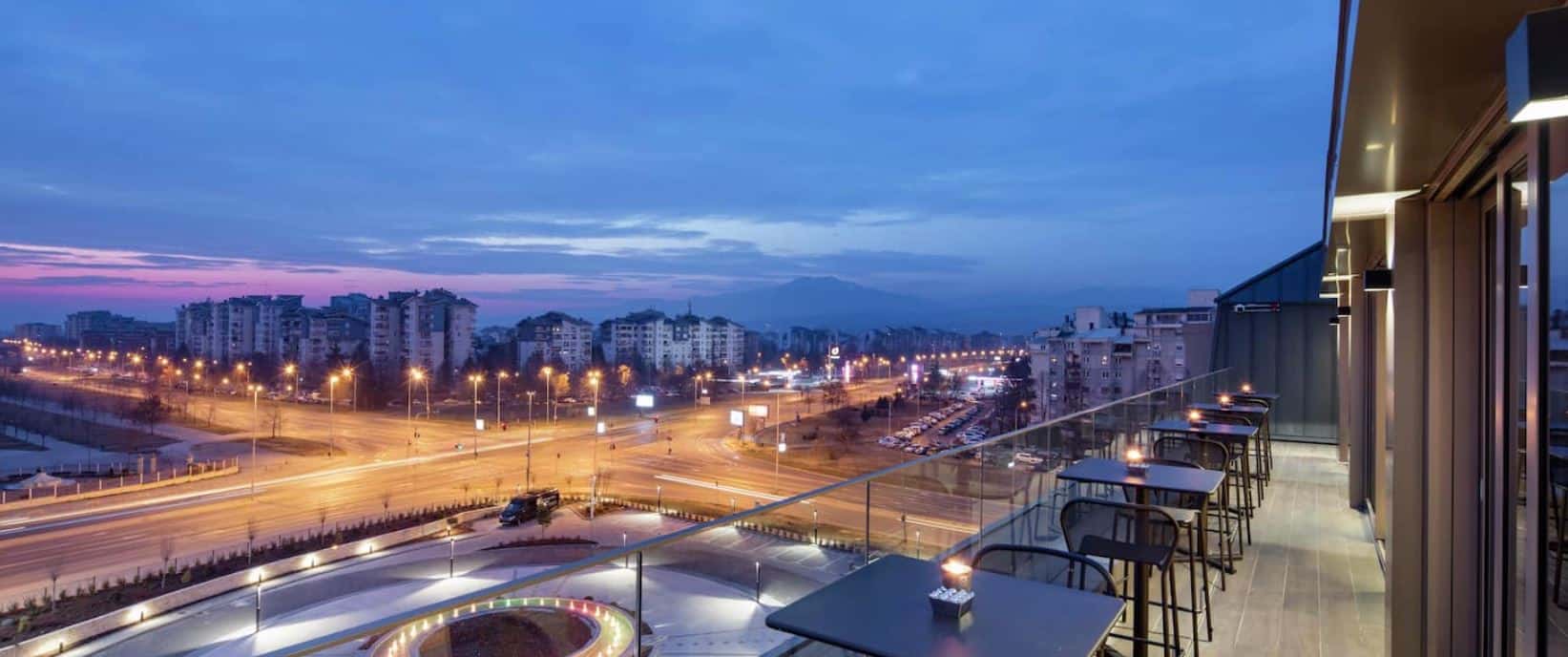 In most cities, there's usually more than one location for the same hotel. Always map out the location before booking. I once booked a Hilton hotel and was disappointed when I got there because the location wasn't suitable.
Keep in mind that some of the budget options—like Garden Inn and DoubleTree—are on the outskirts of cities. They're typically located near business parks because they cater to business travelers. If you want to be in the downtown area, verify that your hotel is in a location that will allow you to explore the city.
Read Reviews
Although Hilton is a trustworthy Hotel brand, many of its locations are franchised. Unfortunately, that means that you'll get a slightly different experience, depending on where you stay. Don't just assume that because it's a Hilton hotel, you'll get good service. Take some time to read reviews for the location that you're planning to visit. I had a bad experience at Home2 Suites.
Somehow, they took an additional $200 from my credit card. It was separate from the holding fee and the money for the room. It was simply an unauthorized charge. Unfortunately, the hotel was not accommodating and offered me nothing to compensate for their mistake. I had to wait until the $200 stopped pending and went back into my account.
Utilize Hilton Customer Service
If you have any issues, don't be afraid to reach out to Hilton headquarters. If your location is unwilling to help you, you can always contact the Hilton brand itself.
When I experienced the issue with my credit card, Hilton referred me back to the franchise location to resolve the issue with them. However, they also gave me complimentary hotel points to make up for the issue. That was something that the hotel location was not willing to do.
Sign up for Hilton Honors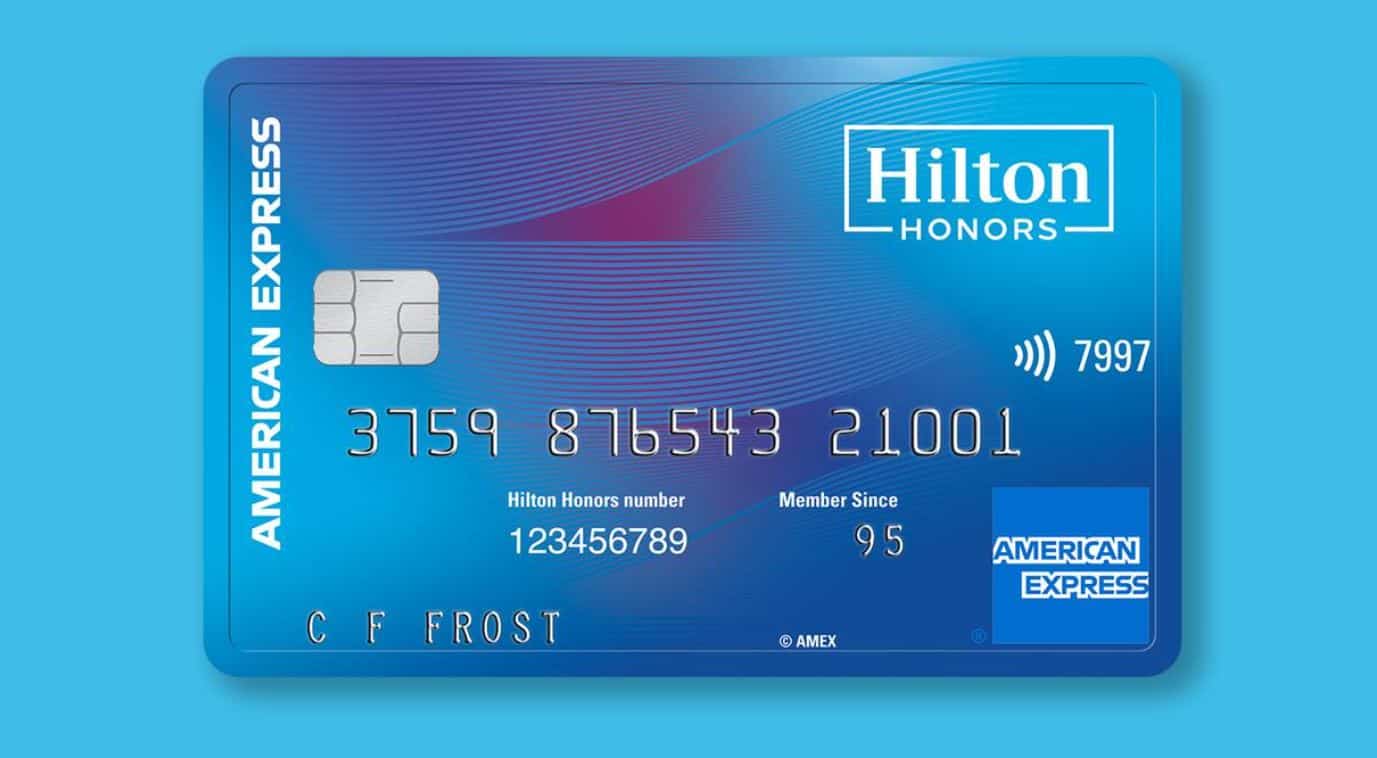 I can't stress enough how important it is for you to sign up for Hilton Honors. When you book a room under your account, not only do you receive points for your stay, but you get access to special room rates. The more points you accumulate, the more amenities and perks you'll receive. Even if you don't stay at Hilton very often, I still think it's a good idea to sign up.
Once you begin staying with Hilton, they'll call you to participate in timeshare meetings. I went to one, and it wasn't bad. I stayed for free at one of their hotels in Orlando. If you go to one of their timeshare meetings, Hilton will contact you to participate in other fun activities as well.
What I liked about the meeting was that the offer they provided wasn't a typical timeshare. Instead, it was an upgraded points program for staying at Hilton hotels.
Look at More Than the Price
When searching for a hotel, it's easy to select the most affordable one. However, I've learned not to do that. When I'm staying with Hilton, I look at my vacation in its totality. For instance, even if I'm not visiting a city for a long time, I'll choose to stay at a Home2 Suites because it includes a refrigerator and microwave.
That saves me lots of money on food because I can buy takeout to warm up for later. I can also go to a convenience store and get microwavable meals. Since every Hilton hotel is a bit different, I'll take the top three hotels in the city that I'm visiting and compare the amenities. If I am flying into a city, I'll look for a location that offers a complimentary airport shuttle.
For another example, Embassy Suites costs more, but there are times when I choose them because of the breakfast and cocktail hour. I can eat decent meals between both of those servings. So, I may only have to buy one other meal for the day. As a result, I can save money while also staying at a nicer hotel.
Essentially, I look at everything that each hotel can offer me and select the one that'll accommodate my needs the most.
My Selection Criteria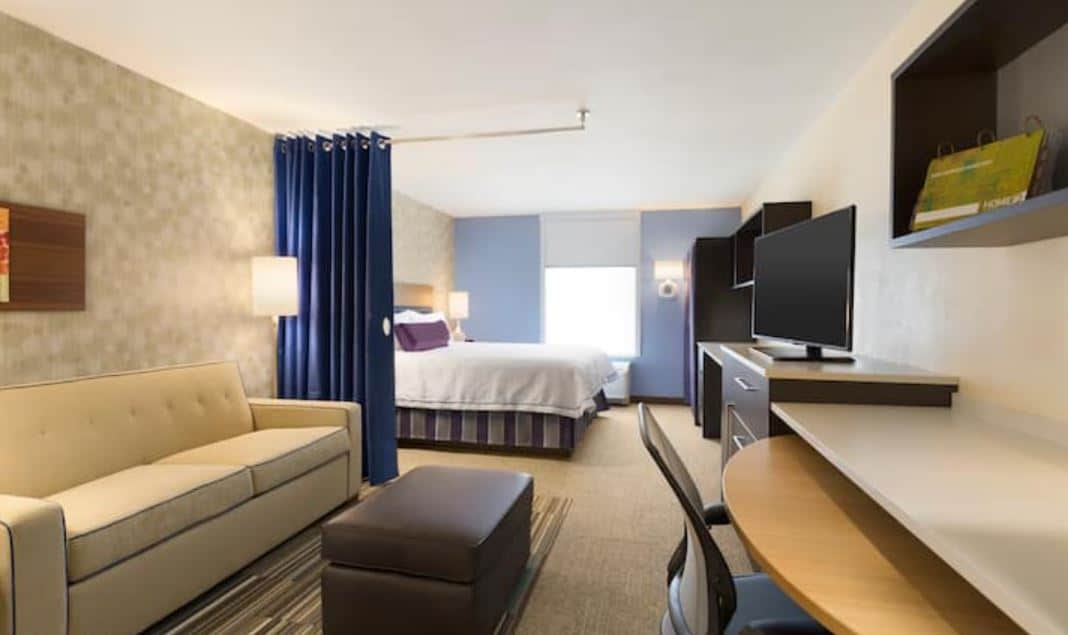 Budget
I understand that everyone has a different budget. I've stayed at various Hilton Hotels based on my funds. The hotels that I chose can accommodate a variety of people. If you can afford a fancy, five-star hotel, I listed Waldorf Astoria for you. But if you're looking for something more pocket-friendly, I included the Hampton Inn and Hilton Garden Inn.
Hotel Experience
I don't know about anybody else, but depending on where I visit, I have a different idea of the experience that I want to have. Sometimes, I want a really nice experience. Therefore, I'll spend a bit more money and stay at Embassy Suites.
On the other hand, when I know that I'll be out and exploring my destination, I don't care about the room that I book. So, I'll choose Hilton Garden Inn or DoubleTree. Both of those options provide a comfortable stay, without breaking the bank.
Vacation Type
Not every vacation looks the same, and I know that all too well. I chose the hotels on this list to accommodate every vacation type. If you are going on a long trip, Home2 Suites is the way to go. It provides all of the amenities that you need to enjoy an extended stay. Alternatively, a large family or group of friends will greatly benefit from staying at Embassy Suites. It's spacious and provides awesome amenities.
If you're visiting loved ones, Hilton Garden Inn or DoubleTree are the perfect options because they're usually located in suburban areas. Therefore, you can probably find a hotel that's not too far from your family and friends.
Great Hilton Options
Hilton Garden Inn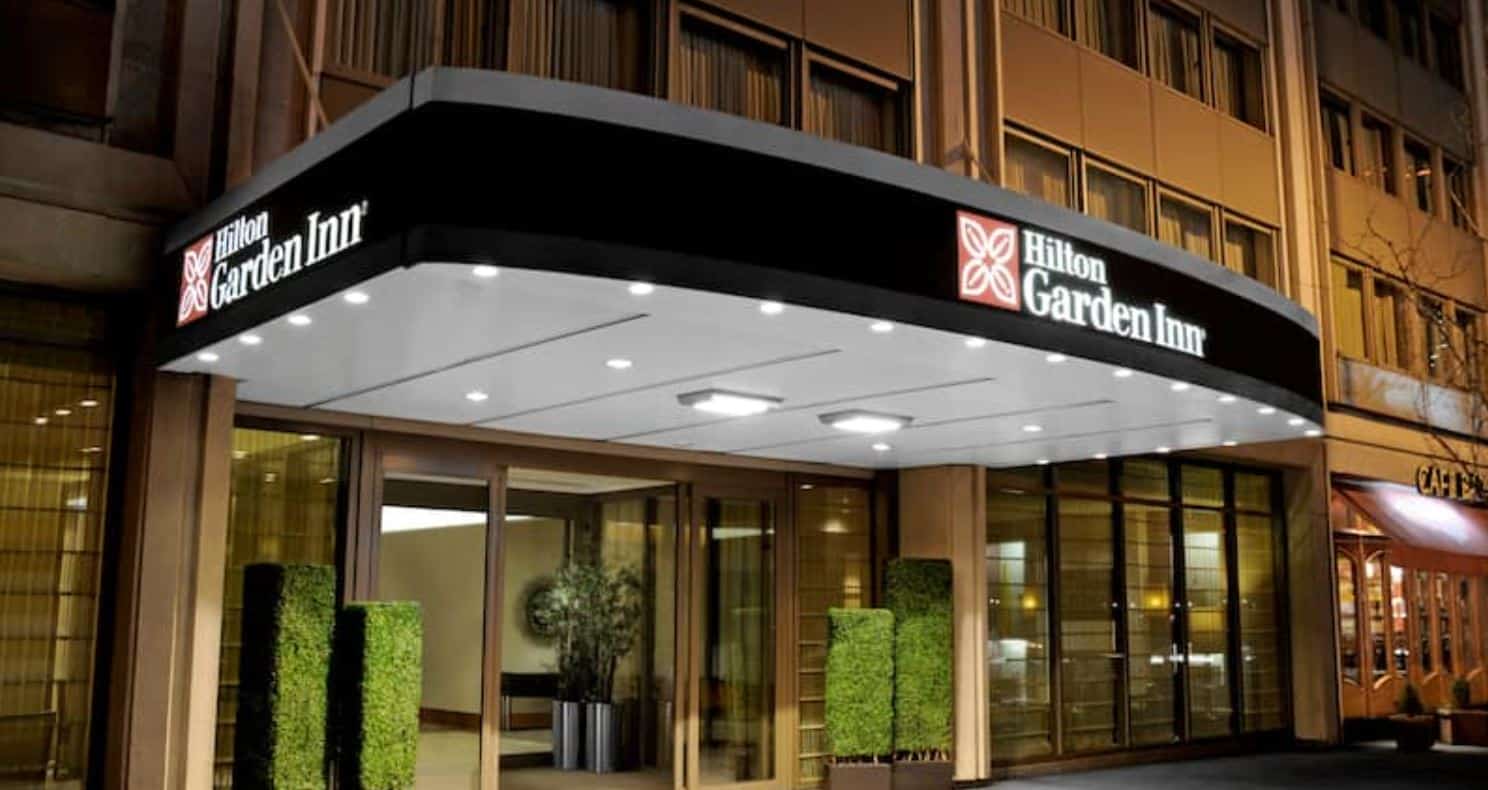 The Hilton Garden Inn is one of Hilton's economic options. I think it's an accommodating hotel that offers nice rooms at an affordable price. It's a fantastic option for business travelers, families, and solo travelers who want to save money. The Garden Inn offers free Wi-Fi, free parking, and a fitness center.
Not to mention, some locations come with a pool, which provides an extra activity for families to enjoy. I tend to choose Hilton Garden Inn for trips that I take alone. It's a decent hotel that doesn't break the bank.
Pros
Lots of complimentary amenities

Room service

Connecting rooms
Cons
Basic hotel experience

Doesn't always include breakfast
Waldorf Astoria
Waldorf Astoria is one of Hilton's top-of-the-line hotels. If you're looking for luxury, the Waldorf has it. You won't be able to find this hotel in every city, but it's available in most big cities. I had the opportunity to stay here when I visited New York City. I had the best time!
The amenities were top-tier, and the service was incredible. Waldorf Astoria offers amenities like free Wi-Fi and concierge services. You'll have to pay a pretty penny to stay here, but the service that you receive in return is worth it.
Pros
On-site spa

24-hours valet parking

Wine-tasting room

Comfortable beds
Cons
Expensive

Not available in certain cities
Embassy Suites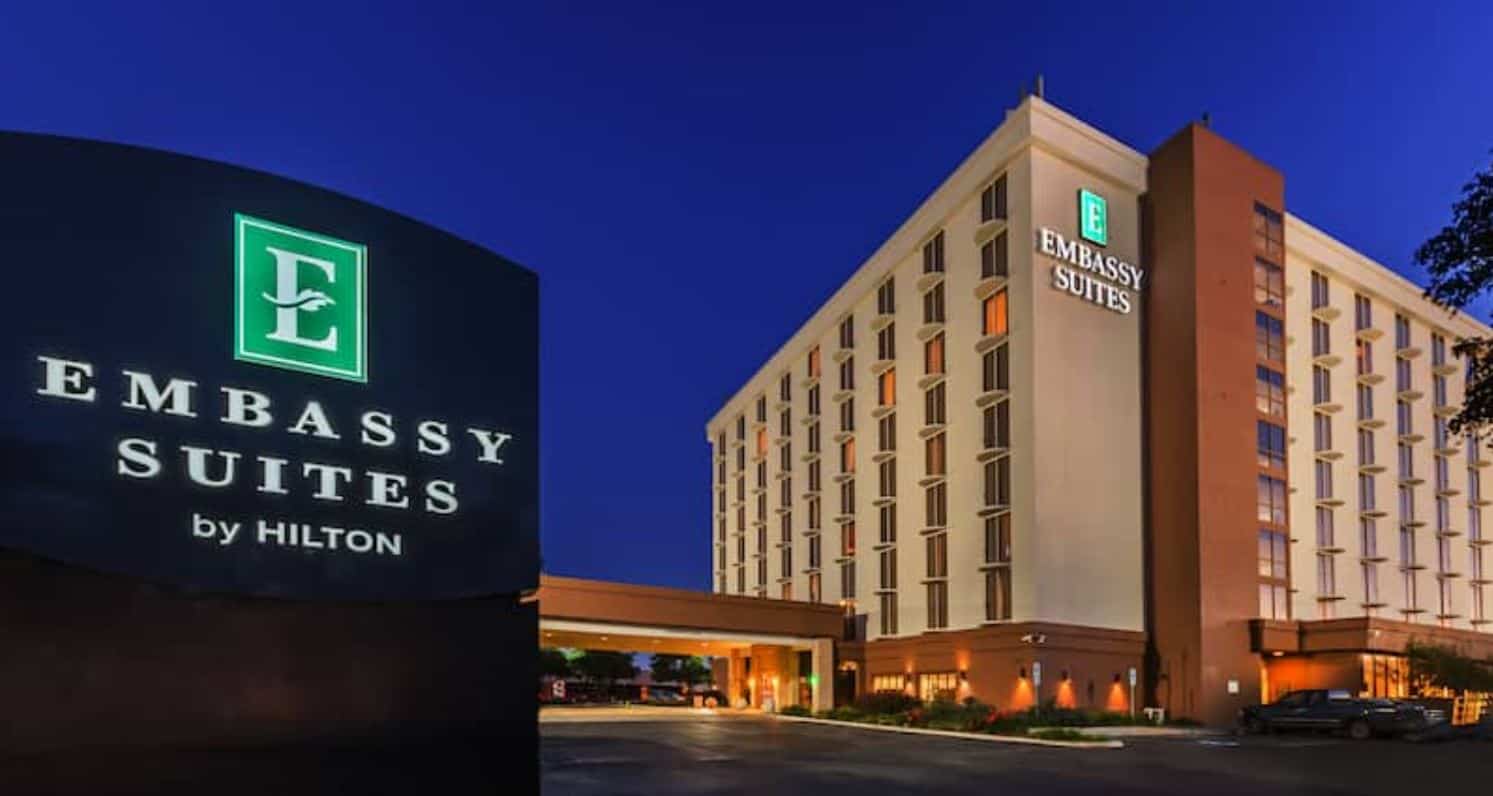 Embassy Suites is one of the most well-known Hilton options. I like to stay here when I have a little extra money to spend. The suites are nice, and they're a good option for splitting a hotel room with family and friends. When you stay at Embassy Suites, you get free Wi-Fi, free parking, and complimentary breakfast.
The breakfast is really good, and it's not your standard continental breakfast. Also, Embassy Suites offers an evening reception that includes snacks and drinks. The reception is a nice touch and a great way to unwind after check-in.
Pros
Connecting rooms

Airport shuttle services (Depending on location)

Pet-friendly rooms
Cons
Not for budget travelers

Some locations are on the outskirts of a city
DoubleTree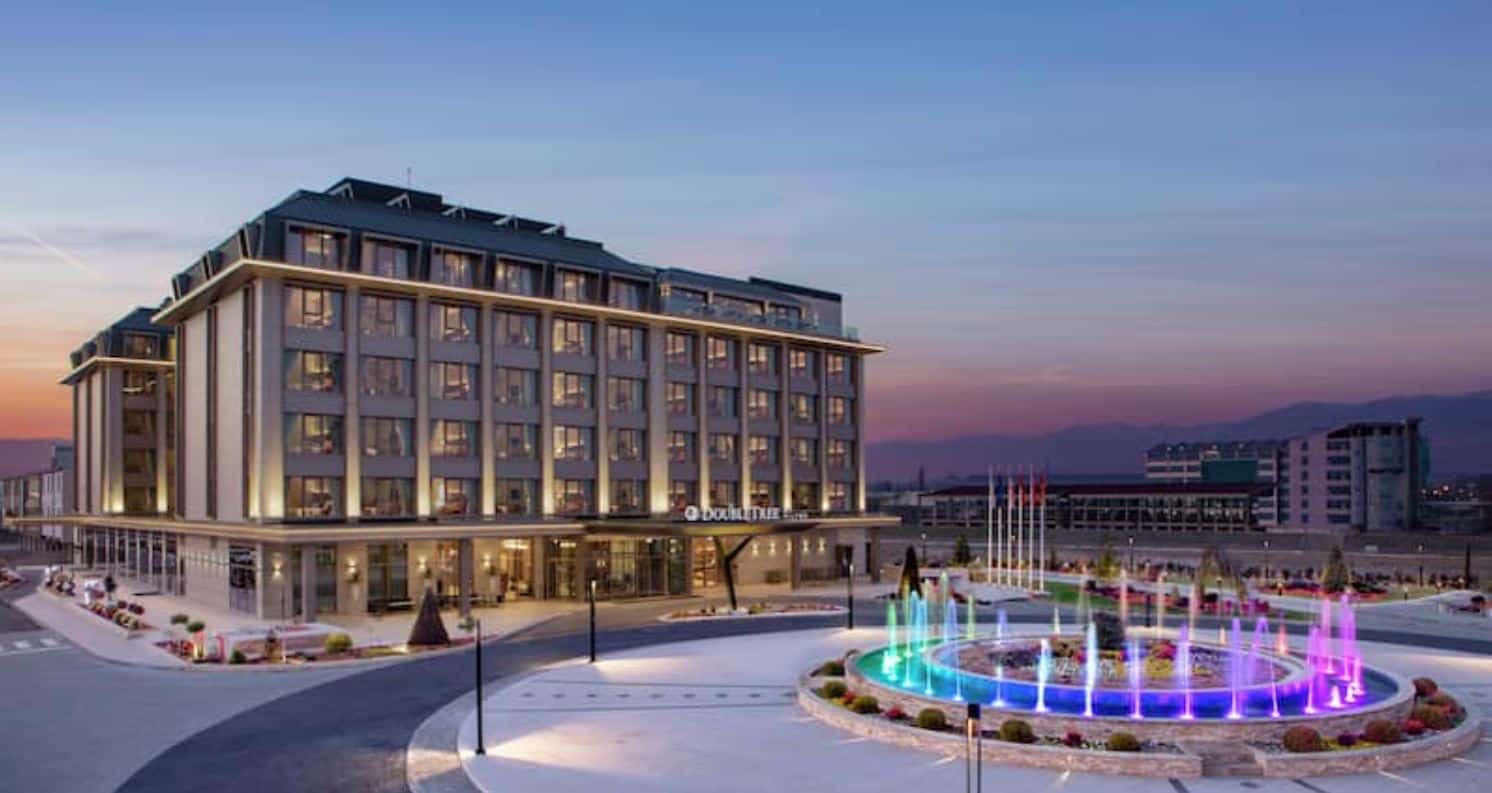 DoubleTree is another one of my favorites. It's Hilton's mid-priced option, and I think they are great. The rooms are always clean, and I really like the service. DoubleTree is definitely a reliable brand that I feel comfortable with. Every time I visit this hotel, I'm confident that I'll have a good experience. To make it even better, they offer warm cookies at check-in, which is the best part for me! As a guest, you will receive complimentary parking, Wi-Fi, and room service.
Pros
Pet-friendly rooms

Fitness center

Complimentary cookies

Connecting rooms (for families)
Cons
Not always located in the heart of the city

$50 fee for early checkout (Depending on location)
Hampton Inn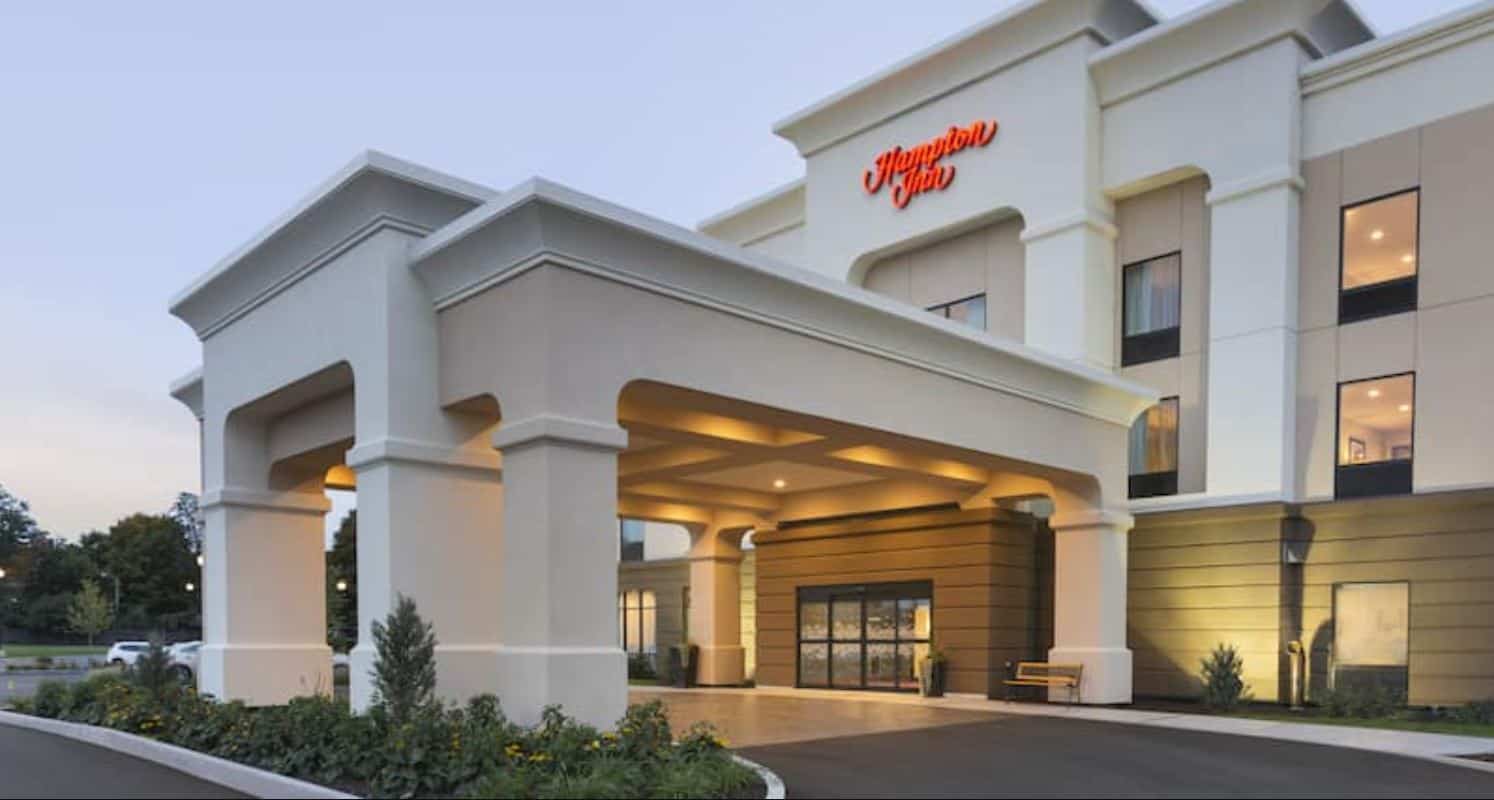 Don't disregard Hampton Inn! The rooms are clean and comfortable, and the staff is friendly and helpful. The breakfast is pretty good, and it's nice to have a pool and fitness center on-site. Other amenities include free Wi-Fi, a business center, and a 24-hour front desk.
Pros
Affordable

Available in most cities

Family-friendly
Cons
No shuttle service to/from the airport

Basic hotel experience
Home2 Suites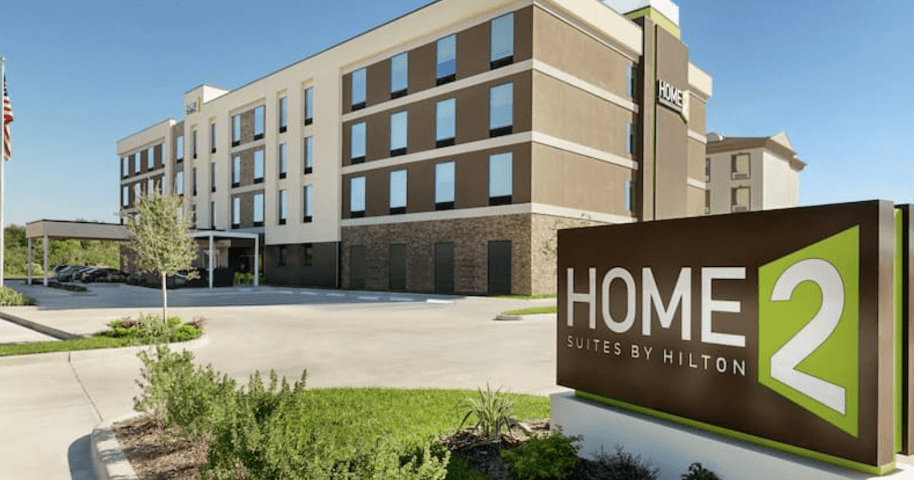 This is an option that I really like. It's Hilton's version of Extended Stay. I've stayed at Home2 suites a couple of times and enjoyed my experience. The rooms were really nice, and I love the decor. Also, the room was equipped with a microwave, dishes, a fridge, and a dishwasher. Plus, it came with complimentary Wi-Fi, parking, and breakfast.
Home2 Suites was much better than staying at Extended Stay because it was fresh and clean. It definitely held up to the Hilton standard
Pros
Equipped with apartment amenities

Relatively affordable

Perfect for a long vacation or a business trip
Cons
Usually located on the outskirts of a city

Some franchised locations are not as accommodating as others

Doesn't include a stove or oven
FAQs
Question: Can I buy DoubleTree cookies?
Answer: Yes! You can. If you love DoubleTree cookies, the hotel has partnered with the Christie Cookie Company, which allows you to buy their cookies in bulk.
Question: What time is the Embassy Suites evening reception?
Answer: Every location might be a little different, but the evening reception is between 5 pm and 7pm. Be sure to ask the receptionist at your specific location. You don't want to miss it!
Question: How expensive is it to stay at the Waldorf Astoria?
Answer: The room rates may vary depending on the location and the time of the year, but you'll generally spend between $400-$600 per night to stay at the Waldorf Astoria.
Question: Can I expect the same amenities at most Hilton hotels?
Answer: It depends on the amenity. For the most part, your standard Hilton hotels will include Wi-Fi, parking, and breakfast. However, amenities vary between each hotel brand and each location. Some Hilton locations are franchised, so the owners of that particular hotel make the rules. Don't assume anything. Check the website for the specific hotel that you're booking, and call them if you have questions.
My Final Thoughts on the Best Hilton Hotels
Well, I hope this list of the best Hilton Hotels is helpful for you. Although Hilton is considered an upscale brand, they have a variety of options for every budget. I feel like the Embassy Suites is the perfect blend of upscale and budget-friendly. That's why I usually choose them. But no matter which option you go for, Hilton always upholds its high-quality standards!
Read More: