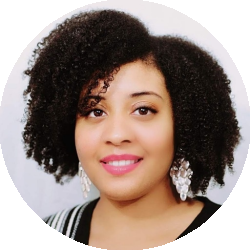 Latest posts by Candis Pope
(see all)
Hilton has a reputation for being an upscale hotel brand. While that's true, they're also very affordable…if you know how to use them to your advantage. One of the ways that I've learned how to stay with Hilton on a budget is through their Hilton Honors program.
Their reward points give me the opportunity to enjoy the Hilton experience, without spending my hard-earned money. So, how much are Hilton points worth? Well, I'll explain that in the article below and give you some insider information on how to get the most out of Hilton's reward program. If you're interested, check out the content below!
The Bottom Line Up Front
Essentially, you can't go wrong with becoming a Hilton Honors member. Even if you don't stay with Hilton often, you can still find a way to leverage their reward system. I personally like Hilton, so staying with them and earning points isn't that hard. However, when I choose to stay with other hotel brands, I always take advantage of earning and using my Hilton points in other ways.
I highly recommend signing up. It's free, and even if you don't accumulate a lot of points, there are base perks that you'll receive, simply for signing up.
How Much are Hilton Points Worth?
Hilton Honors members receive 10 base points for every $1 spent on a hotel stay. However, stays booked at Tru and Home2 earn 5 points per every $1 dollar spent. Once you sign up for a Hilton Honors account, you can use their points calculator to see exactly how much your stay is worth.
Hilton Honors points are broken into tiers, and as your tier status increases, so do your perks. Here's a closer look at each one:
Member
Just for signing up for Hilton Honors and becoming a member, you'll automatically get perks. Hilton Honors members receive exclusive room rates, free Wi-Fi, and the chance to earn additional points on every stay. Not only that, Hilton Honors members have access to digital check-out, digital key, and the option to choose a specific room up to 24 hours before check-in,
Silver
As a silver member, you'll earn 20% more on base points for every stay. Each room comes with two complimentary bottles of water and an exclusive spa discount. Plus, the fifth night is free when you book a standard room using points.
Gold
Gold members earn an 80% bonus on hotel stays. What's even better, Gold members can upgrade their room to an executive floor when there's availability. In this status, you can also earn 10,000 bonus points for every 10 nights once you've stayed with Hilton for 30 nights within a calendar year.
Lastly, one of the perks of this tier that I really love is the daily food and beverage credit. Gold members receive credit at Select Hilton brands for a complimentary continental breakfast. This is a huge perk because some Hilton brands don't offer free breakfast. However, this credit is a money saver!
Diamond
Once you reach the diamond tier, the points become supreme. You'll earn a 100% bonus on all base points for every stay. Your room includes premium Wi-Fi, executive lounge access, and room upgrades. You'll also receive special privileges as a Diamond member. For instance, if you book a hotel at least 48 hours before your state, you're guaranteed a room, even if the hotel is full.
Ways to Earn Points
Hotel Stays
I've already covered this one for the most part, but I need to go into more detail about it. So, you'll receive Hilton Honors points for every stay that you book with Hilton. To make sure that you earn your points, always log in under your Hilton honors account when you're booking your room online.
Also, be very careful with booking your Hilton room through third-party websites. If you do that, chances are, you won't earn your Hilton points. You have to weigh the pros and cons to decide if the discount that you receive from the third party is a better deal than booking directly with Hilton.
Lyft Rides
You can earn points when you link your Hilton Honors account to your Lyft account. You'll get points for every ride that you take.
Dining
Hilton is partnered with certain restaurants. Therefore, you can earn points when you dine out or go to the bar. I think this is an awesome benefit!
Points Promotions
Hilton regularly runs points promotions. They are offered for a limited time, and they give members the opportunity to gain rewards faster. For instance, Hilton might send an email offering additional points if you book your stay within a certain timeframe. Sometimes, Hilton will also offer 2X the rewards points for staying at a particular hotel.
Buy Points
This option may seem counterproductive, but it isn't. Sometimes buying points can save you money. If you're at Silver status, and you're very close to Gold, you can buy points to get you to Gold status before your next trip. That way, you'll receive all of the Gold perks without having to book a room and earn the Honors points the traditional way.
Hilton Credit Cards
Getting a credit card through Hilton is one of the quickest ways to earn points. Hilton has four credit cards. Three of the cards are for personal use, and they also have one for business use. Here's a closer look at each one:
Hilton Honors Card
This standard Hilton Honors card allows you to earn points on everyday purchases, with no annual fee. With this card, you're automatically put into Silver status. But, you can upgrade to Gold status by the end of the calendar year or after spending $20,000 in purchases within a calendar year. This card has no foreign transaction fees, and it normally comes with a limited-time bonus offer. For example, you can earn 100,000 bonus points after spending $1,000.
Also, the rewards get better when you make eligible purchases using your Hilton Honors card. You'll receive 7X the bonus points for Hilton Hotels stays and 5X the points for restaurants, gas stations, and grocery stores within the United States. You also earn 3X the bonus points on all other eligible purchases.
Hilton Honors Surpass Card
This card automatically puts you at Gold status, and it has no foreign transaction fees. You'll earn an upgrade to Diamond status by the end of the calendar year, or once you've spent $40,000 on purchases within a calendar year. With this card, you'll get a free night reward after spending $15,000 in purchases within a calendar year.
Plus, it comes with 10 complimentary lounge visits every year once you've enrolled with Priority Pass. The Hilton Honors Surpass card offers 12X the bonus points at Hilton Hotels and 6X the bonus points at restaurants, gas stations, and supermarkets within the United States. Furthermore, it provides 3X the bonus points on all other eligible purchases.
Hilton Honors Aspire Card
The Aspire card gives card members automatic Diamond Status, with no foreign transaction fees. You will receive $250 in statement credits for eligible purchases made with participating Hilton hotels. You'll also get a free night reward each year that you're a card member.
This card offers unlimited Priority Pass for select lounges and a $250 airline credit for qualifying airlines. It offers 14X the bonus points for hotels and 7X the bonus points for flights booked directly with airlines or Amex Travel. Plus, you'll get 3x the bonus points on eligible purchases.
The Hilton Honors Business Card
This business card provides automatic Gold status and no foreign transaction fees. Cardholders receive a free night reward after $15,000 in purchases within a calendar year. It also comes with 10 complimentary lounge visits each with each year of Priority Pass. This card offers 12X the bonus points at Hilton hotels and 6X the bonus points for everyday spending. You will also receive points for wireless telephone services and airline flights. Lastly, you'll also get 3X the bonus points for eligible purchases.
Ways to Spend Hilton Points
Complimentary Nights
Of course, the most common way to use your Hilton Honors points is to get free nights. But what's better is that there are no blackout dates for using points to book a room. Not only that, but you can make your purchase using a combination of points and money.
Shopping
Your Hilton points don't have to be used for travel-related expenses only. You can use them to shop for purchases on Amazon or Hilton's online mall.
Rental Cars
As a Hilton Honors member, you can use your points to book rental cars from Enterprise, National, and Alamo. This option is a big deal for me because rental cars are pretty expensive. So, if I can save money by using my points, I appreciate that!
Airline Transfers
Another useful perk of Hilton rewards points is transferring them. You can turn your points into airline miles when you book through Hilton's travel partners. This is a great way to save money on your entire vacation. For example, if you're going on a trip, and you're staying at an Airbnb or a friend's house, you can't earn or use Hilton points. However, if you have points accumulated, you can still save money by using them on your flight.
Experiences
Another benefit that I really like is that Hilton Honors members can use their points for fun experiences. You get VIP access to concerts, as well as sporting events and dining. Again, it's a great way to get good use out of your points—even when you're not staying at a Hilton hotel. I don't always stay at Hilton, so using my points strictly for comped nights isn't beneficial sometimes. But knowing that I can use the points that I've accumulated for other things is a big deal for me.
Lyft Rides
Lyft is Hilton's rideshare partner. So, not only can you earn points by using Lyft, you can use points to pay for it as well.
FAQs
Question: How many points do I need for a free night?
Answer: Well, that depends on the type of room that you want and the property you're staying at. However, you can get a complimentary night for as low as 5,000 points. In most cases, you can get a comped night using a low amount of points at one of Hilton's budget hotels. The nicer hotels usually require 30,000 points or more.
Question: Will I have to pay a resort fee for reward nights?
Answer: No, you won't, and I think that's a fantastic perk! Sometimes hotels offer a "free" night and still charge resort fees. At that point, the room is no longer free—especially since resort fees are expensive. In most cases, resort fees are roughly $30-$50. So, if you have enough points to cover a free night, you don't have to worry about paying a resort fee.
Question: Can I use any other discounts when I book a room with Hilton?
Answer: As a Hilton Honors member, you can use your AAA discount. You can get up to 10% off of the best available room rate, plus any additional perks that come with being a Hilton Honors member. To use this discount, you have to book directly with Hilton.
Question: What can I do if my points are missing after a stay?
Answer: If you have issues with your reward points, call 1-800-4HONORS (1-800-446-6677). You can also reach out to Hilton Support online.
My Final Words on Hilton Honors

Being a Hilton Honors reward member is fantastic! Again, even if you're not staying with Hilton all the time, their program is set up in a way that you can leverage their points without booking nights. I think that's incredible. However, I also recommend staying with Hilton because they're such a good hotel. Even if some of their brands are a bit pricey, the points you receive will definitely come in handy down the line!