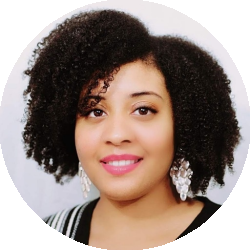 Latest posts by Candis Pope
(see all)
When it comes to hotels, I'm always looking for a good deal. One of the ways that I save money is by signing up for reward points programs. IHG One Rewards offers one of the best points programs out there. Whether you're a frequent traveler or not, it doesn't hurt to get a membership.
Let me tell you; those points come in handy! If you're asking yourself, "Do IHG points expire?" I'll answer that question in the content below. Plus, I'll give you the scoop on what to expect from the IHG rewards program. Just keep reading!
The Bottom Line Upfront
Honestly, you can't go wrong with signing up for an IHG One rewards membership. Intercontinental hotels are pretty popular. But even if you don't stay with hotels under this chain often, it's still beneficial.
You can use your reward points for so many things, plus you can earn them in a variety of ways. I usually use my points for airline tickets with Delta and booking a stay at the Venetian hotel in Las Vegas. Once you get familiar with this program, you'll quickly discover how easy it is to rack up points!
Do IHG Points Expire?
Yes, they do. Your points will expire after 12 months of inactivity. However, you can keep your points active by earning or redeeming them at least once every 12 months. If you don't, your points will expire, and you'll lose them. So, make sure to keep your account active to avoid losing your hard-earned points!
If you don't stay at an IHG hotel, you can also get reward points when you earn or redeem points with one of IHG's partners. You can also keep your account active by using your IHG Rewards Club card when you make everyday purchases. The good thing about having an IHG One membership is that there are no blackout dates, and you'll get exclusive member rates. You'll also get free Wi-Fi, and you can choose your room type.
IHG One Membership Tiers
IHG has several membership tiers that you can level up to. The nice thing is they all include late check-out at 2 pm. Here's a closer look at each one:
Club Member
This is the basic tier just for signing up as a member. As an IGH One member, you'll receive points for hotel stays and free internet. You're also allowed late check-out at 2 pm. Not only that, but as a member, you'll have access to promotions as well.
Silver Elite
To reach Silver status, you must earn ten qualified nights or points. At this status, you'll earn a 20% bonus on the base points that you earn, and you'll get free in-room internet. Of course, you'll get special room rates and promotions as well, but your points won't expire once you reach Silver status.
Gold Elite
To become a Gold member, you must earn 20 qualified nights or 40,000 points. With this status, you'll receive a 40% bonus on the base points you earn. You'll get the same perks as the lower tiers (like promotions and free internet), but you'll also be able to roll your points nights over to the next year.
Platinum Elite
This tier comes with a lot of perks. You'll need 40 qualified nights or 60,000 points to reach it, but it's worth it. You'll earn a 60% bonus on the base points that you earn. Your points don't expire, and you're given a 72-hour guaranteed room availability. Furthermore, when you check in, you're offered points or a gift/drink as a Platinum Elite member.
Diamond Elite
This is the highest membership status that you can achieve. You'll need 70 qualified nights or 120,000 points to reach it. But once you do, you'll earn a 100% bonus on the base points that you earn. You'll also get 72-hour guaranteed room availability. You're also offered early check-in, an option of complimentary breakfast, and Diamond support as a Diamond Elite member.
How to Earn IHG Points
Hotel Stays
One of the most common ways to earn IHG points is by staying at one of their hotels. You'll earn points for every dollar that you spend on your room, and the number of points that you earn will depend on your membership status. The higher your status, the more points you'll earn per dollar spent.
Staying at the Venetian Resort
When you stay at the Venetian, you'll earn 20% off and earn points for your next trip to Vegas. The Venetian is a really nice hotel, so I love that I can get extra savings off of my stay through IHG.
Dining
When you sign up for the IHG Rewards Club Dining program, you can earn points at over 10,000 restaurants worldwide. All you have to do is register your credit card with the program, and you'll start earning points. You can earn up to 8 points per dollar spent when you dine at a participating restaurant.
Trip Extras
If you enjoy exploring, make sure to take advantage of IHG's trip extras. You can earn points on activities like zip-lining and city tours. It's nice to know that I can continue collecting points beyond my hotel stay!
Car Rental
If you're looking to earn points on your next car rental, IHG has you covered. When you rent a car from companies like Hertz, you can earn points. This is a great way to earn points if you don't often stay in hotels.
GrubHub
Believe it or not, you can even earn IHG points when you order food delivery from GrubHub. You can earn up to 500 points on food delivery orders.
Credit Cards
IHG Rewards Premier Card
With this card, you'll automatically get Platinum Elite status. It offers 5X points on hotels and other travel, 5X points on gas and restaurants, and 3X points on everything else. You'll also receive a free night every anniversary year and up to $50 of United Airlines TravelBank cash. This card comes with 10,000 bonus points after spending $20,000 on purchases within a year, plus a $100 statement credit.
IHG Rewards Traveler Credit Card
When you use this card, you get 3X points on monthly bills like utilities, phone, and cable. You'll also receive 3X points on gas and dining and 2X on all other purchases. You'll automatically gain Silver Elite status with this card; there's no annual fee for it. Plus, you could earn 10,000 bonus points after spending 10,000 every calendar year.
IHG Rewards Premier Business Credit Card
This card offers 5X points on travel, gas stations, and dining. You'll also earn 5X the points on business-related expenses like office supplies, search engine advertising, and social media. This card automatically puts you at Platinum Elite status, and you could get a free night after each anniversary year. As a business cardholder, you'll receive up to a $100 credit for TSA and Global Entry application fees. There's a $99 annual fee with this card.
How to Redeem IHG Points
Hotel Stays
Of course, one of the best ways to redeem IHG points is by using them for hotel stays. You can use your points to book a room at any IHG hotel worldwide. The number of points that you'll need will depend on the hotel and room that you book. Plus, there are no blackout dates, so you can use your points whenever you want. I really appreciate that there are no blackout dates because it's hard to plan a trip around them. I've had to do this in the past, and it made things much more complicated.
Points+ Cash
Don't have enough points to book a room? IHG has you covered with their Points+Cash option. With this option, you can pay for part of your stay with points and the rest with cash. This is a great way to stretch your points if you don't have enough for a full room. Trust me; this option has come in handy for me many times!
Shopping
IHG has a great selection of merchandise that you can purchase with your points. You can find anything from apparel to home goods. Plus, you can use your points to purchase gift cards from retailers like Starbucks, Panera Bread, and Lowe's.
Airline Miles
Did you know that you can transfer your IHG points to their airline partners? If you have a favorite airline, there's an excellent chance IHG is partnered with them. They have relationships with airlines like Delta, Finnair, China Eastern, Air France, and many more. This option comes in handy for me because I often fly Delta.
Digital Rewards
If you're not interested in using your points for travel, IHG offers a variety of digital rewards. You can use your points to purchase music, magazine subscriptions, games, eBooks, and more.
Donations
You can make a difference with your points by donating them to a variety of charities. IHG has partnered with organizations like Goodwill, No Kid Hungry, and American Red Cross.
FAQs
Question: Can I buy IHG points?
Answer: Absolutely. IHG lets you purchase points. But you can also gift them or transfer them to someone else. I take advantage of purchasing points because sometimes it's a better deal than earning them the traditional way. IHG runs promotions often where you can get a discount on the points that you purchase.
Question: What are the hotel brands listed under IHG?
Answer: There are numerous under the InterContinental Group. Hotel brands like Crowne Plaza, Holiday Inn, Candlewood Suites, and Regent are under IHG.
Question: How can I keep up with the rewards that I earn?
Answer: I like to use the IHG app. The app makes booking a room super easy, and I can view my account balance and rewards activity at a glance.
My Closing Thoughts on the IHG One Rewards Program

As you can see, IHG One is pretty good. It offers a lot of perks for a program that's free to join. I get lots of discounted travel just by leveraging my membership as much as possible. You can get discounted travel too! Hopefully, this guide helped you understand more about the IHG rewards program and inspired you to sign up!