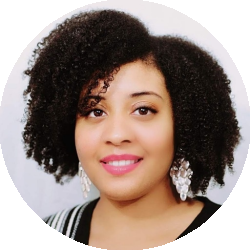 Latest posts by Candis Pope
(see all)
Hilton and Marriott are some of the most well-known hotel chains out there, and I've enjoyed multiple stays at both. Each one offers nice service and great amenities. But in my opinion, Hilton and Marriott offer two completely different experiences.
If you can't decide between Hilton vs Marriott for your next vacation, don't worry. In this guide, I'll give you the scoop on what to expect from both hotel chains and tell you some of the pros and cons of each. If you're ready to learn more, let's get into this!
The Hotel Chain That I Prefer
For the most part, I like Hilton more than Marriott. When I visit a Hilton hotel, I know there is a certain standard that they hold themselves to that guarantees a good experience. I feel like I can breathe easily when staying at a Hilton hotel.
On the other hand, I don't always know what to expect from Marriott. Sometimes they're not up to par, and I have to search for a really nice Marriott to guarantee that I'll stay at a quality hotel.
Main Differences Between Hilton vs Marriott
The main differences between Hilton vs Marriott are:
Hilton hotels are more expensive, whereas Marriott hotels are more affordable.
Hilton has the Hilton Honors loyalty program, and Marriott has the Bonvoy rewards program.
Hilton offers more high-class hotels, whereas Marriott focuses more on city and business hotels.
Hilton provides more options for business travelers, whereas Marriott offers more options for families.
Hilton Hotels are known for their luxury, whereas Marriott Hotels are known for their comfort and convenience.
The Key Features of Hilton
Hilton Honors
Okay. Let's talk about reward points. Hilton has a rewards program called Hilton Honors, and it's one of the best programs out there. You can earn points for stays at any of Hilton's hotels, and you can redeem those points for free nights, flights, or even merchandise.
I've been a member of Hilton Honors for years, and I've redeemed my points for no-cost nights at Hilton Garden Inn and Embassy Suites. If you travel often, I highly recommend signing up for Hilton Honors. It's free to join, and you'll start racking up points right away.
Plus, once you begin booking rooms under your Hilton Honors account, Hilton will reach out to you to offer free stays at timeshare properties that they manage. I've had complimentary visits at timeshares in Orlando and Vegas, and it's a great way to experience different properties without having to pay anything.
Hilton Hotel Brands
Hilton has numerous brands under its umbrella, and I've had the pleasure of staying at several of them. Here are some of the brands that I like most:
Doubletree is Hilton's mid-priced brand, and the hotels are usually located near business districts or airports. The rooms are comfortable and clean, and the service is pretty good. I like DoubleTree because it's a reliable brand.
I know what I'm going to get, and it's a quality experience. Not to mention, the warm cookies at check-in are a nice touch! In fact, that's one of my favorite parts of staying with them. Most DoubleTree hotels come with free Wi-Fi, free parking, and room service.
This is one of Hilton's economy brands, and the Garden Inn hotels are typically located near business parks or suburban areas. The rooms are nice, and the service isn't too shabby. I've found that Hilton Garden Inn is a good option for budget-minded travelers who want a comfortable room.
You won't get an ultra-luxurious experience with Garden Inn, but they offer free parking, free Wi-Fi, and a fitness center. Plus, some locations have a pool, which provides a fun activity for families.
Embassy Suites is Hilton's all-suite brand, and these hotels are generally located near airports or business districts. The rooms are spacious and have a separate living area, which is a plus for families or business travelers.
I've stayed at Embassy Suites a few times, and I've always been impressed with the quality of the room. They offer free breakfast, free Wi-Fi, and free parking. They also host a complimentary evening reception with snacks and drinks. The evening reception is one of my favorite perks of staying at Embassy Suites—it's a great way to unwind after a long day of travel.
This is Hilton's luxury brand, and Waldorf Astoria hotels are found in major cities all over the world. The rooms are spacious and luxurious, and the service is amazing! I had the chance to stay at the Waldorf Astoria in New York City, and it was an incredible experience.
I can't stay at the Waldorf often because it's expensive. But I will say, if you're looking for a 5-star hotel, Waldorf Astoria is a fantastic option. They offer concierge services, free Wi-Fi, and a spa.
5. Home2 Suites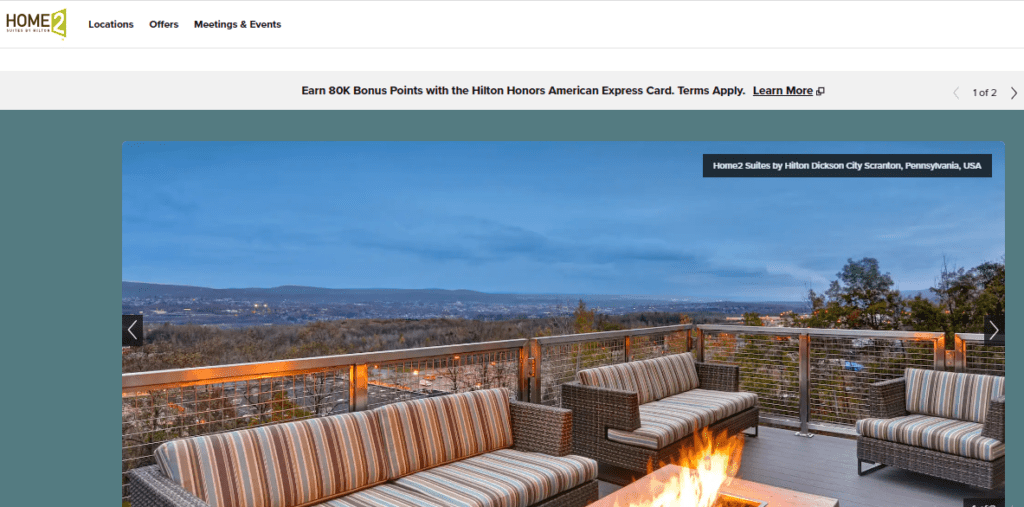 I really like this Hilton hotel brand. When I've needed extended stays at a hotel, this is the option that I chose. It is much better than a lot of other extended-stay brands. I love that the room was spotless, and it was equipped with a dishwasher, refrigerator, microwave, and dishes.
If you are a business traveler or someone who likes to stay at hotels with extra amenities, I highly recommend this one. Plus, the prices weren't too bad. They were more expensive than a Hampton Inn or Hilton Garden Inn, but the prices didn't break the bank.
6. Hilton Clean Stay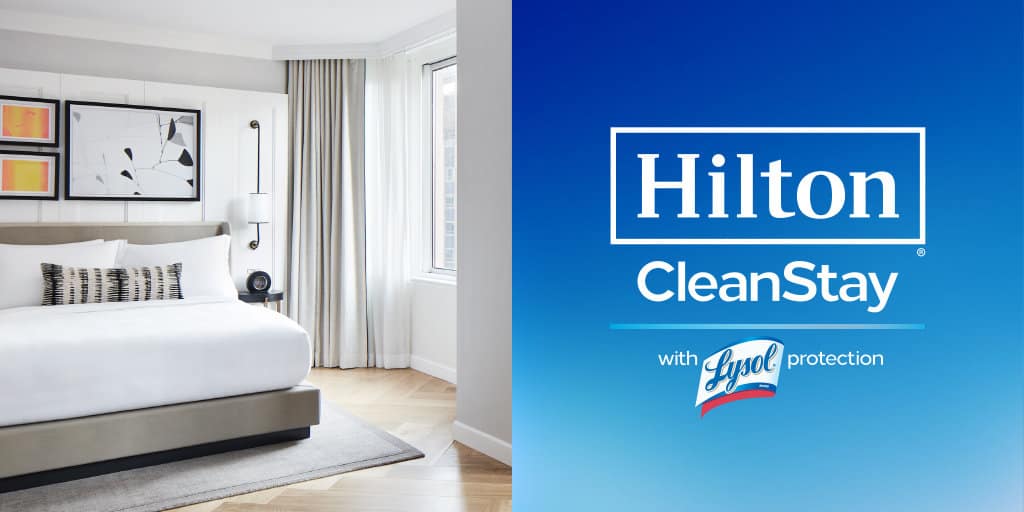 Hilton has always had high standards for cleanliness, but they've stepped up their game even more in recent months. Hilton Clean Stay is a program that includes enhanced cleaning procedures. I appreciate that Hilton is taking extra steps to keep their guests safe, and I feel confident booking a room with them knowing that they're taking such measures.
Pros
Good Reputation

Good Customer Service

Quality Rooms
Cons
Expensive (depending on hotel brand)

Varying services and amenities for each hotel
The Key Features of Marriott
Marriott Bonvoy
Marriott Bonvoy is Marriott's loyalty program. It's free to join, and members earn points for every stay at a Marriott property. These points can be redeemed for free nights, upgrades, and other benefits. I highly recommend joining Bonvoy if you stay at Marriott properties often.
Some Marriott hotels are redeemable for a free night for as low as 17,000 points, which is amazing. Also, if you have an issue with your room, Marriott is good about compensating the inconvenience with Bonvoy points!
Marriott Hotel Brands
Marriott has properties in major cities all over the world. These are some of the brands that I enjoy staying with:
This hotel brand is one of Marriott's economy brand. Fairfield's properties are typically located near airports or tourist attractions. The rooms are simple, yet clean. This is a good option for families or budget travelers who want a comfortable room without breaking the bank. Guests receive complimentary breakfast and access to a 24/7 market. Fairfield Marriotts also come equipped with a fitness center and pools.
JW Marriott is a luxurious brand that offers incredible service and top-notch accommodations. The rooms are spacious and beautifully decorated.
These properties also have excellent restaurants and bars, as well as top-notch spas. JW Marriott is a great option if you're looking for a luxurious and relaxing vacation. I like to choose this option when vacationing with friends.
SpringHill Suites is Marriott's all-suite brand. The suites are large and spacious, with separate living and sleeping areas. Guests enjoy complimentary breakfast and Wi-Fi. SpringHill Suites is a great option for families or business travelers who need extra space. I like SpringHill a lot because it's a step up from Fairfield, but not as expensive as JW Marriott.
The St. Regis brand is one of Marriott's luxury offerings. St. Regis properties are located in major cities all over the world, and they offer 5-star accommodations and service. The rooms are beautifully appointed, and guests enjoy access to a wine vault.
What I love about St. Regis is the over-the-top amenities. They offer a children's club, cinema, and other 5-star luxuries. Staying at this hotel isn't cheap, but I highly recommend it if you have the opportunity to do so.
5. Town Place Suites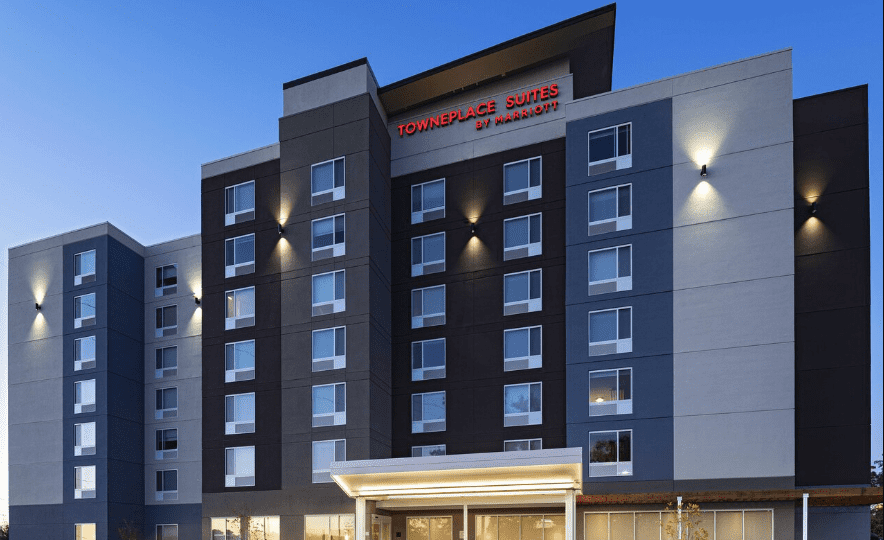 If you need a prolonged hotel stay, this is a great option! In my opinion, Marriott's version is slightly better than Extended Stay. With this option, you'll receive a living room area and a full-sized kitchen. It's equipped with a stovetop, oven, refrigerator, and dishes. Towne Place Suites is ideal for business travelers and individuals who want to stay at a hotel with extra amenities.
6. Gaylord Hotels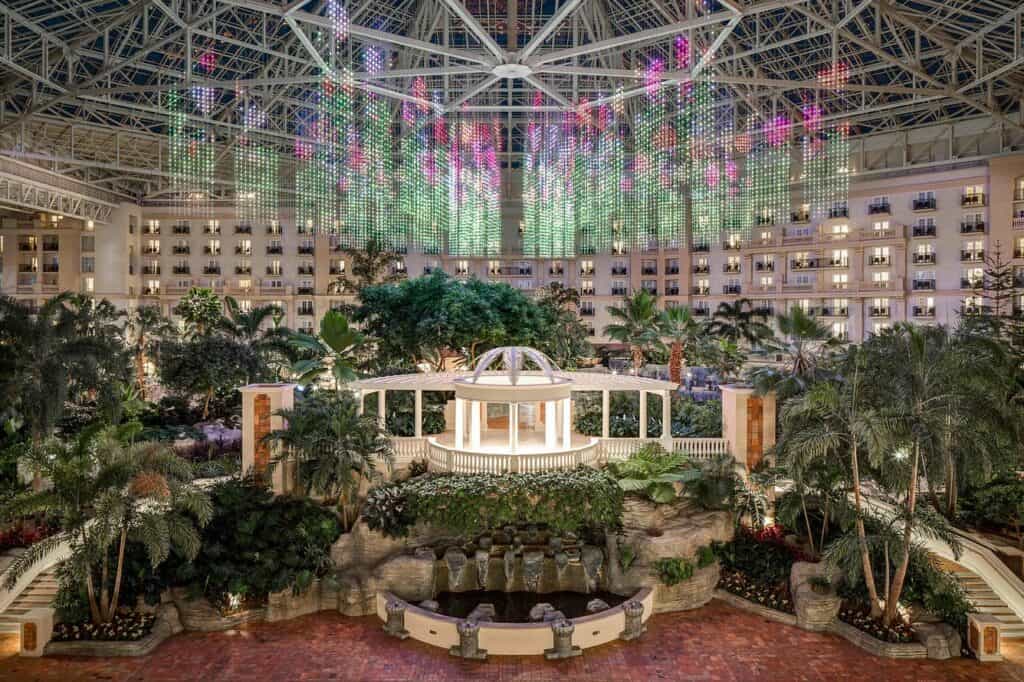 I love Gaylord hotels. My favorite is the Gaylord Opryland hotel in Nashville, Tennessee. That place is massive! There are so many rooms, and it offers such an amazing experience. There's so much to see and do, and the scenery is over the top. However, Gaylord hotels are a bit expensive. So, if you plan on staying there, be sure to save up for your vacation!
Marriott Cleanliness Council
In response to COVID-19, Marriott launched the Cleanliness Council. The council is responsible for developing and implementing new cleaning protocols across all Marriott brands. The council is made up of experts in the fields of public health, hospitality, and cleaning.
Marriott's goal is to set the standard for cleanliness and safety in the hospitality industry. Some of the new protocols include:
Enhanced cleaning procedures for guest rooms and public spaces
Use of EPA-approved cleaning products
Installation of hand sanitizer stations
Intensified training for hotel associates
I appreciate that Marriott is going above and beyond to ensure that guests have access to sanitized rooms and public spaces.
Pros
Most properties are affordable
Trusted hotel brand
Good Customer Service
Cons
Some properties aren't as well-kept as they should be
I've had issues with reservations being lost or canceled
Alternative Hotels to Consider
This hotel is an ideal alternative to Hilton and Marriott. It offers many of the same services and amenities, but at an affordable price point. The rooms are clean and comfortable, and the staff is friendly and helpful. I would recommend this hotel to anyone looking for a good value.
I've stayed at Hyatt hotels all over the world, and I've never been disappointed. They offer a great mix of comfort, convenience, and value. I would recommend them to anyone looking for a good hotel experience.
Intercontinental is an awesome hotel chain with lots of locations. They offer a variety of services and amenities, and the rooms are always comfortable. I would recommend this hotel to anyone looking for comfort and reliability. The most common brand under InterContinental is Holiday Inn, which is very affordable.
However, I got to experience another InterContinental brand hotel when I stayed at the Venetian in Las Vegas. I was really impressed with the luxury and service offered at that hotel. It was an incredible experience, and I would recommend it to anyone looking for a high-end hotel.
Wyndham Hotels is a fantastic hotel chain for those who want value. They offer low-cost rooms and plenty of amenities. The staff is always friendly and helpful, and the rooms are always decent. The inexpensive brands under Wyndham hotels are options like Super 8, Days Inn, and LaQuinta.
However, Wyndham also offers high-end hotels, such as Alltra and Wyndham Grand. I stayed at a Wyndham Grand hotel in Orlando, and I absolutely loved it.
FAQs About Hilton and Marriott
Question: What are the check-in and check-out times at Hilton hotels?
Answer: The check-in time at most Hilton hotels is 3:00 pm and the check-out time is 12:00 pm. However, these times may vary depending on the hotel's location and policies. You can always find the specific check-in and check-out times for your hotel on their website or by contacting the hotel.
Question: Can I request an early check-in or late check-out with Hilton?
Answer: Yes, you can always request an early check-in or late check-out with Hilton. However, whether your request can be accommodated will depend on the hotel's availability and policies. You can make a request for early check-in or late check-out when you get to the hotel.
Question: How many Marriott Bonvoy points do I get per dollar?
Answer: You will earn 10 Marriott Bonvoy points per dollar spent on your room rate, and any other qualifying charges made to your room folio. You can also earn points by signing up for a Marriott Bonvoy credit card, dining at participating restaurants, or using Marriott's travel services.
My Closing Thoughts on Hilton vs. Marriott
No matter what, you can't go wrong with Hilton or Marriott. Both are trusted in the hotel industry, and they have years of experience in serving guests. As long as you do your research before booking a reservation, you should be good. Basically, when I want a luxurious experience, I opt for Hilton, and when I'm looking to save a little money, I go for Marriott.
So, there you have it! I hope this guide serves you well. Which hotel brand is your favorite?
Read More:
• Which is the Best Marriott Credit Card?
• 5th Night Free Hilton Explained