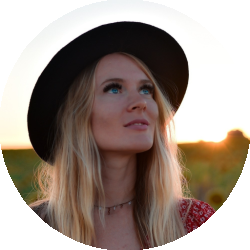 Latest posts by Haley Parker
(see all)
I have visited Florida over a dozen times from the time I was little and well into adulthood. It was the closest and prettiest beach for my family and me to drive to from Missouri (my home state). It is also home to the most magical place on Earth, Walt Disney World. I've been staying at Hiltons for years because I can always expect a good experience when staying with them, so that brought me to find the best Hilton resorts in Florida.
I know what to expect when staying at a Hilton: excellent customer service, clean rooms, and plenty of extras that you don't get with other hotels or resorts. Therefore, it only makes sense to make it my home away from home when visiting a place I frequent, like Florida.
I think I've experienced just about everything that Florida offers, from biking around the Keys to running around Disney theme parks. With so much to do in Florida, finding a vacation experience for you shouldn't be difficult, and the only thing left is finding that perfect Hilton Resort.
My Favorite Hilton Resort Up Front
Out of all the best Hilton resorts in Florida that I found, I have to say The Reach Key West is my favorite. This very much differs depending on where in Florida you are trying to visit, but I've been to Key West and loved it, plus I love boutique-style resorts. I also feel like The Reach has a lot more available on-site in terms of things to do than some of the other resorts listed.
My Top Picks at a Glance
Choosing Where to Go in Florida
Before picking the best Hilton resort in Florida for you, you must decide where you want to go in Florida. The state is giant, and a wide range of experiences are available. Below I'll let you know what locations to choose depending on what vacation experience you are looking for.
Relaxing Beach Vacation
Florida is basically one giant beach vacation with an ocean never further than a couple of hours away from you. However, there are a few places that I prefer to stay if I'm looking for a beach experience. I stay on the Atlantic side if I want something a bit more budget-friendly. However, my favorite place for a beach vacation in Florida is on the Gulf coast, either in Clearwater Beach or Marco Island.
Beach Parties
You can find beach party nearly anywhere in Florida, but the two places that are famous for it is Miami and Key West. They are two totally different types of parties.
You'll find more upscale, late-night parties in Miami, whereas the Keys are more of a laid-back party. Key West is also home to some of the most Pride-friendly celebrations in the U.S., and if you know anything about Pride celebrations, you know you'll have a good time.
Family Fun
One of Florida's most iconic experiences is Disney World. I've been to different theme parks in Disney World a handful of times, and I can honestly say it is indeed one of the most magical places in the world, even as an adult. If you are looking for this family-friendly Florida activity, there is one official Disney resort owned by Hilton on this list.
Golfing
Another staple for Florida is their year-round golfing. Most of the golf resorts you will find in Florida are in the northern part of Florida, but there is one that especially stuck out to me amongst all of the Hilton resorts in Florida.
How I Picked These Resorts
The Hilton resorts you will find in Florida all have unique things that make them one of the best resorts. Therefore, I have chosen the best resorts based on particular aspects that they are the best at, such as being budget-friendly, for Disney fans, for golfers, and a few others. I also used the following selection criteria when choosing these Hilton resorts in Florida:
Something for Everyone
Florida has many reasons to visit the state, from Disney World to pristine beaches. So I chose the best Hilton resorts in Florida for each reason that you may want to visit Florida. You'll find the best resort for those who love to play golf year-round, like to party the night away in Miami, and everything in between.
Top of the Line Amenities
Resorts already have a steeper price than a regular hotel, so I like to ensure I'm getting my money's worth when choosing the best. All resorts on this list will have newer technologies, modern decor, and outstanding cleanliness. Honestly, what are you paying those extra resort fees for if you can't even have these few things?
Has Everything You Could Need On-Site
One of the main reasons you stay in a resort over a typical hotel is because they have much more available on-site. I like to choose resorts with so many things available that you never need to leave the ground if you don't feel like it. You can find multiple restaurants, activities, tours, and beach equipment at your resort.
Location
There are multiple cities in Florida that I love to visit, but the location of the resort in that city can greatly affect how much fun you have and how stress-free your vacation is. All of the resorts I chose below are in great locations that are either close to popular attractions, right on the beach, or at the very least have some sort of transportation available to these things.
Best Hilton Resorts in Florida
One of the significant things that Florida is known for is its golf courses because of its year-round golfing weather. Many travelers visit Florida every year just to golf. If this is you, The Hilton Sandestin is the resort for you, giving you access to four top-of-the-line golf courses that were the grounds for several national tournaments. A couple of these courses that you may have heard of are Raven Golf Club and Burnt Pine Golf club.
If you are the person that will be simply accompanying the golfer, don't worry. There is plenty for you to do as well. This resort has many other activities, such as kayaking, beach volleyball, and a full-service salon and spa to relax the day away. If none of that piques your interest, there is a tram that leaves the resort and takes you to the nearby Baytowne wharf, with shopping, dining, and other ocean activities available.
The one thing I noticed about this resort is that the pools are relatively unremarkable. They are pretty small for how large of a resort this is. However, they also have an indoor pool for when the weather isn't cooperating, which is pretty rare in Florida. But be prepared for every other family to be crammed in there with you.
Pros
Access four golf courses, including Burnt Pine, The Raven, The Links, and Baytowne Golf Club.
They have four restaurants on-site, such as AAA four-diamond steakhouse, Seagar's.
There's a large selection of room layouts.
Plenty of beach activities are available on-site.
There's a tram that takes you to the nearby wharf.
Cons
The pools are a little unremarkable.
Another popular attraction in Florida, and one of the most magical places on Earth, is Disney World! I have been to Disney many times, and I have to say it never gets old. My best experiences with Disney World were always when I stayed at an official Walt Disney World Resort.
The one I stayed at was Signia Bonnet Creek, and I was not disappointed. Staying at this resort comes with a ton of Disney perks, like a free shuttle that takes you to all the parks and Disney Springs, early access to enter the parks, and you may even get a view of the parks from your room window. On top of that, you can access the Waldorf and its amenities, like the pool and restaurants right next door.
The Signia also has a ton of activities to do on-site when you need a break from Disney World. The pool has a lazy river and water slide, a scavenger hunt nearly every day, a 24/7 arcade, and much more. The only downside I can think of for this place is that you won't have much time to relax because of all the excitement.
Pros
Official Disney resort, meaning you get special Disney perks.
They have eight restaurants on-site, plus two bars and a cafe.
Tons of family-friendly activities, and some for adults.
You will have access to all the amenities at the Waldorf next door.
Cons
Very high-paced compared to other resorts.
Whenever I'm looking for a relaxing beach vacation in Florida, I always go for the Gulf side. The water is much warmer, bluer, and calmer than the Atlantic side. The Hilton Marco Island Beach Resort is a great place to stay if you are also a Gulf lover, and they have just about everything that you could possibly need to make for a relaxing vacation.
The main feature of this resort is the rooms. They were semi-recently renovated, so everything looks modern and luxurious. Each room also has some sort of beach view, which is pretty hard to find. I also love how luxurious their spa is, with relaxing waiting rooms, every service you could want, and a private whirlpool spa in a garden for spa guests.
The one thing this resort is missing is activities. Most resorts I look at provide some activities, like kayaking or bicycles, but this resort only provides equipment to relax on the beach. If that's the goal of your vacation, then this is great!
However, there are many exciting things around Marco Island that I would recommend booking a tour to see, such as Everglades National Park and the Cape Romano dome houses.
Pros
Modern, spacious rooms with many floorplan choices.
They have one restaurant, a bar, a market, and a snack cart at the pool.
There is a huge, luxurious spa on-site.
Every room has an ocean view.
Cons
There's not much in terms of activities provided by the resort.
Key West was one of my favorite places that I've ever visited in Florida, with their famous ghost stories, never-ending parties, and small island feel. It only seems fitting that the best Hilton resort in Key West is an intimate boutique resort. If you want to feel at home with friends and family while on vacation, this is the spot.
One thing that really stands out about this resort is its private beach. Typically this would be something you would expect, but you don't see this very much in Key West. Not only a private beach but beaches in general because the shores are very rocky. This resort has also made good use of it, with its own pier, water tours, and a restaurant right on it.
There isn't any parking at this resort, but this isn't a huge deal because almost nobody drives on the island. When I visited Key West, we rode bikes everywhere the entire week. The island is so small that it is totally possible, no matter how active you are. If you aren't particularly fond of bicycling, there are shuttles available.
Pros
Set in a prime location, minutes away from Duval Street and the most southern point.
An intimate, boutique-style resort, being part of the Curio Collection by Hilton.
It has a restaurant right on the beach.
There are many activities to do, including access to Casa Marina Resort.
They have their own beach, which is rare in Key West.
Cons
There's no parking available other than valet.
Hilton Daytona Beach is one of their most affordable resorts in Florida, with rooms starting at around $100 a night. Usually, I would associate this price with a bad location. Still, I really enjoyed Daytona when I visited; this resort is located right in the middle of the best part of Daytona. Plus, it is also located on the only beach in Daytona that doesn't allow traffic, which is a huge benefit.
Not only are you paying a lower room rate than other Hilton resorts in Florida, but you also get a few discounts associated with your resort fees. These include 15% off spa apparel, up to $15 off food and drinks, and one free kid's meal with an adult buffet purchase. You also get one free beach bike rental and boogie board rental during your stay.
You are sacrificing a bit of luxury with these prices, but I don't think the rooms and other decor look too outdated. They seem to have updated some parts of the resort, such as McCoy's Rum Room, but the rooms are definitely not the most beautiful thing you will see.
Pros
They have four restaurants and two bars on-site.
It is located on a traffic-free beach.
They have unique activities.
Your resort fees come with quite a few discounts.
Pets are allowed with a deposit.
Cons
The room decor is a bit dated.
This Hilton resort screams Miami! From the art deco-inspired design to the rooftop pool overlooking Ocean Drive and the indoor-outdoor dining. I don't think I can even begin to describe how much I love the vibe that this resort gives me with pastel colors, mid-century furnishings, and patios that overlook the palm tree-lined beach.
When visiting Miami, location is one of the top things I look for when finding a hotel, and The Gabriel is in the perfect spot. It's located right on Ocean Drive, which runs parallel with the famous South Beach, has many shops and cafes, and is on Lummus Park.
The resort doesn't provide many activities, but you find more than enough activities on South Beach and Lummus Park, like beach volleyball and riding a bike on the strip.
The one thing you won't find here is parking, although I don't think you'll find that with any hotel you stay at in Miami. Let me know if you do! They have a valet service, but using it costs $45 daily. I recommend doing like the locals do and taking an Uber or bicycle.
Pros
A boutique-style vintage resort, part of Hilton's Curio Collection.
It's in a prime location on Ocean Drive.
They have a five-star restaurant on site.
Pets are allowed with a deposit.
Cons
There's no parking unless you want to pay $45 for valet.
FAQs
Question: What is the most luxurious Hilton brand?
Answer: Waldorf Asteria is by far the most luxurious resort by Hilton. They have top-of-the-line customer service, enhanced experiences, and modern furnishings and decor. Some other luxury resort brands that you will find with Hilton are Conrad (named after Conrad Hilton) and LXR Hotels and Resorts.
Question: What hotels are part of the Hilton family?
Answer: Hilton has 19 different resorts and hotels under its umbrella. These brands are as follows:
• Hilton Grand Vacations
• Hilton Honors
• Hilton Garden Inn
• Hilton Hotels and Resorts
• Hampton Inn
• Home 2
• Homewood Suites
• Tru
• Waldorf Astoria
• LXR Hotels and Resorts
• Signia
• Conrad
• Canopy
• Curio Collection
• Double Tree
• Tapestry
• Tempo
• Embassy Suites
• Motto
Which Resort Should You Choose?
The resort that you should go with largely depends on what type of adventure you want to have while in Florida. If you want an ultra-relaxing beach vacation, Hilton Marco Island is probably the best resort for you in Florida. If you want to party the night away Miami style, The Gabriel Miami South Beach would be the way to go.
If you are flexible on location in Florida, my favorite is The Reach Key West. I loved Key West when I visited years ago with its small-town Caribbean feel and the islands' history. This resort has a bunch to do, from jet-ski rentals to relaxing on their private beach. Plus, I love that their restaurant is located right on the beach.
Read More: