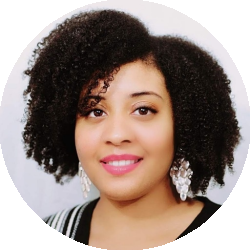 Latest posts by Candis Pope
(see all)
Business Class is an airfare option that some people aren't familiar with. For many years, I thought it was just another term for First Class—until I learned otherwise. But if Business Class isn't the same as First Class, and it's not Economy, what is it?
Well, in this guide, I'll explain the contrasts between Business Class vs. Economy. The two are a bit similar, but they offer different experiences. When I travel, the decision to fly Economy instead of Business Class depends on where I'm going and the time of year it is. But I'll discuss more about that in the content below. Just keep reading!
Business Class vs. Economy: My Favorite Airfare Option
If I had to choose between Business Class and Economy, I'll opt for Business Class every time. It offers so much more to passengers—like larger seats and additional baggage.
The Business Class experience makes flying better. I'm a budget traveler, and I've purchased plenty of Economy tickets. When I want to take save money, Economy airfare gets me where I'm going for a fraction of the cost. However, I believe that the added amenities offered in Business Class are worth the extra money I'll spend on an upgraded ticket.
Main Differences Between Business Class vs Economy
The main differences between Business Class vs Economy are:
Business Class shares some of the same perks as First Class, whereas Economy does not.
Business Class customers have lounge access, whereas Economy customers do not.
Business Class tickets are more expensive than Economy tickets.
Business Class passengers board the plane before Economy passengers.
Business Class offers more baggage allowance than Economy.
The Key Features of Business Class Airfare
While all airlines are different, there are a few standard amenities that are offered to Business Class customers—no matter which airline you fly with. Here's what you can expect:
Priority Boarding
When I buy a Business Class ticket, I know I'll get priority boarding onto the aircraft. Business Class passengers always board after First Class, but before Economy. This is a small perk, but it's nice to not have to wait in a long line to get onto the plane.
Not only that, but when it's a full plane, boarding first ensures that I get first dibs on the overhead bins. I've been in situations where the overhead bins fill up, and I have to check my carry-on. I don't like that because I specifically pack a carry-on bag to ensure that I'll have clothing in case my checked luggage gets lost.
Amenity Kits
When I fly Business Class, I receive an amenity kit that has items like a toothbrush, eye mask, and socks. It's a nice touch that makes the flying experience more comfortable. I've flown domestically with certain airlines and received an amenity kit, while others only offer them for long-haul flights
Larger Seats
The seats in Business Class are almost always bigger than those in Economy. They have more legroom and are wider. Some airlines even have lie-flat seats, which are perfect for long-haul flights. I appreciate having a little extra space to stretch out, especially on international flights that are several hours long.
Complimentary Drinks
Business Class passengers also receive complimentary alcoholic and non-alcoholic drinks. In Economy, you usually have to wait for drinks. But in Business Class, the flight attendants will keep your drink of choice coming.
I noticed that when I fly Business Class, they come out quickly and ask what I would like to drink. In Economy, you have to wait until the flight attendants come around with the serving carts.
Better Meals
The meals served in Business Class are usually better than those served in Economy. They're more substantial and have more course options. I also find that the food tastes better in Business Class. Some airlines provide chef-curated meals to Business Class passengers, instead of standard packed meals.
This is a nice touch, and I appreciate it when I'm on a long flight. Not to mention, I don't always like the meal options offered in Economy. In most cases, there are only two meal choices to select from, which doesn't offer much variety.
Certain First Class Perks
Business isn't quite like First Class, but a lot of the perks are the same—especially the ground amenities. For instance, most airlines allow First Class and Business Class passengers to get expedited security check-in. This is a nice perk because it saves time.
I also get access to the First Class lounge when I fly Business Class. This is a great space to relax before my flight. I can get a drink and a snack, and use the restroom in peace. I don't have to worry about the crowds at the airport.
Additional Baggage Allowance
When I fly Business Class, I get an additional baggage allowance. I like that because I can pack more items without having to worry about going over the weight limit. And, if I need to check a bag or two, it's free of charge.
With an Economy ticket, you have to pay for checked bags—depending on the airline. Therefore, if you plan on checking your luggage, it can get expensive quickly.
Pros
Better Flying Experience: In my opinion, you can't beat a Business Class flying experience. It's much better than Economy, and it's worth the extra money. If you have the opportunity to fly Business Class, I recommend it. Traveling can feel overwhelming at times, so it's beneficial to pay more for Business Class airfare to get the upgraded amenities.
Comfortable Seating: I can't stress enough how nice it is to have comfortable seating when you fly. The seats in Business Class are roomier and feel plusher. This is a huge perk for me when I'm taking a long flight. I can't imagine being crammed into a small seat for hours on end.
Expedited Security Check-In: Expedited security check-in is one of my favorite amenities. When I'm running late and the airport is busy, this perk saves me a lot of time. It's such a headache to stand in line for nearly an hour. During the holiday season, I always make sure to fly Business Class.
Cons
More Expensive than Economy: If you fly Business Class, expect to pay a lot more money for your ticket. In most cases, you're looking at a few hundred dollars more than Economy. Therefore, it's important to weigh the pros and cons before you book your flight. You'll never go wrong with flying Business Class, but if funds are an issue, Economy is the better option.
Not Valuable for Short Flights: I always stick to the same rule. I won't fly Business Class for a short flight. It's simply not worth the money. I'd rather save my money and fly Economy. For example, I won't book a Business Class ticket from Los Angeles to San Francisco. The flight is less than two hours, so there's no need to spend the extra money. However, if it's the holiday season or summer, I will. That's because the airport is busier, and the airport amenities make the extra cost worth it.
The Key Feature of Economy Class Airfare
Just like Business Class, the Economy amenities are standard across the board for all airlines. Here's what's included with an Economy Class ticket:
Food and Beverages
Even in Economy, airlines make sure to take care of every customer. You may not get an expansive list of meal options like you would in Business Class, but you're still fed. Even on short flights, you'll get snacks and beverages.
On longer flights, you can expect a hot meal. I've never had too many grievances when I fly Economy. The snacks are fine, and I usually like the meals that I'm offered. If I need something more filling than peanuts and pretzels, I usually eat at the airport before boarding.
Carry-on Luggage
You're allowed to bring one personal item and one carry-on bag when you fly Economy. The personal item can be a purse, laptop case, or book bag. The carry-on bag must fit in the overhead bin or under the seat in front of you.
If you try to bring more than the allotted carry-on luggage, you'll be charged a fee. The fee depends on the airline, but it's usually around $50. However, there are some airlines that allow no-cost checked baggage, but it's generally for one bag only—no matter if you're flying domestically or internationally.
Decent Seating
Although the seats aren't as comfy in Economy as they are in Business Class, they're not bad. In most cases, you have enough legroom to be comfortable. And, if you need a little extra space, you can always upgrade to an exit row or bulkhead seat.
Just be aware that these types of seats often come with a fee. If you have long legs or need to stretch out, it's worth paying the fee.
It's also worth noting that Economy seats do recline. However, the amount of recline varies from airline to airline. On some airlines, the seats barely recline at all. So, if you want to take a nap on your flight, it may not be comfortable to do so.
In-Flight Entertainment
If you want to watch a movie or listen to music on your flight, it's included in your fare. Only bare minimum airlines—like Spirit—exclude in-flight entertainment. Thankfully, you can keep yourself occupied during takeoff and landing with the in-flight magazine.
I appreciate this because I don't always have the opportunity to charge my devices before boarding. So, it's nice to know that I can watch and show and listen to music on the aircraft without using up my phone or tablet battery.
Pros
Affordable: The good thing about Economy Class is that it's affordable. If you're on a budget, this is the best way to fly. You can find deals on airlines websites and travel sites. And, you can use miles and points to book your ticket. When I go on vacation, sometimes I like to save the bulk of my money for splurging on hotel accommodations and excursions. Therefore, an inexpensive plane ticket is right up my alley.
More Availability: The Business Class section of the aircraft is smaller than Economy. During the busy times of the year, those seats might fill up fast. However, there are numerous economy seats, and it's rare that there isn't one available. So, if you ever need to book a last-minute trip, chances are you'll be able to find a seat in Economy.
Cons
Fewer Amenities: The truth is, flying Economy is the bare minimum. You get food and drinks, but the offerings are limited. And, you might have to pay for checked luggage and in-flight entertainment, depending on the airline. If you want any extras—like additional legroom—you have to be willing to pay for it. Essentially, an Economy ticket is designed to get you to your destination without all of the bells and whistles.
Less Comfort: The seats in Economy aren't as comfortable as the seats in Business Class. They're smaller with less legroom. And, they don't always recline as much. So, if you're looking for a luxurious flying experience, you won't find it in Economy. If you're tall or have a bigger frame, Business Class is better. You won't feel as cramped, especially on an international flight. If I'm flying for several hours, I always book a seat in Business Class. It makes the trip more bearable.
No Airport Amenities: Not only are the amenities restricted while in the air, but they are on the ground as well. Economy customers don't receive complimentary lounge access, priority boarding, or accelerated security screening. If you want any of those things, you have to pay for them. For instance, American Airlines allows Economy customers to Priority Privileges separately.
Alternative Fare Classes to Consider
Premium Economy
Premium Economy airfare is a type of airfare that offers passengers additional perks and amenities not typically found in economy class. These can include more legroom, wider seats, and better food and drink options. Premium economy airfare can cost anywhere from 20-50% more than economy class, but it can make for a more comfortable and enjoyable flight experience. This option is the perfect middle ground for me. It's not too expensive, but it provides more amenities.
First Class
First Class airfare is the highest class of service offered by an airline. First Class passengers enjoy the best seat availability, the best food and drink options, and the best in-flight entertainment. But as you know, it's the most expensive type of airfare available. Although I enjoy Business Class, I'd never turn down a First Class flight. If you are taking a long trip, over 10 hours,  First Class is the way to go. A premium ticket will ensure that you have the best experience possible.
Basic Economy
Basic Economy is the bare bones of airfare class options. I've booked many Basic Economy flights while budget traveling. In most cases, you can only bring a personal item on board, and you're the last group to board. Basic Economy is a good option if you're budget conscious and don't mind giving up some comforts. This option is ideal for short flights during the slow travel season. If you want to save as much as you can on a flight, this is your best bet.
FAQs
Question: How Expensive is Business Class?
Answer: The cost of a business class ticket can vary widely depending on the airline, route, and time of year. Generally speaking, though, you can expect to pay anywhere from 50% to 85% more for a Business Class ticket than you would for an Economy ticket.
Question: Is an Economy Ticket Refundable?
Answer: No, an economy ticket is not refundable. You may be able to make changes to your itinerary, but there will usually be a fee associated with this. If you need to cancel your trip entirely, you will likely lose the value of your ticket. However, the majority of airlines will issue a flight credit if you have to cancel.
Question: Is it Possible to Find Deals on a Business Class Ticket?
Answer: Finding a deal on a Business Class ticket is difficult, but it is possible. The best way to find deals is to search online or contact a travel agent. Travel agents typically have access to discounts that are not available to the general public. It is also important to be flexible with travel dates and times.
My Final Thoughts on Business vs. Economy Airfare
Honestly, I'm an advocate for Business and Economy airfare. I've taken trips using both options, but Economy can't beat the Business Class experience. If I had the funds to fly Business Class for every trip, I would. But hey, I'm glad there's an option for every budget. I hope this guide helps you understand which ticket to buy for your next vacation!