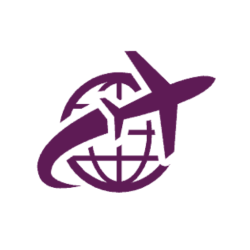 Latest posts by The Points Insider Team
(see all)
Virgin Atlantic is a popular airline choice for many flyers. Surprisingly, many people don't know all the (almost) guaranteed ways of always keeping their flight costs on Virgin as low as possible. It's a repeatable process that can be done time and time again. In fact, the more you fly, the cheaper the Virgin flight prices become!
Flights should resume in the main towards the end of 2021, and into 2022 when they will be a frantic rush to start booking overseas travel again. In this article, I'll show you the main ways to keep those Virgin flight prices as low, and fly in economy, premium economy, and upper class as cheap as possible!
How to Get Cheap Virgin Flights
In order to get the cheapest possible Virgin flights, it helps to be flexible and available. If you are a teacher, flying with children of school age, or simply need to travel during school holidays, it can be more difficult to seek out those cheaper deals. That said, it's still possible to find cheaper than normal flight prices during school holidays – and the great thing about collecting Virgin Points is that they have no school holiday blackout windows!
If you can travel any time of the year, you'll find a few more opportunities available. Here are some of the best ways of getting cheap Virgin flights every time you fly, year after year.
Collect Virgin Points
It may come as no surprise that the best and most reliable way to get cheap Virgin flights, again and again, is to use Virgin Points. Virgin Points is the reward program available as part of Virgin Atlantic's Flying Club membership.
Suggested Reading: Earn Virgin Points – The Complete Guide
Members collect points for flying and shopping, and they can also be gifted Virgin Points by other members too. Membership is free and open to anyone over 18 years of age. Once you have collected enough points, you can use these as either full payment for the flight or pay for the flight part cash and part in Virgin points.
It is worth noting that the taxes and fees part of your flight fare still has to be paid in cash, but you can use your points towards the flight seat cost. All flight prices have a breakdown between the seat price and the taxes and fees. Depending on the cabin class you can expect taxes and fees to be on average between 20%-30% of the overall flight fare.
This is still an incredible saving if you have enough Virgin Points.
Look Out for Virgin Flight Sales
The most obvious suggestion on the list is often the most overlooked. Sure, everyone knows it's always best to shop in the sales, but many people do not look out for or wait for the Virgin sales before booking their flights. Sale prices can see flight prices reduce by as much as 50%!
Often the higher cabin classes, such as Virgin Atlantic's business class cabin Upper Class, offer the biggest discounts with prices of around £3,000 reduced down to £1,500. Those booking in economy class can still save between 10% to 20% on average.
Virgin Atlantic also has Virgin Point sales, meaning fewer points are required to fly to amazing long-haul destinations such as New York, San Francisco, and India. The best way to find out about the latest Virgin sales is to keep visiting The Points Insider – where we will share with you all the latest Virgin flight sale information – and also join the Virgin Atlantic email newsletter.
Take Out the Virgin Credit Card
Virgin Atlantic has two credit cards available, and both offer their holders the chance to reduce their flight costs. The standard credit card awards Virgin Points for every £1 spent and a reward bonus if you meet the minimum spend criteria, whereas the premium credit card not only offers Virgin Points for every £1 spent and a much larger reward bonus but also the chance to earn a free upgrade or companion flight reward.
We have put together a huge comprehensive guide to the best UK cards for earning air miles and points in the UK – it will tell you everything you need to know, and which credit cards offer the greatest rewards! Again, minimum spend applies, but Virgin's credit cards are by far the fastest way to earn enough points for a free flight or for enough points to put towards a Points + Cash fare and make the overall flight price cheaper.
Book Far in Advance
Have you ever noticed that the closer to the flight date, the more expensive flights are? This is quite intentional by the airlines. Airlines know those who purchase flight tickets close to the departure date are generally doing so out of necessity, like business travelers for example.
These travelers are less sensitive to price increases, often have a large travel budget, and will pay higher prices in order to secure a seat. Flights go on sale 11 months in advance of the flight date. This is generally when seat prices are at their lowest. If demand is low after the seats are released then flight prices can reduce to increase the demand, but this is rare for routes always popular all year round like New York for example.
The further in advance you can book and pay for your flight, the cheaper it will usually be.
Shop at Tesco and Use Tesco Fuel to Fill up
Did you know you can convert your Tesco Clubcard Points to Virgin Points? The exchange rate is quite favorable, and you can collect a lot of Virgin Points this way. For every 250 Clubcard Points, you can exchange them for 625 Virgin Points.
If you were sitting on a whopping 20,000 Tesco Clubcard Points you could convert these into a massive 50,000 Virgin points! This is enough Virgin Points for a free flight to New York (taxes and fees though would still be payable). You can set up your Tesco Clubcard account to automatically exchange your Clubcard points for Virgin Points, so you don't need to do a thing apart from watching your Virgin Points balance increase!
Become Familiar with the Virgin Shops Away Portal
It's surprising how many people I speak to, and regular Virgin flyers, have never heard of the Shops Away portal. This is one of the best-kept secrets on boosting Virgin Points to exchange for cheap flights or even free flights! The way the Shops Away portal works is similar to cashback sites you may have seen, but instead of being rewarded with cashback, you are rewarded with Virgin Points.
You can collect Virgin Points through all sorts of retailers, such as:
Argos
eBay
Just Eat
M&S
Boots
John Lewis
Dunelm
There are hundreds of retailers you can earn from. You need to log in to your Flying Club account, find the Shops Away link (tip: this can be found in the Flying Club – Earn Points menu), and use the link within the Shops Away portal to visit the retailer's website.
If you do not use the link in the Shops Away portal you will not earn any Virgin Points, and all purchases must be made online, they can not be made in store.
This is one of the ways those people who always manage to get enough points for really cheap Virgin flights do it. Thousands and thousands of points can be collected this way. The more Virgin Points you can collect, the cheaper the Virgin flight becomes.
Fly During Off Peak
It can be considerably easier to find cheap Virgin flights during the off-peak season than during peak times. This is obvious but there are many people who still choose to book their flights without realizing it may be a school holiday or a particular time of the year when flights are more expensive.
You can use a great tool like the Google ITA Flight Matrix which we have an in-depth guide for you here – but this will allow searching across a whole range of dates looking for the cheapest flight prices! If you can fly off-peak you can get much cheaper flights than flying during popular peak times, when all travel companies notoriously increase their prices.
Book Flights with Cash and Upgrade with Points
You may be longing for a nice upgrade to Premium Economy or Upper Class on Virgin, but the huge price increase is putting you off. There is a way to use your Virgin Points to get cheap Upper-Class flights, or at least into a seat more comfortable. One way to do this is to buy an economy seat but use Virgin Points to upgrade.
It's even possible to use your Virgin Points to upgrade from economy to Upper Class, and it can be done from as few as 21,000 points each way (based on a flight from London to Tel Aviv). This means you can get into Upper Class for the price of an Economy fare. Use our Virgin Points Upgrade Calculator to find out how many points you need for that amazing upgrade!
Cheap Virgin Flights – The Insider's Notes
Cheap Virgin flights can be found during sales, off-peak flights, and also by using Virgin Points to reduce the fare price
Virgin Points can be collected by flying and shopping online through the Shops Away portal
The two Virgin Atlantic Credit Cards are also good ways to boost Virgin Points during the year, and with the minimum spend you can get a free upgrade to the next cabin, or a free companion flight