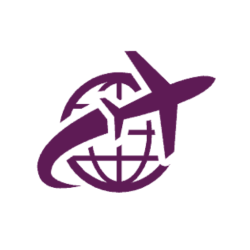 Latest posts by The Points Insider Team
(see all)
It seems that today the words 'Avios', 'Points', and 'Airmiles' are almost interchangeable. Sometimes you're collecting Avios, sometimes Points – and then someone asks whether you can collect air miles too. It can be really confusing, and it's no surprise this type of question is asked again and again.
Let's clear this up.
What is the difference between Avios and Airmiles?
Avios is the air miles scheme used by British Airways, Aer Lingus, Vueling, and other airlines. There isn't any real difference between Avios and Airmiles. The only difference is terminology. Some airlines call their air mile scheme 'Points', whereas other airlines simply call them air miles.
In this article, I'll explain the differences and exactly what you should collect when flying with British Airways.
What Are Air Miles
Air miles are the original and traditional name for collecting rewards when flying. As more and more airlines set up commercially and competed in the same space as other airlines, they had to find a way to create brand loyalty. Marketing departments had to find clever and ingenious ways to keep customers returning to the same airline again and again.
The air miles scheme was relatively simple. For every mile you flew you collected an air mile. These air miles could be redeemed for gifts, upgrades, and flights. The more you flew with the same airline, the more air miles you collected and the closer to the rewards you became.
This of course kept customers very loyal. Over the years airlines began setting themselves further apart by coming up with clever names for their air miles programs. American Airlines have AAdvantage Points, Virgin Atlantic has Virgin Points and British Airways joined the Avios program.
What are Avios
Avios are air miles and points earning program where customers can collect Avios when flying, shopping, and staying in hotels. Avios can be redeemed for free flights, upgrades, hotel stays, holidays, and even car hire. British Airways, Aer Lingus, Iberia, and Vueling are all part of the Avios program.
Do I Collect Airmiles or Avios?
Both air miles and Avios are ways to earn rewards for flying. Whether you collect air miles or Avios is dependant on the airline you are flying with. It's the same thing with a different name. If you are flying with British Airways for example, then you will be collecting Avios, not air miles.
Almost all airlines now offer their own brand name for air miles, rather than just using the traditional air miles term.
For example, here is a selection of airlines and the name of their air miles program:
Air New Zealand – Airpoints
American Airlines – AAdvantage Miles
British Airways – Avios
Qantas – Qantas Points
Singapore Airlines – KrisFlyer Miles
Virgin Atlantic – Virgin Points
Why use plain old 'Airmiles' when marketing departments can get incredibly creative and unique with catchy brand names? Whether you're collecting Avios, Airpoints, KrisFlyer Miles, or just air miles, they are all pretty much the same reward-earning loyalty scheme that provides free flights once you have enough miles or points.
Difference Between Avios and Airmiles – The Insider's Notes
Avios and air miles are different terms for the same thing
Avios is the air miles program for British Airways
Almost every airline has a different brand name for their air miles program