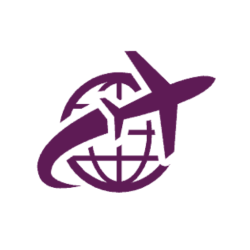 Latest posts by The Points Insider Team
(see all)
Have you noticed, or had an email from British Airways, that your Avios points are about to expire? You need to act fast! Surprisingly, so many people let their valuable Avios expire, and they lose all the Avios they had. Millions of Avios are lost and wasted. Each Avios has a value between 0.38p and 0.89p depending on the class you choose to fly when spending them, so if you let 20,000 Avios expire these could be worth up to £178!
Even if you do not want to carry on collecting Avios I'm sure you have a friend or family member who would love to have them, instead of just letting them go to waste. The very first thing you should do is find a way to quickly create some activity in your Avios account. Earning or spending just 1 Avios will extend your account for another 36 months and keep your hard-earned Avios safe!
In this article, I will show you the best ways to add some Avios to your account fast!
What to Do When Avios are About to Expire
Creating activity in your BA Executive Club account will extend your Avios for a further 36 months. Activity includes collecting, purchasing, or spending Avios. The fastest way to add Avios to your account is to purchase a minimum of 1,000 Avios. Redemption of Avios is another way to add activity.
I never normally advise purchasing Avios unless you are really close to your goal and don't want to wait another 12 months for the holiday season. Even during Avios sales, the value of the Avios you purchase is usually equal to the value of spending them. The purchase usually will cost more, or be of equal value, to the value of redemption.
This is not always true, but usually true 90% of the time. If you see your Avios is very close to expiring, say within 5 days, purchasing or spending your Avios may be the only way to add activity and keep your account open longer.
Alternatively, you could always gift a small number of your Avios to someone else. This counts as activity, and you will keep your Avios for at least another 3 years! If you have more than 5 days until your Avios expire, you at least have a few more options. British Airways have a BA Shopping Portal that allows you to collect Avios for every qualifying purchase. Purchases can be kept low, even as low as £1, and you'll still receive Avios.
Collecting Avios through shopping purchases is not immediate.
Top Tip: If you do choose this option look for a 'Speedy Retailer' as a purchase will see the Avios reach your Executive Club account within 5 days.
It can several days, to several weeks for the pending Avios to reach your account and count as an activity action.
The Cheapest Way to Prevent Avios From Expiring
Making a small purchase through the BA Shopping Portal is the cheapest way to prevent Avios from expiring. A purchase of £1 will earn enough Avios to keep an account open for an additional 36 months. Avios will be credited within 5 days if the purchase is through a Speedy Retailer.
For example, spend £1 today at TK Max and collect 3 Avios. It's not a lot of Avios but this is enough to allow you to make use of your Avios points for a further 3 years! Spending £1 is by far the cheapest way of showing activity on your account, but it isn't the fastest way.
Fastest Way to Collect Avios to Prevent Them From Expiring
Purchasing Avios is the fastest way to prevent Avios points from expiring. The minimum number of Avios that can be purchased is 1,000. Avios purchases are almost always credited immediately, although British Airways state Avios is credited within 48 hours of purchase.
This is the best option if you have only a couple of days left until your Avios expire and you lose them all! Purchasing 1,000 Avios will cost £31 (although check the BA Executive Club for current prices). Once you have made your purchase you should see activity in your account almost immediately, which will keep your already collected Avios safe.
Suggested Reading: How do Avios work?
When Do Avios Expire?
Each Avios, on its own, does not expire BUT an Avios account does expire if there has been no activity for a period of 36 months. An Avios collected 6 years ago could still be valid, but if an Avios account has not seen activity in 3 years all Avios in the account will expire and be lost.
British Airways usually send out a reminder when Avios are due to expire, but emails can easily be missed or overlooked. It's important you keep a monitor on your account. Collecting Avios is not only fun and rewarding but regular earning will keep your Avios account open forevermore.
Our guide Earn Enough Avios for a Free Flight will give you lots of inspirational ideas to earn, spend and keep your account active and open.
Should I Let My Avios Expire?
You should not let your Avios expire. Avios have value. They can be redeemed for car hire, hotels, flights, upgrades, and more. If you feel you're not earning Avios or only earning Avios each time you fly, then check out our Avios section which will show you great ways to really boost your Avios by doing the same day-to-day things you are now.
Avios can be collected when topping up your car fuel, going on holiday, buying online, staying in hotels, and Christmas shopping. In fact, you can take out one of British Airways Amex credit cards and earn Avios points every time you spend almost anywhere! There are many followers of this website who routinely earn over 110,000 Avios every year simply by shopping smarter.
110,000 Avios is enough for a Business Class (Club World) return flight to New York! (Taxes and fees do still apply).
Avios Points Expiring – The Insider's Notes
Make sure you have some Avios account activity every 3 years
As a last-minute resort, buy 1,000 Avios to keep your account active
Speedy Retailers can earn Avios in your account within 5 days, and you can spend as low as £1
Buying, spending, earning, or giving are all ways to keep your Avios account active and prevent them expiring