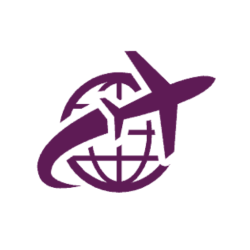 Latest posts by The Points Insider Team
(see all)
Readers of The Points Insider website will know that the British Airways Amex Credit Cards is one of the fastest and best ways to collect enough Avios for free flights and luxury upgrades. Changes to the British Airways Credit Amex Cards have been made from the 1st of September 2021 and affect everyone holding a BA Amex Credit Card.
Are these changes good or bad?
Like many changes, some good things are added, but some are taken away. Some of the changes mean you need to collect fewer Avios for a free companion flight, but restrictions for those companion flights mean they can only be used in the economy. I will explain in detail what all these changes are, how they will impact you and whether you should still decide to take out a British Airways Amex Credit Card if you haven't done so already.
What Changes Are Being Made to the British Airways Amex Credit Card?
Changes are being made to both standard and premium credit card holders from 1st September, so anyone holding one of the cards will be impacted. Let's have a run-through of both BA Amex credit cards and what changes are being made.
BA Amex Credit Card Changes
Free companion flight is rewarded with only a £12,000 annual spend, decreased from the original £20,000 annual spend
Companion flight rewards will be limited to economy class only – and can no longer be redeemed in Premium, Business or First Class
Companion flights rewarded before 1st September 2021 can still be used in all classes, even if the flight is after 1st September
For the standard BA Amex credit card holders, you will be pleased to hear you will only need to spend £12,000 per year on your card to be rewarded with a free companion flight voucher.
This has been reduced from the original £20,000 per year spend. This is great news for those who never quite managed to reach the old spent limit, but are likely to reach the new one, but there is a caveat. Previously once you had your companion flight reward, you could use it in any cabin. So, if you had enough Avios to fly to New York in Business Class (Club World) a companion could fly with you for free in Business Class and only pay the taxes and fees.
From 1st September, if you earn a free companion flight voucher, it can only be redeemed in economy!
You can no longer use your companion voucher in World Traveller Plus, Club World, or First. If you met the £20,000 threshold before 1st September, and have or waiting on your companion flight voucher, you can still use it in any cabin. Thresholds met after 1st September will be restricted to economy companion flight redemptions only.
BA Amex Premium Credit Card Updates
The annual fee has increased from £195 to £250
All other benefits stay the same
Companion flight rewards can still be redeemed in all classes – including Premium, Business, and First Class
The hefty annual fee has become even more expensive as of the 1st of September 2021. The original £195 annual fee (higher than many airline credit card fees) has increased by a whopping 28% to a £250 annual fee. Over 10 years of holding a BA Amex Premium credit card it will cost an additional £550 in fees alone!
As many BA Amex Premium cardholders will realize is that even a £250 annual fee will still provide a positive cost-benefit return if you use the free companion flight and redeem it in Club World of First. This redemption alone can save over £2,000 a year.
Is It Still Worth Taking Out a BA Amex Credit Card?
Yes, it is still worth taking out a BA Amex Credit Card. The changes are unlikely to affect many BA Amex Card holders, and despite the 28% increase in the annual fee for BA Amex Premium Card holders, the £250 annual fee will still provide greater savings with Avios collection and companion flight redemption.
You could look at this another way.
If someone is likely to spend £12,000 on the standard BA Amex credit card and receive the free companion flight reward, you may as well pay the annual fee and upgrade to the BA Amex Premium card. Not only will you only need to spend £10,000 a year for the companion flight voucher, but you will receive a larger signup bonus and more Avios per £1 spent.
Although the new £250 annual fee is a lot of money to pay out in one go, the savings that can be made using the companion flight in Club World or First will far outweigh the fee. You can expect to save on average £1,200-£1,400 on a Club World flight, and an average of £2,000 on a First flight redemption.
Changes to the BA Amex Credit Card – The Insider's Notes
Standard cardholders will only need to spend £12,000 instead of £20,000 on their credit card to earn a free companion flight
Standard cardholders will only be able to redeem a companion flight reward in Economy
Premium cardholders annual fee increases 28% from £195 to £250 – all other benefits remain the same
Read More: