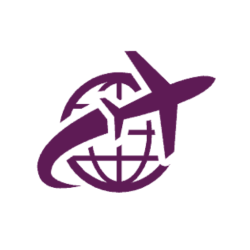 Latest posts by The Points Insider Team
(see all)
Flying British Airways is (almost) always an enjoyable experience. Surprisingly, most people are unaware of the (again, almost) guaranteed way to save money on your next BA flight. This also works for saving on British Airways flights in the future. In fact, the more you take to the skies the more you generally can save.
You don't though need to be a regular business flyer to make those same savings. It helps, but there are other methods and ways to reduce your flight costs. In this article, I will share with you the ways to get cheap BA flights, well cheaper than the standard fare, and help you fly in Premium Economy, Business Class, and First for less!
How to Get Cheap BA Flights
We all know the challenges and additional flight price charges during school holidays, bank holidays, and over Christmas. If you must travel during those times, you will pay a premium. I will though show you how to get cheaper BA flights during school holidays and other popular peak times throughout the year.
If your travel dates are flexible, you will have a better chance of grabbing some cheap flights. Off-peak flights are almost always cheaper not only for standard flight prices but also when redeeming Avios too. Here are the best ways of getting cheap BA flights every time you fly, each and every year.
Collect Avios
By far the best way to get the cheapest BA flight fares is to collect Avios and use them either in full or part towards, the airfare. Avios is the air miles program of which British Airways are part.
Suggested Reading: How do Avios Work?
Once you open a free BA Executive Club account and are given your own unique BA Executive account number, you're ready to start collecting Avios! Avios can be earned not just when you fly, but you can collect Avios in all sorts of ways such as shopping online, filling up your car with petrol, switching insurance companies, renewing your mobile phone contract, grocery shopping, staying in hotels, and lots more.
If you are a smart spender your Avios can grow very quickly. It's not unheard of for someone to collect 100,000 Avios a year. That's almost enough for a return Business Class flight to New York! Even when redeeming Avios for a free flight, you will stay have to pay the taxes and fees. The amount is dependent on the flight, the destination, and the cabin class.
For a Business Class redemption, the taxes and fees are on average 30% to 40% of the overall flight fare, but this means a 60% or 70% Business Class flight saving! We've put together a guide on how to fly Business Class with Avios which will give you some great tips to get you started.
Look out for the BA Sales
The most obvious way of finding cheap BA flight tickets is to purchase them during one of the popular BA sales!
Update: The British Airways September Sale is on now on for flights and holidays – with new flexible policy! – some big savings this year, here's the link to check the sale prices
There are some that wait that only buy during a sale, which happens a few times every year, and only ever pay the sale price for their flights. It's been shown that in the UK, one of the most popular times for booking holidays is the first week of January. Christmas has finished, the holidays are over, people are heading back to work, the dark nights are long and it's cold.
What better way to cheer yourself up than look through holiday brochures, or online travel sites, and think about your next sunshine holiday? Although it is the most popular time to book a holiday, it isn't the cheapest. If you wait for BA to announce their sales, you are likely to find a bargain – especially if you book an entire holiday with BA as you'll not only save on the flight, but the hotel and even car hire too!
The best way to stay on top of the BA sales is to keep visiting The Points Insider website, where you will find information on all the sales happening – and also join the BA newsletter and become a free BA Executive account member.
Take Out the BA Amex Credit Card
Nothing can earn you Avios faster than a BA credit card. With a welcome bonus of up to 25,000 Avios (enough for a return flight to Europe in economy) and collecting up to 1.5 Avios for every £1 you spend on your card you can see how those Avios can really grow.
The high sign-up bonus and 1.5 Avios are available on the BA Amex Premium credit card which does come with a £250 annual fee (as of 1st September 2021), and a minimum of £3,000 needs to be spent on the card within the first 90 days to be awarded the 25,000 sign up bonus.
If you feel you can meet these requirements already, it will make your Avios increase towards a free flight faster than any other way. Also, with the Premium card, if you spend £10,000 or more each year, you'll be awarded a free companion flight voucher, meaning if you booked a flight using your Avios you can take someone with you for free. This applies to any class, even First!
Again, though like with any Avios redemption, you will need to pay the taxes and fees for both passengers, this could mean two First Class return flights to New York could be yours for your Avios and a total of £1,600 instead of the full cash price which could be close to £6,000 to £10,000!
The annual fee and spending limits may not be feasible for some. For those people, there is also a standard BA Amex credit card. There's no annual fee and you only need to spend £1,000 in the first 90 days to collect a 5,000 Avios bonus. If you spend £12,000 in a year (which has been reduced from £20,000 as of 1st September 2021) you will also be given a free flight companion ticket!
The only caveat is free flight companion tickets collected using the standard credit card are now, as of 1st September 2021, only eligible to be used in standard Economy – they cannot be used in Premium Economy, Business, or First any longer. Whichever card is right for you, you can be assured this is the fastest way to flight rewards and cheaper prices!
Book as Far in Advance as Possible
Have you ever noticed flight fares increasing the closer you are to the date of departure? This isn't a coincidence. It happens all the time and across all the airlines. In most cases the earlier you can book your flight, the cheaper it is. This isn't always the case though. If the demand for the flight isn't as high as BA expected, then automatic pricing kicks in, and the price is reduced to try and meet the demand.
Also, a sale could push the price down further. The worst thing to do is book a really last-minute flight as these are almost always more expensive, especially in Business Class or First.
The reason for this is a necessity. Anyone usually booking a last-minute flight is doing so because they need to, especially in the higher cabins often frequented by business travelers who sometimes have to make last-minute business flight arrangements. These passengers are usually less price sensitive, so will pay almost any price – within reason of course.
It is always best to book your flight at least 8 weeks in advance, and a sale will give you the best opportunities for a cheap BA flight.
Shop at Sainsbury's and use Sainsbury's or Esso Fuel
Up until January 2021, the best supermarket to shop in and earn Avios was Tesco. In January 2021 the partnership between Tesco and British Airways was ended, and as such, the only supermarket where you can do your weekly food shop, and earn Avios, is Sainsbury's. When you shop at Sainsbury's you can collect Nectar points.
Nectar points can be converted to Avios at a rate of 250 Nectar Points to 400 Avios. You can also collect Nectar when filling up your car at either Sainsbury's fuel or Esso, or when shopping at Argos or on eBay. If you get a chance to you should start collecting Nectar and convert them to Avios.
Better still, set your Nectar account to automatically convert to Avios, and you won't have to remember to convert them manually, you can just sit back and watch your Avios balance grow.
Use the BA Shopping Portal
So many people haven't yet heard of the BA Shopping Portal but alongside the BA Credit cards, it is one of the fastest ways to collect Avios.
It's one of the best-kept secrets, and a reason why you see so many smiling faces sitting in Business whilst you're looking on in economy!
It's possible to collect thousands and thousands of Avios per year by doing no more than you do already. Think of the BA Shopping Portal as a cashback site, but instead of being rewarded in cash for the purchases you make online, you're rewarded in Avios. Fortunately, the BA Shopping portal has hundreds, if not thousands, of retailers you can spend with.
This is just a small example of some of the online retailers you can collect Avios with:
Marks & Spencer
Argos
Just Eat
Curry's PC World
Hotels .com
Bookings .com
Moonpig
Pets at Home
Apple Store
…and lots more
Before you purchase with any of these retailers you will need to be logged in to your BA Executive account, use the BA Shopping Portal and click on the link from within the BA Shopping Portal to the retailer to make your purchase. If you don't follow these steps, you won't earn any Avios points.
The more Avios you collect, the cheaper the flight becomes as you can either pay in full for your flight with Avios (excluding taxes and fees) or part pay for your BA flight with Avios and reduce the fare price.
Fly Off Peak
The most expensive flight prices are those during peak season, and the cheapest are off-peak flights. This is dependent on the destination you fly to as opposed to where you fly from. For example, in the UK we considered peak season to be the summer months of July and August. This is true but if you book a flight to Sydney, Australia, you'll often find the most expensive flights are in January.
This is because Australia's summer (peak season) is our winter. If you can fly off-peak you stand a much better chance at getting a cheaper BA flight!
Book a BA Flight with cash and use Avios to Upgrade
Booking a BA flight with cash and using Avios to upgrade to the next cabin is a really good way to get hold of a cheap Premium, Business, or First Class seat. With British Airways you can only use Avios to upgrade to the next cabin class, so there's no chance of buying an economy seat and leaping into First Class.
But you could buy a Premium Economy seat and boost up into Business Class with Avios.
Just think, on your next flight you could be sipping champagne, dining on fine cuisine all in your lay flatbed after enjoying the comforts of the BA lounges. It really is bliss. We have put together a complete BA Avios upgrade calculator and table which you can use to find out how many Avios it will cost to upgrade to the next cabin class for all the top destinations and that amazing upgrade!
Cheap BA Flights – The Insider's Notes
The cheapest BA flights can be found during the BA sales as well as flying off peak
Flight fares can be reduced by using Avios
Avios can be collected using the BA Amex credit cards, shopping online through the BA Shopping Portal and by converting Nectar Points to Avios
A BA Amex credit card can earn you a free companion flight