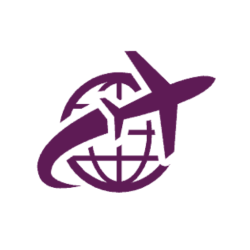 Latest posts by The Points Insider Team
(see all)
The cost of upgrading an Economy seat to a Premium Economy seat on Virgin can cost around £400-£600 per seat each way in the long haul. But is upgrading to Premium Economy worth the money – we find out! When pricing up your holiday it's tempting to look across at the costs of upgrading your seat to one that's more comfortable, like in Premium Economy for instance.
The Premium Economy offering from Virgin is the middle-ground between Standard Economy and Business Class, but with Premium Economy seats at around double the price of the economy is it worth the upgrade?
Let's look first at the benefits and what you would get flying Virgin's Premium Economy:
Dedicated Premium Economy check-in desk
A larger and wider seat than economy up to 21-inches wide, which is up to 4-inches wider than standard economy
Up to a 38-inch seat pitch which means around 3-4 inches or extra leg room
Dedicated cabin area just for Premium Economy flyers
Welcome a glass of bubbly or fresh orange juice as you take your seat
Board quicker than Standard Economy flyers – but after Upper Class passengers
You can take 2 suitcases per passenger with you for free
For those tall people, the additional 3 to 4-inches of legroom can make so much of a difference. I am 6ft and I can really notice the difference when I fly Premium Economy. Sitting back in a Premium Economy seat with my arm outstretched I still often can't reach the back of the seat in front of me. I will try and explain more about the benefits and my experiences of flying Premium Economy versus Economy throughout this article.
How to Choose the Best Option at The Time of Booking Your Fight?
You have searched your flight options, selected your route and dates and the quote screen displays your prices. It's really difficult to know whether the cost of upgrading your flight to Premium Economy, at often double the price of standard Economy, is going to be worth it – the money of course could be spent on a few nights out or even an upgrade of your hotel accommodation to something more luxurious.
On a recent search here are the prices for a return flight to New York  (all non-flexible prices):
£419.22 – Standard Economy (Classic)
£717.22 – Premium Economy
£1,585.22 – Upper Class
As you can see the Premium Economy price is roughly double that of Economy, although in this search it's a little less than that. It can vary though. With a flight to New York from London lasting around 8 hours – we can break this down to cost an additional £18.63 per hour in the air (based on the 16-hour roundtrip).
It is worth noting that usually, the price of upgrading to Premium Economy is the cheapest at the time of booking. It is possible to upgrade after your purchase if they have availability, but more often than not it can work out more expensive.
Why Upgrade from Economy to Premium Economy with Virgin
I've flown Virgin's Premium Economy many times. It is, without doubt, a good offering but in this section, I'll explain some of the direct comparisons between Economy and Premium Economy, and also my own personal experiences of how good those benefits Virgin highlights actually are.
Premium Economy Check-In and Earlier Boarding on Premium Economy
One benefit is the dedicated Premium Economy check-in desk, and also the faster boarding. It can be a little frustrating to take to the trip to the airport with all your luggage and find the queue just to check in and bag drop a long depressing daisy chain through the terminal. And why is it your queue, no matter who you fly with on the day, is always the longest!
Virgin has a dedicated Premium Economy check-in and bag drop area. Meaning your queue to be free of your luggage and have it whisked away down the carousel should be relatively short.
I've never really understood the panic some travelers have of boarding the plane early. In the long-gone days of no seat allocation and people sprinting across the tarmac I could understand, but today everyone has an allocated seat. You will board faster than Economy passengers, but Upper Class will board first.
Do the wider seats and seat pitch on Virgin's Premium Economy make a difference?
3 to 4 inches of extra legroom may not sound like much. If you're holding up your hand in front of you mimicking what 3 inches looks like with your thumb and index finger – you'll see what I mean. To someone of 6ft, I can tell you it makes a difference. In Economy, my knees are often touching the back of the seat in front of me. If the person in front decides to put their seat back (one of the biggest causes of complaints and arguments in the skies!) my knees start to feel what the seat is made of too!
Virgin Atlantic has a very useful table to compare the seat differences flying Premium Economy over Economy at a glance. If someone in the seat in front of you in Premium Economy does decide to put their seat back my knees still do not touch the back of their seat. You can feel their presence, but it isn't doesn't necessarily feel as if they are invading your space as much.
Is there a dedicated cabin area for Premium Economy, and what is it like?
There is a dedicated cabin for Premium Economy travelers. This on average is made up of around 10 rows, so in total approx. 80 seats in total. It may still sound a lot but considering the hundreds of seats in the standard economy cabins, it can feel cozier and more intimate. The layout is also different. The layout in Premium Economy is usually a row of 2-3-2 seats, rather than 3-4-3. This is because the seats are wider in Premium Economy than Standard Economy.
If you are traveling with a spouse, partner, or friend and want to sit together without having a third person join your row, it's easier in Premium Economy. If you value your space and privacy, this can be a really good reason to upgrade.
Tip – make sure you check the layout of your aircraft and choose your seats when buying your flights. If you leave it to Virgin to allocate your seats, you may be seated in the middle of the plane with a row of 3 seats together. On some flights, there are dedicated bathrooms for just Premium Economy travelers. Usually, this means shorter queues and less time to wait.
Are Virgin Premium Economy seats different to Virgin Economy Classic seats?
Yes, the seats in Premium Economy are different to standard Economy Classic. Aside from the seat width (an extra 3-inches) and extra legroom (up to an extra 4-inches) which has already been covered in this article, the seats are made of leather for a more luxurious feel. These are more comfortable than standard economy seats. There is also a footrest under the seat which can be lifted after take-off, and provide a little more comfort in the skies.
Personally, I find the footrest to be uncomfortable to use, but this may be my height. I see these being used a lot on flights, so probably the benefit is down to personal preference.
Can you use the Virgin Club lounge with a Virgin Economy Delight ticket?
Unfortunately not. This is one downside of the extra cost. The Virgin Club Lounge is only available to those with an Upper Class ticket. Many airports have independent airport lounges starting from £30 per person, which offer free food, soft drinks, alcohol, and a more private comfortable space to relax or work in. These can though be over-subscribed and busy when you travel.
Is it Worth Upgrading to Virgin Premium Economy?
In summary I believe it is worth the extra cost for Premium Economy as long as the cost of the ticket is no more than double the economy fare. The extra leg room, space and swifter check in process are worth upgrading alone, but being able to sit just with your travel partner, better food choices and actual cutlery and plates to eat from, Virgin have done a great job with their Premium offering and one I do recommend