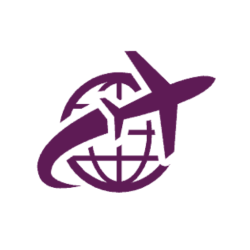 Latest posts by The Points Insider Team
(see all)
The world in March 2020 changed. Throughout every continent, travel restrictions were put in place. Many of us had to cancel our trips and frustratingly sit in long queue times with the travel companies and airlines whilst being told refunds are not permitted as credit notes were being touted.
Of course, legally, we are all entitled to a full cash refund, but the law seems not to apply at the moment. Every legislative organisation in the country turning a blind eye, whilst tens of thousands wait with accumulated frustration.
We all have sympathy with the travel industry. We understand these are 'unprecedented' times. If the travel industry were a little more sympathetic to the individual who needed to cancel a non-refundable booking due to their own 'unprecedented' situation, we would all be a bit more forgiving.
It's rarely the case though. When Joe Bloggs tries this, he's slapped down with the very restrictive and non-forgiving terms and conditions he went in to booking with. Armed with nothing more than rational excuse and a polite request he's met by the powerhouse lawyers of the travel industry who strike a blow once more for the man and woman on the street.
Rant over. Or has it just begun. I'm not sure yet.
I digress though as the subject of this content is how, in the current climate of lockdown, you don't have to forgo your usual monthly increase in airmiles.
Watching your every increasing air-mile goal become closer only to see the current no travel rules is as frustrating and mind numbing as sitting in an Expedia call centre queue.
Although you can't fly or travel at the moment, it doesn't mean you can't find ways to boost your miles. In fact with you more time on your hands than normal, it could be a good incentive to try some of those alternative airmiles and travel point boosting options out there.
Here are the best ways to boost your airmiles account balance during lockdown
Complete Surveys and Earn Airmiles
Within your British Airways Executive Club, you'll see a link to earn airmiles through their shopping and portal partners.
You can browse for, or search for, eRewards.
eRewards is a programme that incentivises you for completing surveys, questionnaires and feedback forms.
It's free to join, quick to set up and easy to follow. By completing surveys you can be rewarded with BA Flying Club miles.
Join soon and you'll be given a sign-up bonus of 600 airmiles! Just sign up and complete your first survey. I received my 600 bonus airmiles within 24 hours, but the website does say it can take a little longer to get your reward.
With time on your hand it can be a great way to earn some additional airmiles during lockdown!
Further information – visit out A Very Quick Way to Earn 600 Avios Airmiles page for step by step instructions with images on how to find eRewards, how to join and how to earn your sign-up bonus.
Earn Virgin Flying Club Miles when you Book a Birthday Experience
Although we're in lockdown and no-one can get out and enjoy the sights and sounds the UK has to offer, it doesn't mean we can't plan ahead or book a nice treat for a loved one for an up and coming birthday.
It's always nice to have something to look forward to, now more than ever.
A benefit of being part of the Virgin Flying Club Airmiles programme is their exclusive partnership with other Virgin brands such as Virgin Wine and Virgin Experiences.
This means you can earn flying club miles when making purchases with some of their group companies.
Virgin Experiences has long been considered the go to place to find the very best experiences in the UK. Experience gifts are much more commonly given as birthday and Christmas gifts than ever before.
Log in to your Flying Club Airmiles account and look for the Earn Miles link. Here you'll see some of the opportunities of earning miles.
You must click on the right link to the Virgin Experiences page from your Flying Club account pages. You can't just purchase direct from Virgin Experience and earn miles.
Boost your Airmiles with Tesco Shopping and Petrol
Most of us may be saving quite a bit of money at the moment not having to fill our petrol tanks as much, but we all still need to do our weekly shopping.
Did you know that you can turn your Tesco Clubcard points in to either British Airways Avios miles or Virgin Flying Club miles!
It's a great, and often hidden way, to really boost your airmiles account.
You can even setup your Tesco Clubcard account to automatically convert your Clubcard points in to airmiles and move straight to your BA or Virgin account every three months without you needing to do a thing.
To do this simply log in to your Tesco Clubcard online account and look for the instructions.
Save on Broadband and Utilities and Earn Airmiles
We have all found ourselves with more time on our hands than we ever dreamt about. Although those dreams tended to involve travelling around the world, or sitting on a beach with a cocktail or two
Whilst we're not quite there yet, and whilst we're creatively trying to do what we can to make it through the day, what this lockdown does give us is time to do those things we always wanted to get around to doing, but never did. Like fixing the backdoor.
Checking our broadband contracts and tariffs, as well as our utilities like gas and electricity rates, always seems one of those things always on the to do list but never go to. There's always something else to do of course.
Here's the perfect opportunity to not only save, but also add to your airmiles.
Both the British Airways and Virgin Flying Club portals have links to different companies you can earn airmiles from. Some of these are broadband and utility companies.
For example, if you look at the British Airways shopping area you can see you could earn 5,000 airmiles for upgrading your mobile phone, or a top up of 7,500 airmiles for changing your broadband provider to Sky. You could earn up to 2,500 airmiles for switching your gas and electricity – and if you want to go further into the rabbit hole with this you could even go so far as change your car insurance provider and earn up to 5,000 airmiles from Aviva.
Just these examples alone could net you 20,000 additional British Airways Avios points!
Just bear in mind the offers provided here are not always the cheapest on the market, but make sure you include these companies for quotes alongside your research and other comparisons you carry out.
Retail Therapy and Earn Airmiles
Whilst you're in lockdown you may be missing your regular visit to your local shopping centre and the pastime of a little retail therapy. It can be good for the mind and soul.
Being in lockdown has made things challenging for everything. Mentally as well as physically, but also monetary. If though you have a small budget set aside to indulge in some feel good items, you could use the airlines shopping portals to find some great buys.
Both Virgin and British Airways have all the latest fashion shops are part of the partnership programme. This means if you visit the shop through the link in your Avios or Flying Club account, and make a purchase in the normal way, you'll be given airmiles at no extra cost to you.
It works because the shop pays British Airways and Virgin a commission for passing you as a customer to them – and these airlines reward you as a customer with airmiles as a result. It works very similar to cashback programmes out there like Top Cashback, but instead of being rewarded with cash you are rewarded with airmiles. Simple.
It's a win for the shop, a win for the airline and a win for you.
As I said you would pay exactly the same for goods as you would if you went direct, but this way earns you a nice little airmiles cashback.
In Conclusion
Although we're all frantically channel hoping, scrolling through Netflix for our next series binge and on Facebook way more than we should looking at isolation videos of cats doing crazy things – it doesn't mean you can't take a little time away from crazy cat videos to boost your airmiles account.
There are lots of opportunities whether in lockdown or during that normal life we've almost forgot existed to boost your airmiles accounts for the better. Just because we can't travel doesn't mean there aren't opportunities abound.