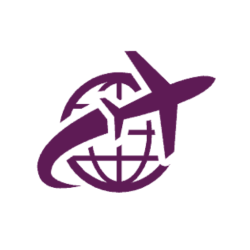 Latest posts by The Points Insider Team
(see all)
Upgrading from Virgin Economy Light to Virgin Economy Classic can cost from around £130 per return flight in the long haul. But is it worth the upgrade fee – we find out!
We spend all year planning a holiday. That dream trip abroad. The hotel is sorted, car hire booked, and now flight options. With Premium Economy and Business Class fights coming with a premium price tag these days there is another way to secure a more comfortable seat on the plane. Based on customer feedback on cramped economy seats, and based on very extensive marketing research, within the past couple of years, Virgin Atlantic have revamped its Economy offering.
There are now three Economy flight offerings. We will look at each, and then take a look at the advantages of an Economy Delight flight over a basic Economy Light ticket – and why in almost all cases the upgrade fee is really worth the extra money!
The three Economy options from Virgin Atlantic are:
Economy Light
Basic 'bare-bones' economy service;
Pay to choose a seat or one is assigned at check-in;
No upgrade by miles or cash options;
No checked bags
The cost to check a bag on Virgin Atlantic is approx.. £45 one way (or £90 return);
Economy Classic
Virgin's previous Economy offering;
Choose a seat for free at any time
Can upgrade using cash or miles;
One checked bag;
Economy Delight
Virgin's enhanced Economy offering;
3 extra inches of seat pitch* on every seat;
Choose a seat for free from the time of purchase and also after at any time using the Virgin Atlantic website or app;
Can upgrade using cash or miles;
Priority boarding before the rest of the Economy passengers board;
Use Premium Economy check-in desks at the airport (which can save up to 30mins at the airport as I have found on recent busy journeys)
Get 150% of the miles earned on to your Flying Club account
This alone can often be a reason to upgrade your flight to Virgin Economy Delight!
Virgin Atlantic has a very useful table to compare the three Virgin Economy offerings (Light, Classic, and Delight) at a glance
Choosing the Best Option at the Time of Booking Your Flight
Sometimes it's difficult to know whether the additional upgrade price tag is worth it. Will the cash that could be used on a hotel room upgrade, or a couple of meals out on your holiday, be worth spending on your airplane seat?
Premium Economy offers an additional 7 inches of seat pitch and a wider seat. Upper Class (which is Virgin Atlantic's Business Class offering) gives you a lay flat bed, lounge access, fine dining, and champagnes including a bar in the cabin (yes, a fully stocked bar you can sit at and be waited on by a bartender during the flight!) and many more benefits.
With these two classes, it's easier to compare the differences and the cost benefits. During a recent booking to New York, a one-way upgrade from Economy Delight to Premium Economy was £255, and a one-way upgrade from Economy Delight to Upper Class was a staggering £3,020! If you decide to pay for these premium classes, you can often find cheaper prices at the time of booking rather than upgrading after. But each flight and booking can be different, so unfortunately there isn't always a set rule.
Why Upgrade from Economy Light to Economy Delight
At this point, the focus is going to be on Economy Light vs Economy Delight, which is sometimes harder to substantiate.
One benefit offered is Priority Boarding (over other Economy Passengers).
Personally, as a traveler, I am not too fussed about Priority Boarding. I've never seen the benefit. Many do, and you always see a massive queue at the time passengers reach the boarding gate. We all now have allocated seats and boarding first means you must wait for everyone else to board and seat before you are going anywhere. That said first one can secure space in an overhead locker for your carry-on cases, bags and coats – so this may be important to you.
Another benefit of Economy Delight is being able to use Premium Economy check-in for, well, checking in but also bag drop. Sometimes there can be long queues in busy airports for Economy class passengers – this can be a good way to save some time at the airport. Where Economy Delight – for me – becomes interesting is the 3 inches of extra seat pitch (i.e. leg room). Being quite a tall 6ft guy, it can feel a lot more cramped in a basic economy seat, especially long haul. Those 3 inches can make so much of a difference!
If you are taking a large suitcase and need to check your bag, then the Virgin Delight upgrade can be worth out much better value. It will cost an average of £90 return to put your large suitcase into the baggage hold. For an extra £40, you can get all the other benefits of Virgin Delight (such as extra legroom, priority boarding, use of Premium Economy check-in, and 150% miles flown in Flying Club miles). This does provide a lot of value for money.
The last main point to note is the 150% miles earned – which is compared to just 25% miles earned in Economy Light. If you are building up your Flying Club miles for a reward seat or upgrade, this can be worth the extra Virgin Delight price tag alone! On the basis of the miles between LHR and JFK is 3,440 which means in Economy Light you will earn just 860 Flying Club miles compared with 5,160 Flying Club miles in Delight!
This is a massive 4,300 miles extra!
Are Virgin Delight Seats Different to Virgin Light?
No. The actual seat, and seat width, are the same. The entertainment on board is the same, and the meals are the same. The only difference is the seat pitch which is an additional 3 inches compared to Economy Light and Economy Classic.
The Virgin Delight seats are also not exit row seats. These can be purchased as an upgrade of your Economy Classic booking (if the seats are still available and you meet the requirements to sit on an extra leg room seat). The cost of the upgrade depends on the route but can be from around £60 each way per passenger.
Can You Use the Virgin Club lounge with Virgin Economy Delight Ticket?
No. Unfortunately not. Not even Premium Economy ticket holders can access the lounge. Only passengers with an Upper Class ticket can access the lounge at the airport. You can though purchase airport lounge passes at most airports – and if you're a frequent flyer you may find the Priority Pass program cost-effective.
Final Thoughts: Is it Worth Upgrading to Virgin Economy Delight
In summary of course every person is different. You might find none of the benefits of Delight are of use to you. You may not need the extra legroom and may not be collecting Flying Club miles. If you are not, the advantages and costs may not be worth it to you. If you are on the taller side and are collecting Flying Club miles – or even just going to pay the fee to check your suitcase into the baggage hold – then the around £130 return upgrade fee becomes much better value for money!