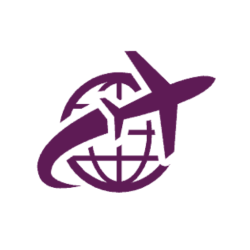 Latest posts by The Points Insider Team
(see all)
When you need to fly standard Economy it can be really difficult deciding which airline to fly. You may have 8 to 10 hours in the air – or 20 hours of return flying – so that decision could be all important.
The most popular long-haul airlines in the UK are British Airlines and Virgin Atlantic – but which airline is better to fly economy in?
On the whole Virgin Atlantic can offer a better flight experience overall, although the results between the airlines are close. Both airlines offer an upgrade to exit row seats for £50 (or £49 on Virgin Atlantic) but the Virgin Economy Delight offering can enhance the overall experience of traveling in Economy.
The economy cabin on both airlines is pretty similar. The colors and branding of course are different but both offer a similar seat pitch size, a similar leg room amount, and similar recline space. So how can you compare two airlines offering a similar service? – There are lots of ways!
In this article, we'll look at all those items most travelers don't consider and how you can take advantage of them to not only know you'll get the best possible flight experience but also how you can take advantage of rewards, options, and potential upgrades!
How Comfortable Are the British Airways and Virgin Atlantic Seats?
Although pitch space seems to be getting less and less in Economy (it may not be long until we're all standing!) the airlines are trying to offset the reduction in space with the best possible enhancements to the seats. 10+ hours in the long haul isn't easy but it has become easier.
With more entertainment available than you could watch in 20 flights – plus amazing gadgets such as the Amazon Kindle and an incredibly useful free 30 day trial to Amazon Kindle Unlimited so you can enjoy your favorite authors throughout your outbound and inbound flights as well as your holiday – we have more ways to entertain ourselves on a long flight than we've ever had before.
It wasn't that many years ago that flying meant entertainment with a shared movie you either watched, read, or slept. At least things have improved there. Your seat needs to be comfortable and both airlines have made leaps and bounds in that area. Let's look at the offering on both:
How Comfortable are British Airways Economy Seats
Ergonomically designed seats designed to contour around your body
A headrest, which is adjustable as well as a foot-rest and lumbar support
Flight socks, eye masks, and a few amenities are available for free on request
How Comfortable are Virgin Atlantic Economy seats
31 inch seat pitch on Economy Light and Economy Classic
34 inch seat pitch on Economy Delight
Carefully designed seats to help you relax throughout your flight
Virgin Atlantic haven't really gone into specific seat options on their website, but from experience, I have found seats on both Virgin Atlantic and BA in the economy as comfortable as each other.
Extra Legroom Seats in Economy on British Airways and Virgin Atlantic
If you're tall like me, you'll want and need as much legroom as you can possibly find. Even a couple of inches can make the world of difference! Fortunately, you can purchase an extra legroom seat (subject to availability of course). Prices are about the same. It will cost you £50 to upgrade your seat on British Airways, and £49 to upgrade your seat on Virgin Atlantic.
The extra legroom seats are in the same cabin, so you will have the same seat pitch, and the same facilities and seats except for the seat in front will be slightly further forward. It is worth noting that extra legroom seats are usually in emergency exit rows and as such you need to be eligible based on each airline's criteria.
Is Virgin Economy Delight as Delightful as it sounds?
You may have noticed that Virgin Economy offers a third Economy offering called Virgin Economy Delight. You may also notice there isn't such an offering from British Airways, who have kept to the standard Light and Standard options depending on whether you want to pre-book your seat in advance or put a suitcase on the hold. The Virgin Economy Delight option attempts to bridge the gap between Economy and Premium Economy with its own mini-class.
The benefits of Virgin Economy Delight include the extra legroom as standard, but you can also use the dedicated Premium Economy check-in desk, as well as a board before the other economy passengers.
If this isn't worth the average £130 upgrade fee, you'll also collect 150% of the Virgin Flying Club points you usually would on the same flight. Really important if Virgin Flying Points is your chosen airline points program. If the extra legroom is the only importance then upgrading for £49 is a better option, but the additional £80 provides a few additional benefits only usually available for Premium Economy passengers.
The Best Seats on Virgin Atlantic and British Airways in Economy
The best seats are slightly subject to each traveler's wants and needs, but often the best seats are those with extra legroom, for obvious reasons. If you'd prefer not to pay the extra upgrade fee, or those seats are already taken, then personally I find the seats in the first third of the plane, and away from the bathrooms the best.
The first third of the plane will be the first ones to leave (after Business Class and Premium Economy) but you need to be far enough back not to be impacted by bathroom queuing.
Avoid the middle single seats. These are always unpopular for solo travelers but if you choose just the British Airways Basic or Virgin Economy Light and are unable to choose your seat without a fee, this may be where you end up. The £50 additional fee to Standard (BA) or Classic (Virgin) Economy to include seat selection and also a suitcase in the hold may be incentive enough to avoid that dreaded middle seat.
If you don't like disturbing people or need to stand often during your flight for exercise and to stretch, you may find the aisle seat a better choice. You can then exercise, go to the bathroom or just stand in the aisle to stretch your leg without affecting those in the other seats of your row.
That being said if you have a night flight, have no intention of leaving your seat (apart from the odd bathroom visit) and just want to sleep undisturbed then the window seat may be best. This way the other travelers in your row do not need to disturb you if they need to leave their seat.
Are Meals Better on British Airways or Virgin Atlantic?
I'm not much of a food critic or food connoisseur when I take to the skies. When flying economy, you can't really afford to be. Your meals will depend on the flight times on both airlines. Breakfast, light lunch, and evening meals are offered based on your take-off times.
You will often be presented with meat and meat-free meal option (for vegetarians and vegans) however I would suggest requesting a vegan or vegetarian meal pre-flight through your online booking. Although it has been rare, there have been occasions where vegetarian meals had run out before the food trolleys reached my seat.
Also, often pre-chosen meals are served first. It can be very frustrating when you're hungry seeing the food trolleys on their way – but they still have another 20 rows full of 120 other passengers to get through. I can tell you from experience this exact scenario a 21-minute wait for your food!
Aside from a rather nice meal I was served on a Business Class British Airways short-haul flight from London to Germany a couple of years ago, most airline meals do their job. They provide food at the time of day I need it. All are as memorable as they are unmemorable. I would rate the meal choices from both airlines are comparable and nothing much between them.
British Airways vs Virgin Atlantic Economy – The Insider's Notes
At the standard Economy level, both airlines offer a very similar service. Seat width, pitch, legroom, and comfort are comparable on both airlines. The Virgin Delight offering provides a few extra benefits only usually found on Premium Economy flights. Virgin Delight is on average £130 more expensive than Virgin Economy Classic and on average £180 more expensive than Virgin Economy Lite.
Extra legroom seats are available for purchase on both airlines, and both airlines charge around £50 per flight for 3 inches of extra legroom. Food offerings are comparable to each other with no clear winner. I do like the Virgin Delight option. The cost of Premium Economy will only increase as Economy flights remain competitive amongst all the airlines, so a ticket level that forms a bridge between the two will always be welcome.
This is why, although the experience is very close, I would say Virgin slightly pips the post!