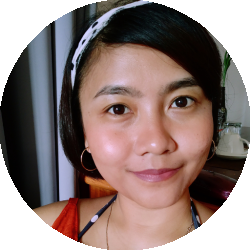 Latest posts by Marya Sutimi
(see all)
To understand British Airways Business Class, you need to know that they have two types of Business Class in the airlines: Club Europe for Business Class flights throughout Europe and Club World for Business Class in intercontinental flights.
British Airways promises premium levels of comfort and service for their Business Class flights. Besides the more comfortable seats, British Airways Business Class passengers are also eligible for additional perks, from airport priority check-in desks to triple Avios points compared to the Economy class.
In this post, I will share a detailed review of flying with British Airways Business Class and the British Airways Business Class perks that come with it.
Bottom Line Up Front
The perks of flying with British Airways Business Class depend on your flight routes. While the Business Class on Club Europe is approximately twice more expensive than the regular Economy flight at British Airways, you won't experience flatbed seats for the flights across Europe.
Meanwhile, you can maximize the perks of flying with British Airways through their Club World Business Class. They ensure that Business Class passengers get all the premium services they have to offer, which makes it worth the value despite the price being almost five times higher than the Economy one.
I think British Airways Business Class is the best option for all types of passengers, only if they get on a long-haul flight. If budget is no issue, flying Business Class with British Airways offers much more advantages than Economy Class with only a few slight differences in some features with the First Class.
Key Features of British Airways Business Class
British Airways Business Class is much more than just priority check-in and boarding. Some key features of their Business Class make it worth spending a few thousand pounds extra compared to their Economy Class. What are those?
Check-in & Boarding
Apart from the spacious seats and luxury comforts on board, passengers of Business Class also get dedicated check-in desks along with the First Class passengers at the airport.
Some perks of flying with British Airways Business Class during check-in and boarding include:
British Airways Business Class passengers can check up to two pieces of baggage with a maximum of 23 kilograms each.
Business Class passengers also get priority boarding along with the First Class passengers.
Whether you fly Club Europe or Club World on a British Airways Business Class flight, you are eligible to use fast-track security lines at three major airports, including London Heathrow, London Gatwick, and New York JFK.
For non-EU passport holders flying to London Heathrow, you also have the privilege to get on a fast-track arrival at the airport.
Seats
If you fly Business Class with British Airways throughout Europe, the only difference about the seats at Club Europe compared to their regular Economy fare is that they will guarantee either a window or aisle seat with contoured leather for your flight.
For intercontinental flights through Club World, British Airways also enhances the perks for Business Class passengers, including:
British Airways was the first airline that introduced flatbed seats in their Business Class cabin. Club World passengers are privileged to get convertible seats which they can flatten to a 6-feet bed.
British Airways recently launched a new generation of Business Class for their Airbus 350-1000 and Boeing 777 fleets, Club Suite. The latter has a sliding door for more privacy on each seat with all-aisle access for Business Class passengers.
Although British Airways will soon implement the Club Suite on their long-haul flights, it is currently only available on flights to destinations in North America. If you fly elsewhere, most British Airways Business Class cabins have a 2-3-2 or 2-4-2 seat configuration, which is a bit cramped compared to Business Class in other airlines.
Comfort & Amenities
For amenities on long-haul flights, British Airways is also partnering with The White Company to supply the amenity and bedding kits for Business Class passengers. You will get a luxurious pouch from The White Company with the branded eye mask, lip balm, hand lotion, socks, and slippers.
On top of that, there are some perks from flying with British Airways Business Class for your comfort during the flights, including:
You will get the supply of the bedding kit, which includes a pillow and a soft woven blanket with a luxurious duvet that can improve the quality of your rest for the flight.
You can request a baby bassinet if you travel with an infant. A children's kit with toys and gifts is also available to keep your children entertained during the flight.
You will get noise-canceling headphones to enjoy all the movies and music in British Airways Business Class in-flight entertainment without distractions.
Wi-Fi connection is purchasable online through the British Airways website, starting from £2.99 per hour.
In-Flight Meals & Services
Business Class passengers at British Airways are entitled to a glass of Champagne, juice, or water as soon as they board the flight. A printed menu for in-flight meals and beverages will also be available with detailed information about each course. The crew will take your order before take-off, so you can pick the chosen meals as soon as you get the menu.
For in-flight meals and services, you can get the following benefits if you travel with British Airways Business Class:
Special meals are available, and you can book them via British Airways website at least 24 hours before your flight. Menu for various diet restrictions is available, from kosher, halal, diabetic, to gluten-free meals.
For red-eye flights, you can arrange a personal wake-up call for breakfast before landing, as the cabin crew will give you a breakfast card to order the menu and inform the details.
Meals will be served on fancy, reusable china and silverware.
Free flow of snacks and hot and cold drinks, including wines and spirits.
Minimum use of service carts, so you don't have to worry about using the lavatory during the service.
The starter menu in British Airways Business Class is usually a salad or some other appetizer options. Bread will also be served along with the appetizer, and you can expect some sweet options or fruits and assorted British cheese for desserts. For the main course, they have various menus with beef, chicken, fish, or pasta for the options.
Taste-wise, I think the Business Class in-flight meals aren't that special, and if anything, I found them quite bland. However, the big plus is that it's served nicely on reusable china with a more personalized service, which I suppose makes it much better than the Economy flights.
Miles & Rewards
And the most important part is the miles and rewards that come with British Airways Business Class flights. How beneficial is flying with a Business Class when you're a member of The British Airways Executive Club?
Here are some rewards you can earn as a British Airways Business Class passenger:
British Airways Business Class passengers get complimentary lounge access at over 350 airports worldwide.
You're eligible to upgrade and gain access to British Airways First Class lounge if you're a Gold member of British Airways Executive Club or the top-tier status of any Oneworld airlines frequent flyers program.
You can earn up to 250% of miles flown, which will be redeemable to your Avios points.
British Airways has several branded lounges in some destinations. Apart from one in their main hub at the London Heathrow arrival gate, you can also find British Airways lounges in Johannesburg, Philadelphia, and JFK airport in New York.
As a proud member of the Oneworld airlines alliance, British Airways Business Class passengers also get access to hundreds of third-party lounges under Oneworld.
British Airways Business Class Overview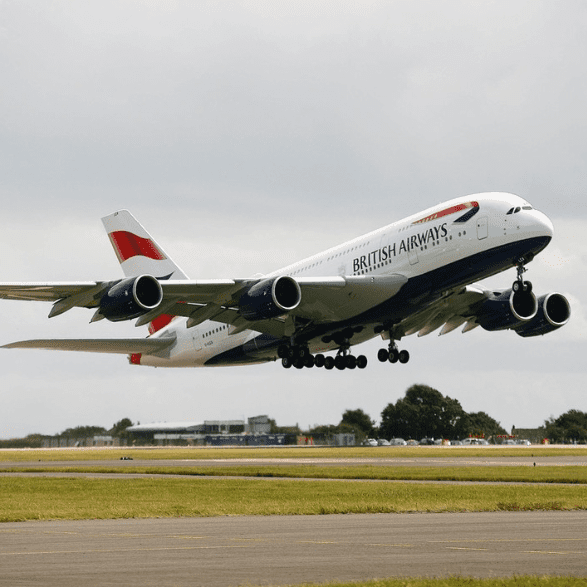 Everyone loves flying Business Class, and there's no question about it. From additional baggage allowance to enjoying fine dining on the flight, many endless reasons make it worth the extra fee. But, what are the pros and cons of flying British Airways Business Class Overview?
Pros:
British Airways offers top-notch customer service, from ground experience to in-flight services. As a Business Class passenger, you're eligible for all priority services from check-in to the arrival at your destination.
Seats for British Airways Club World passengers are fully flatbeds, making it more convenient for long-haul flights.
Personalized service where you can request a wake-up call to the cabin crew for pre-landing breakfast on the red-eye hour flights.
Complimentary lounge access in more than 600 lounges worldwide.
Cons:
The new British Airways Business class cabin, Club Suite, is still limited to some flight routes, so unless you fly on the aircraft where the feature is available, their old version of the Business Class cabin is a bit cramped compared to the same class in the other airlines.
The perks for British Airways Club Europe aren't as significant as the Business Class for intercontinental flights.
Alternatives to British Airways Business Class
While British Airways Business Class is superior to their Economy Class, other airlines offer the Business Class with similar perks. Some are even better than the United Kingdom's flag carrier!
So, what are some alternatives to British Airways Business Class?
Virgin Atlantic Upper Class
Another airline based in Britain, Virgin Atlantic, is iconic with its fun and snazzy corporate branding compared to other airlines. Their corporate branding is so strong that unless you live in the cave, I think you've probably heard of Sir Richard Branson, the founder of the Virgin Group.
Although they have a limited number of flight routes compared to their British counterpart, their corporate branding is more popular for the younger demographic with their funky ads and lowkey company policy. For instance, Virgin Atlantic is the first airline that allows the staff to show tattoos in their uniform.
Virgin Atlantic Business Class is branded as Upper Class, offering top-notch experience from departure to arrival. As an Upper-Class passenger, you'll be eligible for access to the airline's Clubhouse with their 5-star service for the guests.
From priority check-in and boarding, fast-track security, and priority baggage delivery, to more Virginmiles earned, all Virgin Atlantic Upper-Class fleets are equipped with transformable to fully flat beds without exception. So no matter what your flight route is, you will have a good quality rest during your flight!
Etihad Business Class
One of the best Business Class flights in the Middle East, Etihad Business Class offers exceptional service and delicious cuisines on board. With more than 60 flight routes worldwide and more than 40 airline partners, Etihad seems to be an excellent alternative to British Airways if you fly to Africa or the Far East.
Based in Abu Dhabi, you can take advantage of Etihad chauffeur service if you fly in or out of the capital city of the United Arab Emirates as a Business Class passenger.
You also have free lounge access at Etihad Airways Arrival Lounge in Abu Dhabi airport and hundreds of affiliated lounges in the other airports. You're also eligible to get bonus miles if you fly with Etihad Business Class when the airport lounge is closed.
Most Business Class cabins on Etihad aircraft have a 1-2-1 configuration, except for smaller fleets like Airbus 320 and 321. If you travel with a partner, you can choose the middle seats, where they provide a divider for easy conversation.
Qantas Business
The Australian flag carrier, Qantas, is an excellent alternative if you fly Business Class to destinations in Australia. Claimed as the pioneer in the aviation industry that introduced Business Class in 1979, Qantas is also one of the oldest airlines as they started operating in 1920.
Apart from the priority check-in, boarding and arrival, Qantas Business passengers have access to Qantas Business lounges or one of their partner airline lounges. Their in-flight meals also consist of dining varieties with Neil Perry-designed fine dining small and main plates, served on David Caon-designed reusable tableware.
For international flights, Qantas Business offers high-quality amenity kits with its signature pajamas and Li'Tya skincare products on long-haul flights.
FAQs
Question: Is British Airways Business Class and First Class the same?
Answer: No. While flying with Business Class comes with perks, British Airways First Class has a few more advantages. First Class cabins are equipped with 6.5-feet fully flat beds, while Business Class only has 6-feet flat-lie seats on board. First Class passengers also have access to British Airways' exclusive First Class lounge, which isn't eligible for Business Class passengers unless they're a Gold member of the British Airways Exclusive Club.
Question: Does British Airways Business Class have a bar?
Answer: Yes, British Airways Business Class has a bar that serves various selections from beer, spirits, wine, and Champagne. This is available for all Business Class flights, including domestic flights.
Question: Can I upgrade to First Class on British Airways?
Answer: Since British Airways only allows passengers to upgrade to one higher class of service, Business Class passengers can upgrade to First Class flights with British Airways. You can upgrade your flight by logging into the "Manage My Booking" section on the British Airways website and paying the price difference in cash. Alternatively, you can use your Avios points depending on whether your departure is on a peak or off-peak date.
British Airways Business Class Perks: Conclusion
I don't see the extra value in flying with British Airways Business Class through their Club Europe to any European destination. However, I think their long-haul flights with Club World are worth it, depending on your destination. While British Airways Business Class is superior to their lowest cabin classes like Economy and Premium Economy, many airlines offer better perks and services than British Airways. This may be different if British Airways starts implementing their Club Suite cabin in all their fleets.

As for now, some other airlines seem to offer more attractive services than British Airways Business Class. Virgin Atlantic offers a 5-star service from take-off to touchdown, Etihad has a chauffeur service that none of the other airlines has for Business Class passengers, and Qantas even provides pajamas for their long-haul flights!