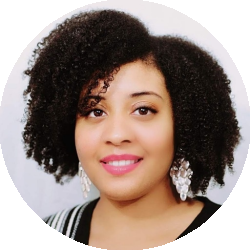 Latest posts by Candis Pope
(see all)
When it comes to European air carriers, Lufthansa and British Airways are two of the biggest competitors. I enjoy flying with both, and each one provides me with a unique experience. When I want to fly to Europe, these are the two airlines that I go to first.
If you're having a hard time deciding between Lufthansa vs British Airways for your next vacation, don't worry. I'll break down the contrast between the two and give you some insight into my experiences with each air carrier. If you're interested in that, stay tuned!
My Top Choice
Overall, I really like British Airways. Don't get me wrong, Lufthansa is a close runner-up, but I enjoy British Airways more. The friendliness of the staff plays a huge role in why I love them so much. Not to mention, they are a OneWorld Alliance partner, so I can use my American Airlines reward miles to book flights with British Airways.
Main Differences Between Lufthansa vs British Airways
The main differences between Lufthansa vs British Airways are:
Lufthansa gives chocolates to passengers, whereas British Airways does not.
Lufthansa is a Star Alliance partner, whereas British Airways is a OneWorld Alliance partner.
Lufthansa is a German-based airline, whereas British Airways is based out of the United Kingdom.
British Airways has excellent customer service, whereas Lufthansa's customer service is considered standard,
British Airways offers Avios points to loyal customers, whereas Lufthansa offers Miles and More rewards
The Key Features of Lufthansa
Baggage
In most cases, you're allowed a carry-on and one piece of checked luggage at no cost. However, the issue that I have with Lufthansa is that their baggage policy isn't simple. If you want to know the baggage allowance for your trip, there is a baggage calculator that you have to use on Lufthansa's website.
Food and beverage
When you fly with Lufthansa, you can expect to receive complimentary snacks and drinks. You'll get bottled water on flight routes between a half hour to an hour.
For trips over one hour, the airline provides snacks and a selection of beverages. I like that Lufthansa offers a variety of refreshments. Most airlines only give you one or two options. Not only that, but Lufthansa also offers passengers a nice variety of healthy options, which is great.
Rewards Program
Lufthansa offers a Miles and More rewards program to all passengers, and it's a huge advantage for frequent fliers. You'll receive miles for every flight that you take and have the opportunity to work your way up to higher flying status. Furthermore, the miles earned can be used to book hotels and flights.
In-flight Entertainment
You don't have to worry about not being entertained during your flight. Travelers who fly with Lufthansa have access to more than 150 movies, plus music and TV shows.
The one thing that impressed me about Lufthansa is that they offered several shows and films from around the world. I really enjoy watching programs from other countries, so that was a treat. Also, they offer broadband internet on all long-haul flights.
Lufthansa's Airfare Classes
Economy Class
Economy is Lufthansa's basic fare class. It's perfect for travelers who are looking for budget-friendly options. You'll be able to enjoy all the standard amenities and services that Lufthansa has to offer without any frills. Economy passengers receive complimentary snacks and meals on certain routes, as well as in-flight entertainment. The seats are comfortable and come with an adjustable headrest.
Premium Economy Class
This is Lufthansa's newest fare class. Premium economy passengers receive all of the standard amenities of Economy class, plus a few upgrades. These upgrades include more legroom, complimentary snacks and meals, and an increased baggage allowance.
The seats in premium economy are also wider and more comfortable than those in standard Economy. When I fly with Lufthansa, this is the option I usually choose. It gives me a fantastic flight experience, minus the extra cash!
Business Class
This option is a premium fare class. Business class travelers enjoy a variety of perks. These perks include complimentary meals and beverages, upgraded seats with more legroom, and access to exclusive lounges. Business class passengers also receive priority boarding and baggage handling.
First Class
First class is Lufthansa's highest fare class. First-class passengers get all of the benefits of business class, plus even more luxury amenities. These amenities include a private cabin with a fully reclining seat, complimentary champagne, and a personal assistant. First-class customers also have access to the first-class lounge, which features private showers and a bar.
Pros
Good service
Flight Deals
Complimentary Chocolate
Large collection of movies, music, and TV shows for in-flight entertainment.
Cons
No standard baggage guidelines; baggage calculator must be used.
Not many USA locations to fly from
No snack service for short trips
The Key Features of British Airways
Baggage allowance
For the most part, you're allowed one piece of cabin luggage and one checked bag when you fly with British Airways. But of course, that depends on where you're flying and the fare class that you're flying in. Some of the higher fare classes allow additional bags.
You can even get an extra checked bag if you fly Premium Economy. If you're unsure how much luggage you can bring on your trip, check the British Airways website.
Food and beverage
British Airways offers a vast variety of food and beverage choices to passengers. If you fly First Class or Business Class, you'll have access to gourmet meals and other treats—like complimentary champagne. For long-haul flights, meal service is offered to passengers in all cabins, and snacks and beverages are given out during short trips.
Rewards Program
British Airways has a rewards program known as the Executive Club. It's free to join, and frequent Flyers collect Avios that can be used for future trips and other rewards. Also, British Airways will send you special member offers and promotions if you are an Executive Club member.
In-flight entertainment
There's no need to worry about boredom while flying with British Airways. They have an extensive selection of movies, TV shows, and music. Access to entertainment is available in all airfare classes. Travelers can use the entertainment system via their seat console or personal device.
British Airways' Airfare Classes
Basic Economy: British Airways has two economy options. The Basic Economy tickets are perfect for budget-minded travelers looking for a "bare bones" travel experience. With this option, you'll enjoy the lowest fares but will have to forego some of the extras that come with other airfare classes, such as seat selection and a checked bag.
However, your airfare ticket includes a free carry-on bag, as well as access to in-flight entertainment and food and beverages.
Standard Economy
If you're looking for a little more than Basic Economy, consider upgrading to Standard Economy. With this airfare class, you'll have all of the same basic amenities, but seat selection and a checked bag are included. You'll also enjoy complimentary tea, coffee, and soft drinks, as well as food and beverages.
Premium Economy
For those looking for a premium travel experience, Premium Economy is a great option. Passengers in Premium Economy have increased legroom, wider seats, and noise-canceling headphones. When traveling in this class, you'll also have an expanded food and beverage menu, as well as complimentary alcoholic beverages.
Depending on where I'm traveling to, Premium Economy is my top choice. In my opinion, it gives me the best of both worlds. I can enjoy a nice experience without spending too much money.
Business Class
Business Class is perfect for the discerning traveler who wants nothing but the best. With this airfare class, you'll have lie-flat seats and private suites. You'll also have access to an exclusive lounge and priority boarding.
First Class
First Class is the pinnacle of luxury travel. This class includes lie-flat beds, private suites, an amenity kit, and your own charging port. And of course, you'll also get lounge access and priority boarding. While on board, you'll be offered snacks, champagne, and cocktails.
Pros
Friendly flight staff
Good Reputation
Numerous flight routes throughout Europe and the world
Great selection of inflight entertainment
Standard baggage policy
American Airlines points can be used to book flights.
Cons
The food isn't that great
Expensive
Other Alternatives to Consider
Air France
Air France is one of the alternative airlines that I like to use in place of British Airways. I feel like their friendly staff and service are similar. Sometimes, Air France has incredible flight deals to Europe, and I like to take advantage of that. I also feel like the food is better with Air France than British Airways
American Airlines
Since I live in the United States, American Airlines is one of the air carriers that I fly with often. The good thing about American Airlines is they are reliable, which is why I usually fly with them. They also go to lots of European destinations. So, if I have reward miles or the flights are cheaper, I'll choose to book my flight with American Airlines
Ryanair
Ryanair is one of Europe's biggest budget-friendly airlines. However, I generally fly with them once I'm in Europe. I'll fly with them between different European countries. Since Ryanair is so inexpensive, I'll choose them over British Airways or Lufthansa.
FAQs About Lufthansa and British Airways
Question: Can I cancel a flight with Lufthansa?
Answer: Absolutely. However, your refund is based on the type of airfare ticket that you have. If you cancel your flight within 24 hours of booking, you will receive a full refund. But if you cancel after that time, your refund is subject to the refund policy. You can check the fare conditions section of your confirmation email to determine whether your ticket is refundable.
Question: Does British Airways only fly throughout the United Kingdom?
Answer: No. They fly to other European destinations as well. In fact, I've flown from the United States to Italy with British Airways. However, they usually stop in London, so you can expect a layover there.
Question: Is Lufthansa a budget airline?
Answer: No, it's not. Although you can find great deals with Lufthansa, they're not budget-friendly. They are one of the largest airlines in Europe, and they are similar to other well-known air carriers, like Air France and KLM.
My Closing Thoughts on Lufthansa vs British Airways
Essentially, British Airways and Lufthansa are neck and neck when it comes to service and amenities. But, I'm loyal to British Airways. I always feel a sense of comfort when flying with them. But of course, if I find a better flight deal with Lufthansa, I'll opt to book my trip with them instead.
I hope this guide helps you understand more about the differences between Lufthansa vs British Airways. Both are great, and there's nothing wrong with choosing one or the other.