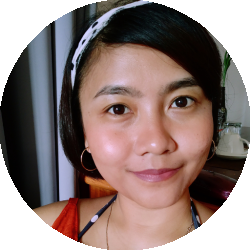 Latest posts by Marya Sutimi
(see all)
Compared to the other European airlines, Lufthansa may not be as popular as the like of British Airways or Air France. However, with their main hubs in Frankfurt and Munich, Lufthansa can also be a great alternative to travel to and from Europe. While it's known that Lufthansa Business Class seats are slightly underwhelming compared to the other European counterparts, I'm going to share some insights about flying with Lufthansa Business Class in this post. 
Is it still worth booking a Lufthansa Business Class seat for your next flight despite its reputation? Let's find out!
Bottom Line Up Front
Lufthansa Business Class seats may not have the best reputation among airlines in Europe. However, they compensate for their shortcomings with other advantages like their in-flight meals and services.
For instance, Lufthansa is one of a few airlines that enable Business Class passengers to check their menu cards online. They also provide special meals based on various dietary and religious requirements and special children's menu to enhance your kids' flight experience.
I'm not a fan of Lufthansa Business Class, but I think some of their Business Class seats aren't too bad. My favorite is Business Class on the upper deck of their Boeing 747 fleets as it feels more exclusive and more convenient with its 2-2 seat configuration compared to the other Business Class seats with a 2-2-2 outline.
Lufthansa Business Class Seats Overview
Like most airlines in Europe, Lufthansa has a different service for their Business Class passengers depending on the flight routes. Lufthansa Business Class Seats are totally different for flights to any European destination than those on long-haul flights.
As they use Airbus 321, Embraer 190, and other smaller fleets for flights around Europe, you won't find any fully flat beds for Lufthansa Business Class seats for these flights. Some of the seats for Business Class cabins on intra-Europe flights are not so different from the Economy seats, except that Lufthansa will keep the middle seat empty, so passengers will sit on either window or aisle seats for their flights.
As for the intercontinental flights, you will expect bigger fleets like Airbus 330/340/350 and also their classic double-decker aircraft on Boeing 747.
Here are some pros and cons of Lufthansa Business Class Seats based on my observation!
Pros:
The highlight of Lufthansa Business Class flights is no other than their in-flight service. While they served the same meals as First Class a few years ago, it no longer applies to today's Business Class flights. The good news is that they remain similar in-flight services for Business Class to this date, so you can expect cabin crew to hand you the in-flight meals personally instead of using the service cart to serve your meals.
Lufthansa offers extensive beverage and alcohol options, from soft drinks to German signature wines and French Champagne!
As a part of Star Alliance airline members, signing up for the frequent flyer membership will give you more advantages. Apart from Lufthansa, you can get miles and rewards when you fly the other airline partners, from Turkish Airlines to Singapore Airlines.
Cons:
Lufthansa Business Class seats feel a bit outdated compared to some other airlines. For instance, their 2-2-2 standard seat configuration feels more cramped than British Airways's Club Suite.
I don't think Lufthansa Business Class seats are worth spending extra for flight routes around Europe. In some fleets, the seats are similar to the Economy, except for the empty middle seats.
Key Features of Lufthansa Business Class Seats
Almost all airlines provide similar perks for their Business Class passengers. However, each airline usually has one element that stands out compared to the other competitors. The same goes with Lufthansa, with some essential features on their Business Class cabins!
Check-In & Boarding
Whether you fly to another European destination or are set on a long-haul flight elsewhere, you can benefit from priority services, including check-in, security screening, and boarding as a Lufthansa Business Class passenger. You're also eligible to take up to two pieces of bags to check-in, and all will be labeled as "priority baggage" so you can check out your baggage at your destination earlier. 
As a Business Class passenger, Lufthansa allows you to bring up to two check-in baggage with a maximum of 32 kilograms each. This policy is quite generous compared to other European airlines that only allow a maximum of 23 kilograms for each checked-in baggage.
Access to airport lounges is also available, whether you have an intra-Europe or intercontinental flight. You can check the opening hours of each lounge through the Lufthansa website and see the facilities they provide for your flight class.
Seats
I have to say seats are the downer for Lufthansa Business Class, as there's a lot of room for improvement, especially now that their competitors have started embracing modern, tech-savvy, and efficient cabins in their fleets.
Lufthansa recently launched their new Business Class cabin for their Airbus A350 fleet. While I'm still yet to fly and give you my firsthand opinion about it, I heard that Lufthansa reconfigured the business class seats into a 1-2-1 arrangement in this new Business Class. The news sounds refreshing, considering the stigma of Lufthansa Business Class.
If not, Lufthansa Business Class seats on the upper deck of their Boeing 747 are probably the best in their class. I may be pretty biased since I used to operate the same aircraft when I worked as a flight attendant a few years ago, but there's a reason why the Boeing 747 is known as the Queen of the skies.
Amenities
Despite being an old aircraft, the upper deck gives the intimate space that makes it more convenient than other Lufthansa Business Class seat arrangements. On each seat, you will find a nice pillow and blanket to maximize your rest during the flight. They also provide a great range of amenity kits, earplugs, socks, eyemasks, and dental kits with L'Occitaine lotion and Korres lip balm.
Lufthansa also uses L'Occitaine for all amenities in their lavatories, from hand soap and hand lotion. As a L'Occitaine fan, this is also a significant point for Lufthansa compared to the other European airline counterparts for me.
Meals & Services
The perk of flying with Business Class is that you can get a more personalized service which makes it more convenient than the regular Economy. The same goes for Lufthansa Business Class.  As soon as you board the plane, a cabin crew will approach you, introduce themselves, and offer you some welcome drinks before handing you the menu for the in-flight meals. 
For night flights and red-eye hour flights in general, Lufthansa provides a personalized option for breakfast so Business Class passengers can sleep longer and have a hearty late breakfast before landing. On top of that, Lufthansa preserves the personal touch in their in-flight service for Business Class as the cabin crew will hand you the meals personally as if you're in a restaurant rather than on a flight.
All meals are served on reusable china. On regular flights, the cabin crew will typically serve an appetizer, main courses, and desserts separately. However, I had a night flight with Lufthansa once, and they served everything at once so that they could dim the cabin's light earlier to give passengers some time to sleep earlier.
Wifi on board is available through FlyNet, which you can purchase for as low as $5 USD.
Miles & Rewards
Lufthansa's frequent flyer program, Miles & More, allows you to earn miles for each penny you spend on Lufthansa flights and beyond. As a Start Alliance member, the good news is that you can also use your points with Miles & More for flights from other airline members like Air Canada or Asiana.
When you register for Miles & More membership, you'll be eligible to earn different types of miles depending on your membership tier, including:
Award Miles are the miles you earn from the flights booked through Lufthansa Group airlines. Typically, you will be eligible for four times the airfare you booked or six if you already hold the frequent flyer status.
Status Miles are the fixed mileage amounts that you can claim for each booking class you reserve on your flight.
HON Circle Miles are the miles explicitly calculated for the frequent flyers holding HON Circle member status. You will need a minimum of 600,000 miles in two consecutive years to reach this status.
You can calculate the miles you earn for each flight using the Mileage calculator feature provided on Miles & More website. However, the Status Miles calculation for each flight will remain the same, depending on the flight distance you book with Lufthansa or their other airline partners.
Unfortunately, there is no significant difference in miles earned between Business Class and other flight classes, making flying Lufthansa Business Class seem to offer no additional value compared to Economy for the flight reward.
Alternatives to Lufthansa Business Class Seats
So now that we all think Lufthansa Business Class doesn't have a stellar reputation compared to its competitors, the question remains: Are the alternatives to Lufthansa Business Class seats actually much better? Let's find out!
TUI
The German Touristik Union International group was originally a mining company under the name Preussag AG before it pivoted to tourism in 1997. Ever since, the group has taken over five European airlines in five different hubs, including:
TUI fly Deutschland, with the central hub in its headquarters in Hannover, Germany.
TUI fly Netherlands, with the central hub in Amsterdam, the capital city of the Netherlands.
TUI fly Belgium, with the central hub in Brussels, the capital city of Belgium.
TUI fly Nordic, with the central hub in Stockholm, Sweden.
TUI Airways, with the central hub in Luton, Bedfordshire, in the United Kingdom.
While the brand may not be familiar to anyone outside Europe, TUI actually has a range of destinations depending on the point of your departure. From Germany, TUI has some flights to a few flight routes to some destinations in Spain.
TUI Airways from the UK is probably the TUI airline that offers most destinations with various places from Italy to even Jamaica or Mexico. Suitable for those planning a vacation to a warmer destination, TUI can be a great alternative to Lufthansa if you're looking into flying to Mediterranean destinations.
Although they don't precisely have Business Class on their flights, you are eligible to upgrade your TUI flight status to Premium and get some VIP perks similar to Business Class in larger airlines. When you upgrade to premium, you can get priority check-in and boarding, free lounge access, fast-track security, and even a 41-inch seat for the flight.
United Airlines
If you're planning to travel to the Americas, United Airlines can be your alternative to Lufthansa. As a Star Alliance counterpart, you can still claim your miles for your next Lufthansa flight if you book with United Airlines.
Their brand-new Polaris Business Class is top-notch as it offers all-aisle access on most of their fleets, which is an advantage compared to Lufthansa Business Class seats, as the latter is still in the process of reconfiguring the new business class for the rest of their aircraft.
United Airlines Business Class passengers get free lounge access, and I recommend stopping at the premium Polaris lounges while waiting for your next flight. Located in some major airports in the United States, like New York/Newark and LAX, Polaris lounge is definitely one of the best airport lounges in the world, with private sleeping areas and premium shower facilities!
While almost all their fleets are now equipped with a 1-2-1 seat configuration, the standard 2-2-2 arrangement is still used in some aircraft. However, it's still much better than Lufthansa Business Class seats since United Airlines at least provides a seat divider, so it won't be too awkward when you sit next to a stranger.
Turkish Airlines
It's hard not to include Turkish Airlines in the alternative option to Lufthansa Business Class since Turkish Airlines is my personal favorite.
How could I not love Turkish Airlines? As the airline's central hub, Istanbul is a perfect spot to connect the world, so it's no surprise that Turkish Airlines has one of the most extensive flight routes in the world. Whether you fly to the west or the far east, Turkish Airlines most likely has the flight to your destination.
As someone who's rarely impressed by any aircraft meals, I find the in-flight meals from Turkish Airlines are surprisingly good. It's rare for me to find in-flight meals that are actually tasty, and Turkish Airlines is one of them. Probably only second to Qatar Airways.
The downside is that although all Turkish Airlines Business Class seats are fully-flat, be prepared with some odd seat arrangements unless you fly their new Boeing 787 or Airbus A350 fleets. While their new fleets have a 1-2-1 seat configuration, some of the older Turkish Airlines aircraft have a 2-3-2 seat arrangement, making it even feel more cramped than Lufthansa Business Class seats!
Another catch is the transit experience at Istanbul Airport which is a bit rigid compared to other airlines. When you fly Economy, security procedures could be super time-consuming. The good news is that you can have fast-track security control when you fly Turkish Airlines business class! 
FAQs
Question: Does Lufthansa charge for business class seat selection?
Answer: Nope. Lufthansa Business Class passengers can reserve their preferred seats without extra charge. You only get charged for seat selection if you fly Economy and book a seat that is not assigned to you automatically. An amendment fee will apply for around $30 USD in this case.
Question: Who can get free access to the Lufthansa lounge?
Answer: You get free lounge access as Lufthansa Business Class or First Class passengers. You're also eligible for lounge if you're holding the Star Alliance Gold membership. Regardless of the cabin class, any travelers with Miles & More Senator and HON Circle tier also get free access to the Lufthansa lounge. Alternatively, you can also book access to the airport lounge via the Lufthansa website for an extra fee.
Question: What does Lufthansa consider a long-haul flight?
Answer: Lufthansa considers flights with 11-hour flight time and beyond as long-haul flights. Long-haul flights from Germany include flights to destinations like the Far East and Australia, the southern part of Africa, the west coast of America, and Central and South America.
Conclusion

The only thing superior about Lufthansa Business Class compared to their European counterparts is their in-flight service. For the flights around Europe, I think Economy Class is enough, and I won't bother upgrading to Business Class with Lufthansa for intra-Europe flights.
Except for the in-flight service, I think everything else in Lufthansa Business Class is pretty average. If I had to choose between Lufthansa and any other airline in Europe, with a similar price, I think I'd go with either KLM or Air France instead.